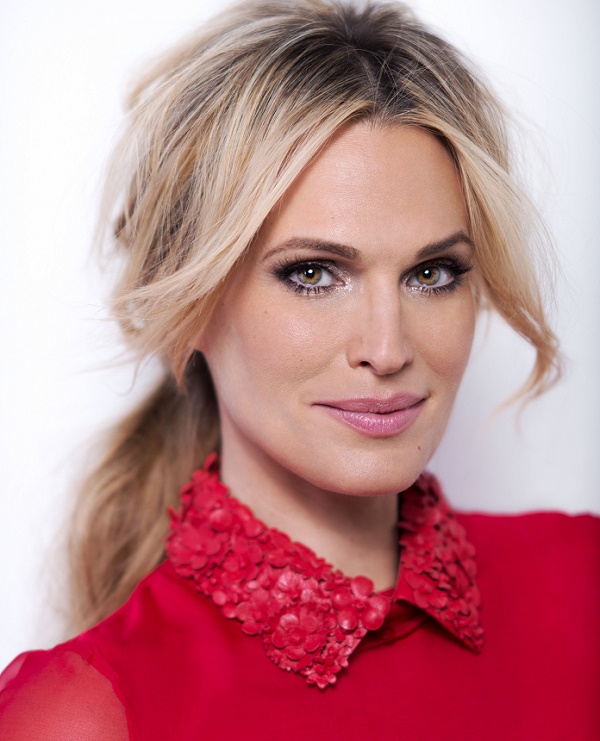 We dare you to not love supermodel and actress Molly Sims. Her Instagram account alone will have you falling head over heels. Not only is she absolutely stunning but she's incredibly inspirational. Plus, she's got so many lifestyle tips up her sleeve and seems to balance her life so unbelievably well, that we're convinced she's as close to superwoman as one can get. Lucky for us, Molly is very generous with all she's learnt over the years and recently released a beautifully illustrated book packed with lots of easy & practical fashion, beauty, fitness and health secrets. It's a brilliant read if we do say so ourselves and worth every penny. We caught up with Molly to find out more about the woman behind the everyday supermodel.
What does your daily routine consist of? 
My day starts the moment Brooks wakes up. If its early enough I get a little snuggle time in by bringing him into our bed first thing.  Then we go downstairs where I make breakfast…muffins and pancakes are my specialty!!  I make his lunch and we get him ready for school. I drop him off before 9am and then I dive head first into work, emails and all that good stuff.  Brooks comes home at noon and he takes a nap and I do my best to get as much work done as I can before he wakes up from his nap. Brooks typically has an afternoon activity like swimming, gym or cooking class.  By the time he's back home I like (and try) to have all my work done so he and I can spend some time together reading books and playing before dinner time.  Then it's bath time and before you know it he's off to bed and then we start it all over again in the morning!
What's been the most challenging aspect of motherhood? 
Balancing it all.  Like every mom, I want to be the best Momma I can be… which can be a struggle with balancing work-life & family life.  That is my biggest challenge, but at our house, we believe in "work hard to play hard", so that translates to being really organized, keeping schedules, lists. Etc. to work efficiently so I can fully enjoy my time off with my family.
Favourite fashion designer and why? 
I love Isabel Marant.  Gorgeously made pieces that are great wardrobe staples that you will have for years and years.  Literally, I have stuff that's over 15 years old.  Well worth the investment.
What's your top beauty tip?
If you look good, you feel good!!  Don't just sit around in sweats all day, even if you aren't going anywhere.  Make the effort and you will feel better about yourself.  It takes just as much time to throw on sweats as it does to put on a pair of jeans and a cute top.
Favourite modelling memory to date?
I was in Argentina shooting for Sports Illustrated and in the middle of the night a log rolled out of the fire and the couch caught on fire. I've pretty much done everything any anything in a bikini from being in an ice cold river, fly fishing and even modelled with a goat while wearing a two piece!
 If you could live in any other decade or century, which would it be and why?
That's a hard one!!  I LOVE the fashion of the 30's or 40's.  I love how people dressed.  The jewelry, the prints, the fabrics and craftsmanship was amazing.  However, I would definitely want the health/medical advancements of now or even the future!!
Best piece of advice you've been given? 
Always be nice… No matter what!! My grandma taught me the importance of always being nice.  Believe me, kindness has opened more doors for me personally and professionally.  Being mean, isn't good for anybody.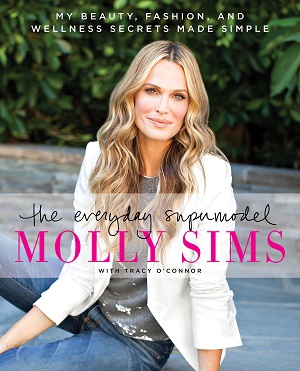 "The Everyday Supermodel: My Beauty, Fashion, and Wellness Secrets Made Simple" is available in stores and online now.