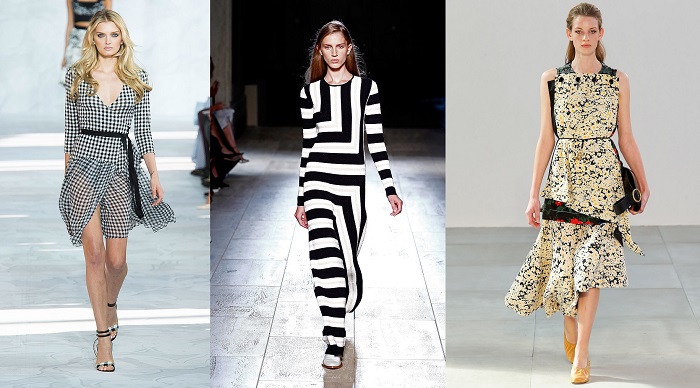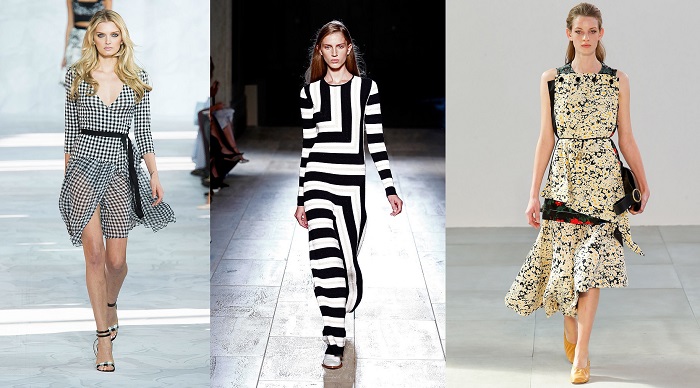 Stripes, florals and gingham take center stage this season with designers offering fresh and playful takes on each print respectively. Naturally, florals secured the leading role, although they face serious competition from ultra-chic gingham, while bold and powerful  stripes are determined to make a statement. Whether you opt to fill your wardrobe with all three or just one, integrating any of these three major trends needn't be hard work.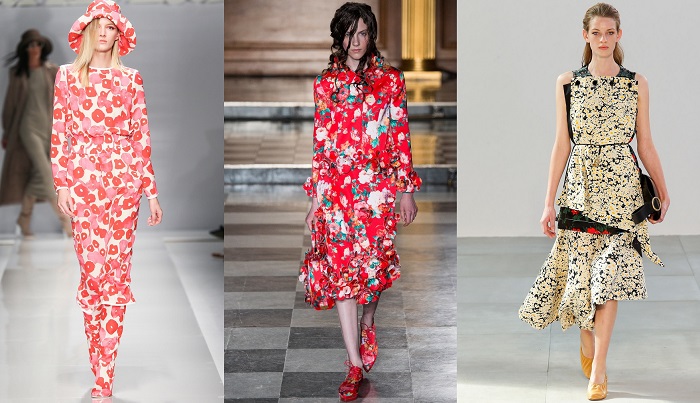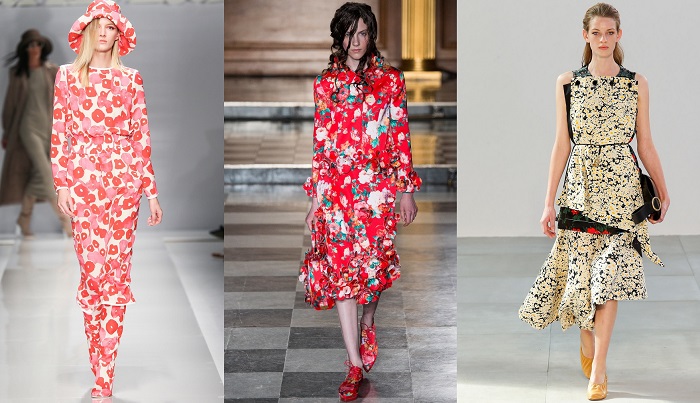 Some of our fave celebs have recently been spotted swapping their skinny jeans for flares and we love it. Yep, 70's fashion is a huge trend this season. Kill two birds with one stone and nail both trends with this gorgeous knee-length floral dress from Esprit and platforms or a pretty floral top with retro-inspired flares and wedges for a trendy feminine approach.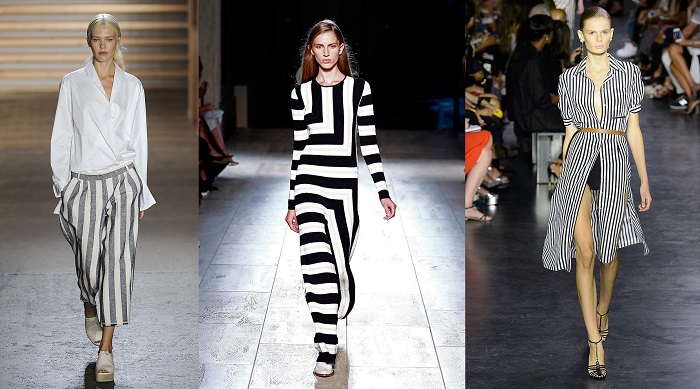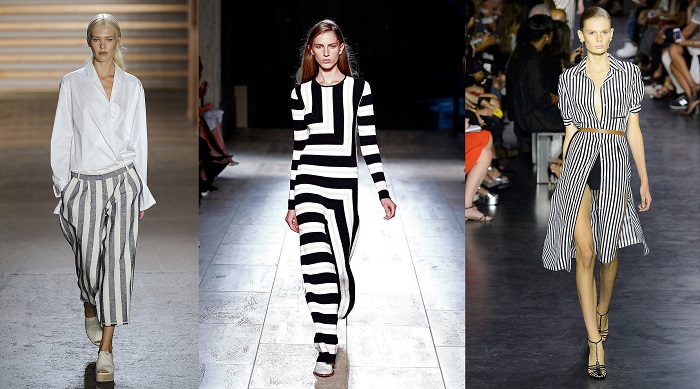 STRIPES
Admittedly, stripes can be very tricky to pull off, so keep it simple. Take a style tip from Altzurra and pair a tanned belt with a flattering shirt dress or wide-legged nautical trousers with a white wrap blouse for a non- complicated relaxed look. Play with proportion and incorporate stripes of all size. Large or small, vertical or horizontal, stripes won't be going out of style any time soon.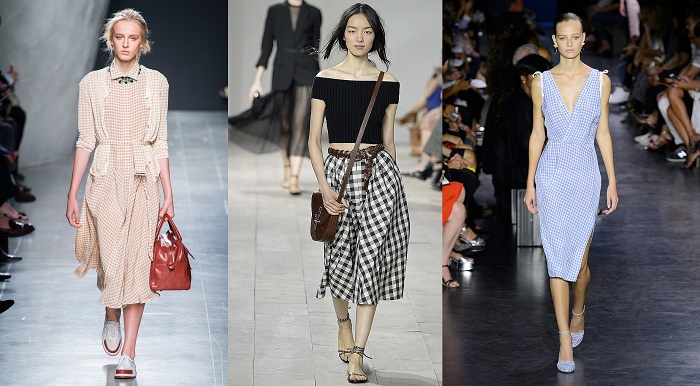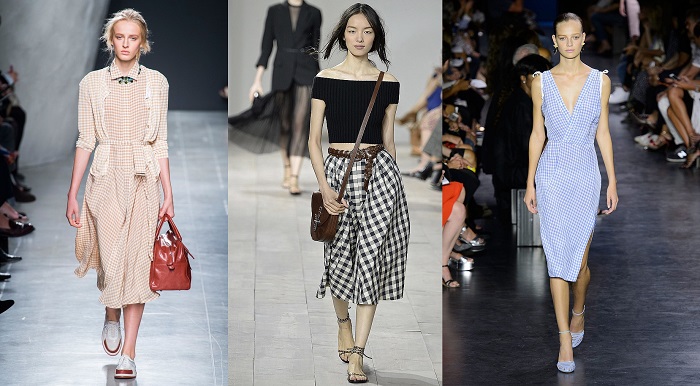 Gingham has taken on a life of it's own this season and there's no hard fast rules when it comes to pulling off the print. Revived by designers including Diane von Furstenberg and Bottega Veneta, a gingham dress complimented with a cute cardi makes for the ultimate spring look. Be a tad more adventurous and bare your midriff in a gingham skirt, sandals and finish off the look with a satchel for a great weekend get-away outfit.