Last Updated on 5th May 2017
What should you wear in April? Well, you would obviously be well-advised to wear a little less – or, at least, thinner – clothing than usual, assuming that this spring's weather will be typical of the season. However, if you want to stay fashion-conscious without sacrificing a lot of practicality, you will need a lot more guidance than this. Thankfully, we can provide exactly that – and, in doing so, take particular inspiration from many spring trends that debuted on the catwalks late last year.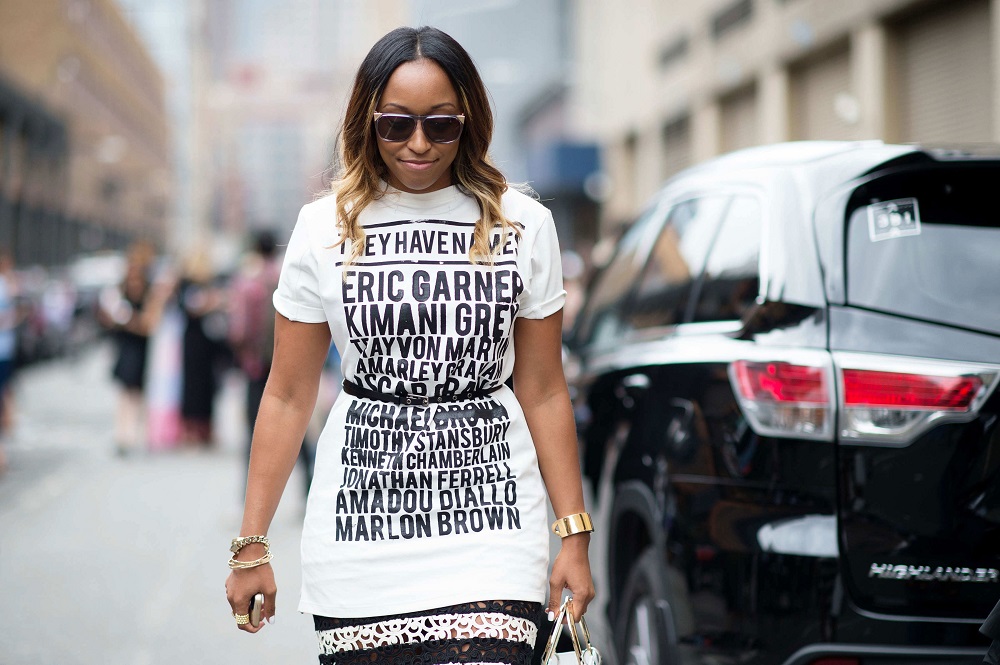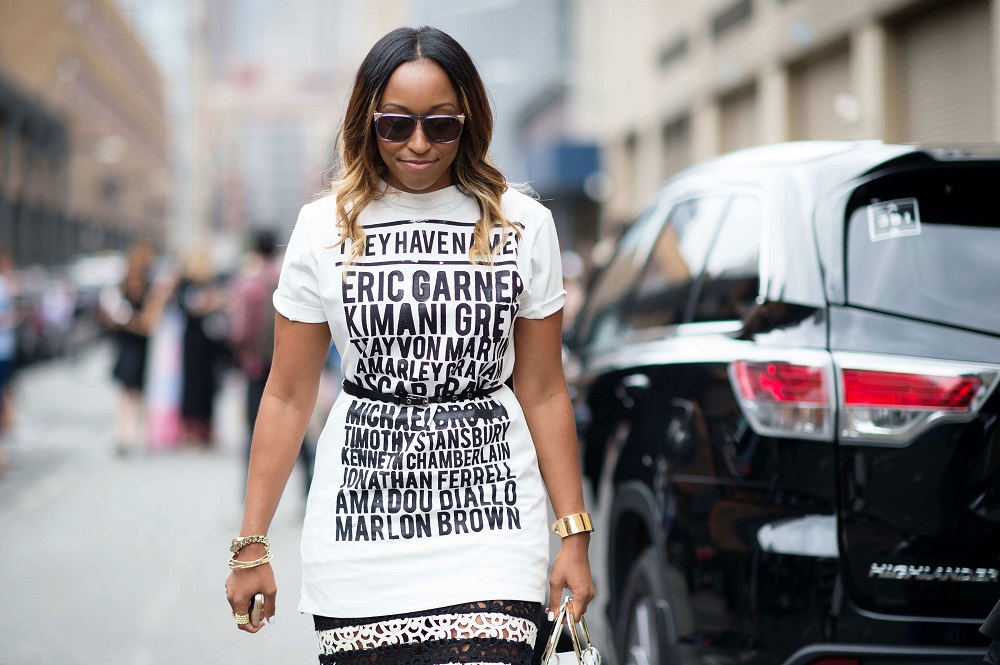 Show off a slogan
Last year, model Maria Grazia Chiuri channelled her inner Emma Watson with a t-shirt bearing the slogan "we should all be feminists". Indeed, why shouldn't we be? It's a testament to the powerful effect that slogans can have. Glamour said that this particular advocating of girl power "immediately stole our hearts" when it featured on the catwalk following Christian Dior's initiative.
A particularly significant merit of including slogan tees in your own spring wardrobe is that this kind of clothing doesn't have to be very expensive at all. You could even modify a shirt you already have with a saying that you are especially fond of – or, quite simply, that has a very strong potential to resonate during the current climate.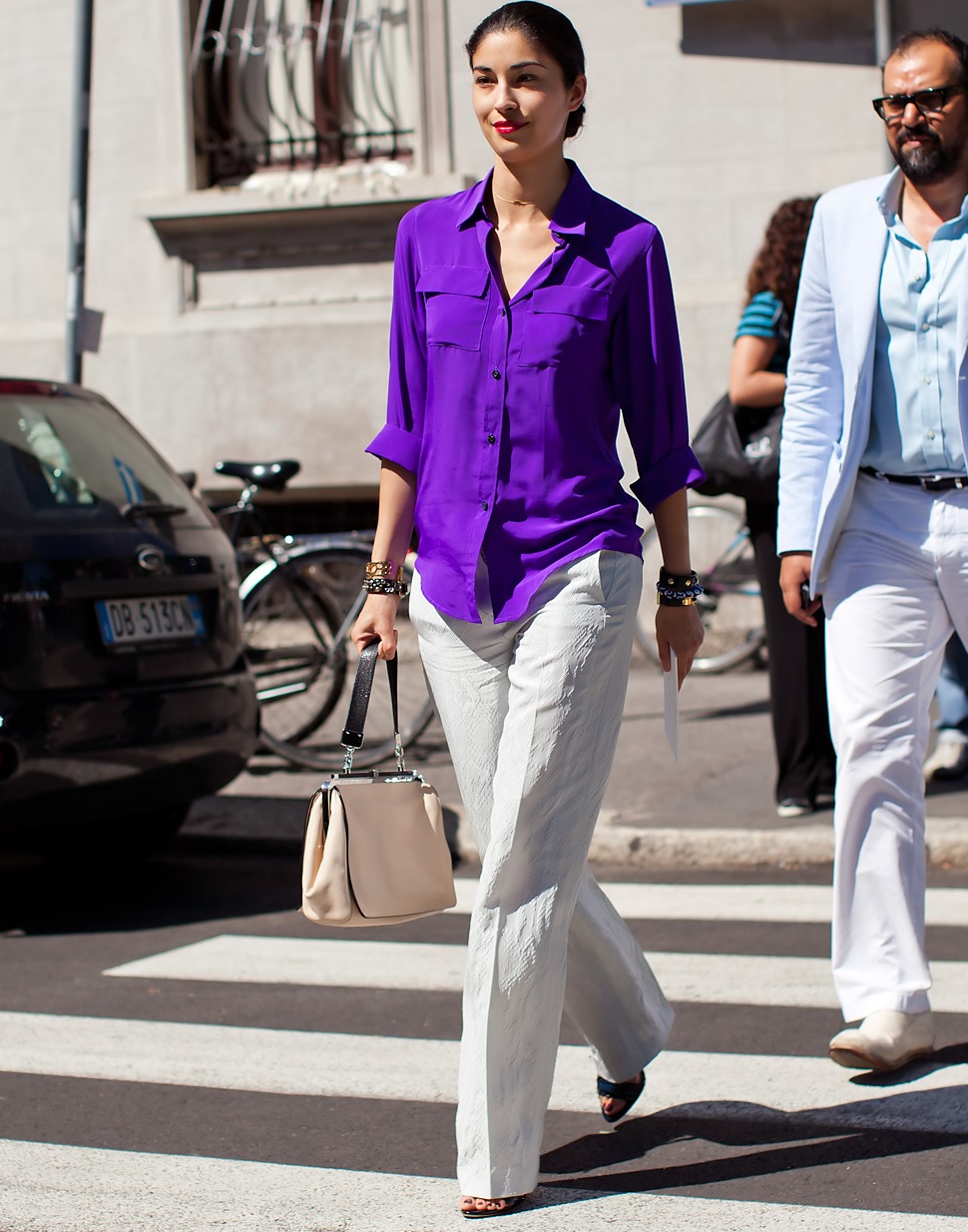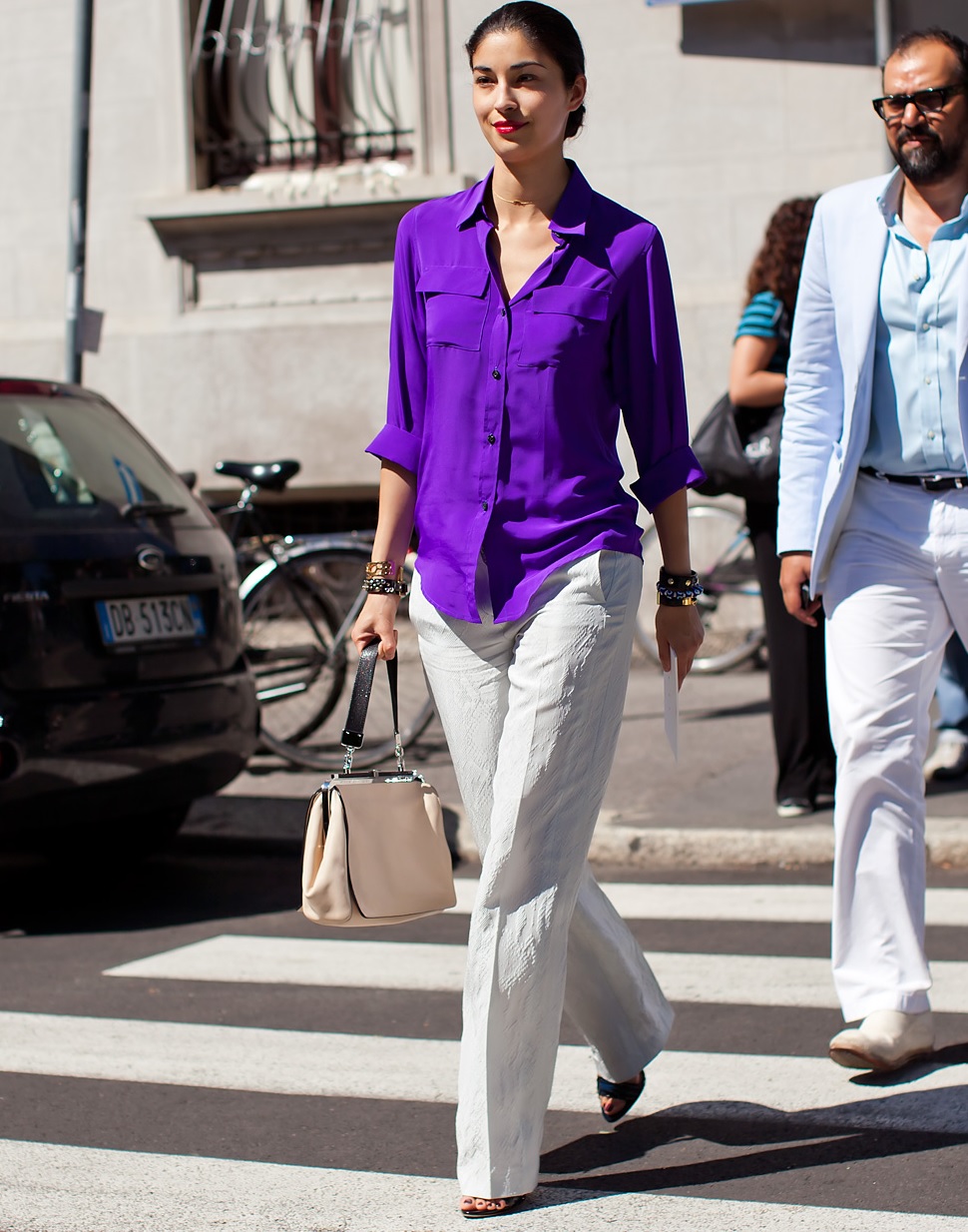 This spring, expect a purple reign
"Dream if you can a courtyard / An ocean of violets in bloom". Take away the plural in 'violet' and the late singer Prince could have been singing, in his synthpop classic "When Doves Cry", about fashion's recent embrace of purple. GQ speculates that Prince himself could have inspired this, given that he died in April last year, only a few months before purple's revival on the runways.
What helped make the abundance of purple look especially bold is that, otherwise, the fashions shown off on the same runways were often fairly muted. Still, if many of us fail to muster enough bravery to take up this very royal colour, we will know what it sounds like when fashionistas cry.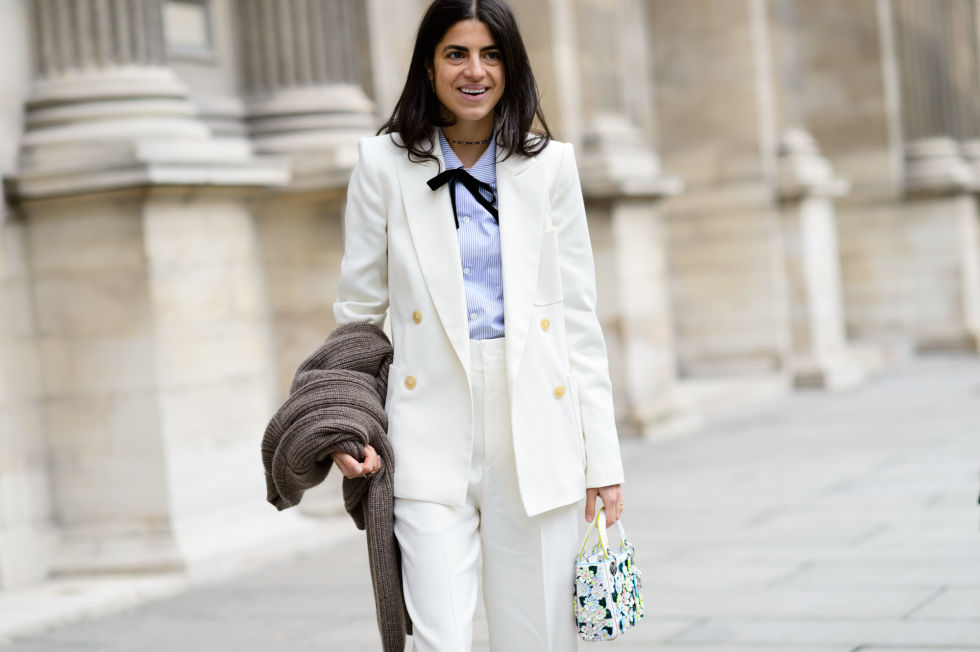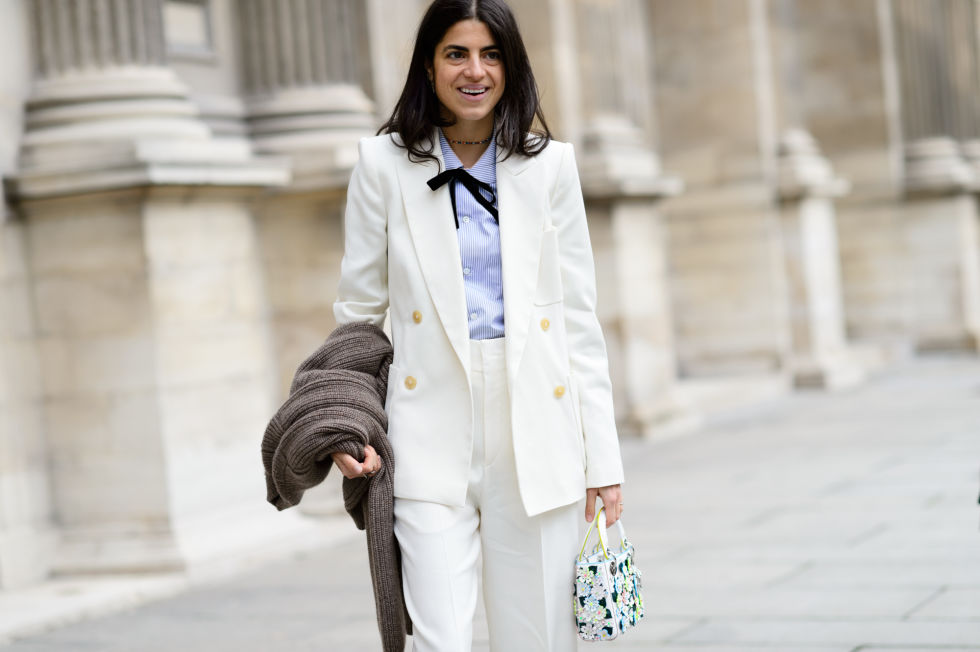 Take the formal style of a former presidential candidate
While Hillary Clinton failed in her efforts to win the United States presidential election last year, she still attracted, during her campaign, a lot of support – particularly for her fashion choices. Writing for Vogue, Liana Satenstein admitted that she has "never really liked pantsuits", branding them "too stiff, too corporate, too somehow symbolic of being chained to the cubicle".
However, in an article published just days before the election, she said that "Clinton's pantsuits are another story." Columbia Business School professor Dr Adam Galinsky, whose areas of expertise include psychology and clothing, has speculated that her pantsuits were "an attempt to find the right balance between wearing the outfit of a typical male president and politician and wearing something that is more feminine, but does not engage with sexuality".
These suits could, therefore, have been intended to deflect the possibility of accusations that she was excessively drawing upon her femininity to try to get into power. The attire has inspired Satenstein, who observed that she could herself benefit from Clinton's "authoritative and quick-minded qualities" represented by her clothing. She explained: "When it comes to channelling some much-needed authority, well, there are certainly worse people to dress like."
It could all feed into what we have previously mentioned about "girl power". However, you don't strictly have to invest in a pantsuit to bring more formality to your own visual style.  You could instead purchase slim fit work pants from Dickies Life, which also offers various other items of corporate-friendly clothing. These pants can resist wrinkles and release stains; this can help to preserve the clothing in an impressive condition for many days of April.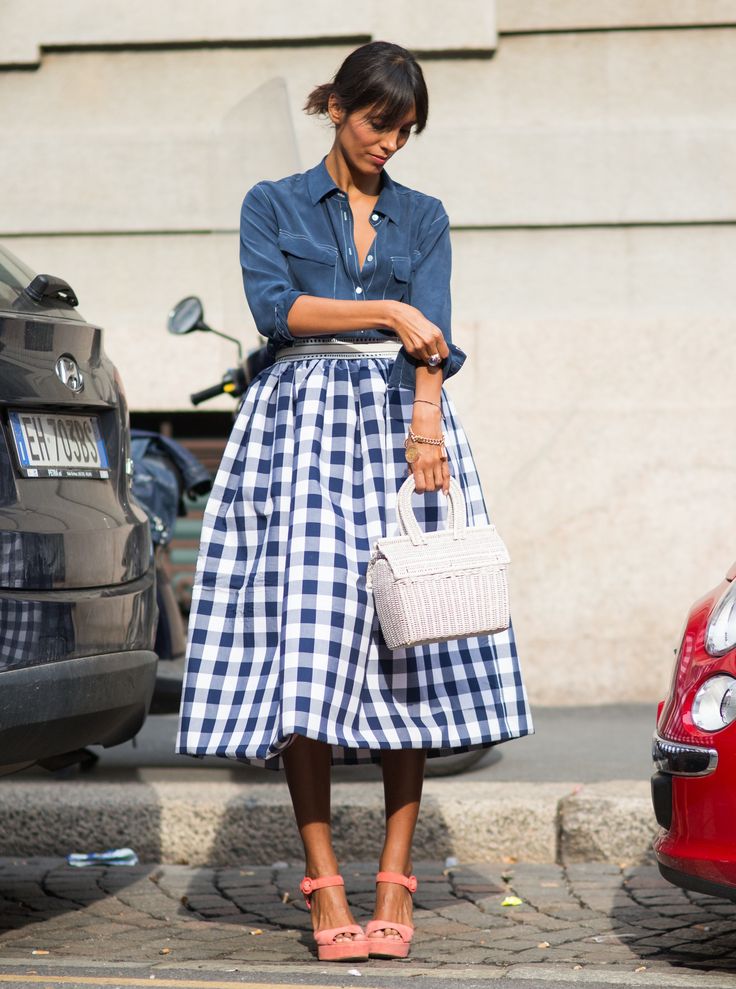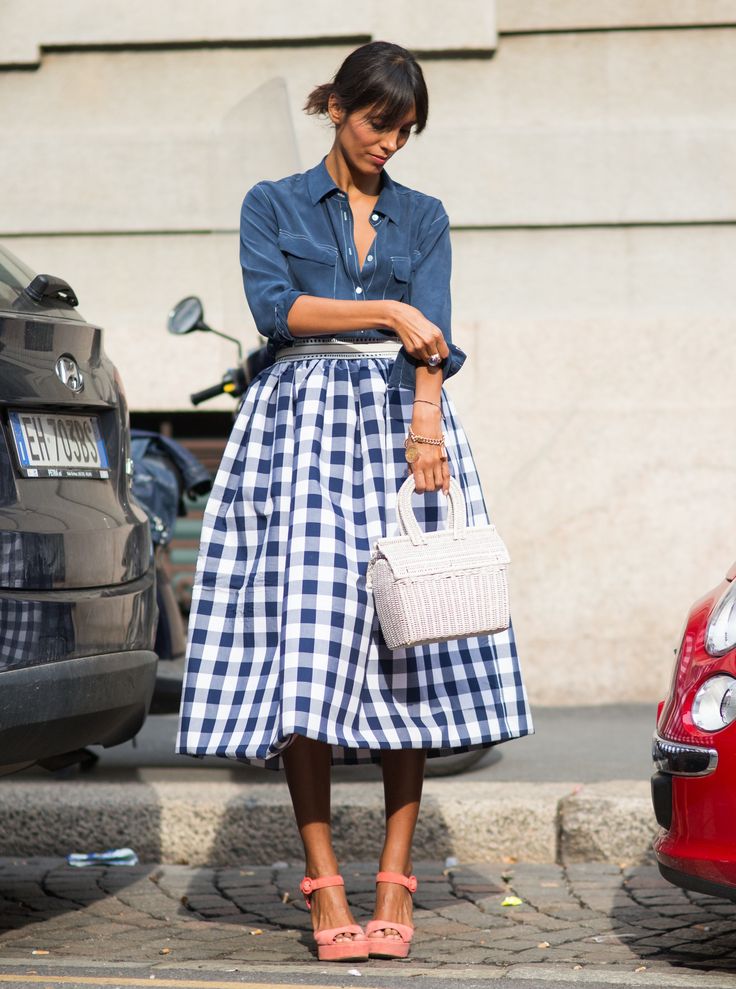 Be there or be square… or both
Getting boxed in is often considered a bad thing. However, it could actually be great for your fashion sense if you heed the common appearance, at fashion shows last year, of squares. Some brands, including Wooyoungmi, put squared prints of various sizes together, while other brands, such as Paul Smith and Ami, exhibited this style in a more in-your-face manner on tailoring or outerwear. Maybe now could be the time to shell out for a windowpane check suit!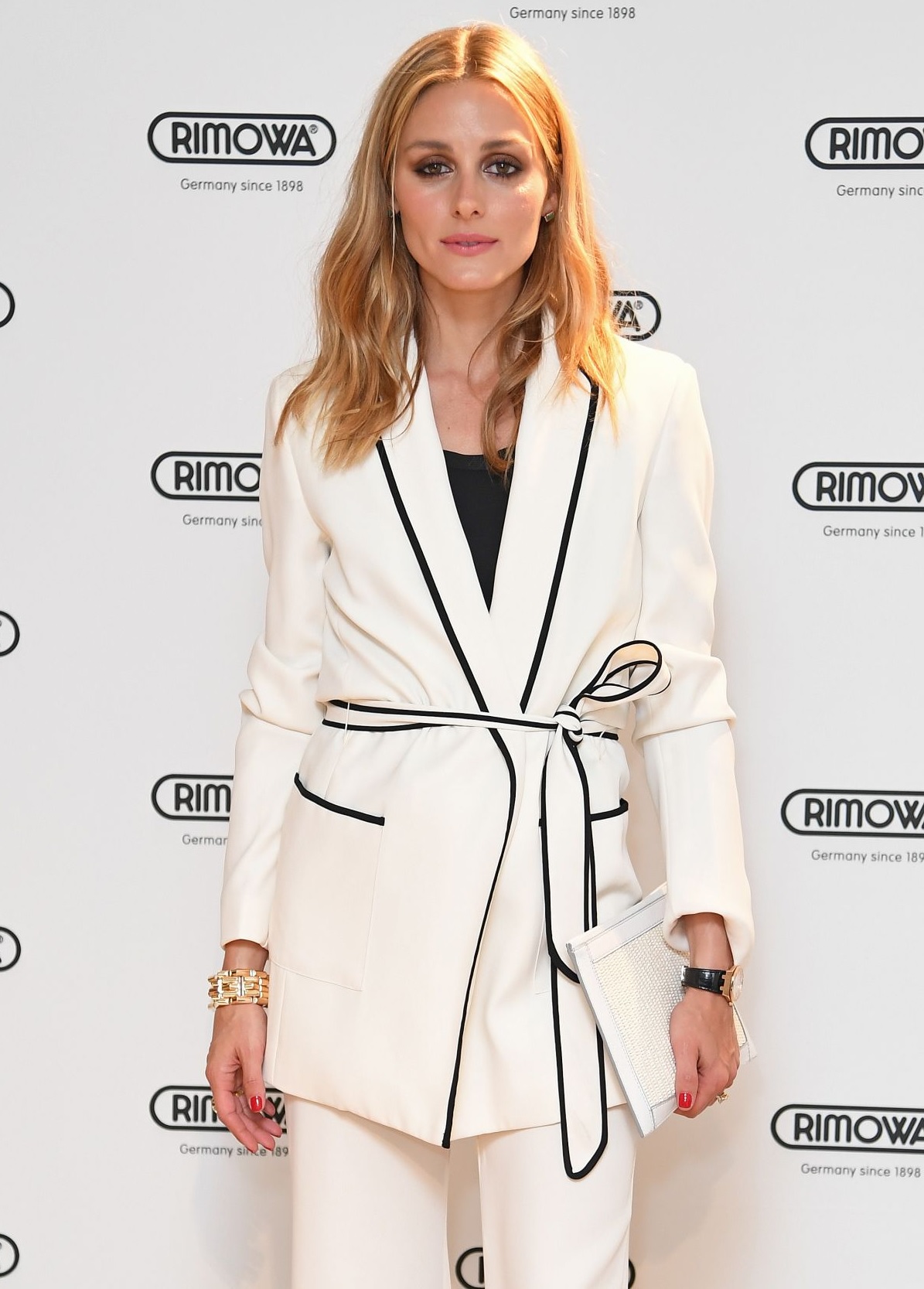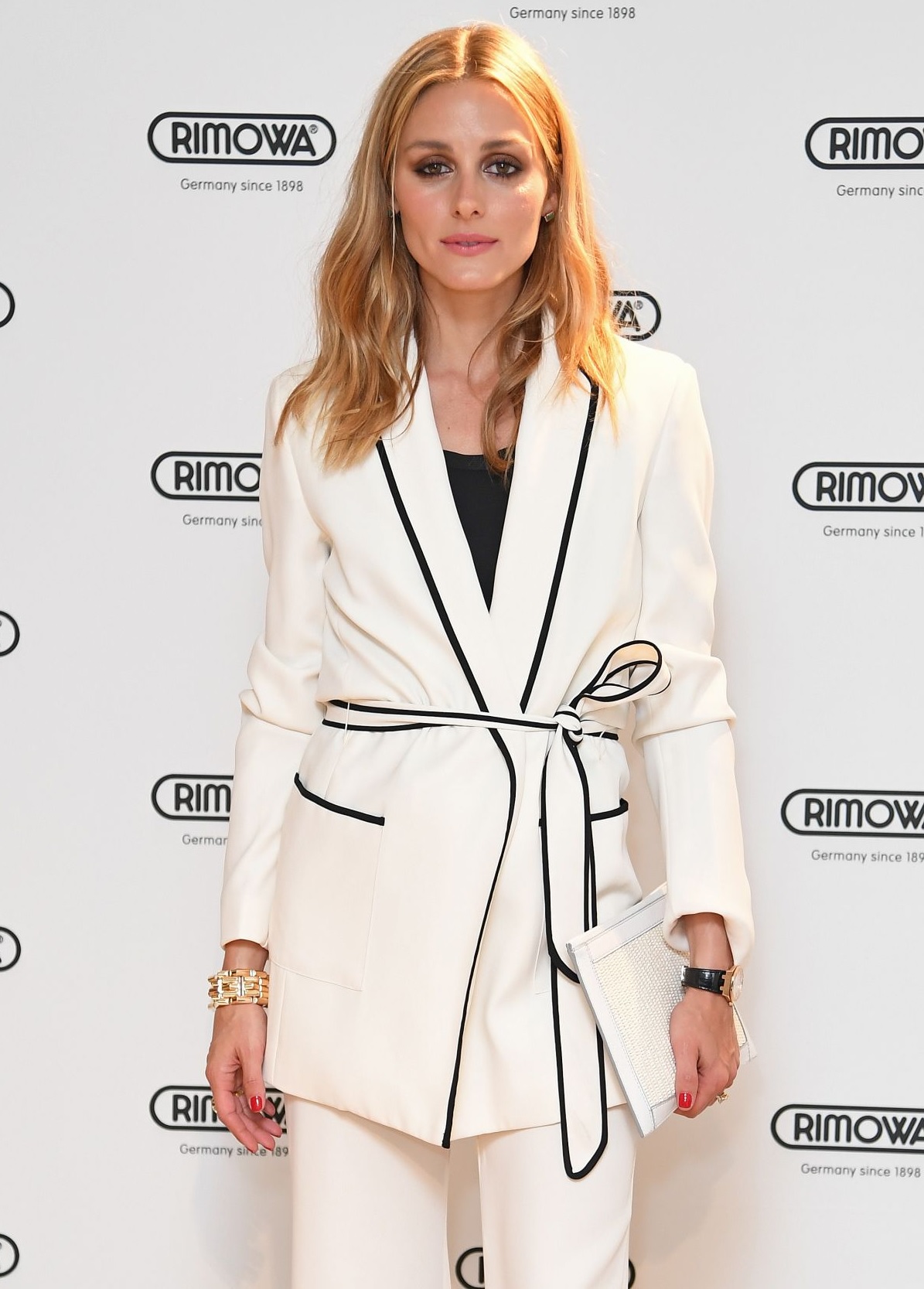 Pipe up with contrast piping
No, we aren't suggesting that you call in a plumber. Instead, we are referring to the popularity of contrast piping, as seen on the Spring/Summer 2017 runways. While you might usually see such detailing on pyjama shirts, you could benefit from bringing contrast piping out into the open… and, no, we don't mean by wearing pyjamas when you are on your travels.
Instead, look for such piping on shirts, trousers and blazers. GQ insists that "it'll make you feel like you're headed out for a couple of cocktails on your yacht on the French Riviera".