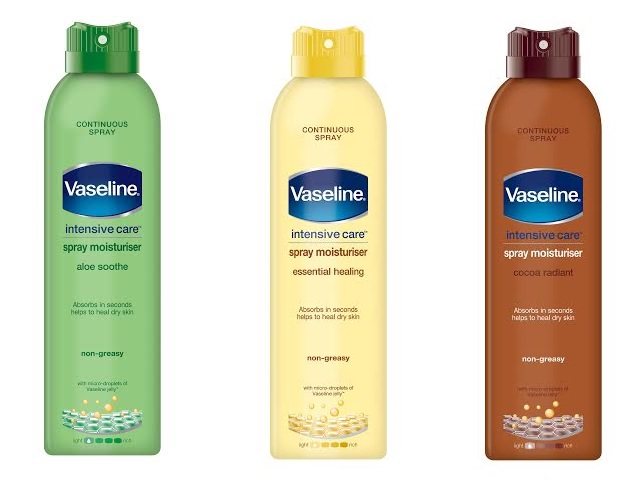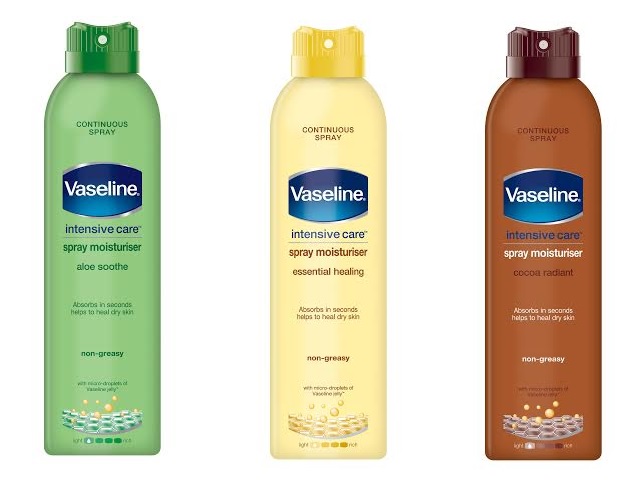 Along with Shea Butter and Coconut Oil, Vaseline is literally the one beauty product I can't live without. My lips would be a dry, hot mess without it and let's not even talk about my skin. Being, that I have incredibly dry skin, it's a must that I apply Vaseline immediately after showering to ensure it's fully absorbed. So, you can imagine how overjoyed I was to discover the new spray moisturiser from Vaseline Intensive Care.
Aside from the fact that it caters to my laziness (applying moisturiser is one of my least favourite things to do), the lotion is absorbed in seconds which means, no more waiting to get dressed. Just spray and go.
Best of all, it's especially handy for getting to those hard to reach places – which for me, is my back. Applying moisturiser evenly all over my back is a struggle at the best of times, but with the spray, it's a doddle.
Available in Vaseline Essential Moisture, Vaseline Aloe Fresh and Vaseline Cocoa Radiant (my personal favourite) there's definitely no going back – its Vaseline spray all the way!  £5.99 available at Boots.com.