Last Updated on 9th January 2017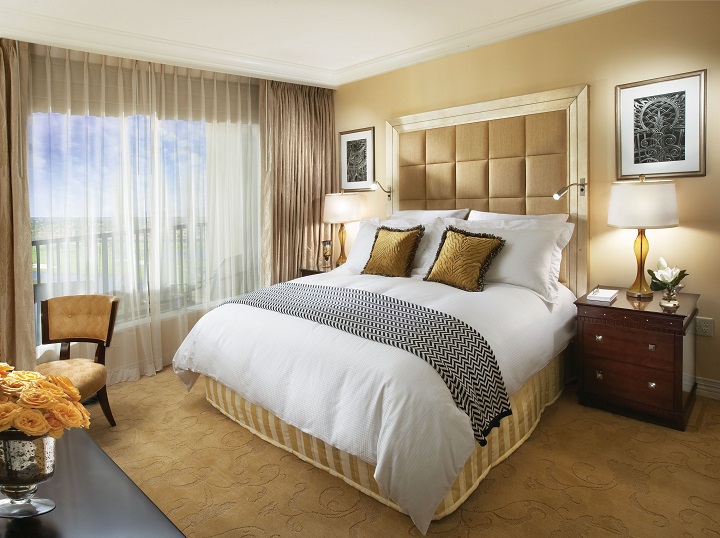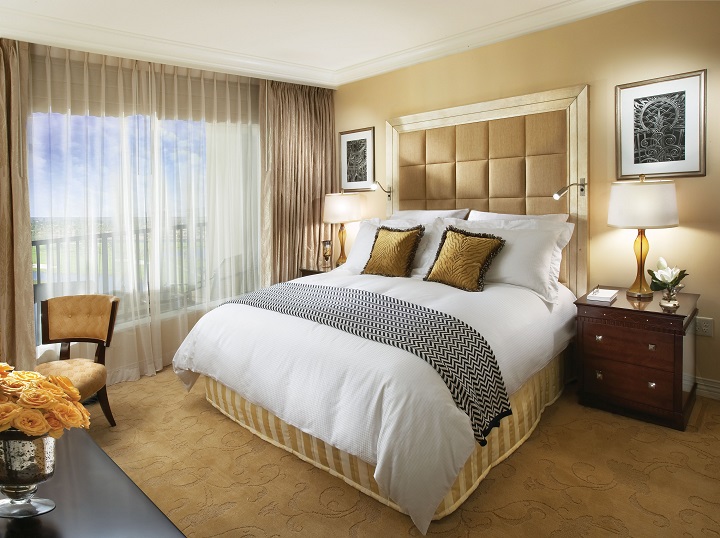 Most of us have boring bedrooms. It's a single-purpose room in the house. But, that doesn't mean it has to be dull. Here are a few ideas to spice up your bedroom this weekend.
Focus On Its Purpose
A bedroom is a single-purpose room. It's primary purpose is to help you get a good night's rest. A lot of people go overboard in the decorating because they want it to become a multi-purpose room.
This is usually a terrible idea.
Research often shows that people who associate their rooms with things other than sleep or sex tend to have a hard time relaxing and actually getting a good night's rest.
So, when you shop sites like http://www.thebedroomstore.com/, make sure you're picking up items that will help promote relaxation and sleep. Blankets are good. Pillows are good. Black-out shades for the windows are also good.
Keep activities to a minimum. Ideally, you shouldn't keep your phone, books, a T.V., or anything else in your bedroom. Those things only cause distraction and make it harder to sleep. If you start associating your bedroom with activity, this is what you will naturally want to do.
Don't Overcrowd It
Don't overcrowd your bedroom. Keep furniture to a minimum. How many things do you need in your bedroom? What pieces of furniture should you use in here? Generally, the only thing you need is a bed and maybe a dresser or some place to get dressed in the morning. That's it.
Some people like having chairs and tables, and other things, in their bedroom. This is not always a good idea.
If it feels a bit sparse for your tastes, then you can add a full-length mirror and a nightstand or a floor lamp. Stop. Don't get any more ambitious than that.
Unplug Your Room
This is huge. Take your T.V., entertainment center, your music player, your computer, your phone, your tablet, and any other electronic gadget out of the bedroom. For one thing, none of these things really belongs in here. They belong in an office. For another, they are distractions which can make it impossible to sleep.

Electronics are especially problematic. They emit high frequency blue light which, as almost every study shows, suppresses melatonin production.
Melatonin is a hormone that is responsible for regulating your sleep/wake cycle. When you suppress melatonin at night, you are not allowing your body's natural healing process to start.

It's this regenerative process that keeps you healthy.
Paint Calm Colors
If you want to feel relaxed in your bedroom, paint it a calm and soothing color. Stick with light colors, deep colors that are soothing, or plain shades. For example, taupe is very soothing, but so are shades of white.
Darker colours, like grey-blue or lavender, can also be very soothing.
Avoid bright, loud, colours like yellow and red, which you may associate with excitement and energy.
Painting can be done over a weekend, but you will also want to bring in some industrial fan systems, activated charcoal, and air the room out before you try sleeping in it. Even with low VOC paints, the fumes can be overwhelming and disrupt your sleep. Most people can't sleep in a freshly-painted room.
Add a Mirror
A mirror is something most people want to have in their bedroom, if only to facilitate getting ready in the morning. It's great for women who put on makeup in the bedroom. But, it's also great for guys who need to keep a wrinkle-free look at work or who wear a tie.
Mirrors are simple, and can be hung on the wall so they don't take up much space. And, they can make the room appear larger than it really is if the mirror is big enough.
Add Some Art
Add in some art if the room feels empty or emotionless. Some people find Romantic art to be calming and soothing. If you're into realism, you might want to hang pictures of fruit, or a scene from your favorite beach or maybe your hometown.
Add Pillows
More pillows usually equals more fun. Try it. When it's bed time, you can shove them off the end and have a "sea" of pillows to wake up to in the morning.
Throw pillows just plain look nice, and they add style to your bed. If you've ever wondered what sets off those rooms in the magazines, it's the pillows.
Remember when decorating your bed room, or any room in your house it's worth considering using voucher codes to make it cheaper. Sometimes the items required such as paint / curtains and brushes can add up.
Tina Barlow is a home makeover consultant and enjoys the chance to share her ideas through blogging. Her articles mainly appear on style and lifestyle blogs.