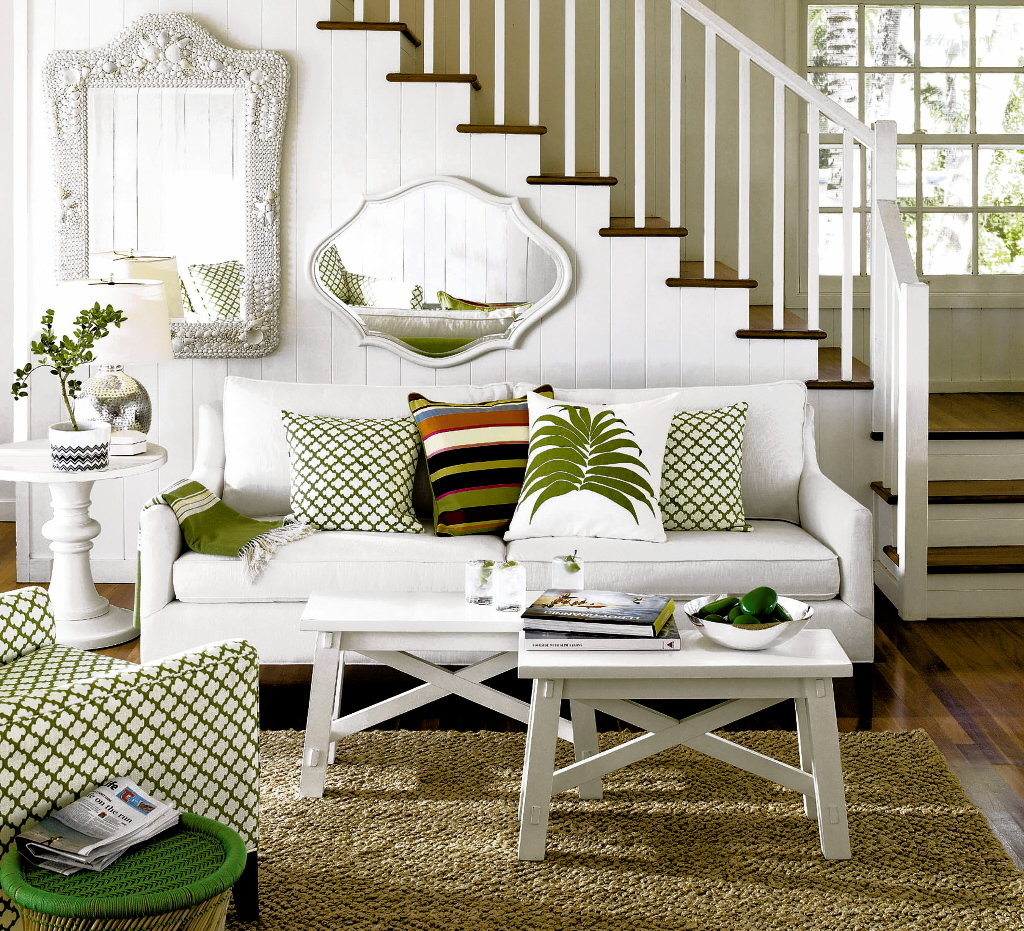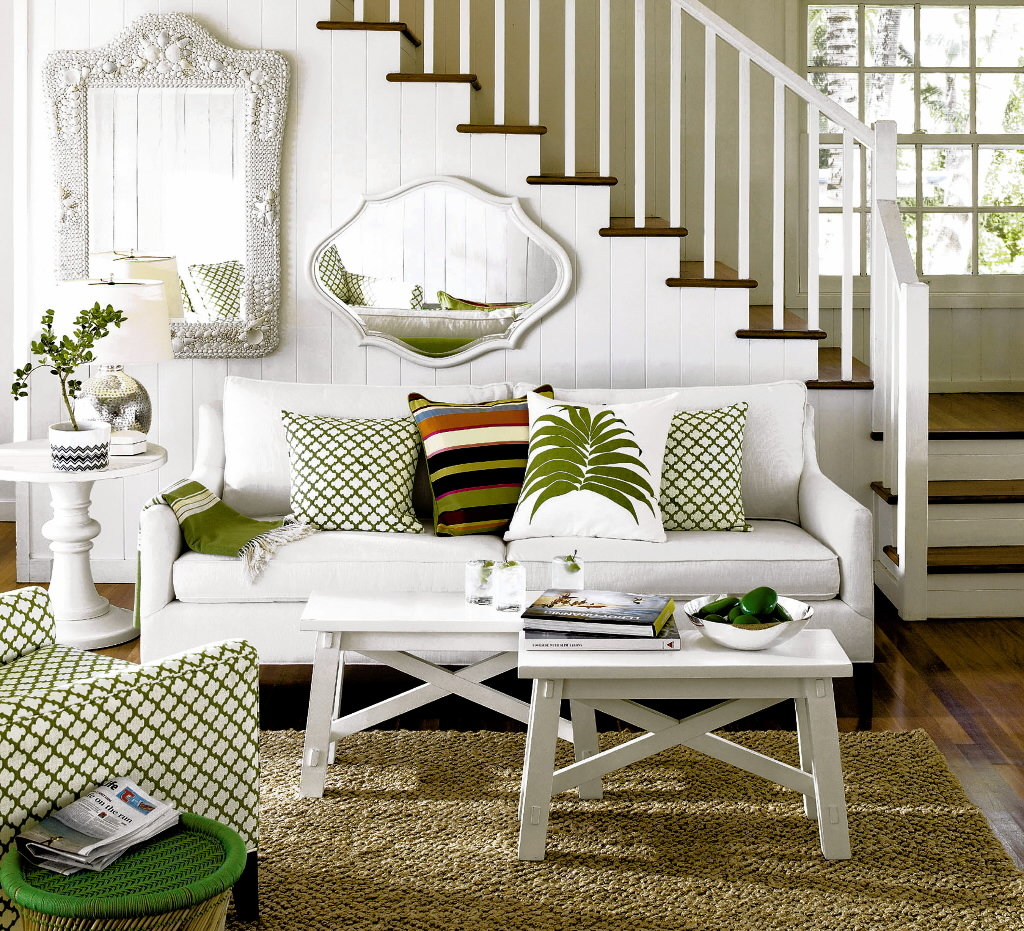 Why does the British summer seem so short? Statistically we should be able to spend about a quarter of the year basking in the sunshine in our favourite summer clothes. Yet more often than not, the British summer only seems to last a few measly days before we are sheltering from yet another downpour or getting our winter wardrobe back out of storage.
At best our fleeting summers leave us longing to leave our beloved homes and seek holidays in warmer climates. When we put so much time and effort into building a dream home, this seems a real shame. At worst, it can contribute to SAD (seasonal affective disorder), the "winter blues" can be quite debilitating for many.
The following guide suggests a few ideas on how to add a touch of summer to your home even when the skies are dull and grey. 
Get some greenery
Fresh cut flowers instantly bring a welcome breeze of summery colour into your home. A good florist will be able to suggest combinations of seasonal flowers to create a summery vibe all year round.   Likewise, potted houseplants bring a real sense of extra "life" into a room. The added greenery will make your home seem calmer and more relaxed, respiring plants will help to make the air in your home considerably fresher, and broad tropical leaves will definitely add a hint of summer even when the trees are bare outside. If you have the unfortunate habit of accidentally killing a houseplant within days of getting it, the RHS has a good guide to houseplants which are easy to care for.
Freshen up the ceiling
"My ceilings are already painted white" you may protest. But you will be surprised just how quickly that supposedly "white" ceiling can fade and become dull / yellowed. A fresh lick of emulsion on your ceilings will instantly brighten up your room reflecting natural light to illuminate every corner. Please note however, that "white" emulsion can actually come in a wide range of different shades and tones, some brighter and whiter than others. It is probably best to opt for one of the "brilliant white" varieties or consult your supplier if in doubt.  
Open the room up to the outside
Bifold doors are very popular right now, and with very good reason. In particular, installing high quality aluminium bifold doors with their oh-so-stylish slimline frames to your downstairs room, will really allow natural light to flood into the home and brighten the place up dramatically.  Even when it's still chilly outside, quality bifold doors provide excellent insulation; allowing you to feel closer to the outside, yet still feel perfectly snug and warm inside. And when summer does eventually come, the doors' ingenious folding mechanism will really allow you to open the room out to the garden and enjoy the fresh air outside.
Get fruity
Invest in some gorgeous fruit bowls and pile them high with seasonal fresh fruit and citrusy lemons, limes, grapefruit and oranges. Bringing fresh fruit out of the kitchen and into other rooms in the home will not only add a splash of summery colour to the room, but will encourage healthy snacking for the whole family and boost their vitamin C to help ward off those winter sniffles. 
Wicked Wicker
Rattan and wicker furniture instantly conjures up the feeling of unwinding with a good book and a welcome Pimms on a summer day. We are not suggesting you fit your entire house with wicker chairs from top to bottom, but adding a wicker vase, lampshade, or storage basket can certainly help add to that summer vibe. 
Now, we are not pretending that these ideas will do anything to change the weather outside, but they will help to make your home brighter and fresher. And at least you'll be ready to make the most of summer when it does finally arrive.