Last Updated on 3rd June 2016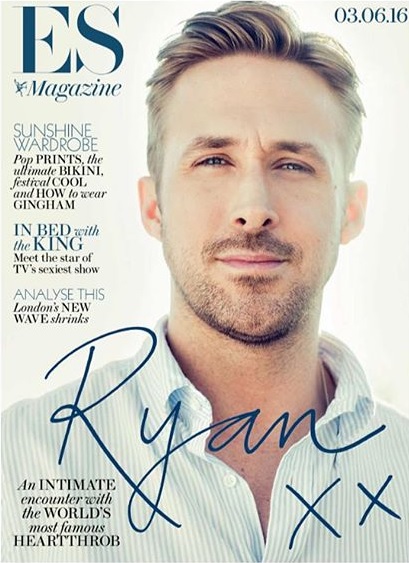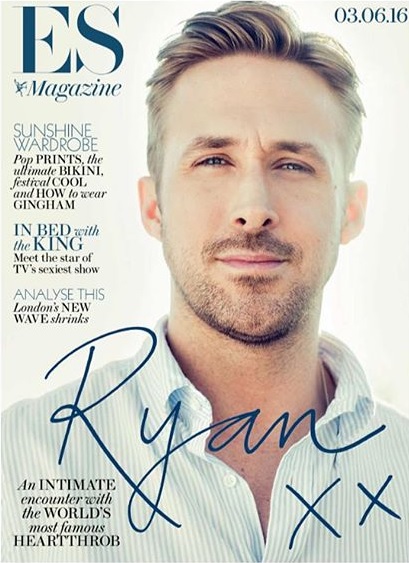 Waking up to see Ryan Gosling on your Instagram feed is literally pure joy!
Scrolling through, (as you do first thing in the morning), we were more than happy to see Ryan on  the cover of the Evening Standard Magazine and we couldn't wait to have a read of what the man himself had to say.
Being a father of two daughters, it turns out  the actor has some strong opinions about us women, which  shouldn't be a surprise considering he's loved by 99.99% of the female population.
Here's our fave quotes from the interview…
On being objectified in the same way as women…
"It's our time as men to be on the receiving end of the stick. I grew up with women so I've always been aware of it. When my mother and I walked to the grocery store, men would circle the block in cars. It was very scary, especially as a young boy. Very predatory; a hunt."
On being in touch with his feminine side…
"I'd say 49 per cent, sometimes 47 per cent, it depends on what day you catch me."
On women in general…
"I think women are better than men…They are stronger. More evolved. You can tell especially when you have daughters and you see their early stages, they are just leaps and bounds beyond boys immediately."
Ryan we loved you before..and it's safe to say we love you even more now!