Last Updated on 15th June 2016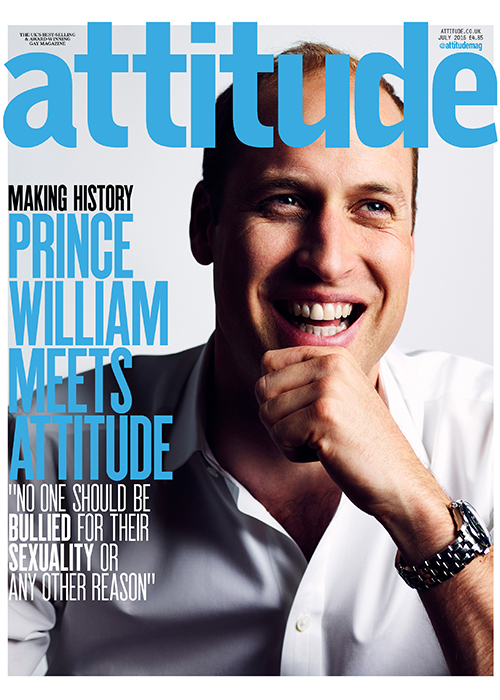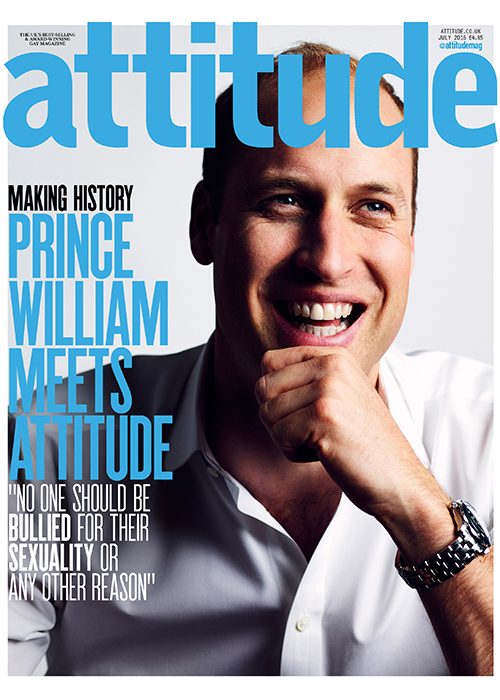 To raise awareness against bullying of LGBT's, the Duke of Cambridge met with gay magazine Attitude last month and is the first member of the royal family to appear on the cover of the publication. In the interview, William made his feelings about the subject very clear saying,
"No one should be bullied or their sexuality or any other reason and no one should have to put up with the kind of hate that these young people have endured in their lives" and encouraged any one facing bullying and discrimination to "speak to a trusted adult, a friend a teacher".
To really get to grips with the issue, William met with individuals at his home in Kensington Palace and heard first hand how their lives have been affected by homophobic bullying mainly resulting in eating disorders, drug addictions, suicide attempts and depression. Speaking about the meeting William said,
"The young gay, lesbian and transgender individuals I met through Attitude are truly brave to speak out and to give hope to people who are going through terrible bullying right now", adding that "their sense of strength and optimism should give us all encouragement to stand up to bullying wherever we see it."
William's interview with Attitude is part of a wider campaign on mental health, in which William has teamed up with both his wife Kate and brother Prince Harry to put an end to the stigma associated with mental health issues.