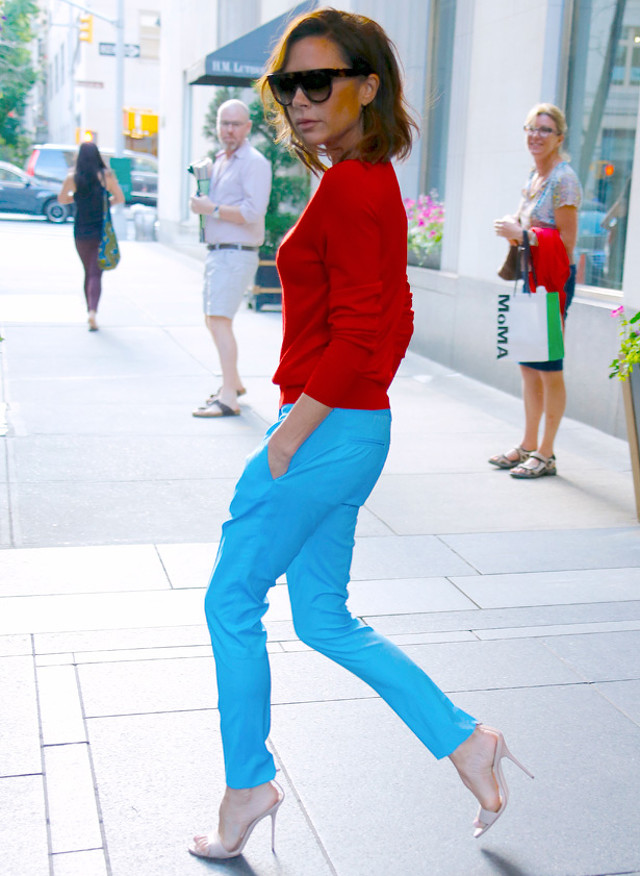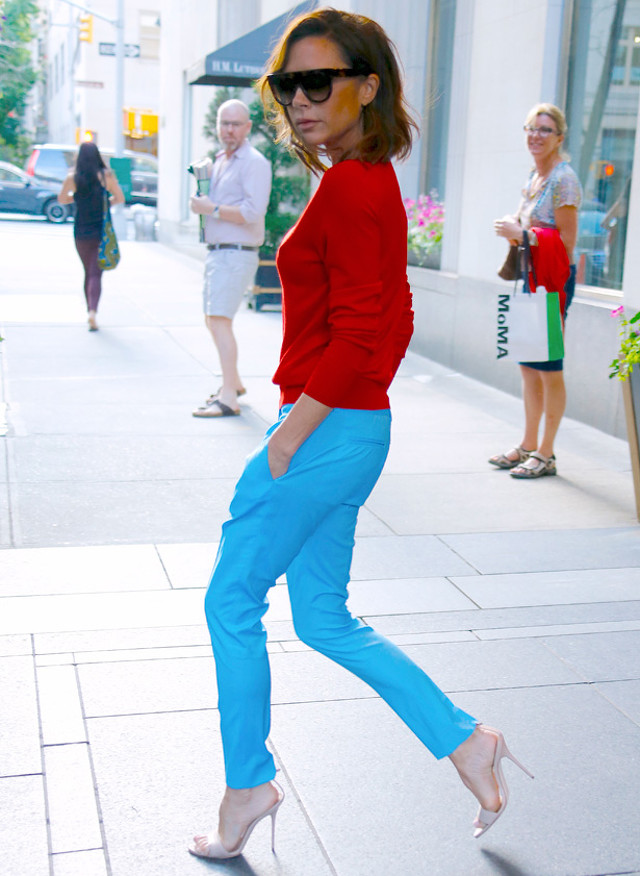 Angelina Jolie. Jennifer Aniston. Victoria Beckham. What do all three ladies have in common? They're love for wearing black.
But of late Victoria has started to venture out of her comfort zone, case in point – ditching her heels for flats. Making another sartorial move that's very "unlike" Victoria – she's embraced colour!
While out and about in NYC this week, Victoria colour-blocked to perfection wearing a red Victoria Beckham jumper and bright blue trousers paired with nude Manolo Blahnik leather sandals.
Our verdict? It's a big yay from us! Are you loving Victoria's fresh look?