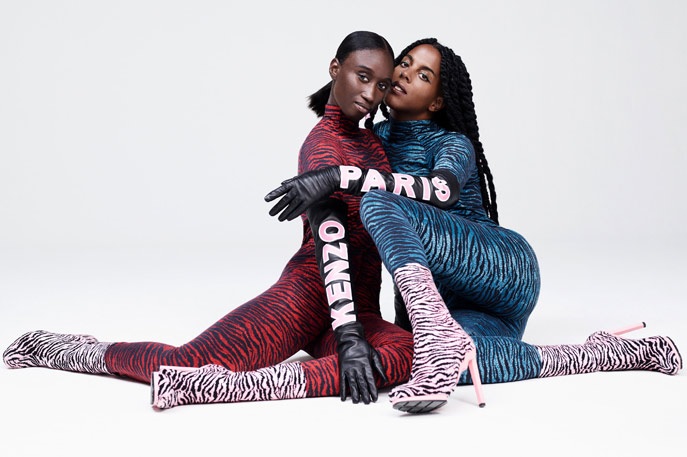 With so many designer x high street collaborations on offer at the moment, these days snapping up a bit of designer action is no longer as taxing on the wallet. In truth, we're actually quite spoilt and as a result we've found that these exclusive partnerships don't excite us as much as they used to. However, we must admit, when we found out, earlier this year, that H&M would be teaming up with none other than french fashion house Kenzo, we did feel those tingly fashion butterflies and couldn't wait to see if the collection would live up to our expectations. After much teasing with sneak peek pics, the lookbook has finally arrived, and we're so happy to say that it doesn't disappoint.
Celebrating Kenzo both in the past and the present, as expected there's  lots of vibrant patterns and animal prints all encompassed in statement separates and voluminous dresses.
Shot by photographer and film director Oliver Hadlee Pearch, the look-book features a number of creatives including photographer Youngjun Koo, DJ Juliana Huxtable, makeup artist Isamaya French, performance artist Oko Ebombo  and musician Anna of the North alongside models.
Kenzo x H&M will be available both in stores and online on Nov 3rd. Check out all the looks below. We can't wait!