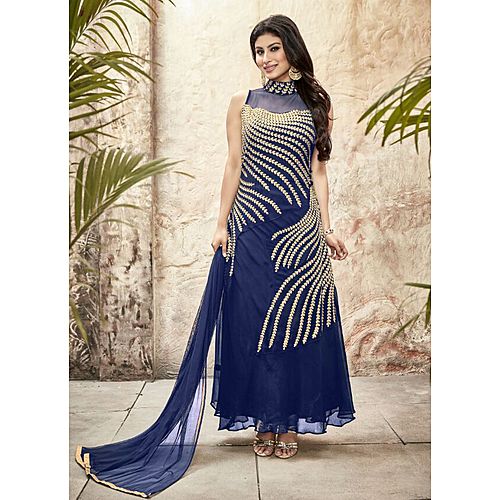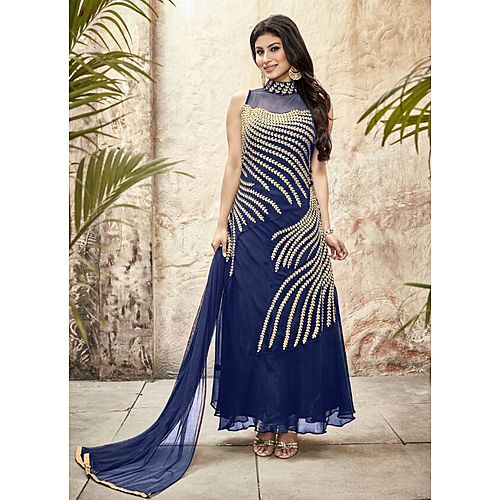 Simply speaking, gowns are loose fitting dresses that are commonly worn as eveningwear to attend parties and formal events. In fact, these are the most popular piece of clothing that most women choose for back tie events and special occasions. Be it a star-studded read carpet event or a casual dinner with friends, gowns can be found to suit both occasions. One of the best features of evening gowns is that they are extremely versatile and are available in several different styles, lengths and colours.
When it comes to buying evening gowns, there is an extensive choice that can make a woman confused as to which gown is right for her. To make buying a gown easy; and to help you end up with the best choice, here a few tips.
Pick The Right Gown Length
The length of the gown is an important consideration, one which is ignored by most. Your gown's length can have a significant effect on your entire look. The comfort level of a gown is also determined by its length to a large extent. Let us find out about the common gown lengths from which you can choose:
Traditional gowns are of full length. While the front end of the gown end a few inches below the feet and trail along, the back end is longer and continues several inches on the ground. This is known as the train, and it is embellished with beautiful fringes made of lace and tulle.
As gowns with trains are quite tough to manage and walk around, a simple design was created. This new length of gowns ended near the toes and fell in a graceful way around the legs. This length is one of the most preferred even today. Several wedding gowns all around the world are of this length.
The tea-length is another gown length, which gives a unique and sophisticated look. As this type of gowns is not as popular as the other kinds, it is the perfect choice as standing out from the crowd is a priority. The tea-length

gowns

typically end between the knees and the ankle. One of the most underrated things about this look is that it fits all body types and women of all heights perfectly well. The skirt can be flared or in sheath-style according to the dress.
Gowns that end above the knees are loved by petite and slender women as these gowns fit the body type perfectly. If you want to show off your legs and deviate from the conventionally long length gowns, short gowns are the best choice. While these gowns are often not worn by plus size women it depends on personal choices and preferences.
Colour Of Your Evening Gown  
Just like any other dress design, gowns too come in several different colours and shades. The shade of the gown and colour used are very important for the overall look of the gown. While the design might be exactly the same, a change in colour can change the entire look of the gown and the person wearing it.
If it is a wedding gown, which is to be chosen, eggshell white or a soft cream colour are the most popular choices. If you are looking for a bridal look without the conventional white or off-white wedding gown, you can choose shades like peach, blush, or a dark cream colour can be chosen.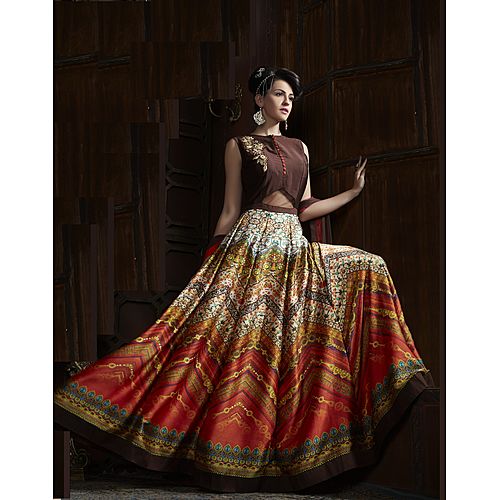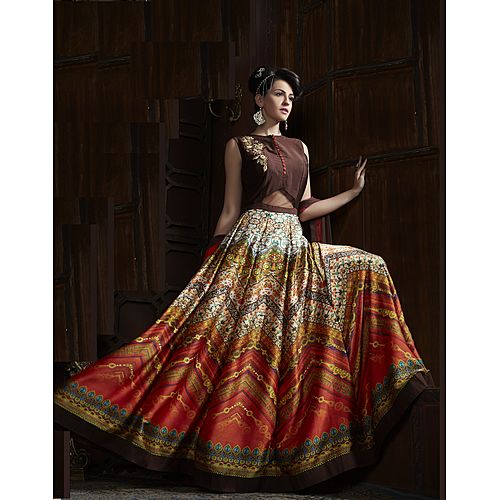 For evening dresses that are to be worn at a party, the choices are much more varied. Generally, the colour you choose will reflect your personality and thus must be chosen accordingly. If you are feeling a little experimental and are trying to take chances with your fashion choices, an exciting fuchsia or an electric blue might be what you are looking for. On the other hand, black, maroon, and emerald are the safest and the most popular choices in dark colours. For a gown that is to be worn during the day, delicate floral designs in lightweight fabrics are the best idea. These can be of soft colours, such as powder blue or peach or have an embellished design on a shade of white.
Type Of Event
This is probably the most important thing that will determine your gown choice. There are several choices of gowns available to choose from but not all styles go with all events. If the event is expected to be a formal affair, gowns in rich and luxurious fabrics, such as silk or organza with full skirts are the best choice. For informal and casual events, lightweight and comfortable fabrics with sleeveless and backless designs are preferred.
Where to buy
You can find stylish gowns in both offline and online stores. A better and convenient option is online clothing store. Here you will get way more options when it comes to gown styles and gown colours.