Last Updated on 14th October 2021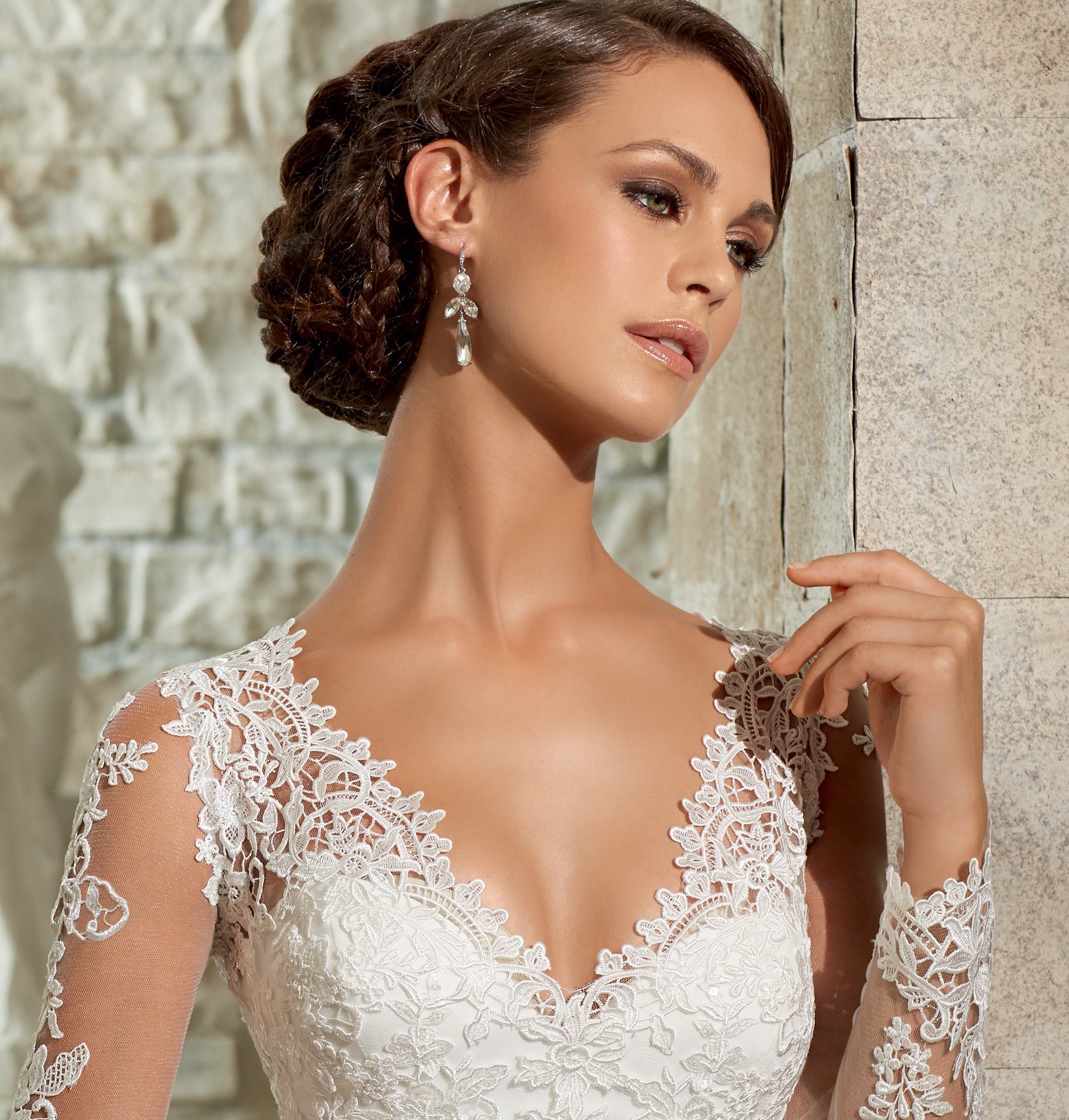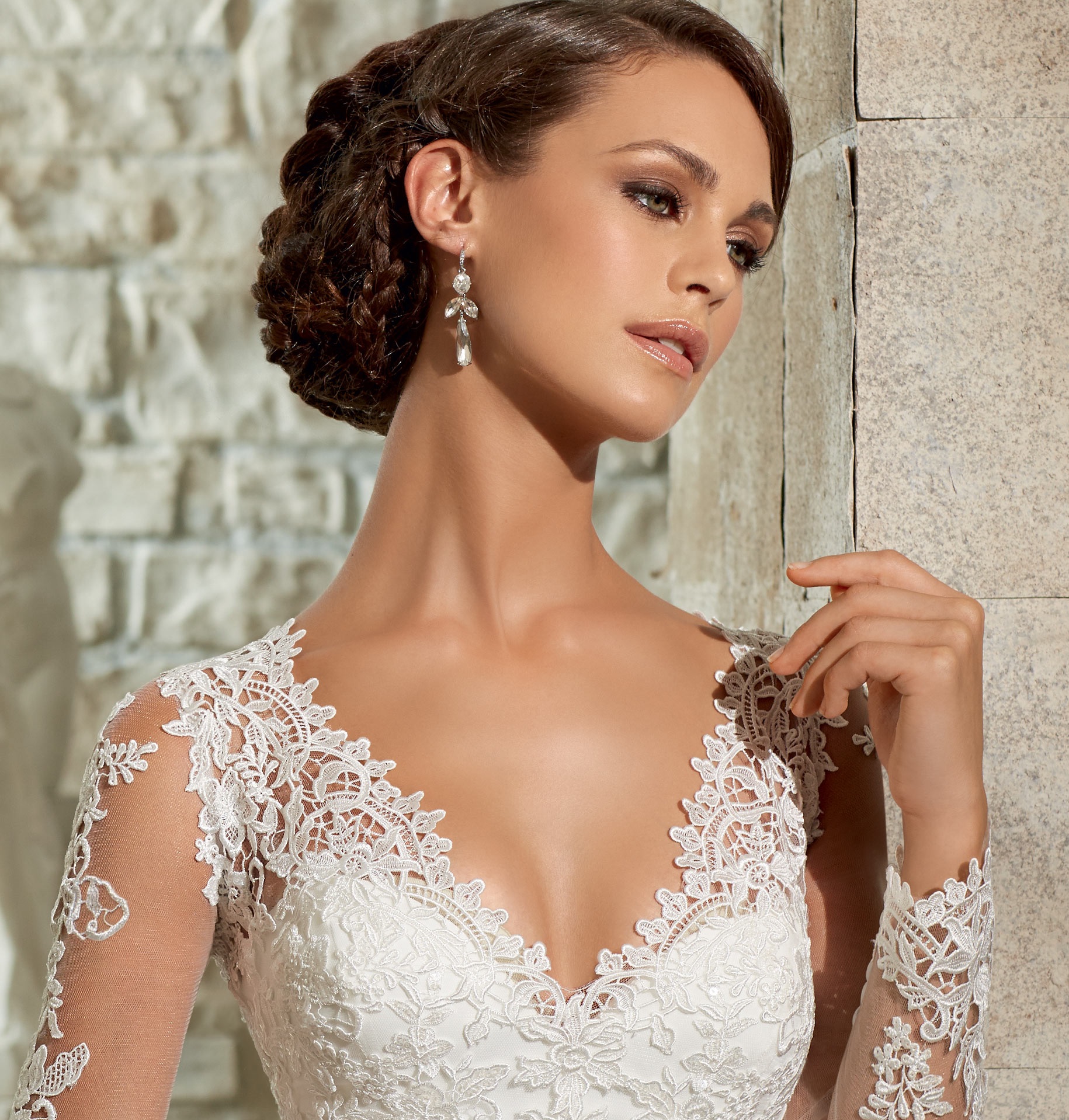 Every little girl dreams of her wedding day. Fabulous cakes, flowing gowns and rice being tossed at happy newlyweds are delightful daydream images. The bride's wedding dress can be anything she imagines. Add too many accessories, however, and that pretty dress might be overwhelmed. When it comes to wedding dress accessories, simple is almost always better. In the interest of maintaining the star status of brides and their wonderful wedding dresses, we are pleased to present the following advice about how to choose simple accessories that accentuate but don't take center stage.
Accessories that work with wedding dresses
If you think you need to wear a trailing veil, a sparkling tiara, dangling earrings and a sash on your wedding day, please think again. Don't go "over the top" where your accessories are concerned, says The Knot magazine. If your gown is already embellished, go light on the extras. Make a note of your gown's fanciest features, and let them be the attention getters. A dress with an ornate neckline may look delightful with an upswept hairstyle and pair of drop earrings, but you may wish to leave the fancy necklace at home.
You don't have to wear a veil at all, but if you do, make sure it doesn't outshine your wedding dress. If your gown exposes your bare back, wear a veil that is super sheer. Also, ensure that the fabric of your veil exactly matches the color of your gown. A crown of flowers is an enchanting alternative to a traditional wedding veil.
Something borrowed, something blue, something metal
If your aunts and grandmothers offer to loan you a lovely old piece of jewelry to wear at your wedding, opt to borrow a ring or other simple blue sapphire bauble made with a metal that coordinates with your wedding dress. If your dress is ivory, select something made of gold. If your wedding dress is pearl white, a silver piece will work wonderfully. Snow white wedding dresses accessorize nicely with pink gold, rose gold, diamonds, silver and pearl jewelry.
Save money on your wedding dress and spend it on your honeymoon
A brand-new wedding dress is a spectacular thing, but not every bride to be can afford an extravagant expense. Resale consignment shops can be a good option, but they don't always have as large a selection as one would like. Brides to be are invited to view a sweet selection of gently-used wedding dresses at this site. When you buy a wedding dress you love but don't spend too much cash doing so, you will have extra funds for room service, traveling and enjoying your dearly beloved on your honeymoon.
If you were to visit a bridal specialty shop, you would surely notice that designer dresses can cost a pretty penny. Dresses by Bellissima Bridal, Catherine Deane, Coco Anais, and Eve of Milady are beautiful confections that any new bride would love to wear. Smart brides-to-be shop at specialty online wedding dress shops that offer an outstanding assortment of designer wedding dresses that have been worn once and are still in perfect condition.
All about wedding dresses
Prior to the 19th century, American women didn't fuss much about bridal gowns. In fact, wedding services were generally small affairs held at the bride's family home. Wedding dresses –which could be worn for later occasions– were typically made by the bride herself or stitched by her female relatives. Common fabrics used to make wedding dresses included white linen homespun, sometimes embellished with sheer cotton mull or cambric lace. A decade or so into the century, printed cotton fabrics and lightweight woolens became popular wedding dress materials, according to History of Quilts magazine.
When 18-year-old Queen Victoria of England married Albert of Saxe-Coburg and Gotha in February 1840, the world's opinion of wedding dresses changed forever. Until the young queen's nuptials, royal wedding robes were known to be heavy affairs constructed with yards of heavy velvet and brocade. After the so-called wedding of the century, etiquette books advised young brides to don pristine white gowns and wear a wreath of orange blossoms in their hair. It's interesting to note that while some believe white is chosen because it symbolizes purity, it was actually blue that held that distinction.
Today, a bride can wear any color gown she wishes, and she doesn't have to pay a tidy fortune to do so. Don't over think your wedding outfit. Let your dress speak for itself and above all, enjoy your wonderful wedding day.