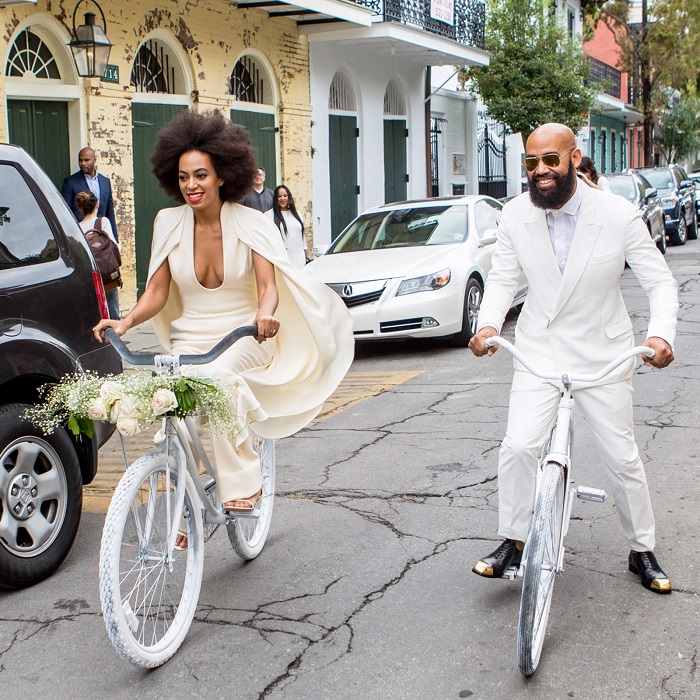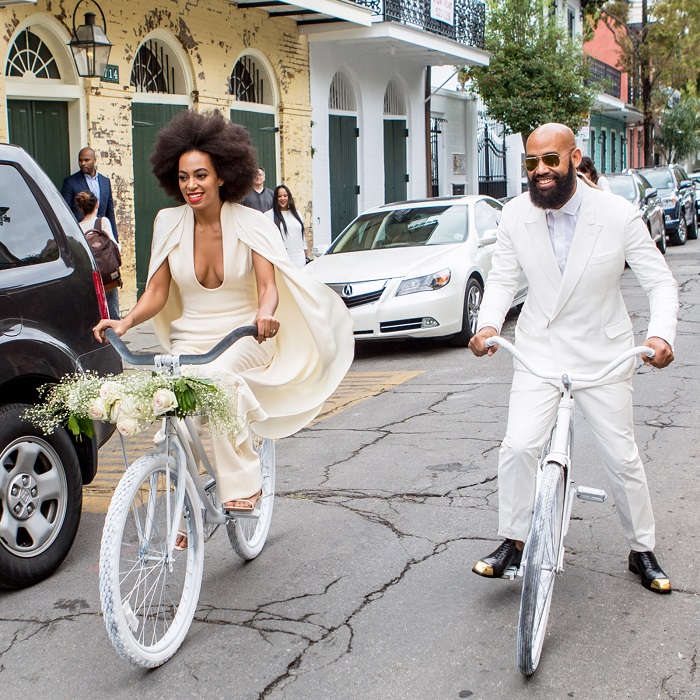 Remember when Gwen Stefani wore that breath-taking silk dip-dyed pink Dior wedding dress by the genius that is John Galliano? It was fantastic and we loved the fact that she personalised her big day rather than stick to the norm. Seeing as we're all for breaking the rules here at MFL, we've compiled a short but sweet list of five ways you too can go against tradition on your wedding day.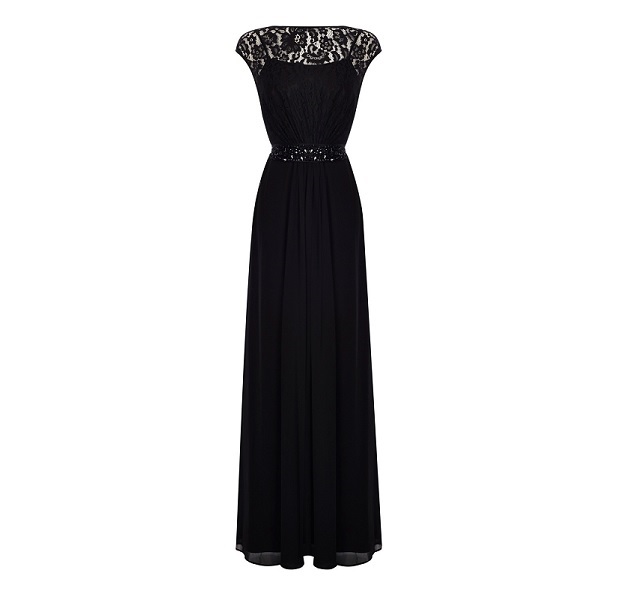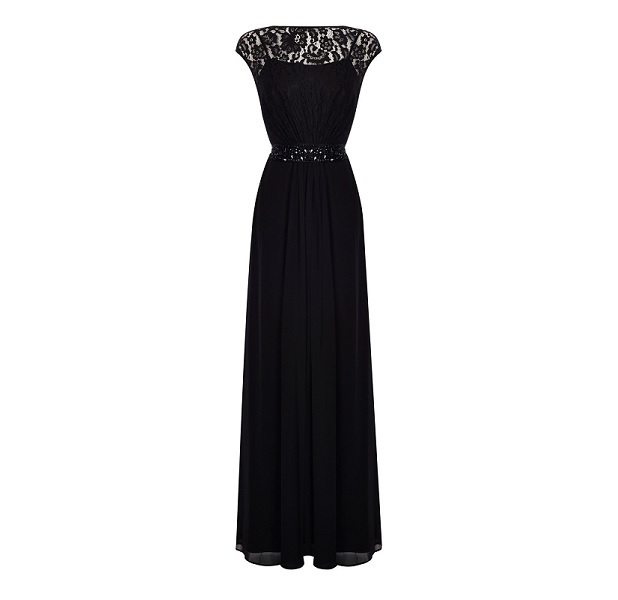 1. Opt for non-traditional bridesmaid dresses and go all black. According to retailer, Coast, the most popular bridesmaid dresses after purple, is black and grey. Yes it seems a tad morbid, we agree, but with the right accessories, it could be quite vintage-glam. Coast has a gorgeous selection of options. We love this lace maxi dress (pictured above).
2. Have the groomsmen catch the bouquet! You might be hard pushed to convince a group of men to stand around and grab a bunch of flowers all in the hope of being next in the running to tie the knot. In fact, chances are they may not even attempt to make the catch. But, if you're successful in your endeavour, it'll add a bit of fun to your big day and it's sure to be a talking point amongst the guests! 
3. Pull a Zoe Saldana and have your hubby take your last name. Quite controversial we know….and admittedly Marco Perego-Saldana came under fire for his decision. But, we think it's very sweet, and so did Zoe, this is what actress had to say to those who frowned upon their choice. "Fathers, sons, brothers, men everywhere: Your legacy will not perish if you take your partner's surname, or she keeps hers. I've been made aware that a comment I made regarding my marriage has garnered some attention. I felt proud that my husband decided to take my last name as his own… and I his."
4. Arrive in style! When singer, Solange Knowles wore a caped jumpsuit and better yet, arrived on a vintage bike to the church, she literally broke the internet. So, we suggest killing two birds with one stone too. Think outside of the box with your wedding dress and try a jumpsuit instead. Top that off with you and your husband-to-be riding a bike to the ceremony and you'll have broken two traditions all in one day. Yes, your legs may be a bit sore, but it's oh so romantic! On another positive note, you'll save a bit of money and the extra bit of cash will definitely come in handy on your honeymoon. But, make sure you're in pretty good shape before your big day to avoid any delays!
5. Rather than spend heavily on expensive catering, why not serve guests food from your favourite local restaurant. Take actress Michelle Keegan and t.v personality Mark Wright for example. On their big day earlier this year, the couple's wedding menu consisted of  fish and chips, mushy peas or pie, mash and liquor and sugar coated doughnuts, ice cream, jelly and chocolate brownies for dessert. Our mouths are watering as we write this.