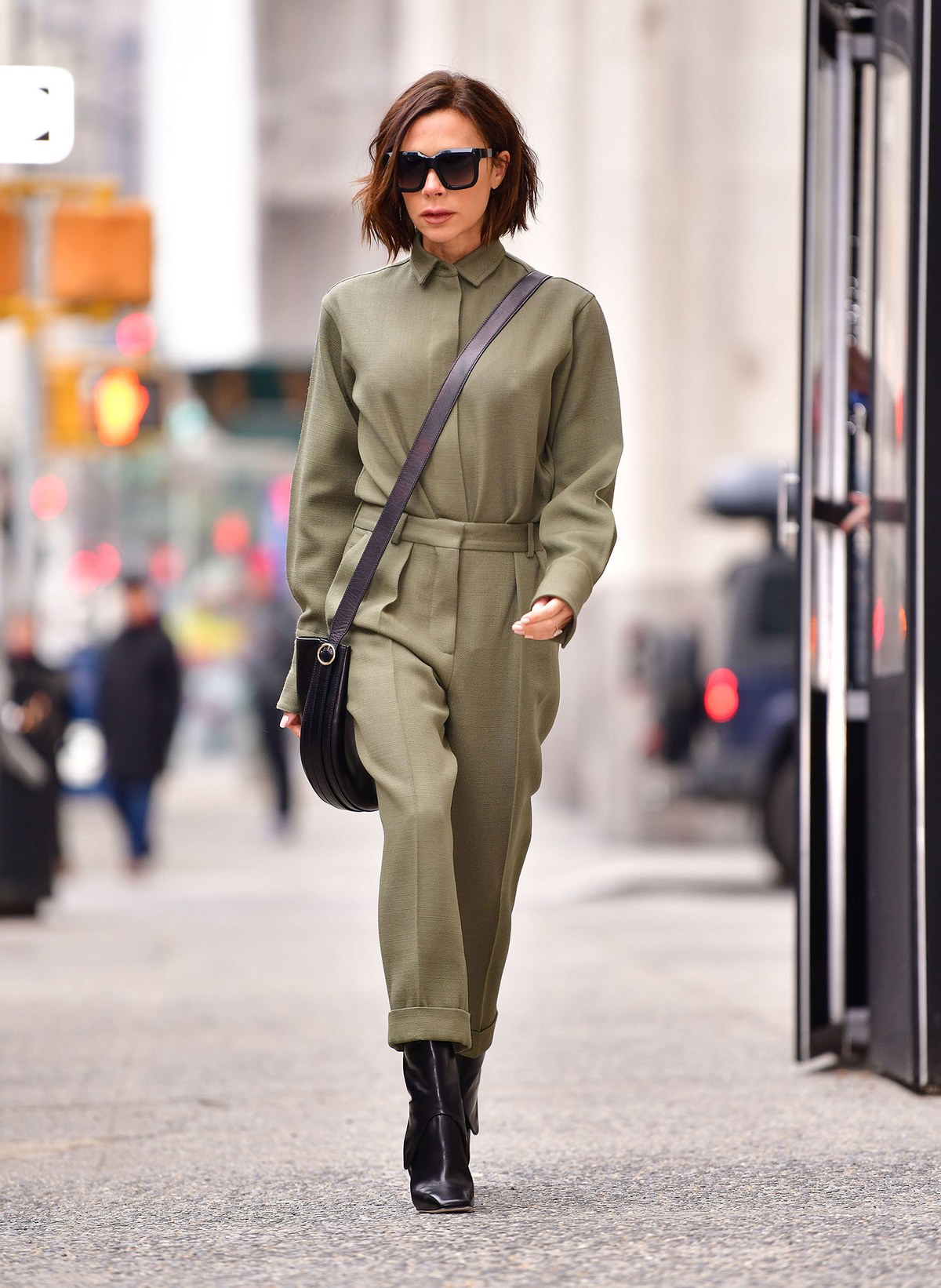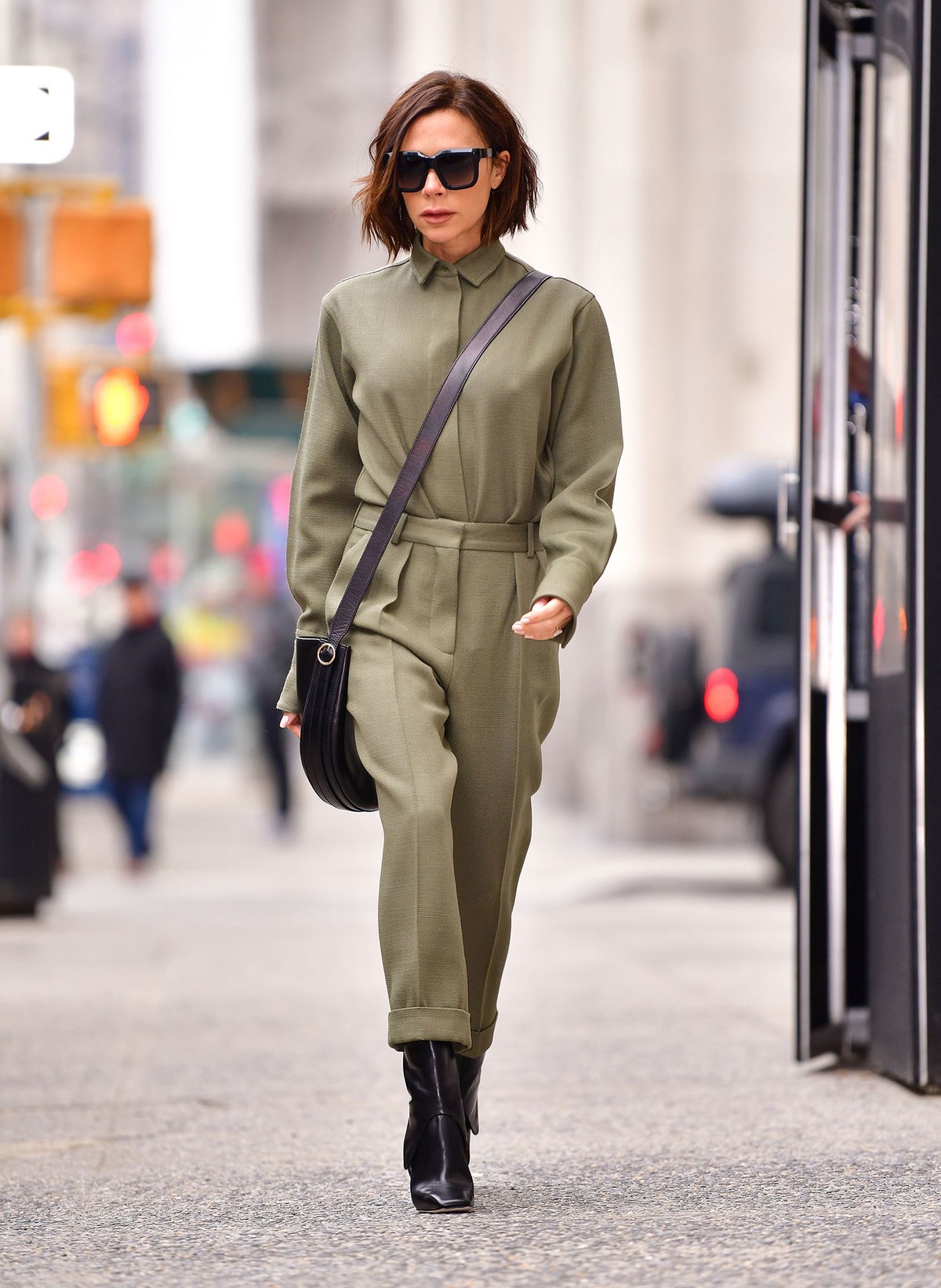 Victoria Beckham took to the streets of New York yesterday in an outfit we're not too sure about. We do love our Victoria's sense of style, however she's not immune to a fashion faux-pas here and there and for us, this is a great example of the very few times, the designer gets it wrong.
A quick glance and you'd think Victoria was dressed in a military inspired boilersuit, however, always ahead of the game, she is in fact wearing a khaki shirt with a sharp collar and matching trousers from her autumn/winter 2018 collection. In true minimalist fashion, Victoria kept her contemporary look clean with a black crossbody bag, leather boots and oversized shades.
Our opinion? The bag looks out of place and while as we said earlier, Victoria usually manages to pull of most ensembles, this just seems a bit "try hard" to us. Thoughts?