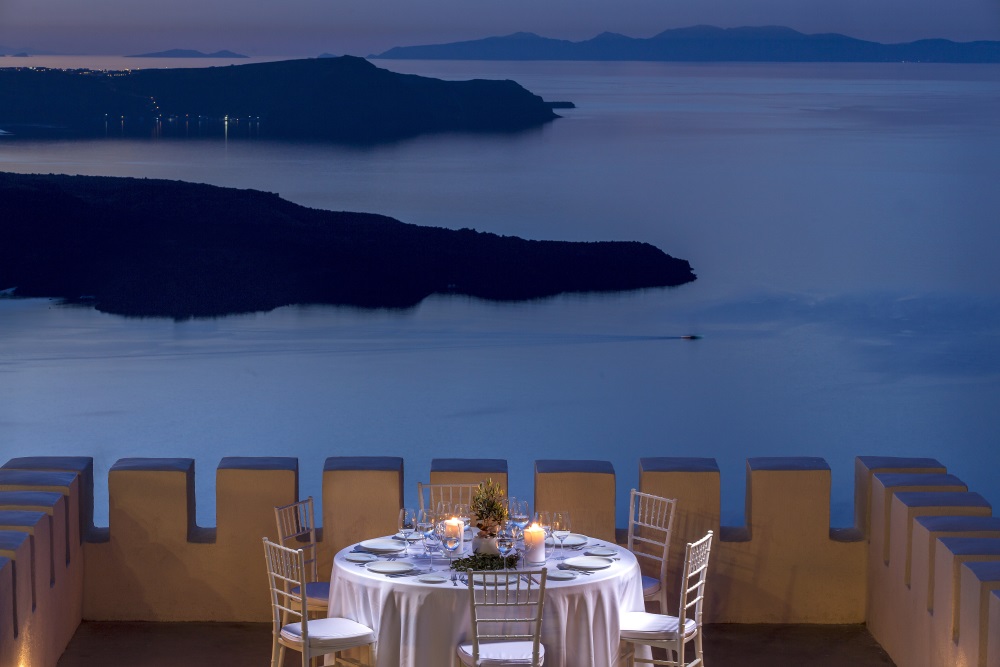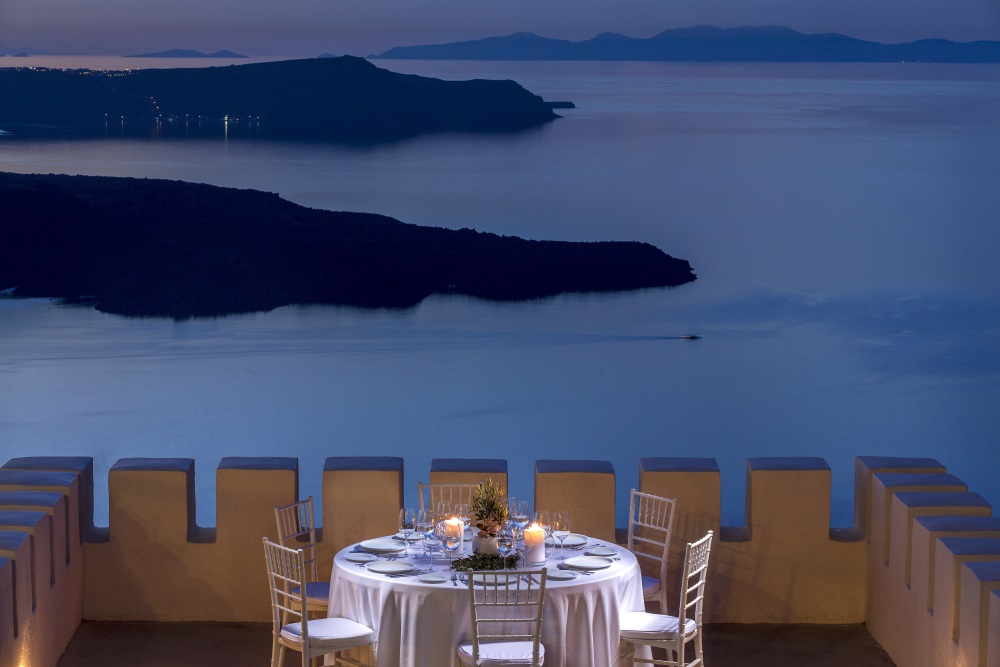 What can I say about Santorini that hasn't been said already? It's magical views are simply stunning, there's lots to see and do, and the food….oh the food is fantastic! Here's my picks of the top places to dine out while visiting this wonderful Greek island. It must be noted that as I spent most of my time in Fira, the majority of restaurants recommended are located in the vibrant capital…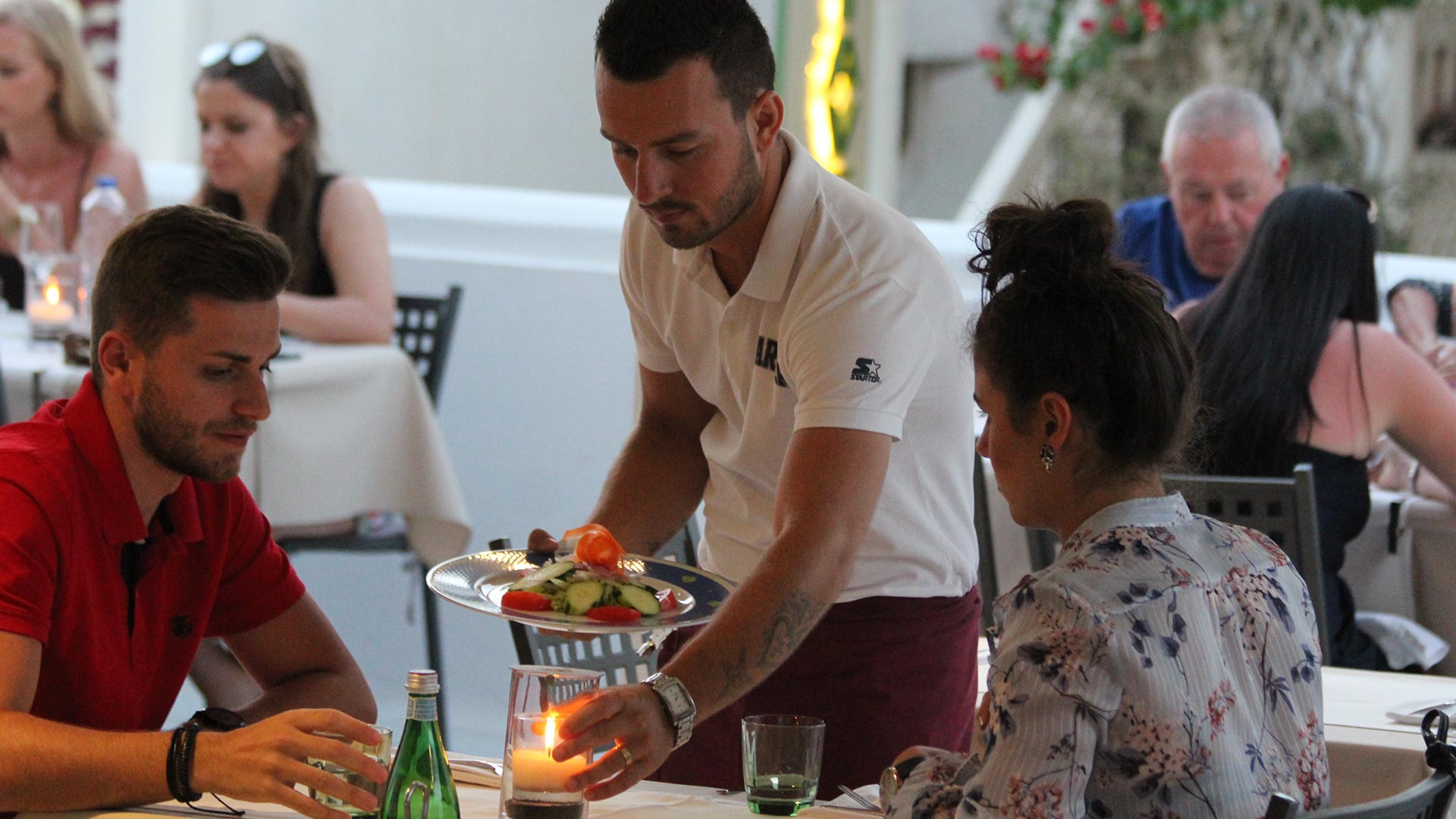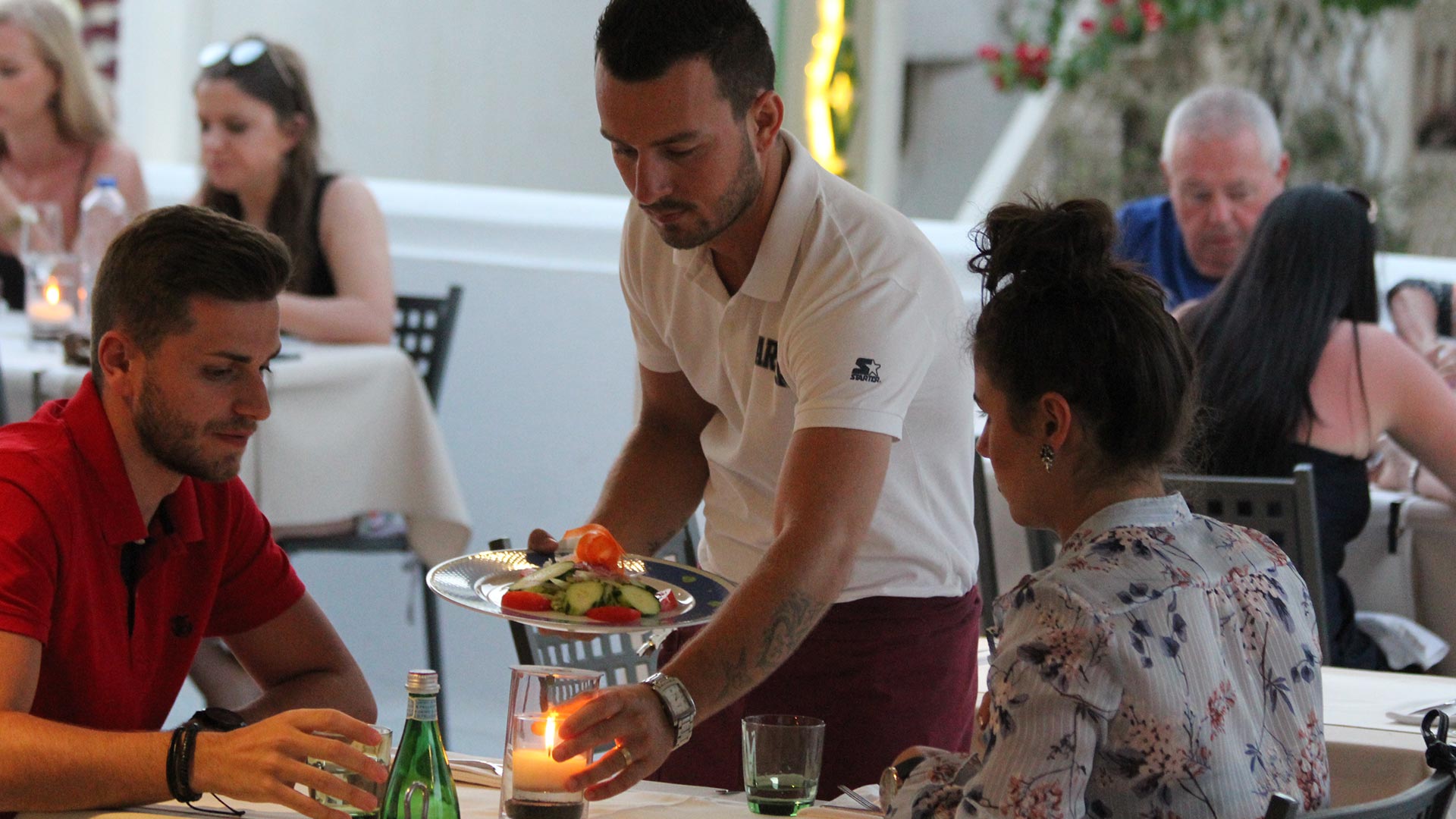 1. Convivium -This fabulous authentic Italian restaurant can be found between the Central Square and the Caldera in Fira. Perfect for a reasonable yet delicious dinner, I ventured to Convivium, pretty hungry after a day out swimming and exploring, and was very pleased with not only my meal but the service too. Feast on a hearty plate of home-made linguine or a tasty pizza, and wash down with a glass of red wine.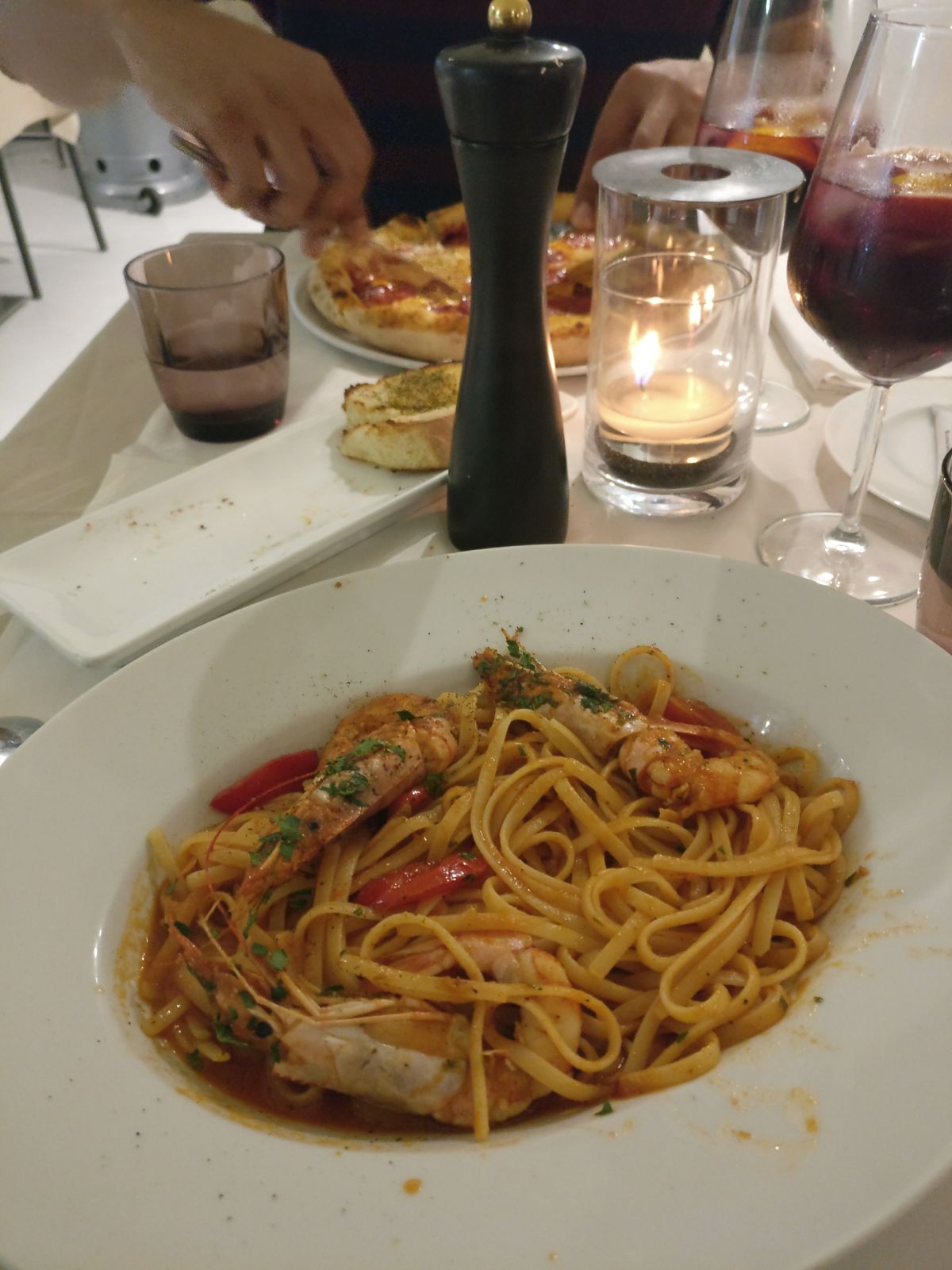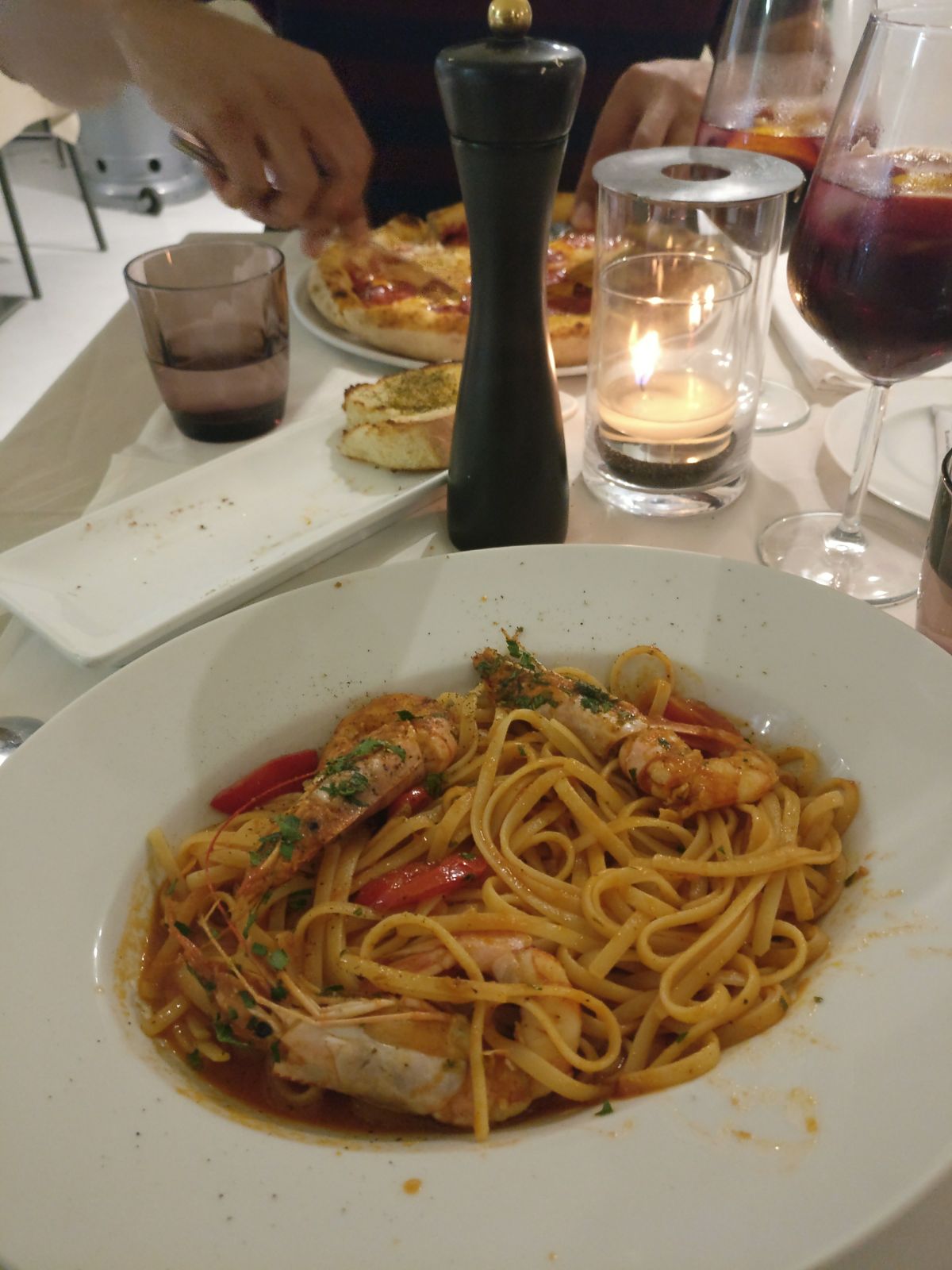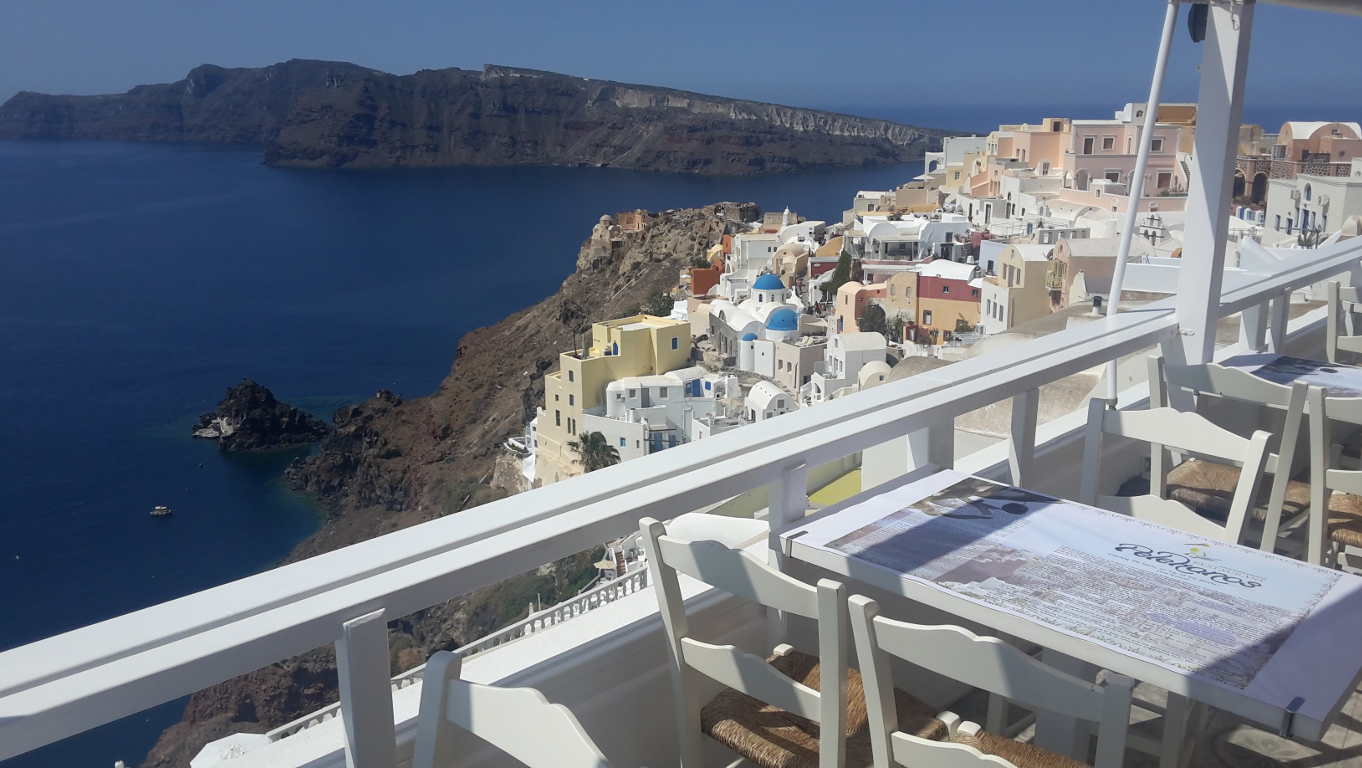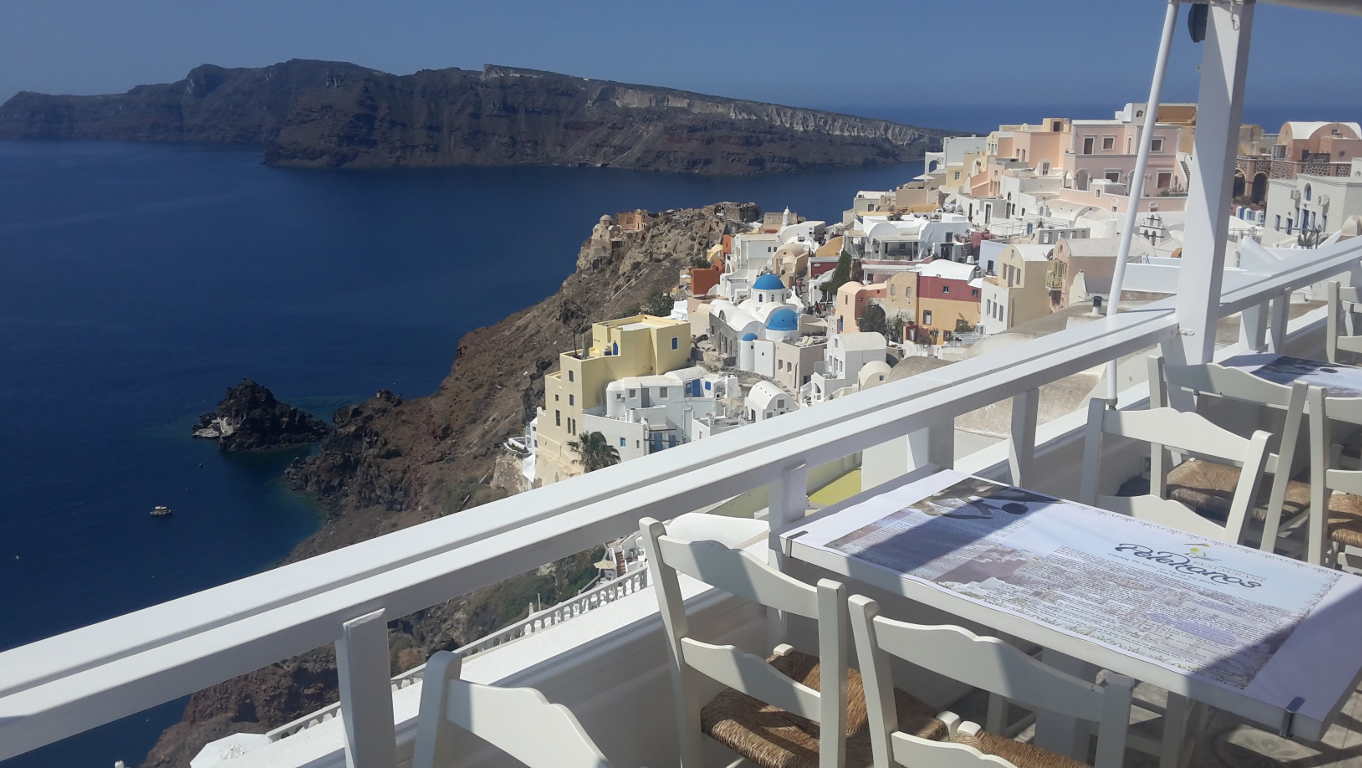 2. Pelekanos – Overlooking the caldera, for dinner with an amazing view of Oia's famous sunset, Pelekanos is the ideal destination. Offering traditional pasta dishes, to fresh seafood and tasty meat options. I highly recommend the lamb which literally melts in your mouth.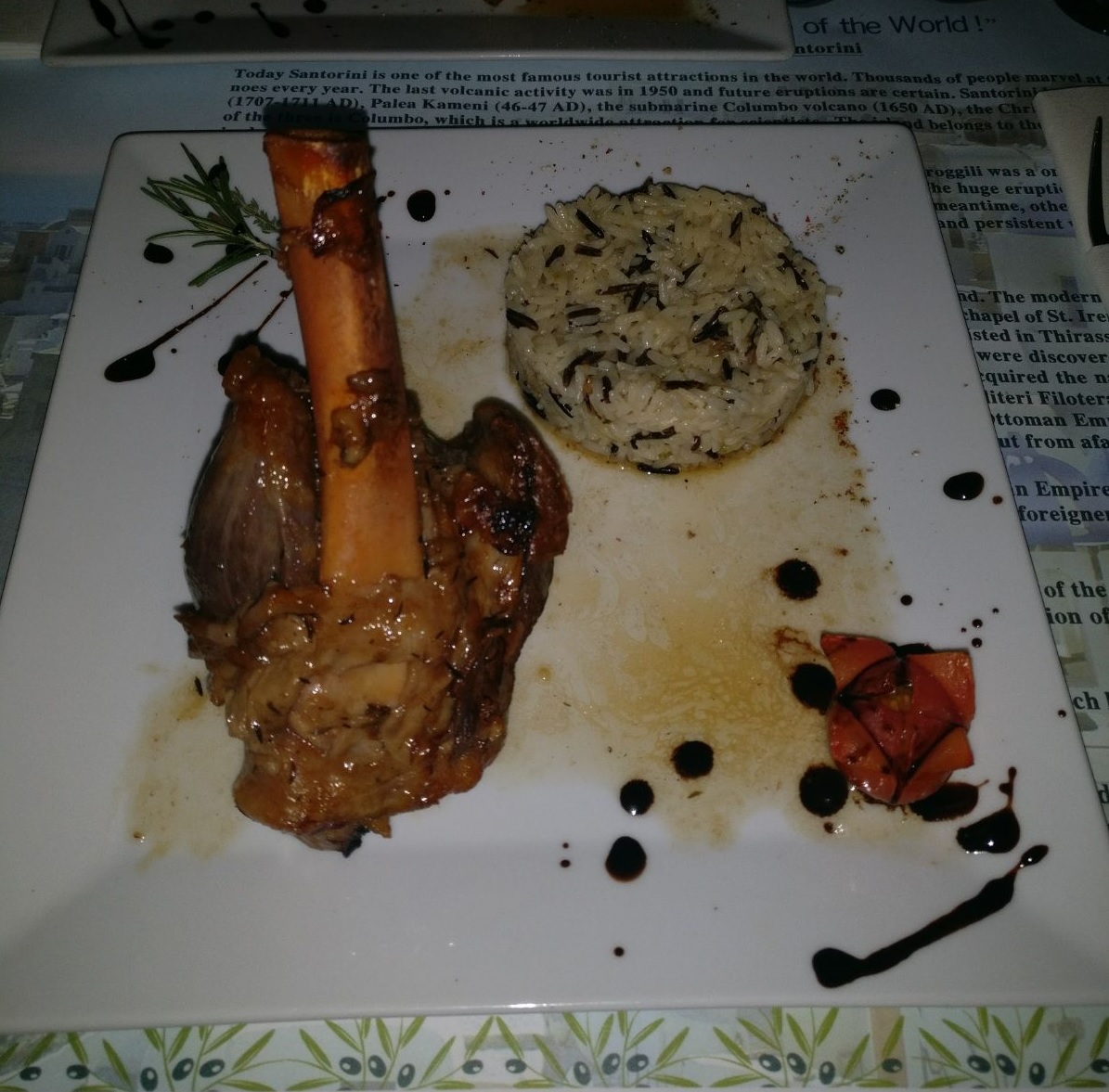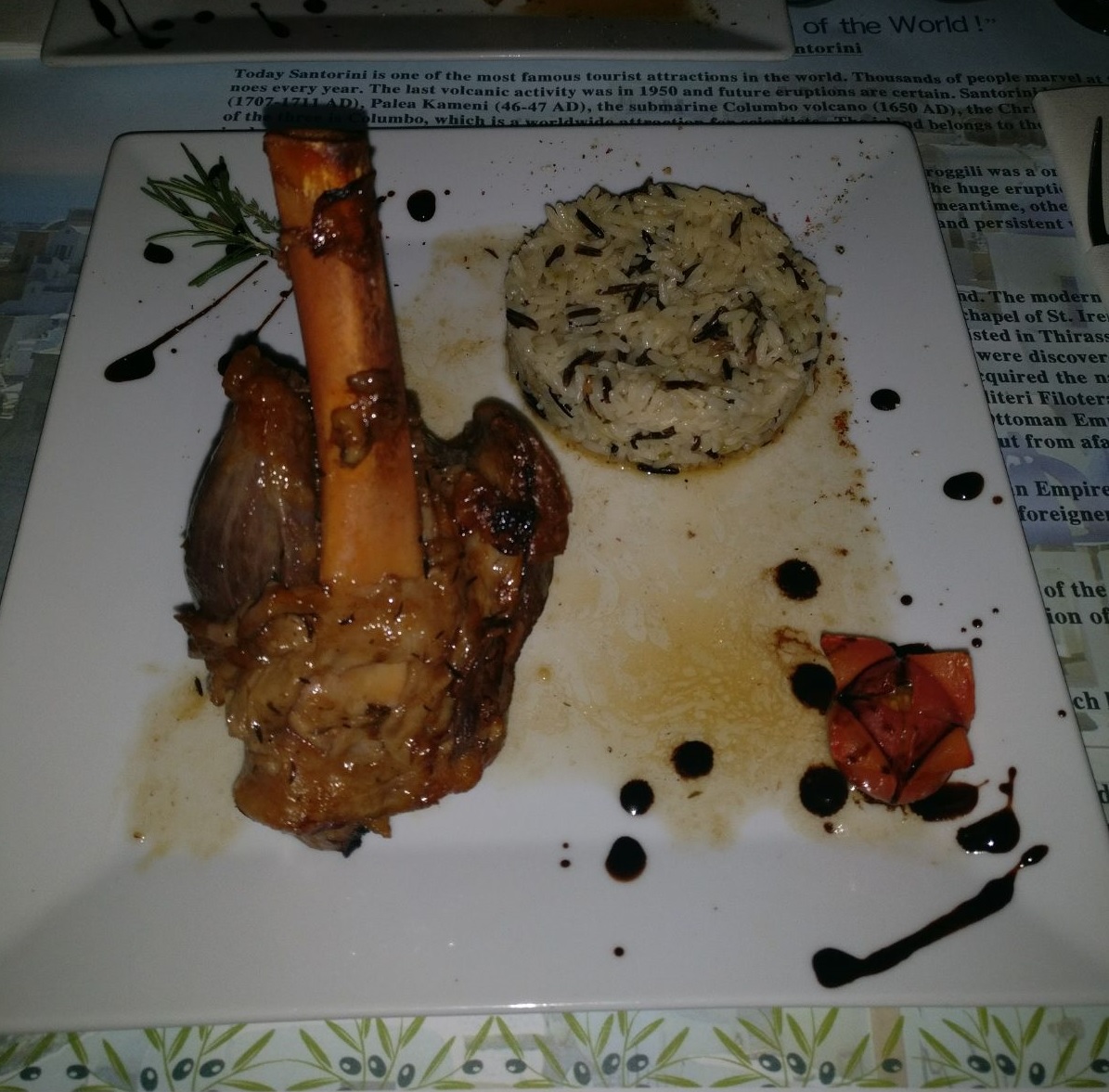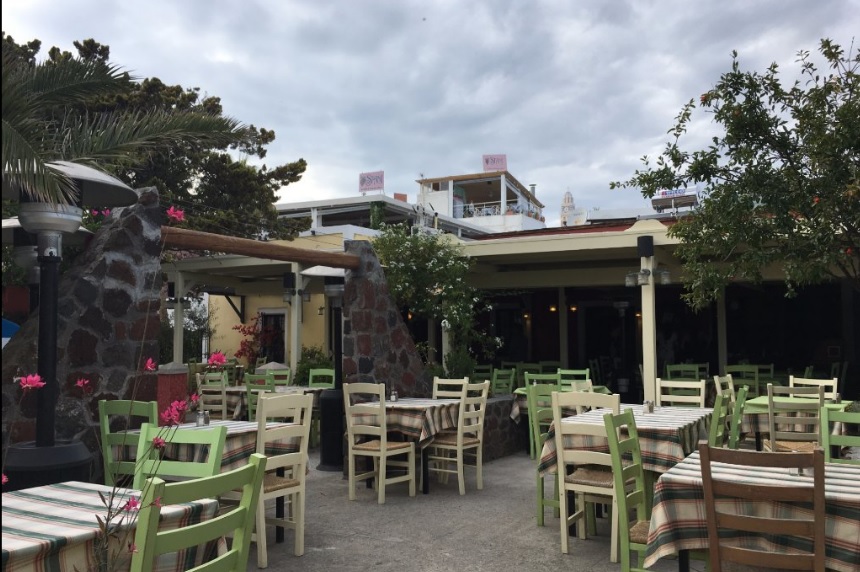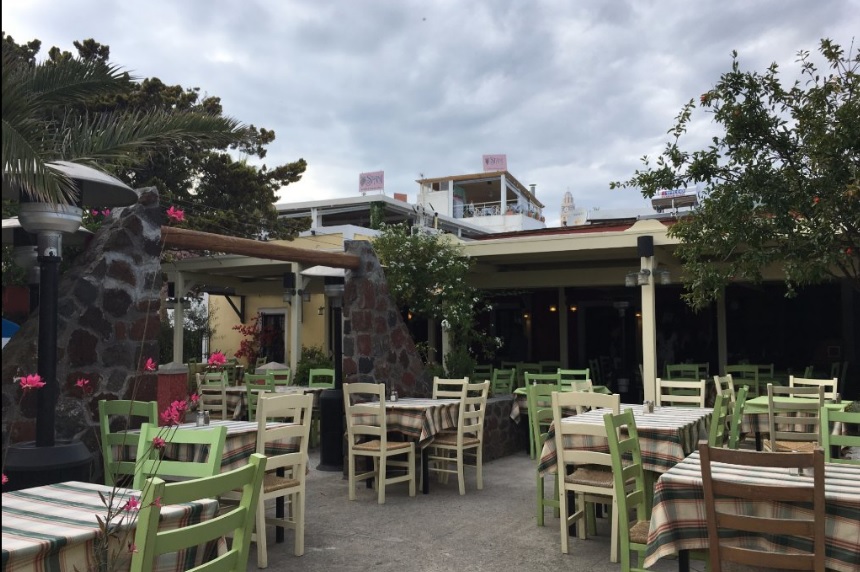 3. Dionysos in Atlantis -With seating overlooking the sea, Dionysos in Atlantis is a great place to unwind and recharge your batteries with a light lunch after shopping and sightseeing in Fira. Lunch for me was calamari for starters and lamb chops with rice and vegetables for my main. The staff are super friendly and the food was so good I came back for more on my last day in Santorini.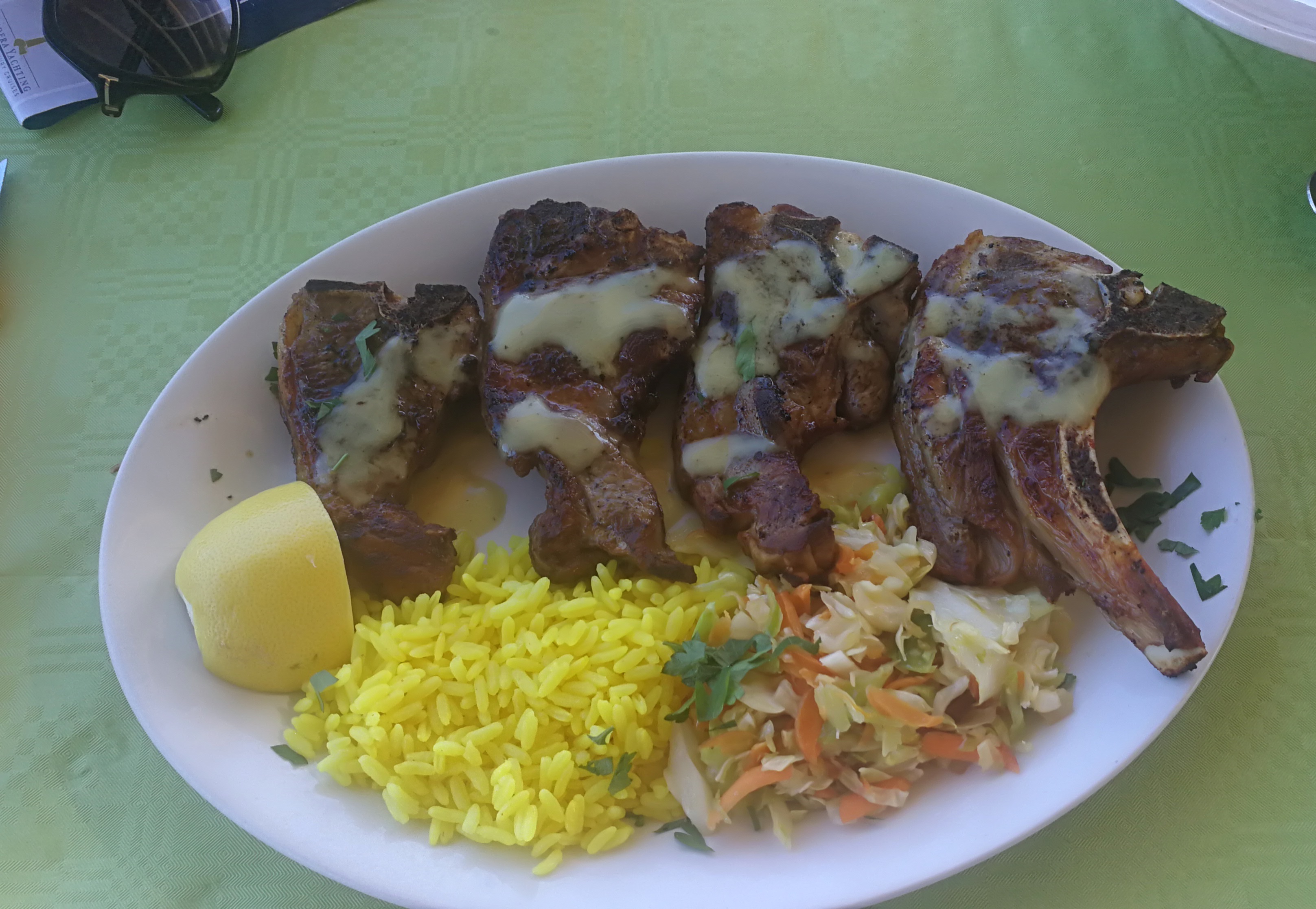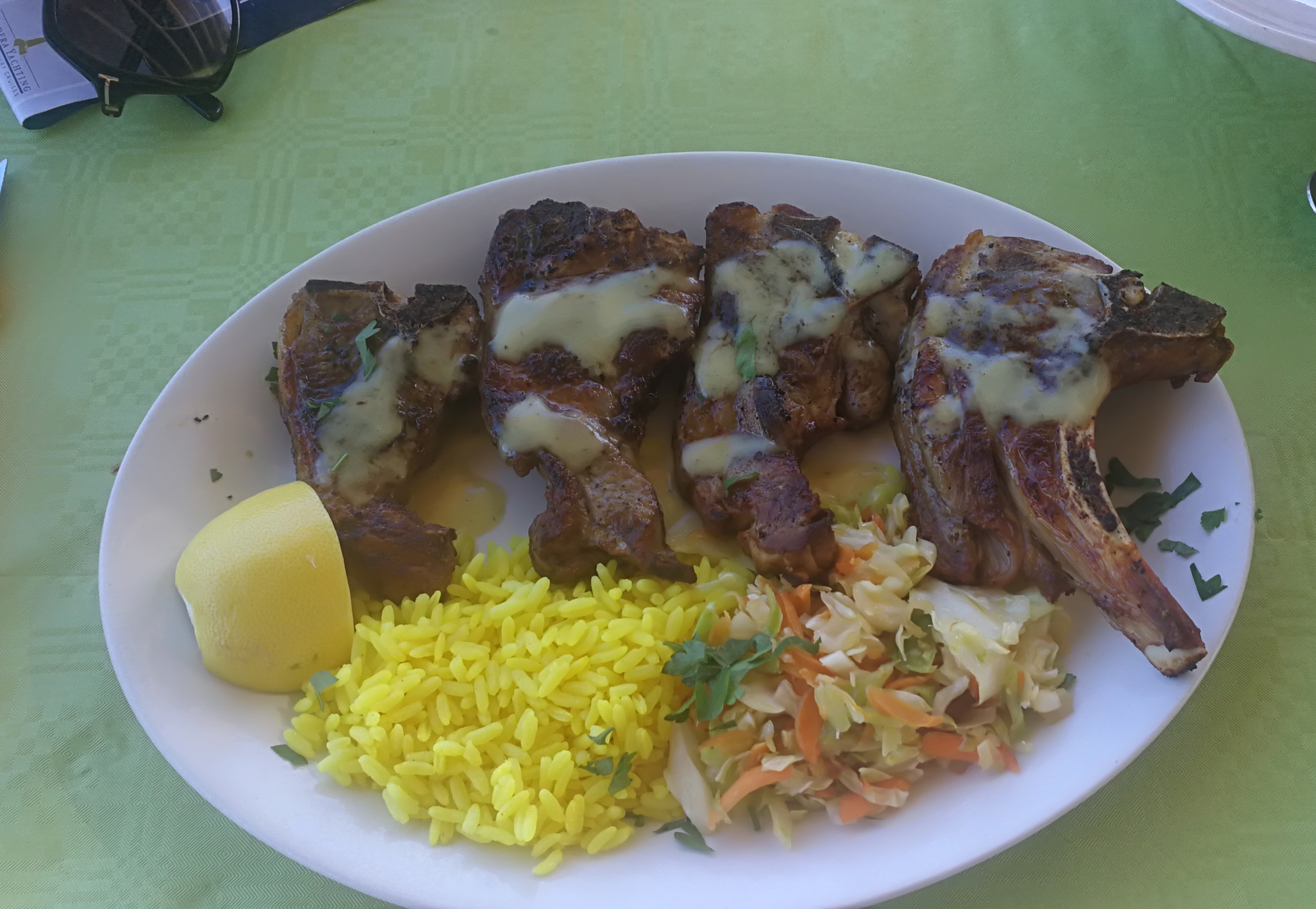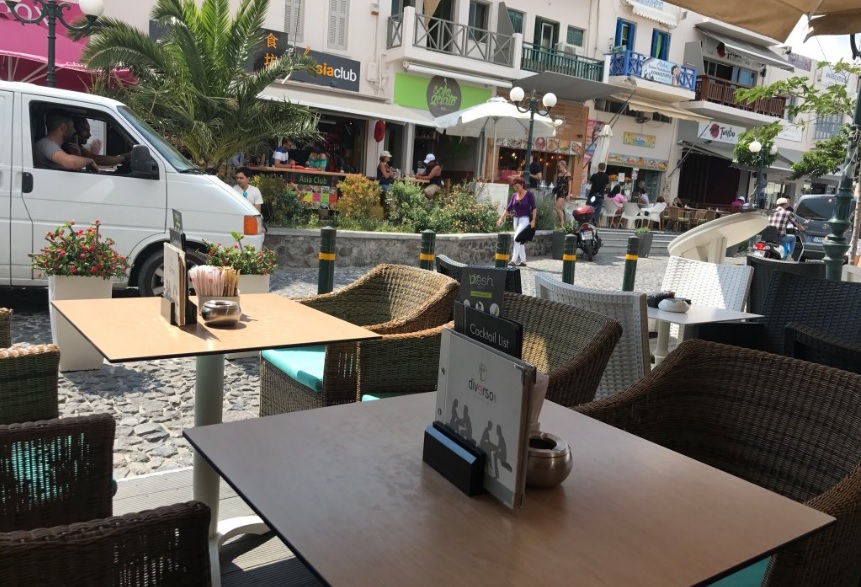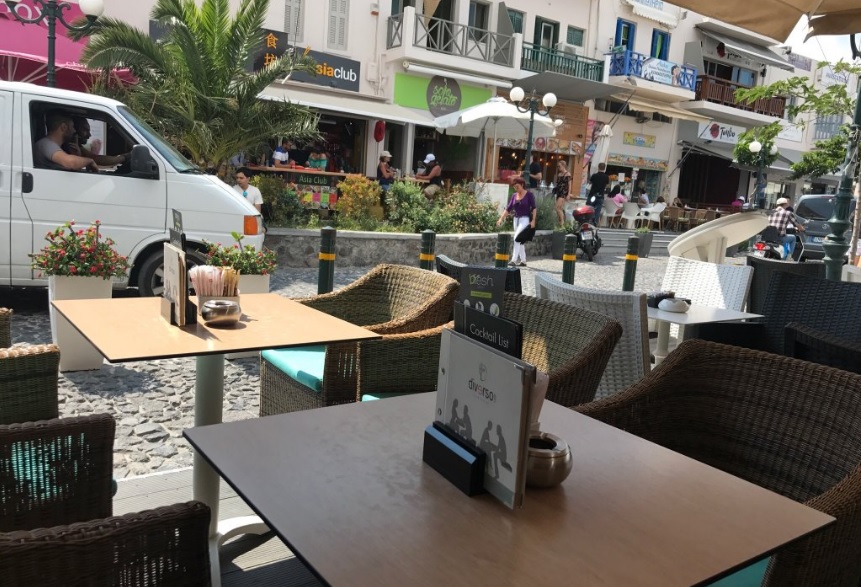 4. Diverso Cafe – For a hearty breakfast, Diverso is a must-visit. Located in Fira's main square, it's also a great spot for people watching while sipping on fresh orange juice. Portions are large and with a varied menu, there's something for everyone. From crepes to omelettes and my personal favourite pancakes topped with cinnamon, banana and maple syrup. Yum!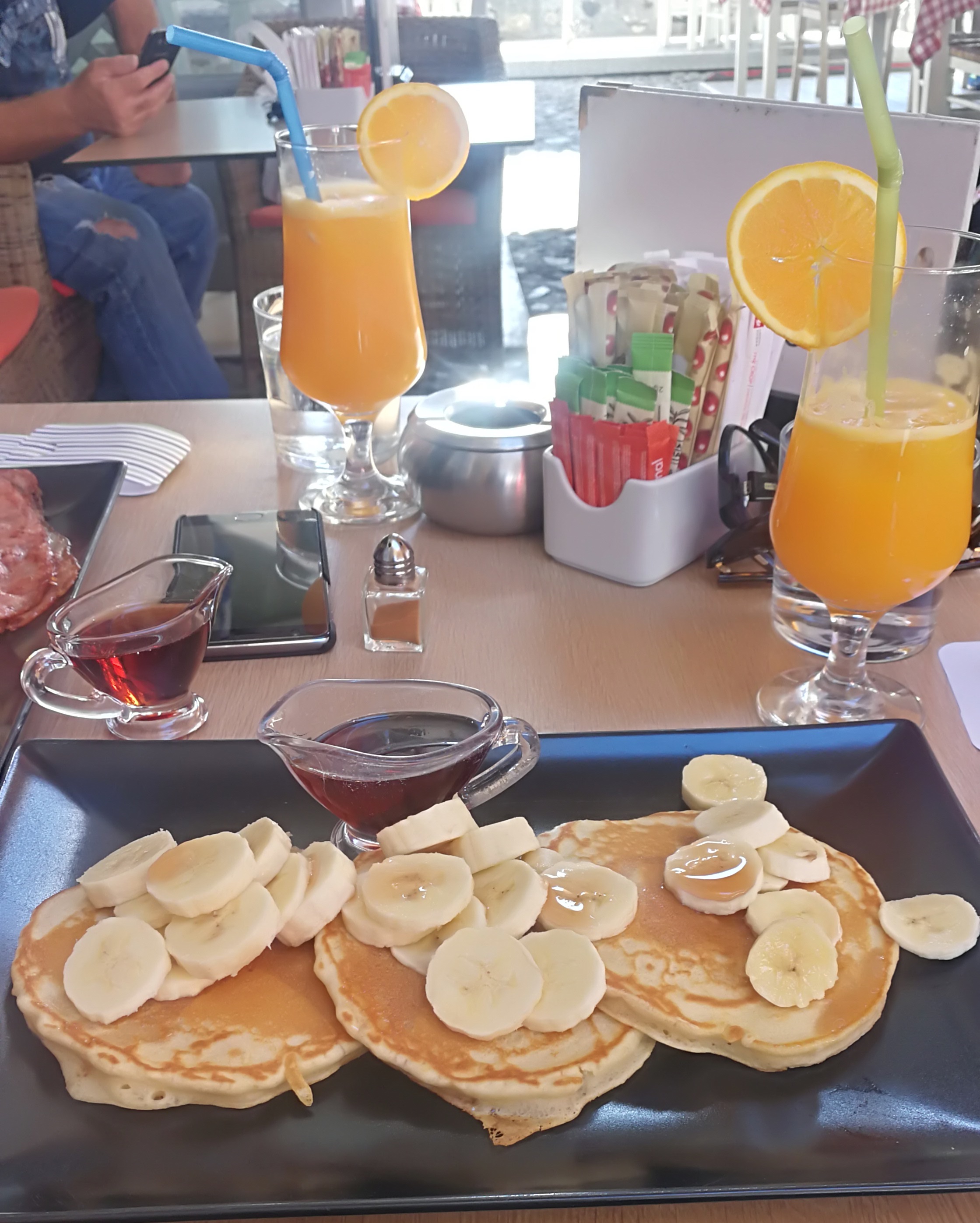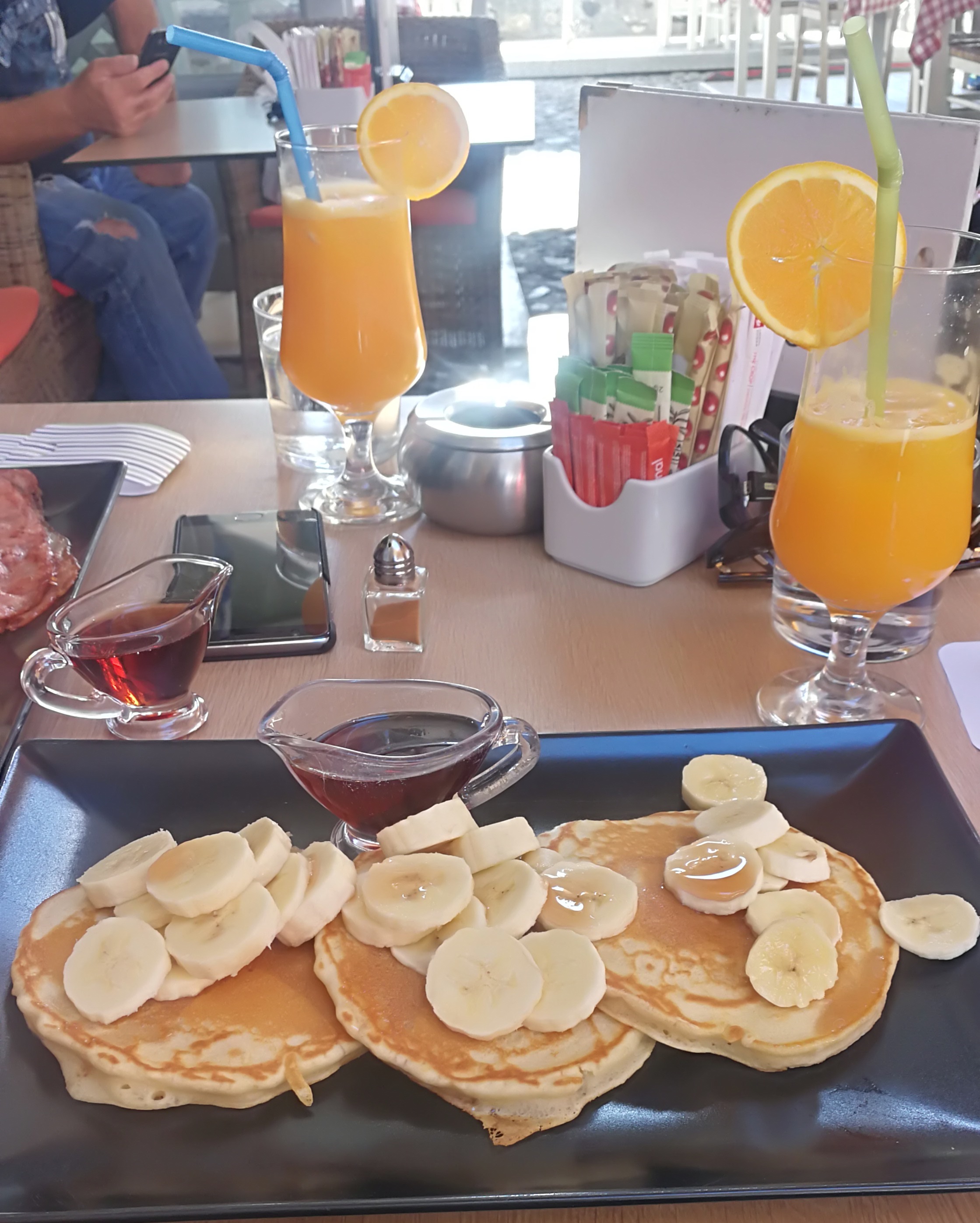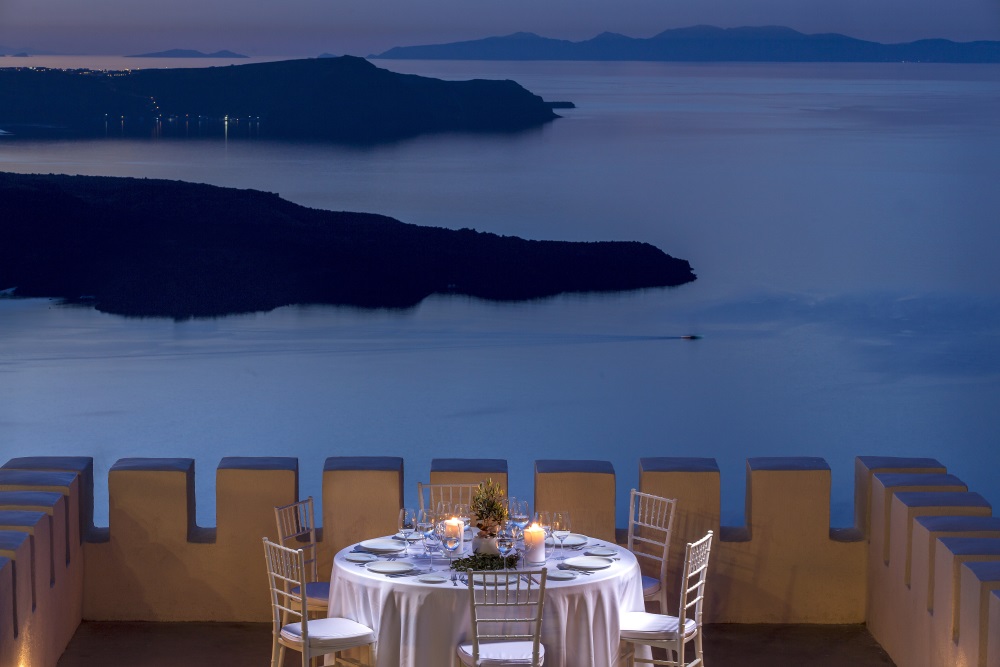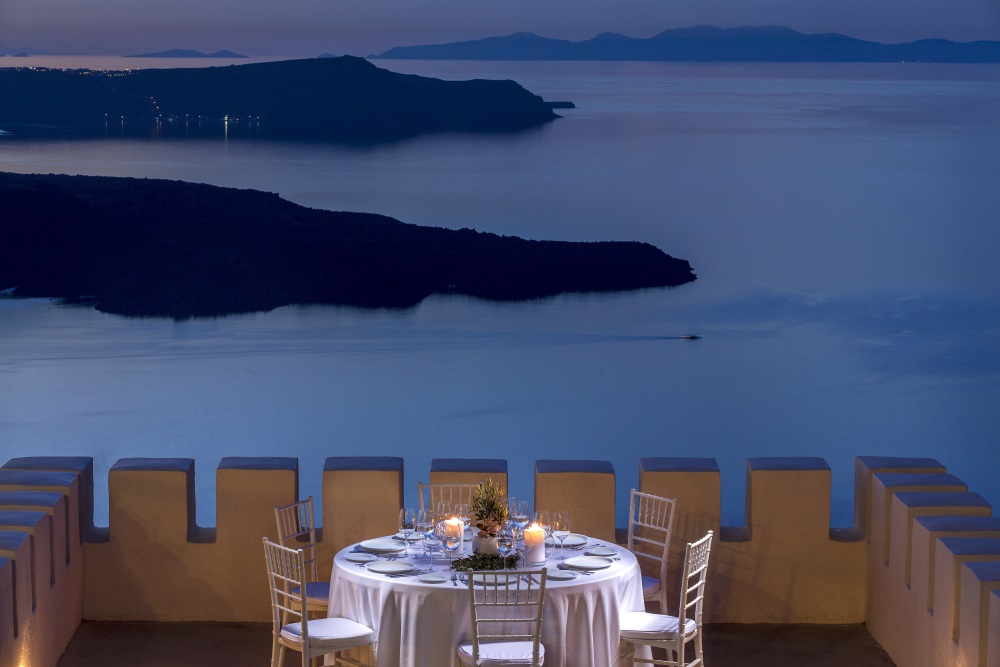 5. Santo Winery – Situated in Firostefani, just 10 minutes away from Fira, book a wine tasting session at this gorgeous winery for an unbelievable selection of wine. And if you love cheese, you must try their cheese platter. To get the most out of your dining experience, request a table during the peak sunset hours for a view to remember.