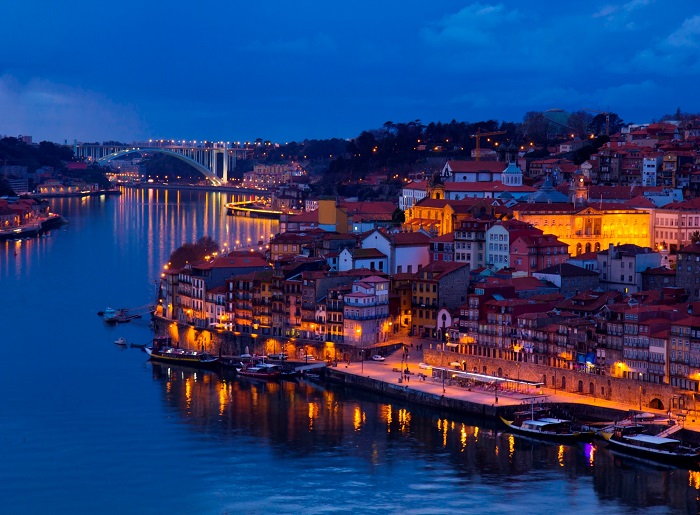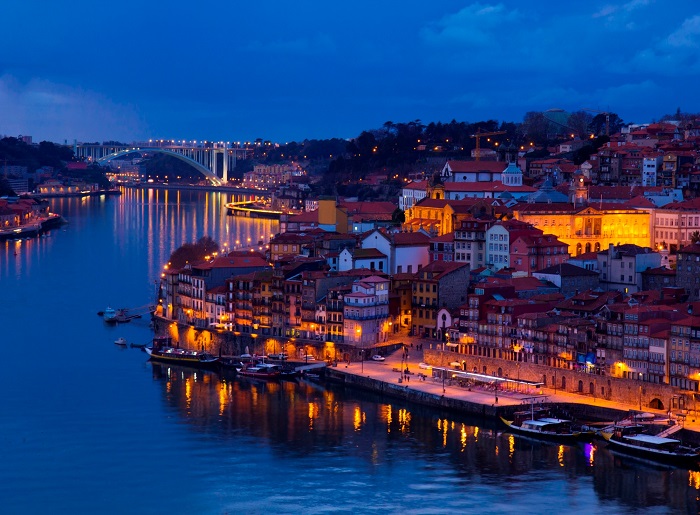 If you're jetting over the Channel or even staying here in the UK for your holidays this year, then we've come up with a quick run through of the best shops, bars and restaurants to visit throughout Europe.
It's time to grab those heels, slick on some lippie and get out on the town ladies…
Portugal is the perfect destination for a girls' holiday, whether you are looking for places to party all night or locations where you can take some time to relax. You'll probably love the country so much you'll be contacting Portugal Property experts and signing up for a villa.
We suggest paying a visit to the Montechoro Strip in the Albufeira region, the Choque Frontal Bar comes highly recommended by past tourists. It's a classic tourist entertainment strip where you'll find the usual restaurant owners calling you in to eat and people selling souvenirs.
However, if you aren't looking for such a tourist trap then head to Old Town, which boasts of cobbled streets, restaurants with sea views and plenty of great live music in bars.
If  you and your friends are actually more bookworm than red lippie types (or maybe you're both) then you definitely need to pay a visit to Pois Café in Lisbon which is the definition of cosy. With rustic décor, chintzy armchairs and sofas and delicious food, as well as a selection of books to sit and curl up with, it's the perfect lazy afternoon destination for your holiday.
Stretching across to Rome, if you and the girls fancy sipping cocktails in the beautiful city then head to Co. So Cocktails and lounge in a beanbag chair or chat up the barman whilst ordering some classy cocktails. You can also grab a bite to eat whilst you enjoy the fun atmosphere.
A visit to Prague is also a definite must for those who appreciate stunning architecture but are also looking for excellent nightlife. Head to the ?ili Bar (chilli bar), which has just been reopened after a full refurbishment, and try some of their spicy cocktails and shots.
If you're looking for something a little wilder then pay a visit to the Double Trouble Bar, which is based in a hidden underground basement and features people dancing on the bar, delicious cocktails and the promise of a wild night. Make sure you head there late in the evening when it's at its busiest for the full experience.
Finally, if you'd prefer shopping on your trip away then you really can't top a visit to London. It's such a multi cultural destination you can simply head to Camden Town and enjoy a diverse shopping experience on the markets or hop on the tube to Oxford Street where you'll find plenty of big brands to browse – plus if you've never paid a visit to Selfridges there's no better time.
If you're looking for a reasonably priced place to stay for a couple of nights in London whilst you shop and take in the sights then we recommend booking into the Tune Hotel close to Kings Cross, which is reasonably priced and ensures you stay in range of the action. If you're looking for a bite to eat before going shopping or heading out for the night then pop across the road from the hotel and visit the humble but cosy Lucas Arms pub for some delicious home cooked food.
When considering a night out in London one of the most lively areas is Angel, where you can walk ten minutes or so to reach Slim Jim's Liquor Store bar, which plays loud classic rock music, offers a busy and lively atmosphere and most recently features row upon row of bras lining the ceiling, donated by customers as the bar supports the Breast Cancer Care charity.
We think it's time you over-packed your suitcase with ten more outfits than you need and enough sun cream for the entire group, don't you?