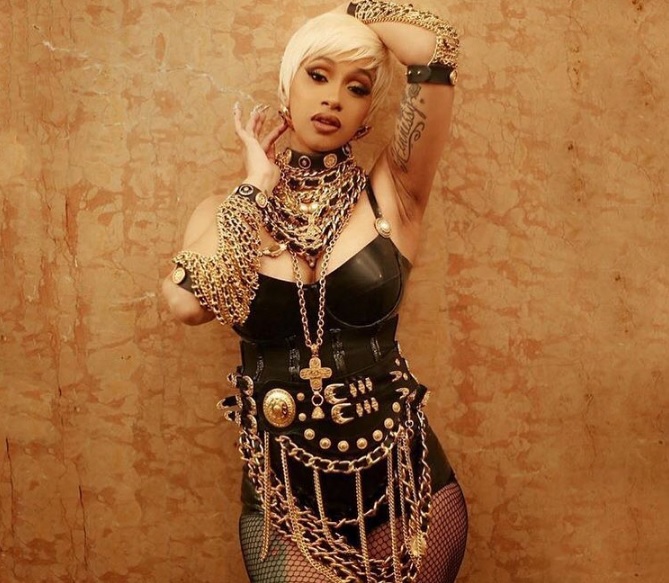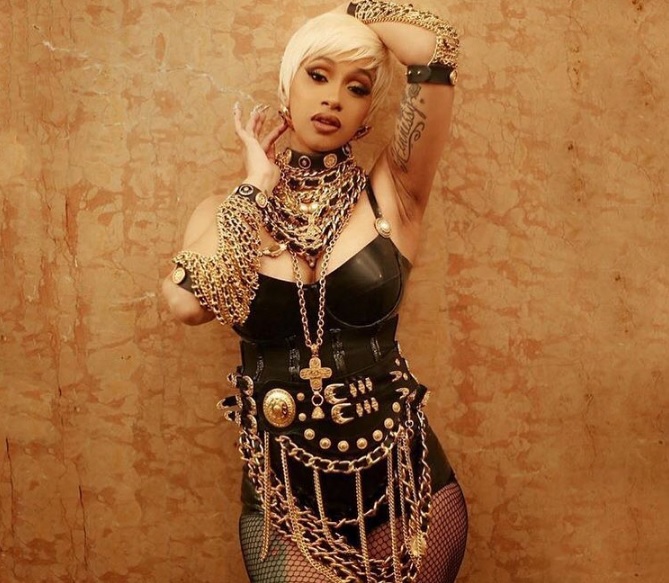 Cardi B is currently riding the wave of success and she's doing it in style too. Recently announcing her pregnancy on Saturday Night Live while promoting her new album Invasion of Privacy, the rapper continued marketing activities on The Tonight Show Starring Jimmy Fallon, paying homage to none other than Linda Evangelista in the process.
Spotted by Diet Prada on Instagram, Cardi B performed her latest song "Money Bag" in a nearly identical outfit to a look worn by the supermodel in 1995 for Harper's Bazaar.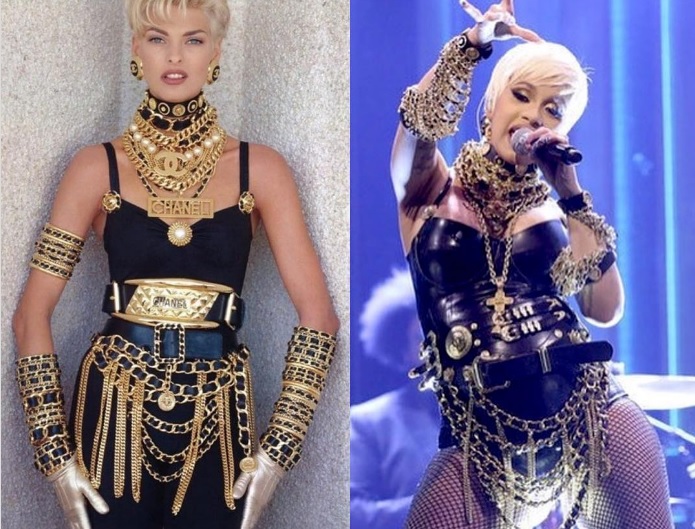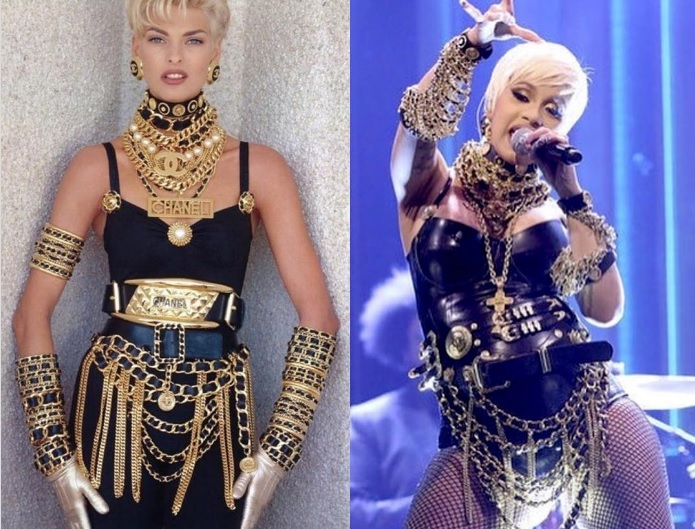 However, while Linda wore Chanel, the mother-to-be took to the stage in a Larel DeWitt custom leather bodysuit with gold accessories. Cardi's tribute can be credited to stylist Kollin Carter whom explained that, "we wanted to show that being a woman that is carrying doesn't strip you of your sexiness". Thoughts?