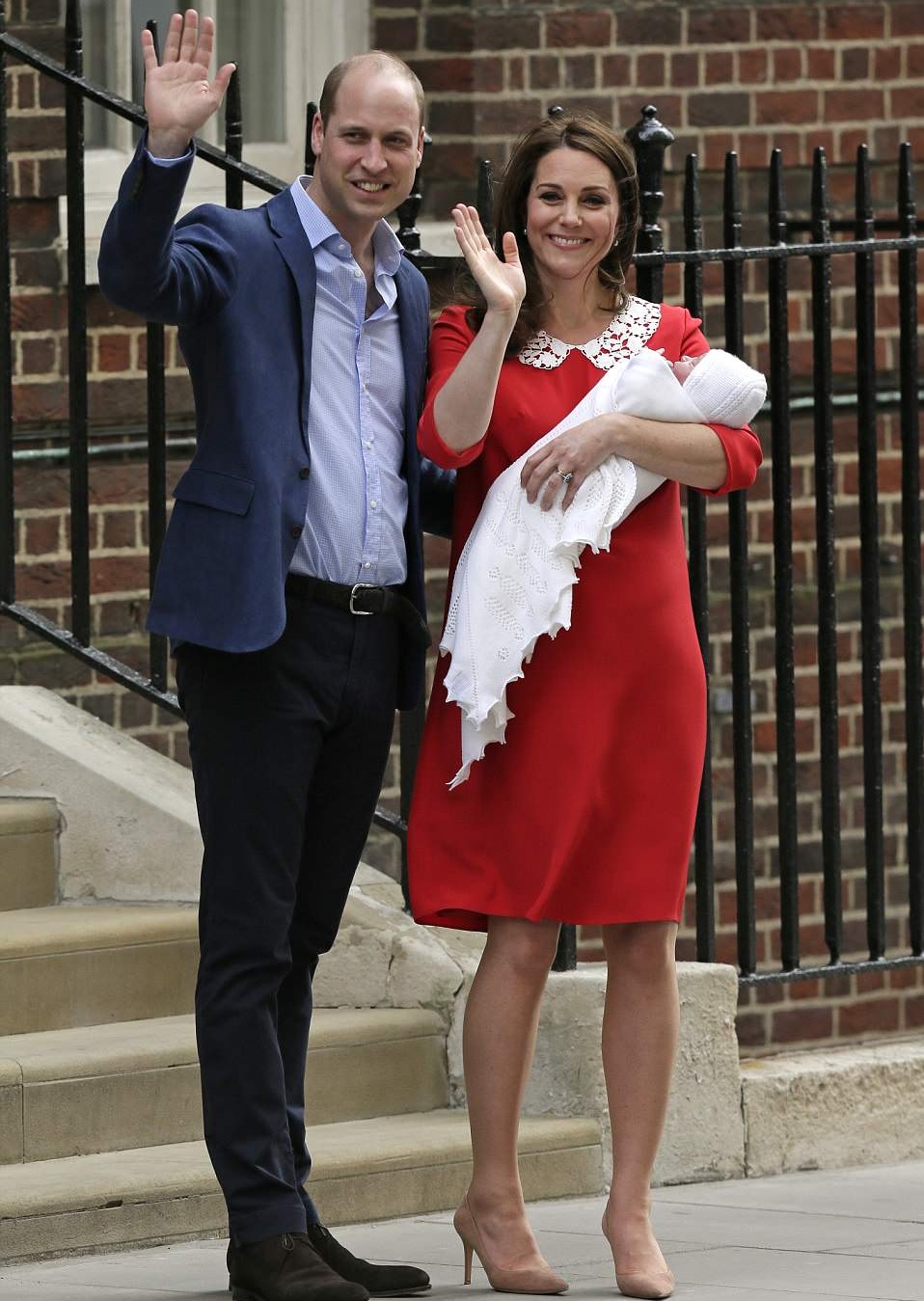 Introducing their third child to the world, the Duke and Duchess of Cambridge left St. Mary's Hospital yesterday and we have to say Kate looked fab. Granted she has stylist and make-up artist at her beck and call, but credit where credit is due, Kate was radiant considering she gave birth just hours earlier.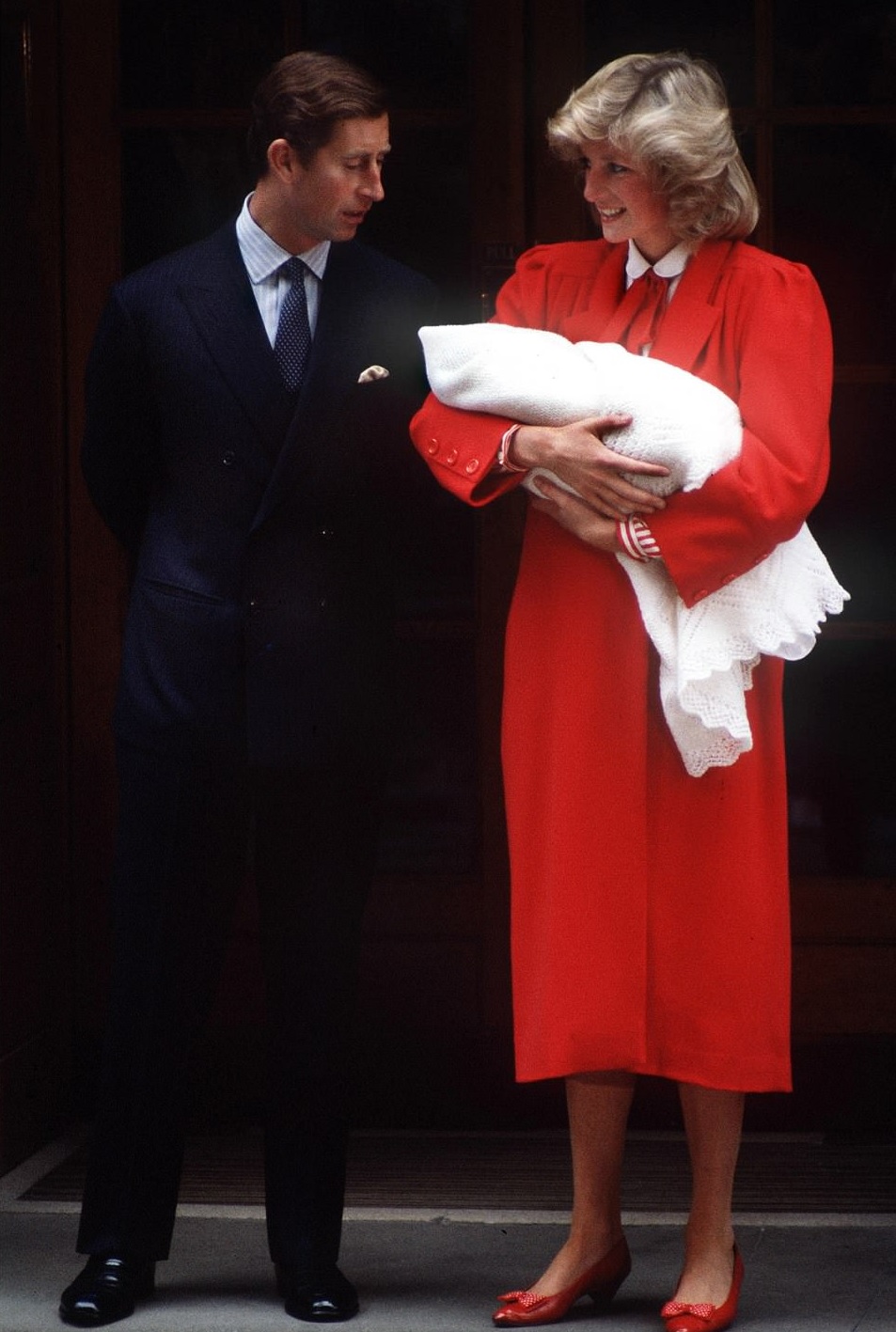 Paying homage to Princess Diana whom wore a red coat by Jan van Velden when she presented Prince Harry to the world way back in 1984 , Kate posed for pictures with the Royal Baby in a custom-made red shift dress with a white Peter Pan collar by British fashion designer Jenny Packham.
Packham also had the pleasure of creating both the blue polka dot dress and yellow print smock Kate wore after giving birth to Prince George and Princess Charlotte respectively.
[Images]