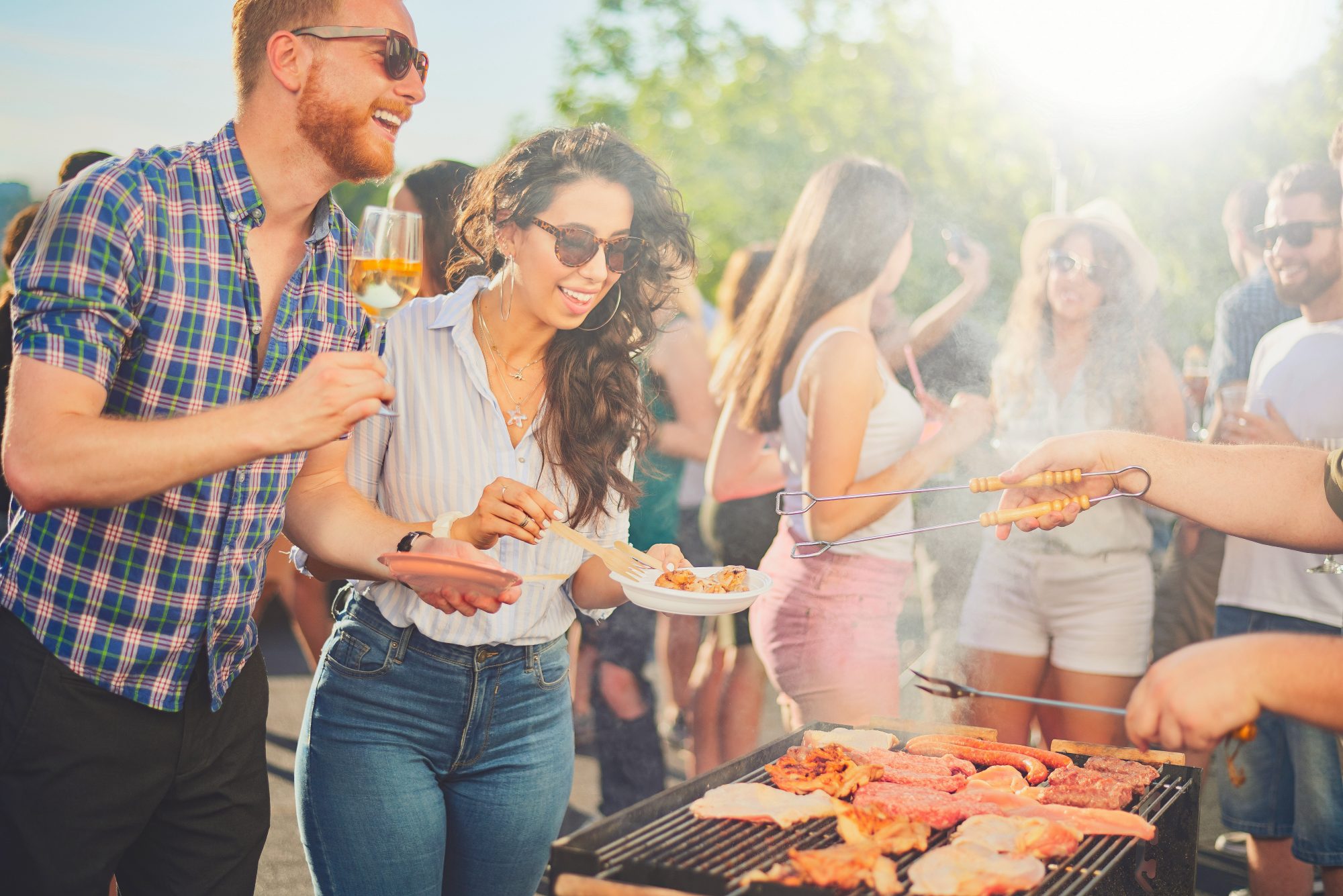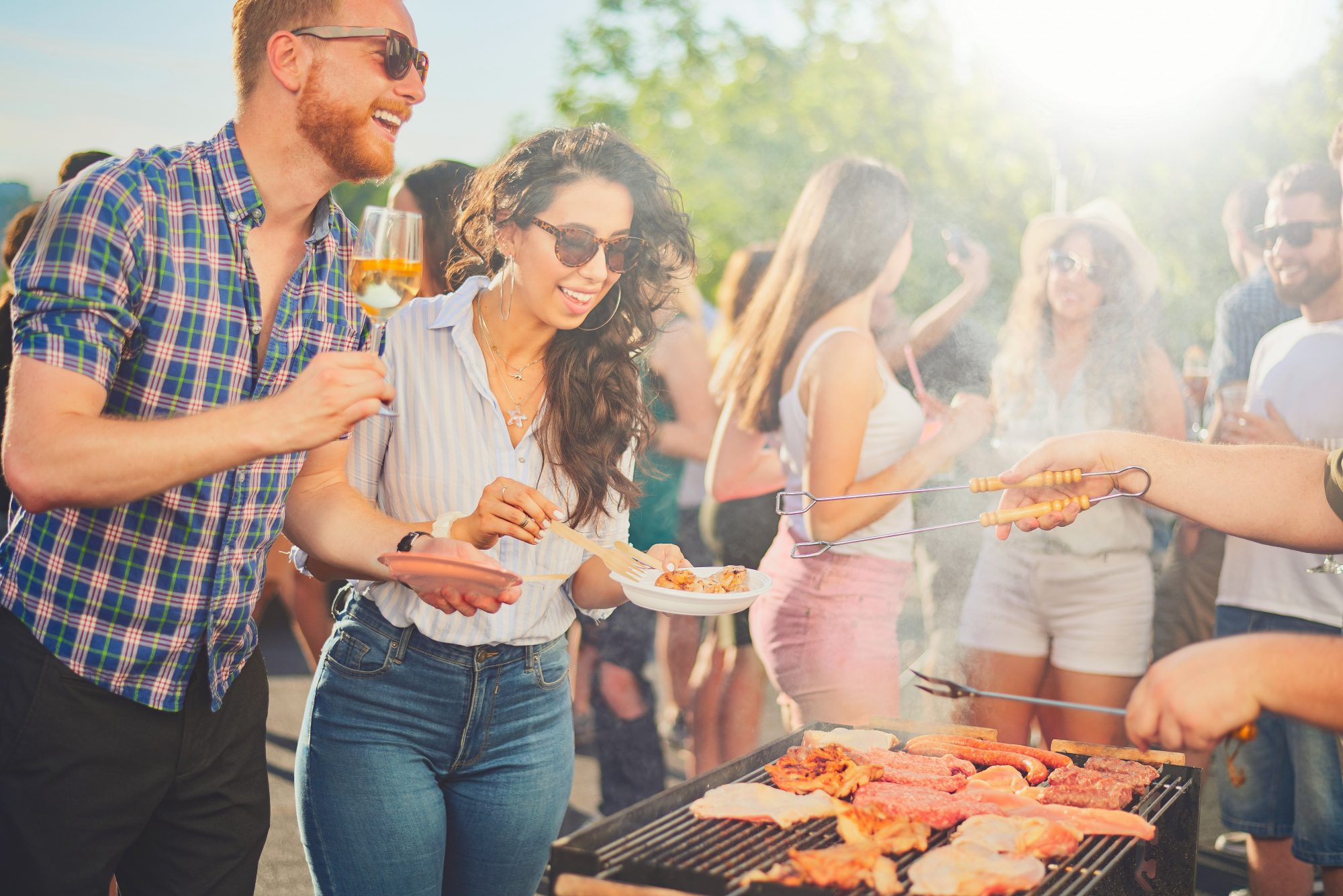 With summer in full swing and the lasting effects of a breath-taking royal wedding still dwindling, it's no wonder we're all ready to demurely sip glasses of fizz whilst trying not to get sauce from our burgers down our skirts. Yes, barbeque season has arrived and we're here to tell you how to put that regal spin on your gathering that'll have you guests feeling like dukes and duchesses. From food and drink down to dress code, you might even find the second in line to the throne knocking on your door asking for an invite.
Prepare for All Weathers
You don't want your party to be royally ruined before it's even started. In the UK, you can never be certain what the weather will do. By offering some coverage in case of rain, your summer BBQ can continue without interruption.
Regardless of rain or shine, you'll want to have your sun umbrella out to offer shade to those who would prefer it. Ideal for younger guests so they're protected from harmful rays, it also offers a great station for huddling under whilst a raincloud passes in the case of light summer showers.
Buying a gazebo is also a fantastic precaution. Not only does it make for a great focal point to the party, reminiscent of the gigantic food tents at all those garden parties at Buckingham Palace. It also provides some cover. Whether or not the rain shows up, costing between £25 and £175, gazebos are great for keeping the food table under cover and adding another level to your garden dynamic.
Worst case scenario, if bad weather persists, being prepared to migrate indoors can end up being the best way to save a party. To avoid stress, cater for this outcome in advance. Clear the room you want to move to of clutter and provide seating options. Ensure there is also table space so you can quickly dispatch the food inside. BBQ food tastes just as good indoors as it does outside.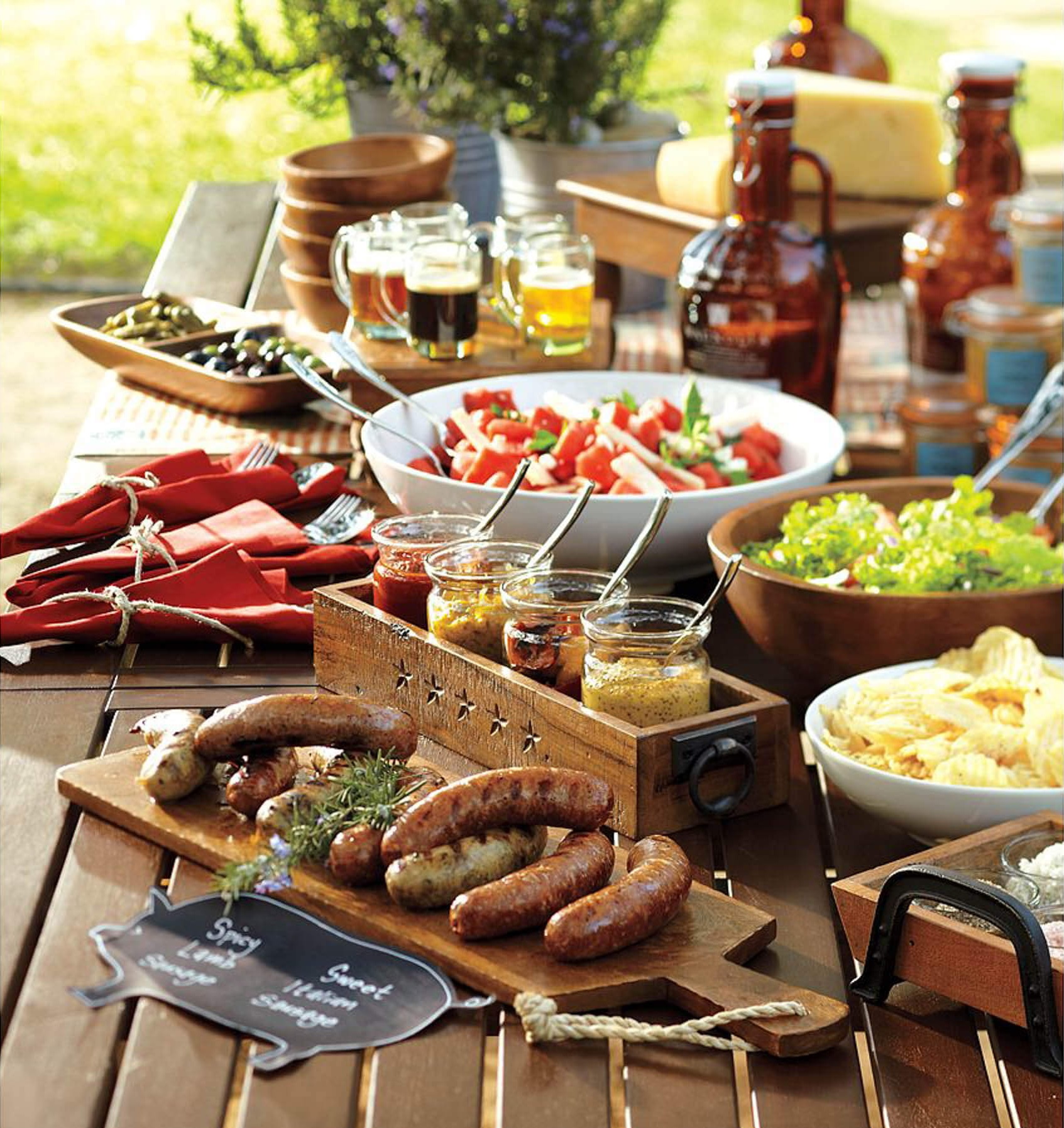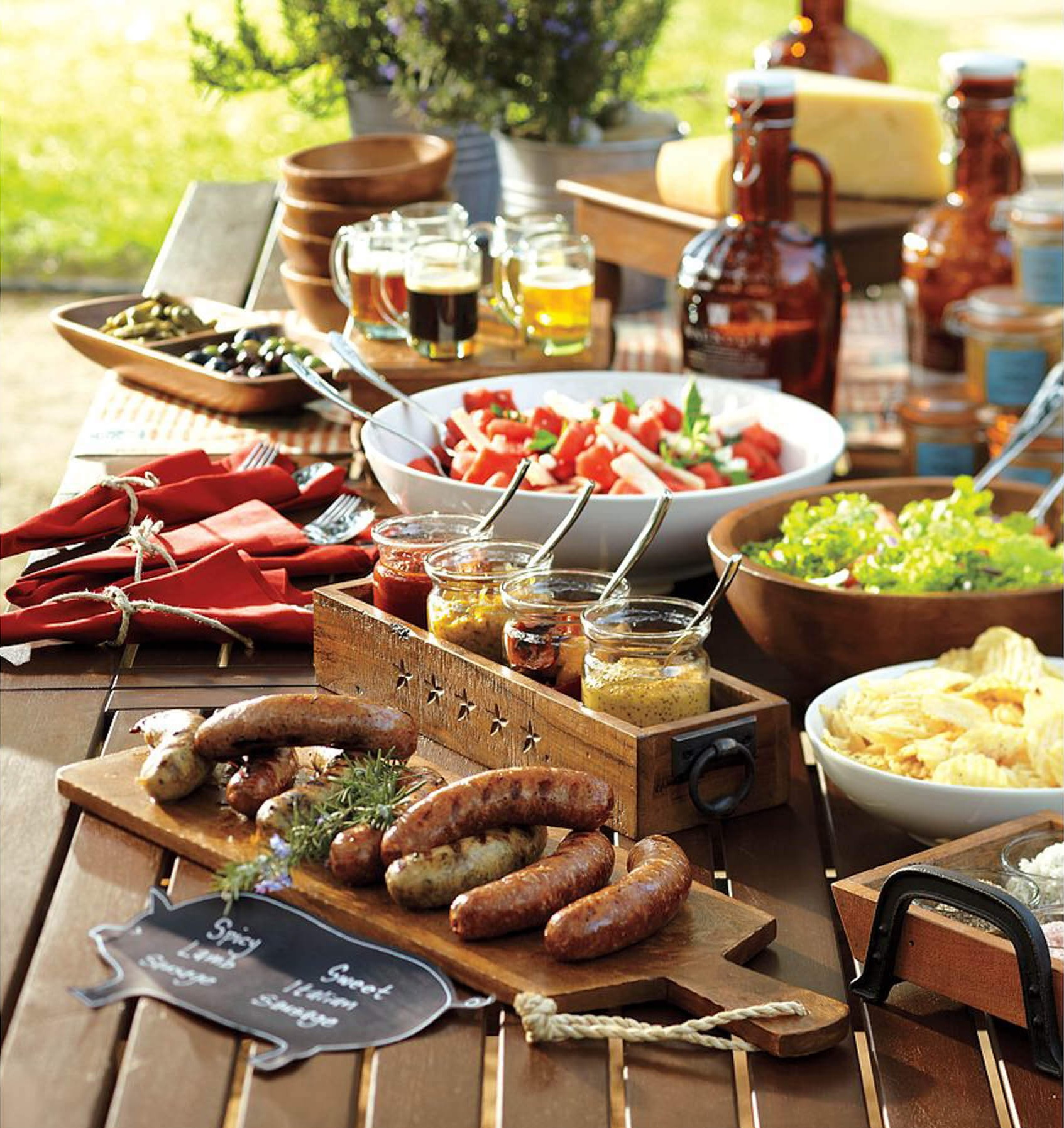 Stately Food & Drink
Of course, it's not a BBQ without sausages and burgers sizzling. That said, it's hard to imagine any of the royals getting their chops around a burger in a bun with brown sauce dribbling down their chin. Short of asking your guests to use a knife and fork and balance paper plates on knees, why not balance out traditional BBQ foods with a choice of appetisers with a bit more class?
Every good host likes to put on a colourful spread. Quiches, sloshes like potato salad and coleslaw, as well as canapes your guests can nibble on. These are great to snack on whilst waiting for the main event and limit the need for plates and cutlery, there and gone again in just a couple of bites.
Around this time of year you can expect to see fantastic bundle deals at food shops like Waitrose and Sainsbury's on party food. Check out websites like My Favourite Voucher Codes where you can look up the latest deals, and you could look to save 50% on your BBQ feast. There are also always great reductions on meat bought in bulk, including on fancy fish fillets.
Pimms is very much the expectation when it comes to the perfect summer BBQ. However, with the growing popularity of gin, it's always a good idea to have a variety of options. Gin cocktails are fabulous, upgrading from a simple G&T. Buy already flavoured gin concoctions like Gordon's pink gin with raspberries and strawberries, or Edinburgh Gin's rhubarb and ginger.
Prosecco with elderflower or Chambord, a raspberry liqueur, is also an excellent way to add a fruitier twist to your favourite alcoholic beverages. Cater to those not drinking and the younger crowd with sparkling presse flavours from Bottlegreen or Belvoir, so they can feel like one of the adults. Top up all drinks with fresh fruit to add that extra taste of summer.
Majestic Garden Decorations & Games
You can't have a royal bash and not pretty up the place. Whether you're going all out patriotic or simply taking inspiration from the decadence of a sophisticated garden party. Bunting is a great, easy way to add a bit of colour to your garden space, especially if you're not much of a green finger. Hang along the outside of your house or along the garden fence and your garden will look effortlessly party ready.
Outdoor lighting is also a must for garden parties, especially if you hope to party late into the evening. Fairy lights are a great decorative touch and you can find different styles that run off solar power. Charge throughout the day and light up your garden by night.
Candles, stored safely in lanterns are also great for creating a cosy atmosphere and providing decent light. Although great to look at, solar powered lights can prove dim. Go bigger and even bring out the firepit to offer some warmth as the temperature drops.
As well as eating, drinking and socialising, what would a party be without a couple of games? Give it that regal spin with croquet or quoits. Giant garden chess and Jenga sets are also bound to be a hit. Even if you and the rest of the adults don't end up, slightly tipsily, having a go, the kids will most certainly enjoy it and it'll keep them out of trouble.
And how to top off your fancy garden party this summer? Why not apply a strict dress code? Men must be suited and booted, and women should bring their Sunday best with hats or fascinators to finish. Regardless of how you decorate, with the right company and enough food and drink to go around, you're sure to host the most enviable summer BBQ. Even the Queen herself will wish she'd received an invite.