Last Updated on 14th June 2018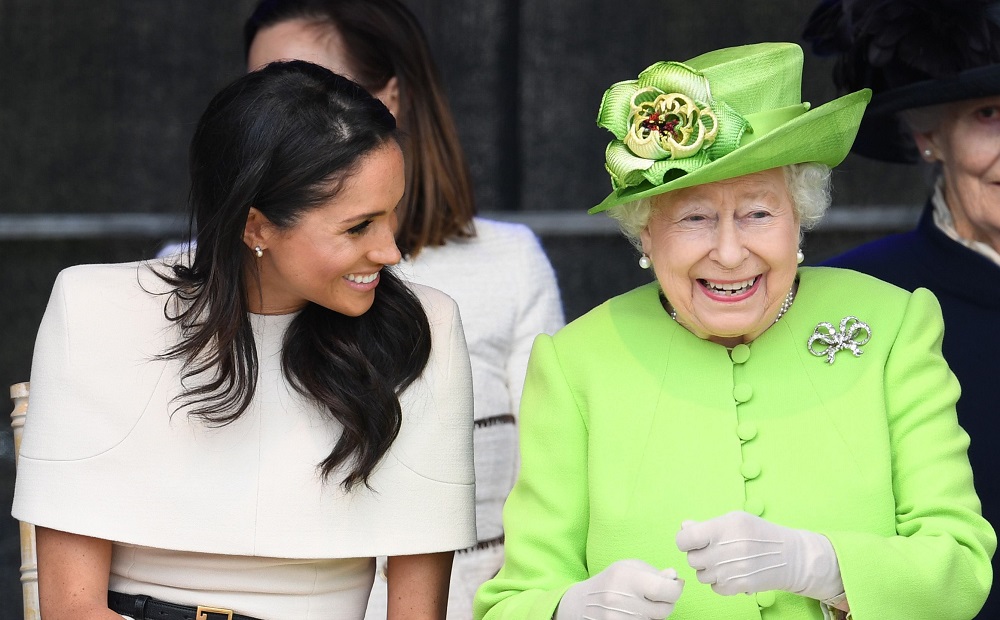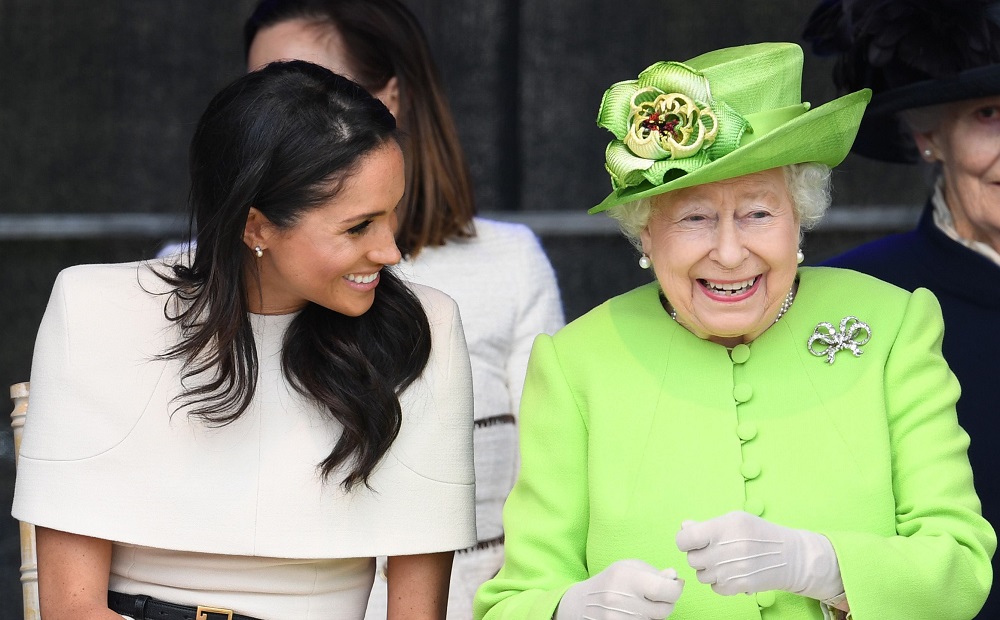 Considering Kate Middleton didn't embark on a solo tour with the Queen until she'd been married to Prince William for a year, there's no denying today which saw Meghan Markle's first official royal tour with the Queen, was an important milestone. And judging from the pictures it was a success too.
The day began at Runcorn Station after an overnight trip from London to Cheshire on the Royal Train and the Duchess of Sussex opted for a cream custom-made Givenchy dress with a caped shoulder teamed with a black Givenchy clutch bag, Sarah Flint heels and pearl earrings gifted to Meghan by the Queen.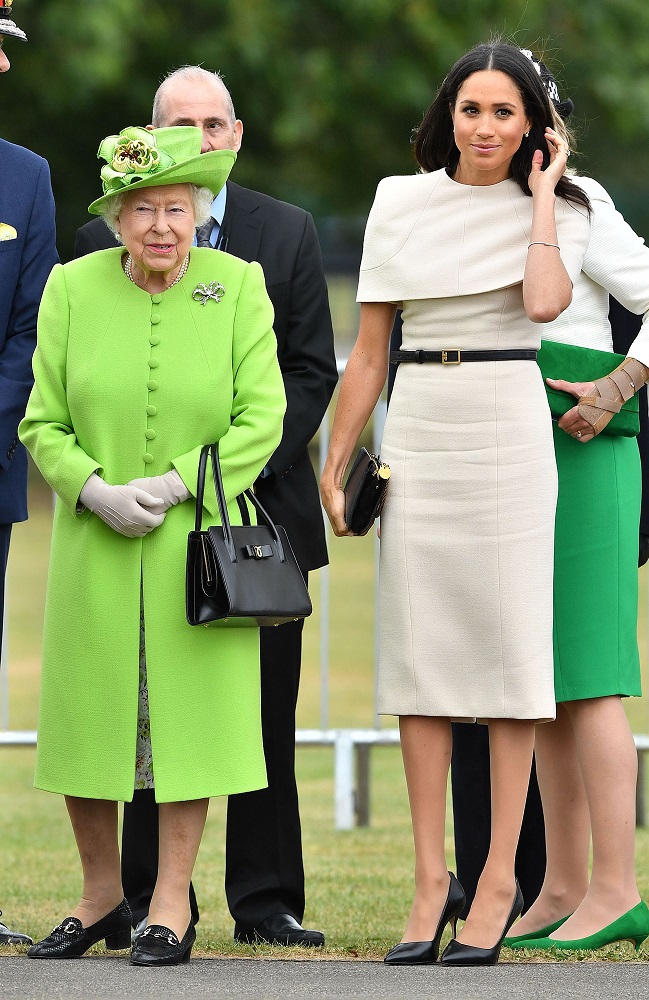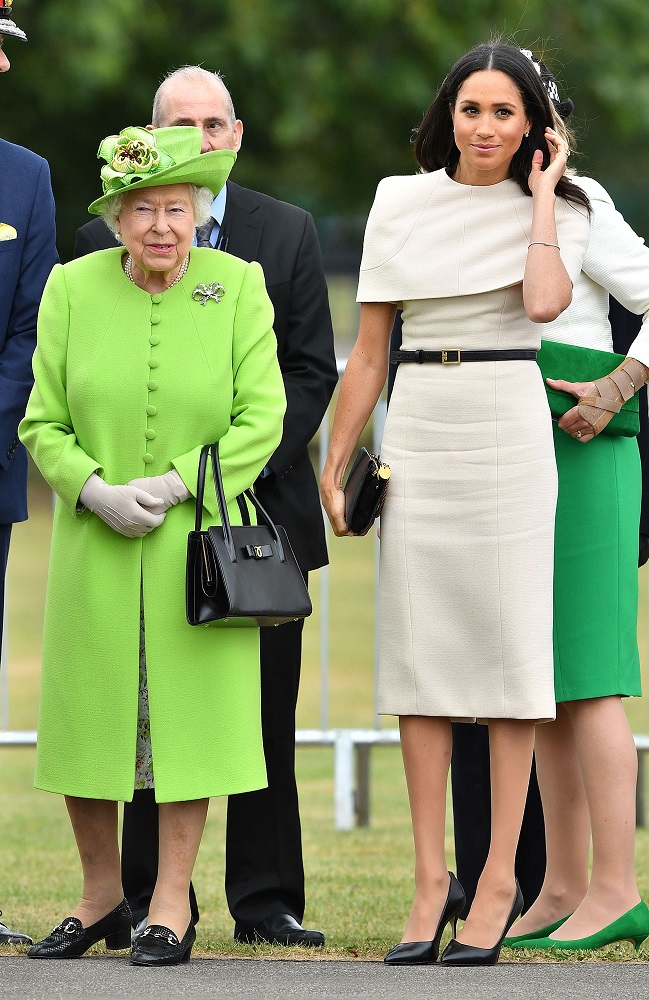 The tour consisted of three public engagements starting with the opening of the Mersey Gateway Bridge, followed by the opening of the Storyhouse Theater and ended with a lunch at the Chester Town Hall.