Last Updated on 7th June 2020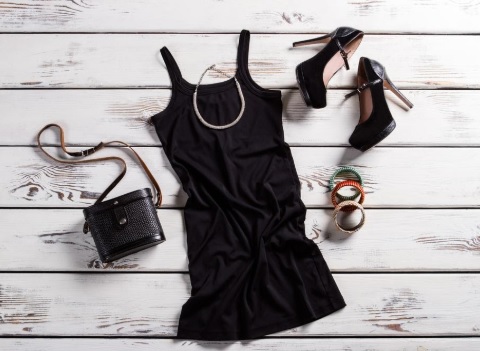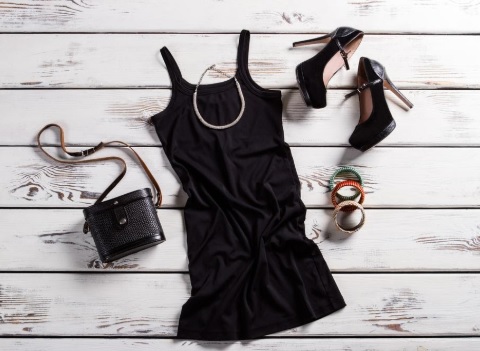 If you're looking for a good way to set the stage for a hot date on Valentine's Day, you've got to start with what you wear! And, with all the potential for romance, there are so many fun ways to take this year's V-Day look. Whether you go lacy, silky or classic red, there's an outfit for this holiday that totally suits you and your personal style of romance. We're here to help arm you with some of the best outfit ideas so you can head over to your fave fashion boutique and plan an evening you'll remember forever.
Lacy Black Dress and Strappy Heels—Ladies, meet the new LBD! The lacy black dress is a great go-to for date night, especially if you pick a version that's a little on the sexy side, like a curve-hugging mini dress or something with a lower cut neckline. Spaghetti straps are great, too, but wearing them bare is probably a no-go in the middle of winter, so go for long sleeves or layer up with a soft, silky kimono.
Silky Blouse with a Calf-Length Pleated Skirt—Is anyone else as obsessed with the long, pleated skirt trend as us? This flirty, feminine look is about as romantic as it gets, especially when you pair it with a top featuring some silk, lace or florals. The mid-calf skirt is perfect for showing off your statement heels, too. We say go for something with a sexy ankle strap with this kind of skirt!
Floral Mini Dress with Cute Booties—A short floral dress is just what you need to get yourself into a flirty state of mind this time of year. If romance is the goal, grab a frock that features classic floral icons, such as roses. Add a cute pair of heeled booties for a fun, romantic way to tie your look together. Don't get us wrong, we love the idea of wearing strappy heels or sandals with our sexiest V-Day ensembles, but in mid-February, that's probably not possible. 
V-Day Blouse with Flare Jeans—Feel like going all-out festive? Pick up a silky blouse featuring a fun Valentine's Day print, such as lips, roses or conversation hearts. Even something as subtle as pink polka dots can signal romance this time of year! Pair your themed top with some stylish flare jeans to give your style a big pop of charm and personality. Bell bottoms also look amazing with fun blazers and jackets, so don't be afraid to layer up with something statement-worthy.
Silky Black Cami with Skinny Jeans—Who says romantic has to mean all-out dressy? If you want to capture your contemporary sense of style, pair a silky black cami with some black or dark blue wash skinny jeans. The cami-jean combo is the perfect foundation for building up a ton of different looks. From here, you can throw on a chic jacket, some statement necklaces, a red blazer—whatever gives your look that distinct Valentine's Day inspired flair you're looking for. 
Curve–Hugging Leopard Print Dress—The leopard print dress is almost as much of a staple as the little black dress, we think! This funky print shows your wild side but is extremely easy to coordinate with shoes, jewelry and accessories. It also has a supremely sexy yet romantic feel that makes it look right at home during a hot Valentine's Day date night. Plus, leopard looks amazing in many different styles and silhouettes, whether you go painted-on bodycon or loose and flowy. 
Silky Pajama Day Dress—Wearing pajama-inspired fashions (during the day, that is) has been a thing for the past couple of years, and, whether you love it or hate it, February 14 is this trend's time to shine. Soft, satiny kimonos, button-up tops and wrap dresses are the sexy, jammy-inspired pieces we've been eyeing for this year's Valentine's Day outfits. We'd recommend swapping the slippers for something a bit dressier, like some pouf-topped ankle strap heels, perhaps?
Flirty Tulle Skirt with a Cropped Blouse—We just love tulle skirts, but we realize they're not everyone's cup of tea, especially when they're high on the poufy scale. To capture the whimsy and romance of tulle, pick a longer, softer style and then pair it with a dressy, cropped blouse (lace is always a great idea). This twirl-worthy ensemble feels oh so feminine and endlessly romantic.
Long-Sleeved Jumpsuit in Berry Red or Soft Pink—You know that perfect jumpsuit you've been eyeing forever? Now's the time to pull the trigger! The right short- or long-sleeved jumpsuit is a surprisingly versatile wardrobe basic, allowing you to create a ton of different looks with a single piece of clothing. Pink and red jumpsuits are actually more adaptable throughout the year than they seem, too. Not only can you wear yours on Valentine's Day, you can also rock it during the holidays or to any girls' night out, shower or brunch.
A Side–Slit Dress with Statement Shoes—The slide-slit dress is one option you're going to want to add to your collection of boutique dresses ASAP. This classically sexy number showcases a whole lot of leg and creates the perfect scenario for highlighting some amazing shoes. Whether you go for some bold, high-heeled boots or some classic high heels doesn't matter. As long as your kicks are head-turners, you've done the side-slit dress right.
Flirty, Feminine and Fabulous
If your goal is to create an outfit that's head-to-toe romantic, focus on choosing items that are classically flirty and feminine. Anything with silk, tulle, florals and high heels will help you achieve your vision. Just make sure to give it your own personal spin to ensure that it's entirely true to you and your own style of romance!