Picture yourself in Rome, eating a delicious slice of pizza from a real Italian pizzeria with the sun beaming down and a gentle breeze on your face… only to then have the moment ruined by a crowd of noisy tourists rushing by, honking cars, and a couple next to you having a dramatic argument.
This probably isn't what you had in mind when you booked your trip to Italy, but it's, unfortunately, a part of the experience if you're visiting any major city, especially Italian cities such as Rome, Milan, Venice and Florence.
Do you still want an Italian summer but without the big crowds and loud tourist spots? Our tip is to stay from away from the big cities and to explore the more 'under the radar' places in Italy.
We compiled a list of some of the best quiet places to visit in italy where you can have an authentic experience but with the much-needed peace and quiet you want on your vacation.
Start planning your trip to Italy—find out which is the best way to get there either by train, bus or flight—and try to travel to a quieter Italian destination during November to April, during the quieter seasons.
You can also start learning basic Italian words and phrases for your upcoming trip to Italy.
Best Quiet Places to Visit In Italy
Lake Como
Things don't get much more picturesque than at Lake Como. Located a stone's throw away from Milan, Lake Como's crystal blue waters, beautiful green scenery, cute villas, and fashionable citizens is why everyone is flocking to this Italian destination.
Although it is not quite 'undiscovered Italy', especially now that George Clooney and other A-list celebs have been spotted hanging out here, Lake Como is still a must-see location during the warmer months.
Find a nice spot for a picnic and simply bask in the gorgeous surroundings, or take a dip in the lake itself. Who knows, maybe you'll meet George and his friends!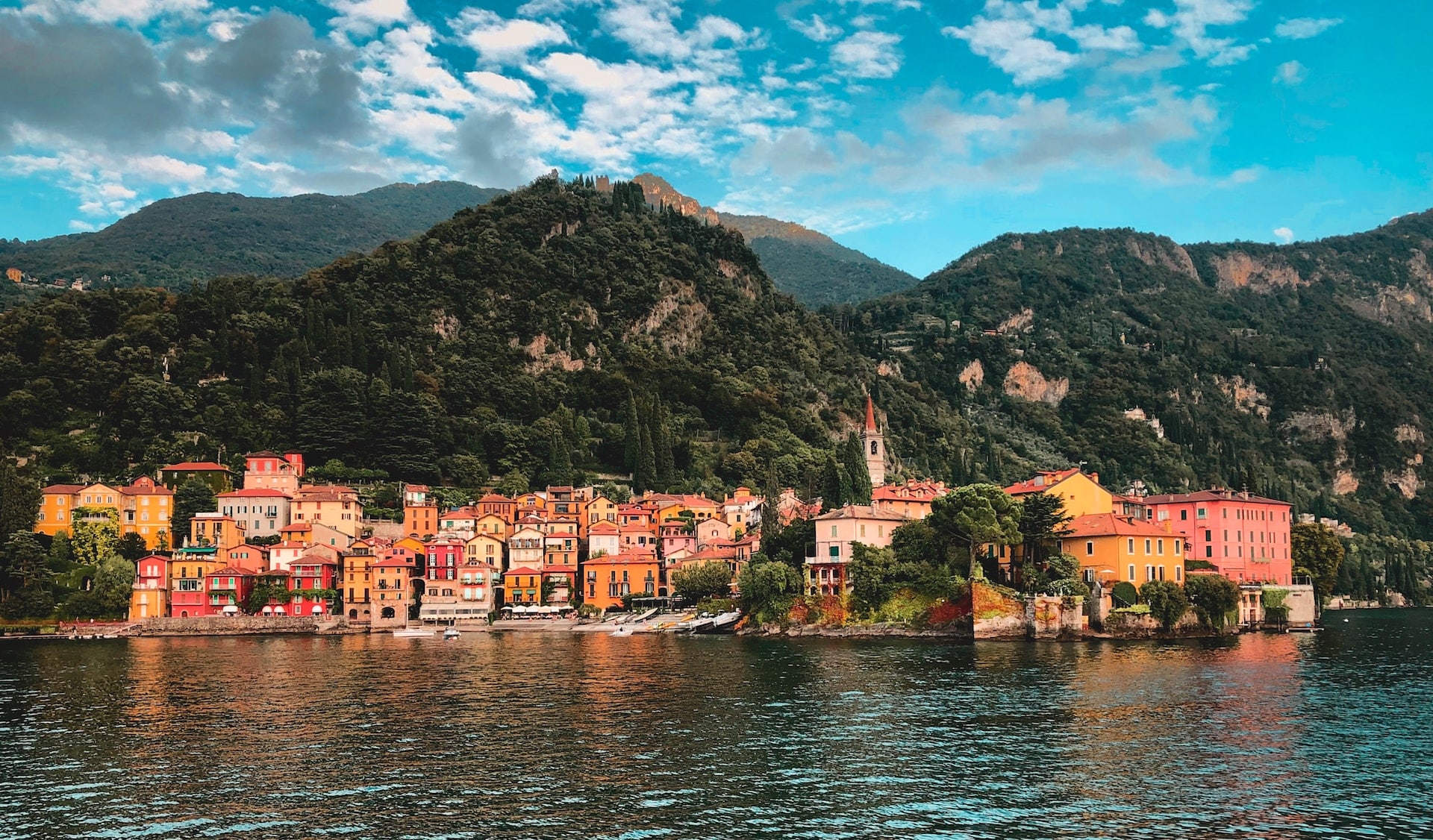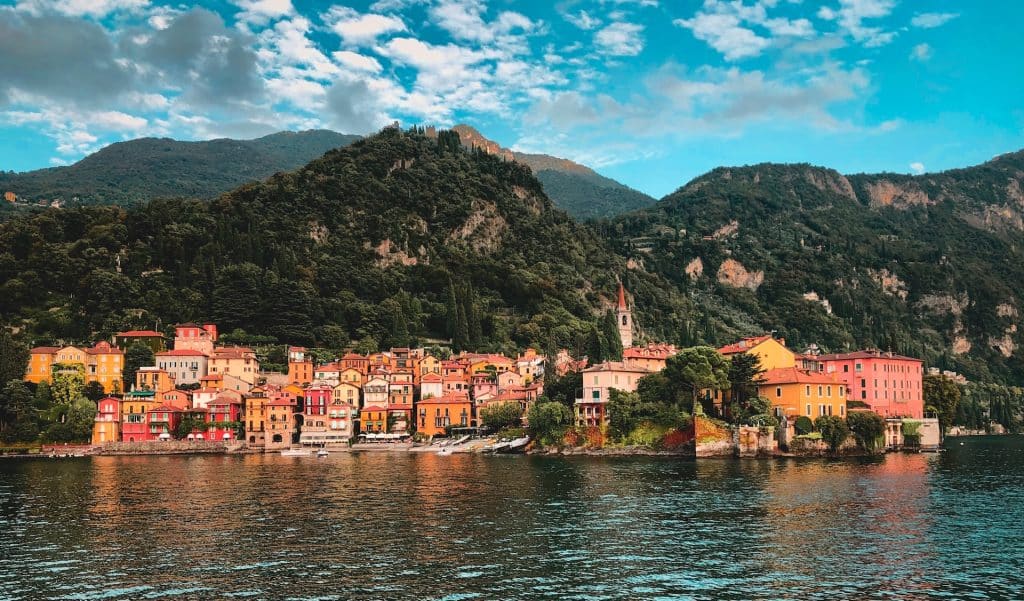 Cinque Terre
Located on Italy's coastline, not too far from Genoa, is Cinque Terre. The name translates to "Five Lands" and describes the five small yet striking villages that comprise it: Riomaggiore, Manarola, Corniglia, Vernazza, and Monterosso.
A UNESCO World Heritage site, Cinque Terre looks like something out of a fairy tale with cute and colorful houses overhanging jagged cliffs.
This is one of the best areas of Italy for getting lost in on purpose, as the winding, medieval streets will draw you in and the hours fly by as you jump from quaint shops to classy seafood restaurants to old-fashioned cafes.
Hiking trails are plentiful here and you'll find many Instagram moments scattered throughout the area.
The most famous trail is the Sentiero Azzurro, or Blue Path, which runs for around 12 kilometres and takes you through all five villages.
Each village has its own unique character and attractions. Monterosso al Mare is the largest and most touristy of the five, with a long sandy beach and plenty of restaurants and shops. Vernazza is a picturesque fishing village with a small harbour and a castle perched on a hilltop.
Corniglia is the only village not directly on the coast, but it offers stunning views of the sea from its clifftop location. Manarola is known for its colourful houses and its famous hiking trail, the Via dell'Amore. Riomaggiore is the southernmost village and has a charming harbour and a rocky beach.
To get to Cinque Terre, you can take a train from Genoa or Pisa. Once you arrive, the best way to explore the villages is on foot or by boat. Cars are not allowed in the villages, so it's a peaceful and relaxing place to wander around.
Sardinia
Although not quite an off-the-beaten-path destination, Sardinia is a quieter holiday destination in Italy.
You might have to share it with a few other tourists, but unless you've got yourself a private island, Sardinia is the next best thing.
Italy is spoilt for choice when it comes to glamorous islands, but it's hard to beat Sardinia for its nature, beaches, watersports, fascinating historical sights, and some of the best hiking spots in the country.
The island's capital, Cagliari, is probably the best place to try out first, but Sardinia is chock-full of quieter areas.
If you want to stick to Cagliari, check out the Bastione for a great view of the city and accompanying bay, plus an epic sunset if you time it right.
Etruscan Coast
If you're a lover of valleys, villages, lakes, mountains, and not to mention olive oil and wine, then you're going to enjoy the Etruscan Coast in Tuscany.
This is a great retreat from busy crowds and city life and is also spectacularly colorful in autumn.
There are also the beaches and ocean views to lap up, in between all the wineries to check out and gelato and pizza to try.
While it's not exactly the best place to go if you're on a diet, there are still plenty of biking and walking trails where you can work off the food!
Majella National Park
If you really want to feel isolated from the rest of Italy and even the world, then wander around the Majella National Park and experience obe of italy's hidden gems.
This is one of the best unknown places in Italy—with camping areas, animal watching, and walking trails which are dotted throughout the park.
When winter rolls around it's a fantastic ski spot, too. A perfect destination to get away from it all at any time of the year, Majella will make you fall in love with nature and help you relax and unwind—without any screaming tourists.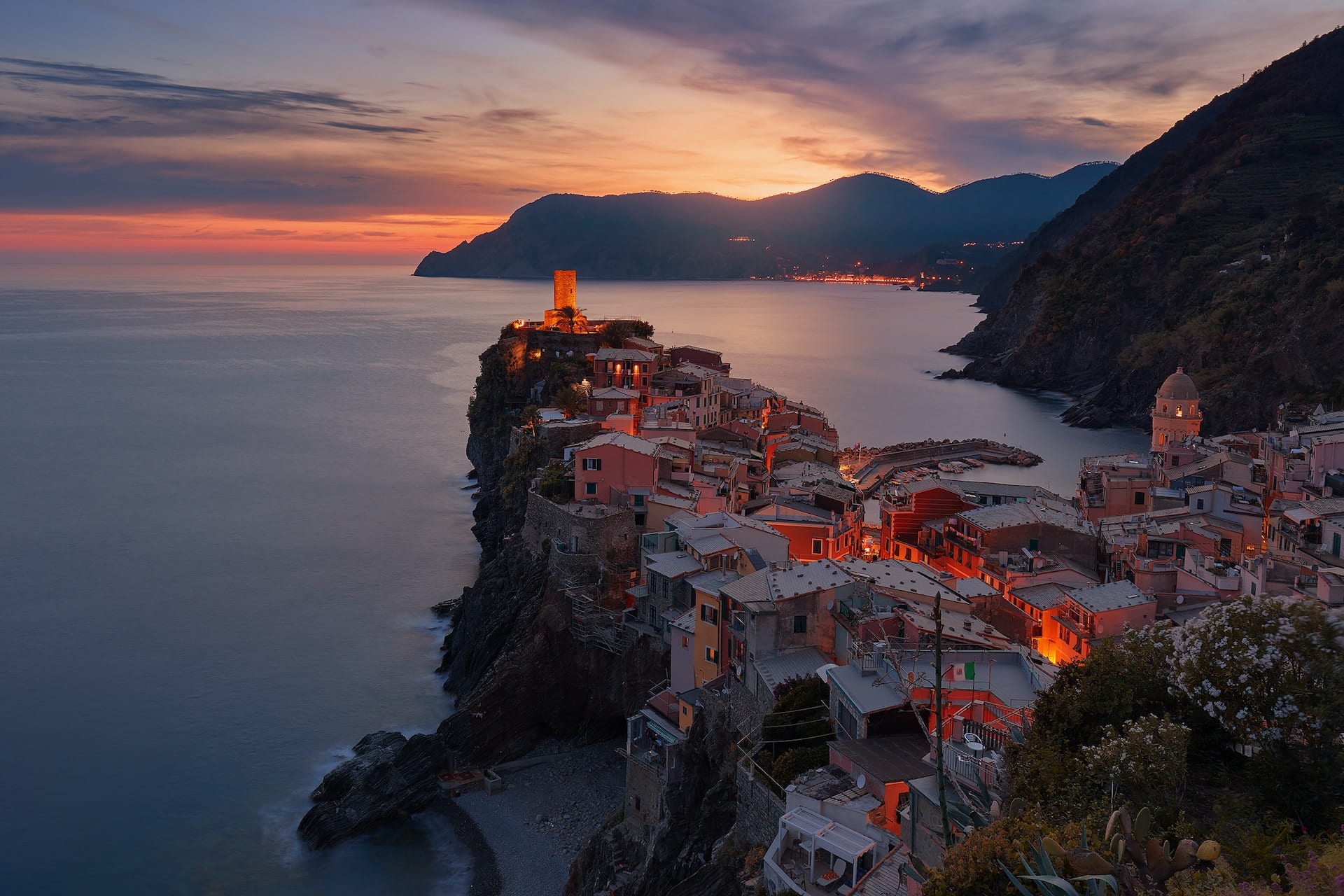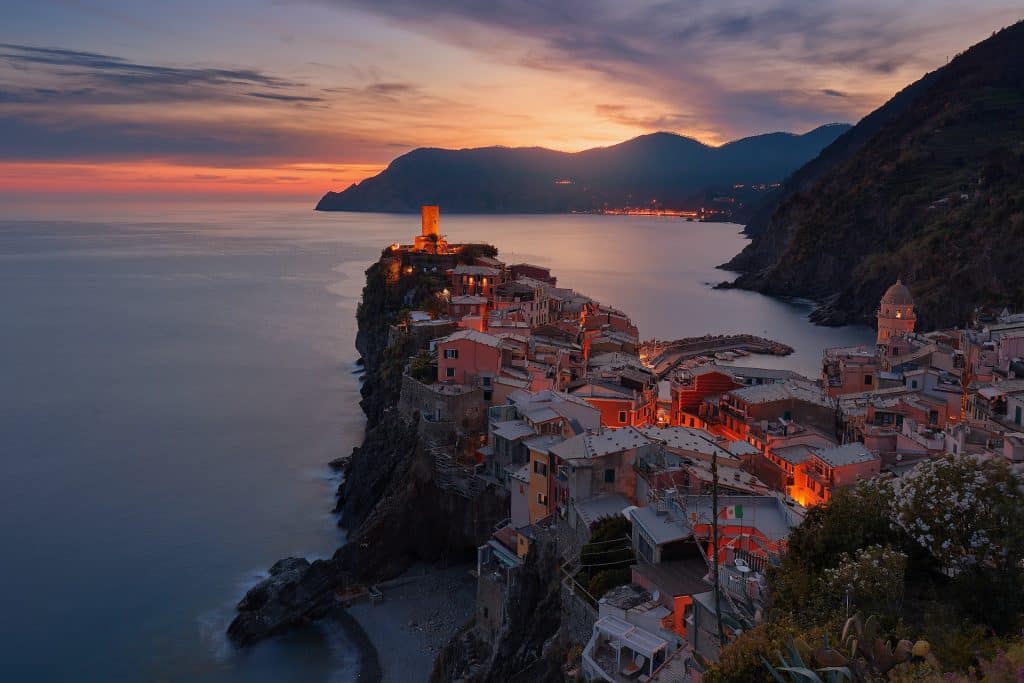 San Fruttuoso on the Italian Riviera
This idyllic hamlet, accessible only by boat or a scenic hiking trail, offers visitors a unique and authentic Italian experience away from the bustling tourist hotspots.
Upon arrival, you'll be captivated by the crystal-clear waters of the cove, surrounded by lush green hills and dotted with charming pastel-colored houses.
One of San Fruttuoso's key attractions is the centuries-old San Fruttuoso Abbey, a stunning architectural masterpiece that boasts a fascinating history.
For those yearning for some sun and sand, San Fruttuoso's pebbly beach provides the perfect spot to soak up the Mediterranean sun.
Snorkel in the pristine waters teeming with marine life, or rent a kayak to explore the secluded coves and rocky inlets that line the picturesque coastline.
Adventurous souls can embark on a rewarding hike along the well-marked trails connecting San Fruttuoso to nearby picturesque towns such as Camogli and Portofino.
These trails offer panoramic views of the Ligurian Sea and the chance to discover lush forests, fragrant olive groves, and vibrant vineyards along the way.
Complete your San Fruttuoso experience by indulging in the village's culinary offerings. Taste exquisite Ligurian dishes, like fresh seafood pasta and trofie al pesto, at the family-run trattorias overlooking the tranquil bay.
Take in the serenity of this enchanting oasis, and cherish the memories you've created in one of Italy's most beautiful and peaceful destinations.
Elba Island
As one of the most secluded Mediterranean islands on the Italian coast, Elba Island provides its visitors with a perfect blend of unspoiled natural beauty, pristine turquoise waters, and a rich cultural history.
Despite being lesser-known on the tourist circuit, Elba Island boasts magnificent landscapes that truly make it a paradise on Earth.
Its lush greenery, picturesque coastlines, and charming villages will captivate even the most experienced traveler, offering abundant opportunities to unwind amidst breathtaking surroundings.
Explore the island's unique heritage, and indulge in adrenaline-pumping adventures such as hiking, swimming, and diving.
A visit to Elba Island would be incomplete without tasting the delectable local cuisine, which predominantly features freshly caught fish and mouthwatering seafood dishes.
Some must-do highlights of Elba Island include exploring the ancient Villa dei Mulini, which offers awe-inspiring panoramic views of the Gulf of Portoferraio, joining a scenic boat tour around the island whilst savoring local aperitifs, and hiking up to the Capanne Mount for sublime snapshots of the idyllic landscape awaiting you below.
A perfect getaway choice for those yearning for an authentic and tranquil Italian experience, Elba Island's untouched splendor and allure will provide you with memories to cherish for a lifetime.
For somewhere to stay on the island, consider the picturesque Tenuta Santa Caterina, which will make your relaxing stay at this hidden paradise even more memorable.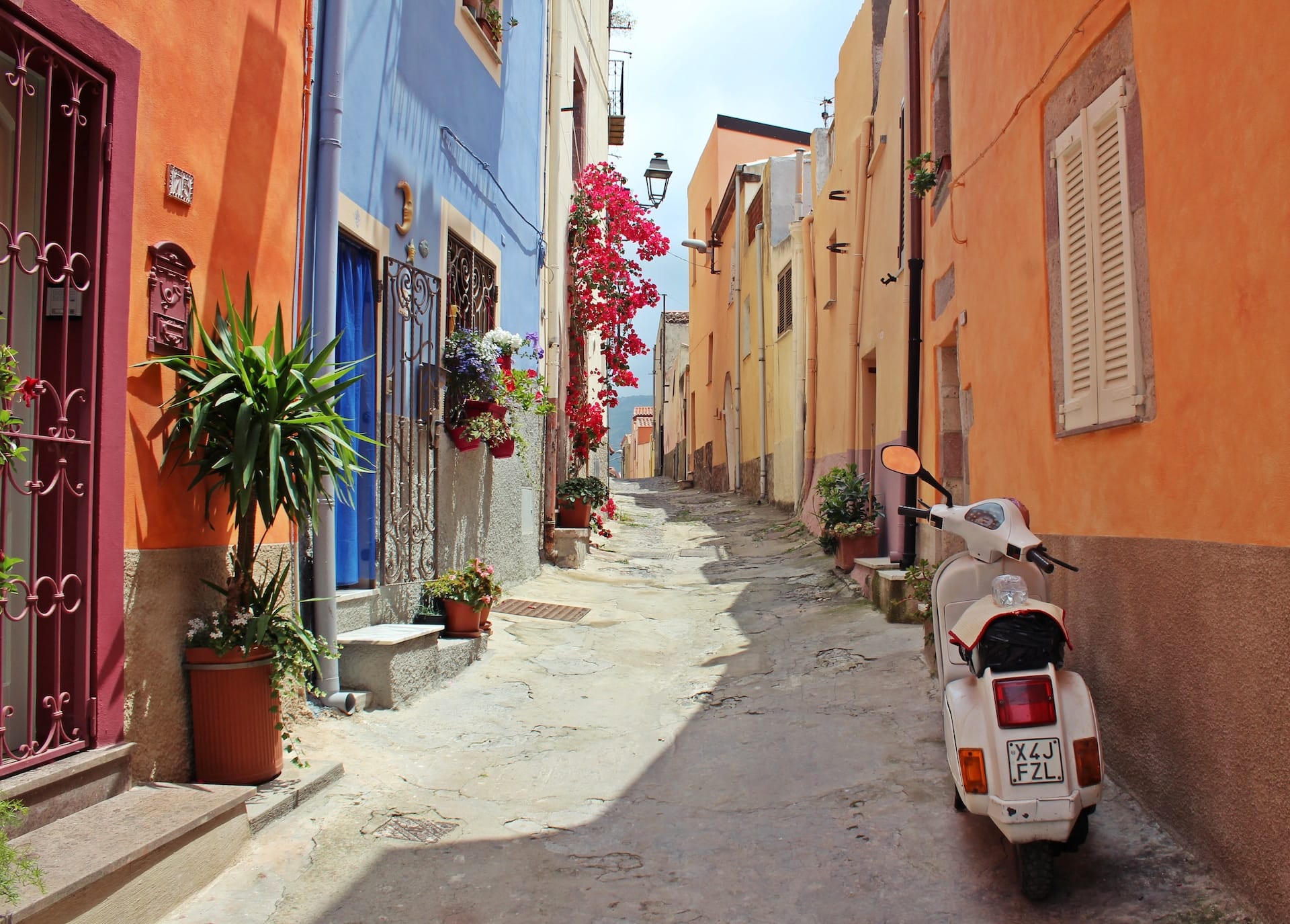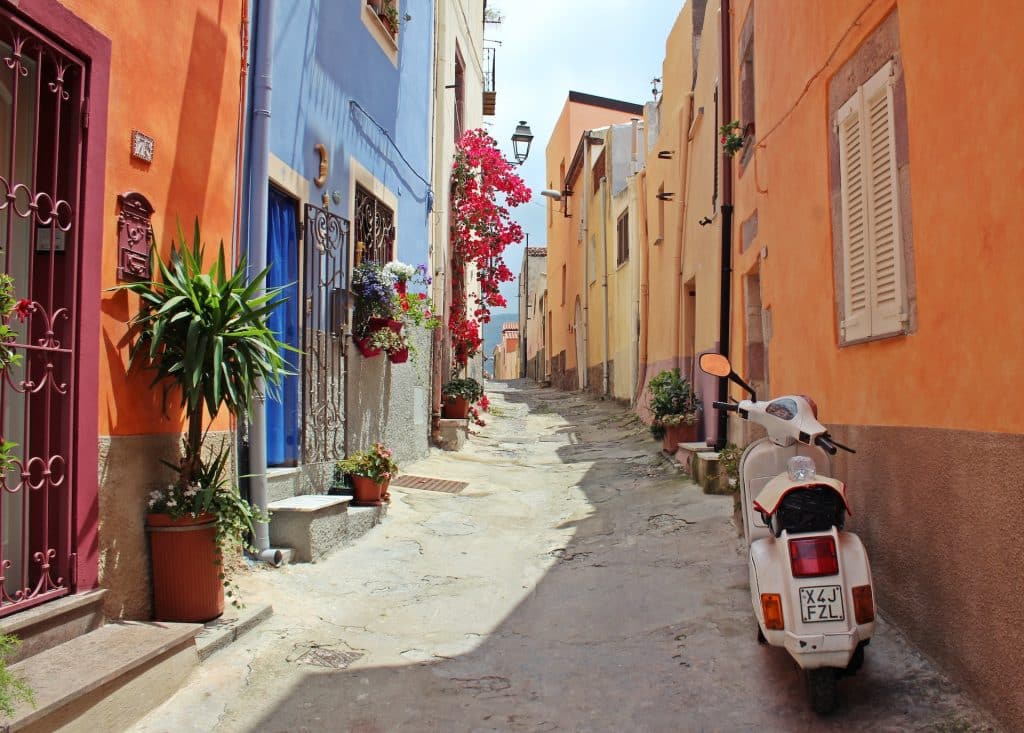 Gallipoli
Although slightly off the beaten tourist path, Gallipoli is a captivating destination that deserves a spot on your Italian itinerary.
The town is divided into two distinct parts—the modern town and the old town (centro storico). The centro storico of Gallipoli is connected to the mainland via a 17th-century bridge.
Strolling through the maze-like cobbled streets, visitors can explore enchanting historical sites, such as the Baroque-style Gallipoli Cathedral, the 13th-century Angevin-Aragonese Castle, and the Church of Santa Maria della Purità to experience the town's rich architectural legacy.
Not only will history enthusiasts adore Gallipoli, but fans of natural beauty will be captivated by its stunning coastline.
The town boasts some of Puglia's most beautiful beaches, such as the Punta della Suina and Baia Verde, which offer crystalline turquoise waters and powdery golden sand, perfect for a relaxing day by the sea.
Gallipoli is also a haven for food lovers, with an abundance of mouth-watering seafood restaurants serving delectable local dishes.
The town is particularly famous for its red prawns, which are often used in regional delicacies, such as pasta alla Gallipolina.
Capo Vaticano Calabria
Characterized by its pristine white sand and mesmerizing crystal-clear turquoise waters, this hidden gem is absolutely stunning.
The rugged cliffs and lush greenery that surround the beach further enhance its breathtaking beauty, making Capo Vaticano an idyllic paradise for both nature enthusiasts and beach lovers alike.
Capo Vaticano area is relatively unexplored by mass tourism, ensuring the beach maintains its tranquil atmosphere for those seeking a peaceful getaway.
In addition to its impressive aesthetic, Capo Vaticano provides an array of water-based activities for outdoor enthusiasts.
For instance, the calm and transparent waters are perfect for snorkeling and scuba diving, allowing visitors to observe the diverse marine life that inhabits this vibrant underwater ecosystem.
Similarly, the beach's gentle waves make it an enjoyable spot for paddleboarding, kayaking, and even recreational fishing.
Despite its remote location, Capo Vaticano can be accessed by car or public transport from nearby towns such as Tropea, which is also well worth a visit for its charming historic center and breathtaking views.
The Garden of Oranges
Officially known as the Savello Park, this beautiful green sanctuary is affectionately nicknamed due to the abundance of orange trees within the garden.
Designed in 1932, The Garden of Oranges covers an area of approximately 7,800 square meters, offering visitors ample space to relax, unwind, and escape from the bustling city life.
With its stunning landscapes, tall shade-giving trees, and fragrant citrus groves, the garden captures the essence of Italian horticulture and provides a serene backdrop for leisurely strolls and picnics.
Not only does The Garden of Oranges offer peaceful paths and stunning greenery, but it also gives you the chance to witness awe-inspiring views of Rome from high up.
The garden overlooks the Tiber River, offering a unique and picturesque perspective of Trastevere and St. Peter's Basilica.
This vantage point is particularly captivating during sunset, when the golden light illuminates Rome's iconic skyline, making it an ideal spot for photography enthusiasts.
The Garden of Oranges can be easily reached via a short walk from the Circo Massimo metro station, making it an accessible destination for those exploring the city.
Upon reaching the garden, you'll be welcomed by a serene ambiance, only occasionally interrupted by the delightful chatter of the locals and chirping of the birds.
The Baths of Caracalla
Constructed during the reign of Emperor Caracalla in the 3rd century AD, these ancient thermal baths were once the epitome of Roman architectural and engineering prowess.
As you wander through the expansive complex, take in the awe-inspiring remnants of mosaic floors, towering brick walls, and archways that once housed various pools, saunas, and exercise areas.
Although much of the original structure has weathered away over centuries, the sheer magnitude of the remaining ruins gives visitors an insight into the grandeur and opulence of the Baths of Caracalla during its heyday.
Visitors to this remarkable site can experience a sense of tranquility as they stroll through the shaded walkways and explore the quiet corners of the baths.
As well as enjoying the peaceful atmosphere, history enthusiasts and art lovers alike will delight in discovering the numerous sculptures and artistic details that once adorned the complex.
One particular point of interest is the Mithraeum, a sanctuary dedicated to the god Mithras, located beneath the main building of the baths.
This subterranean gem offers a change of pace from the open-air remnants above, and transports visitors even deeper into the mysterious world of ancient Roman religion and mythology.
Capri and Ischia
Known for its natural beauty and luxury lifestyle., Capri is a small island that's home to the famous Blue Grotto, a sea cave that glows with an ethereal blue light.
The island also has several other caves and grottos that are worth exploring.
Capri is also famed for its high-end shopping, fine dining, and luxury accommodations.
Stroll through the charming streets and browse designer boutiques or dine in one of the island's Michelin-starred restaurants.
Ischia, on the other hand, is a larger island with a more laid-back atmosphere., and its thermal hot springs, have been drawing visitors for centuries due to their unique healing properties and serene atmosphere.
One of the most famous thermal parks on the island is Poseidon Thermal Gardens, located on the beautiful Citara Bay.
Ischia also has several beaches where you can relax and soak up the sun. Maronti Beach is one of the most popular beaches on the island.
It's got gorgeous crystal-clear waters and stunning views of the surrounding cliffs.
Whether you choose to visit Capri or Ischia, both of these islands offer a peaceful escape.
You can immerse yourself in nature, indulge in luxury, or simply relax and unwind on the beach.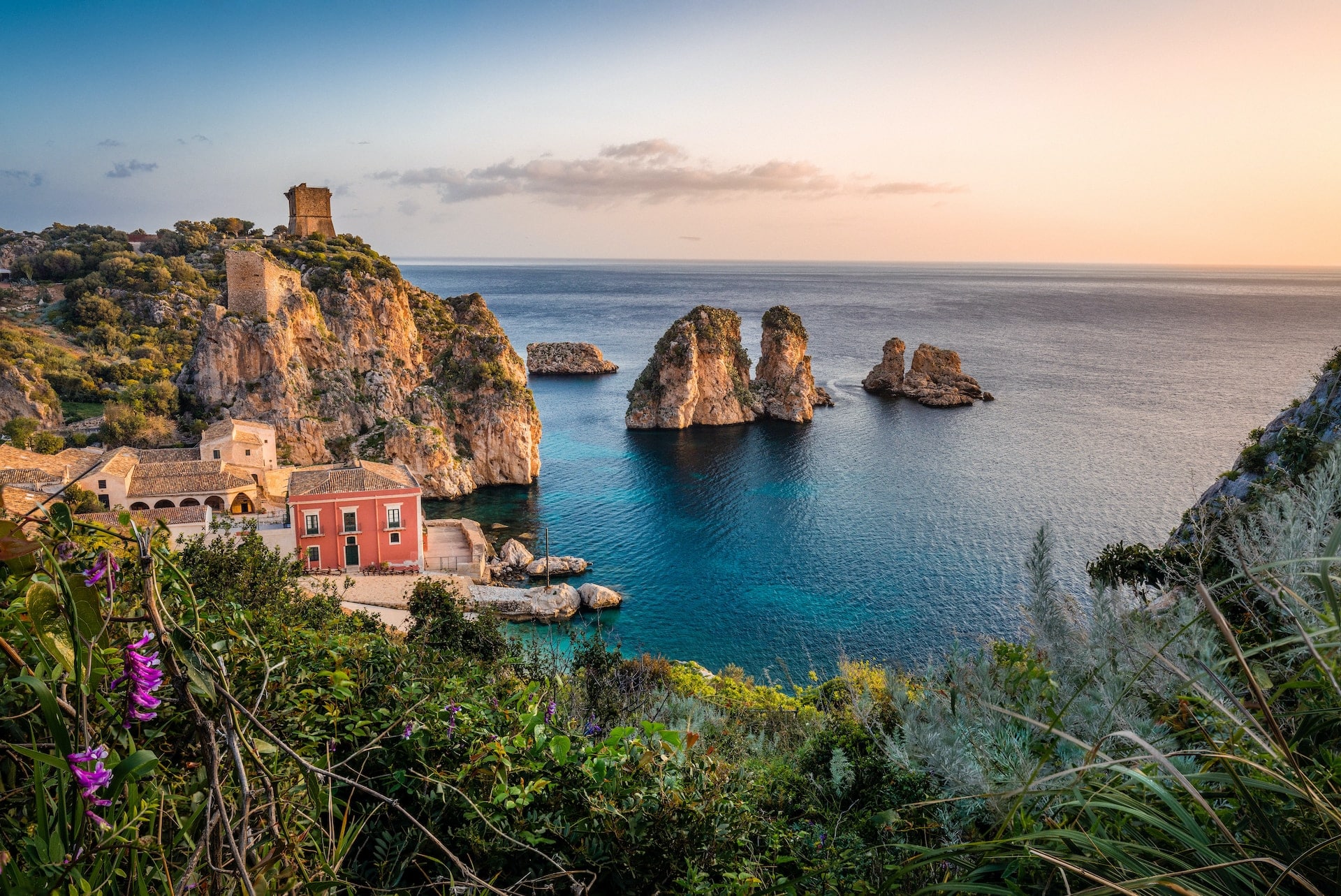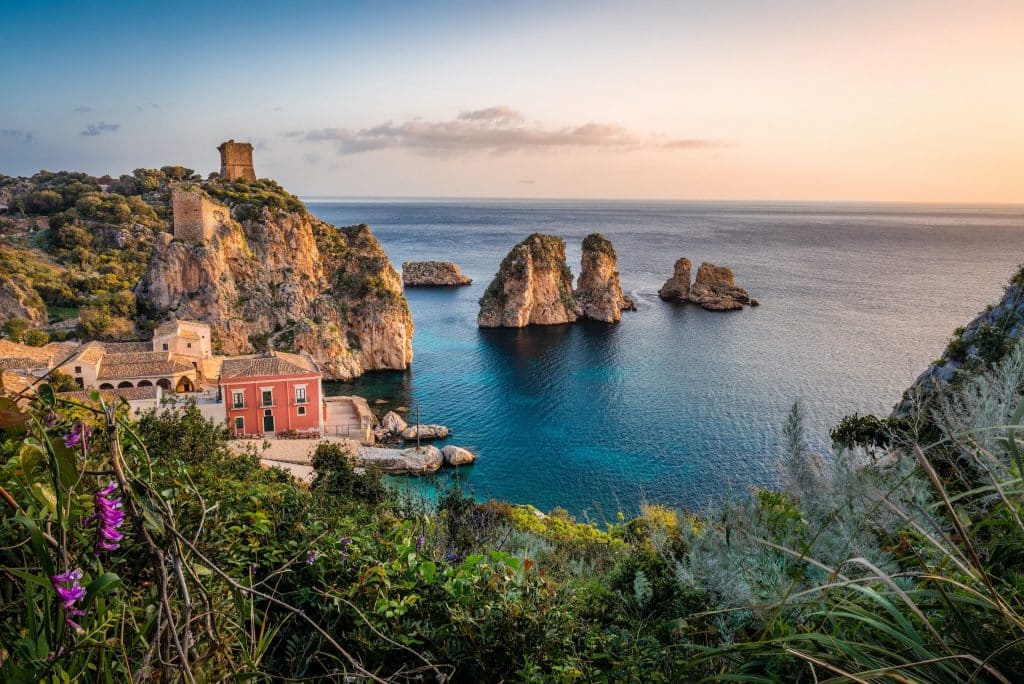 Sicily
Sicily is a stunning destination that is often overlooked by tourists. However, if you're looking for a quiet and peaceful place to visit, Sicily is definitely worth considering.
The island is rich in history, culture, and natural beauty, making it an ideal destination for those who want to explore and relax.
One of the best things about Sicily is its natural beauty. The island is home to stunning beaches, crystal-clear waters, and beautiful landscapes.
If you're a nature lover, you'll definitely want to visit places like the Vendicari Nature Reserve, the Zingaro Nature Reserve, and the Etna Regional Park. These places offer breathtaking views and a chance to experience the island's natural beauty up close.
Sicily is also rich in history and culture. Some of the must-visit historical sites in Sicily include the Valley of the Temples, the Roman Villa del Casale, and the Cathedral of Monreale.
If want somewhere quiet and peaceful place to stay in Sicily, there are plenty of options to choose from.
There are charming bed and breakfasts in the island's small towns, or you can rent a villa or apartment in the countryside.
Lazio and Umbria
For a quieter side of Italy, Lazio and Umbria are two regions that should be on your list. These regions are known for their picturesque hilltop towns, beautiful countryside, and delicious cuisine.
Assisi is a charming town in Umbria that is famous for being the birthplace of St. Francis of Assisi. The town is home to many beautiful churches and basilicas, including the Basilica of San Francesco, which is a UNESCO World Heritage site.
You can also visit the Eremo delle Carceri, a peaceful hermitage located in the woods outside the town.
Assisi is also a great place for walking trails. Assisi-Spoleto trail is a pretty popular trail, which takes you through the Umbrian countryside and past many medieval towns and villages.
Bastione is a small town in Lazio that is known for its stunning views of Lake Bolsena, and is home to the Castello Monaldeschi, a medieval castle that has been well-preserved.
For a lovely day out, walk along the lakefront and enjoy the views from the promenade of the water and the surrounding hills.
Basilicata
Basilicata is not as well-known as some of the more popular Italian destinations, but it has a lot to offer.
One of the highlights of Basilicata is the city of Matera, which is a UNESCO World Heritage Site.
Matera is famous for its Sassi, which are cave dwellings that have been carved into the rock. These dwellings were inhabited for thousands of years, and they have been beautifully preserved.
Today, you can visit the Sassi and explore the narrow streets and alleys that wind through the rock.
One of the most impressive sights in Matera is the cave churches. These churches were carved into the rock by the early Christians who lived in the Sassi.
If you're interested in history, Matera has plenty to offer. There's several museums in the city, and the National Museum of Medieval and Modern Art of Basilicata is worth a visit.
This museum is located in the Palazzo Lanfranchi, which is a beautiful building that dates back to the 17th century.
Calabria
Calabria is in the southernmost region of Italy and often gets missed by tourists.
It's the perfect destination for those who want to explore the less-travelled areas of Italy.
Posessing some the most beautiful beaches with crystal-clear waters in Italy, Calabria is also known for its rugged coastline, stunning mountains, and ancient ruins.
Bosa is a hidden gem in Calabria that is worth a visit. It is a small town that is located on the west coast of Calabria.
Bosa is known for its beautiful beaches and crystal-clear waters.
The town is also home to a castle that dates back to the 15th century.
Situated on top of a hill it offers stunning views of the town and the sea. You can also visit the Bosa Cathedral, which is a beautiful example of Baroque architecture.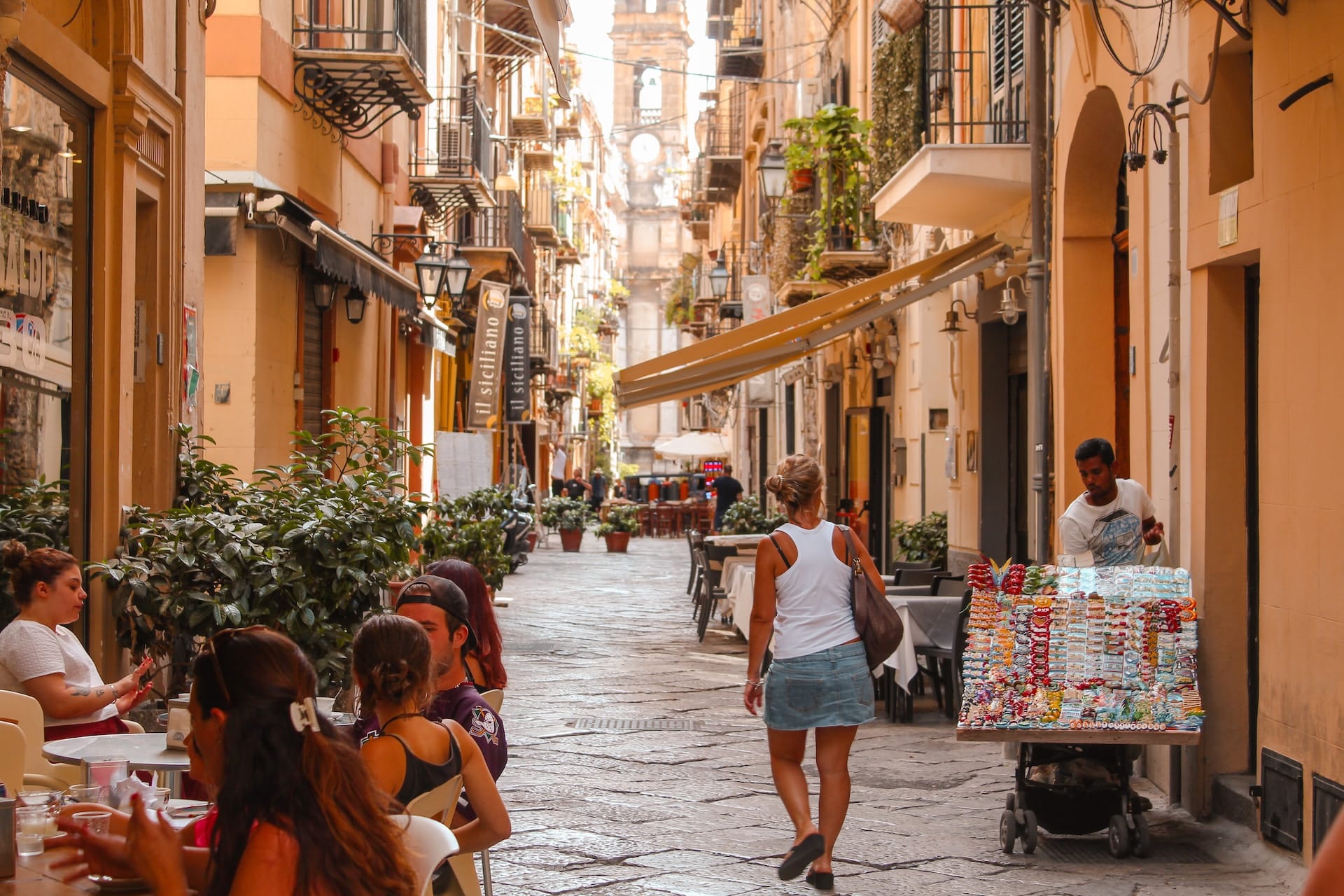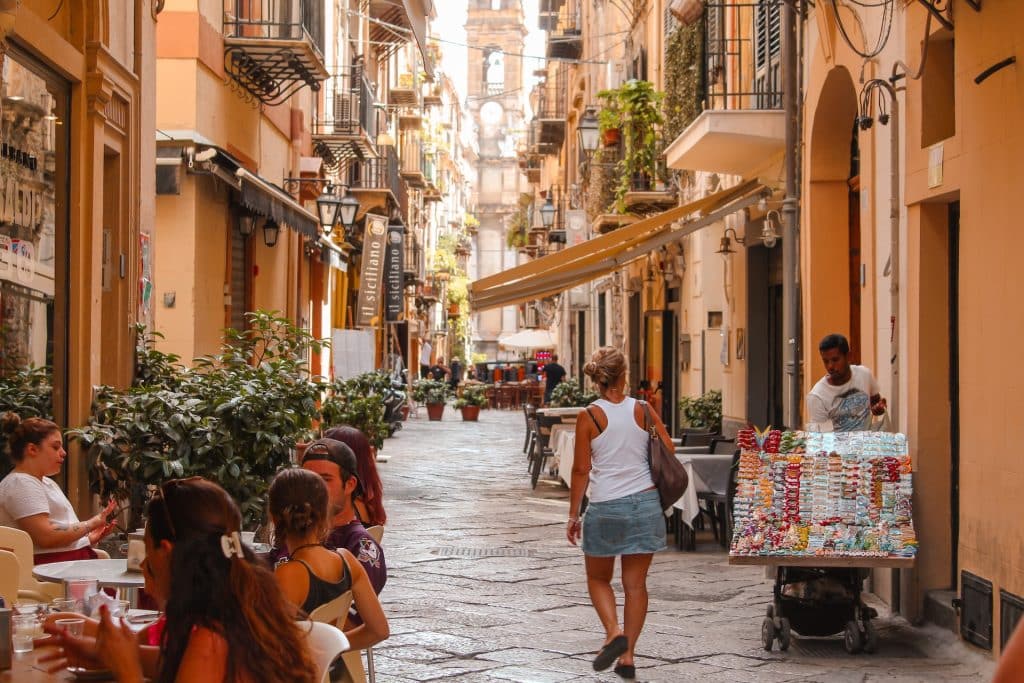 Veneto
Veneto is home to some of the country's most beautiful cities, including Venice, Verona, and Padua.
But beyond these famous destinations, there are plenty of lesser-known towns and quaint villages, that offer a peaceful escape from the crowds.
One such place is Conegliano, a beautiful medieval walled town that is the starting point of Veneto's Prosecco Country.
Here, you can explore a great castle turned into a Civic Museum, a lovely cathedral, and the impressive fully frescoed both on the inside and the outside Sala dei Battuti.
Another town worth visiting is Asolo, known as the "Pearl of the province of Treviso." This charming town is home to a 12th-century castle, a beautiful cathedral, and stunning views of the surrounding countryside.
If you're interested in history, you might want to visit Este, a town that dates back to Roman times. Explore the ruins of a Roman amphitheatre, as well as a medieval castle and a beautiful cathedral.
For a taste of Venetian life, head to Chioggia, a fishing town that is often called "Little Venice." Wander through its narrow streets, visit the local fish market, and enjoy fresh seafood at one of the many restaurants.
Procida
This tiny island is located in the Bay of Naples and is often ignored by tourists headed to more famous destinations like Capri or Ischia.
But don't let its size fool you, Procida packs a lot into its mere 1.5 square miles. One of the main attractions of Procida is its colourful houses.
The island is full of pastel-coloured homes that are perfect for taking Instagram-worthy photos. You can wander through the streets and admire the beautiful architecture, or simply sit in a café and people-watch.
Another must-visit spot on Procida is Terra Murata, a walled medieval town that's perched on a hill.
There, you'll find the 15th-century Palazzo D'Avalos and Abbazia di San Michele, an 11th-century Benedictine abbey.
If you're a beach lover, Procida won't disappoint you either. The island has several beaches where you can relax and soak up the sun.
Some of the most popular beaches include Chiaia Beach, Chiaiolella Beach, and Ciraccio Beach.
FAQ's
Where to go in Italy in August To Avoid Crowds
August is a popular time to explore Italy, but to avoid the crowds, consider heading to off-the-beaten path destinations.
Smaller cities such as Ravenna, Parma and Padua offer rich cultural experiences without hordes of tourists.
Alternatively, choose beautiful Ponza Island over its glamorous counterpart, Capri, for a more relaxed atmosphere.
Keep in mind August weather varies across Italy, but flexibility and preparation can ensure a fantastic trip in less-crowded locations.