It's not really an exaggeration to say that 2020 has been a year unlike any other in our lifetime and, unfortunately, due to the COVID-19 pandemic, many of our holiday travel plans may have had to take a back seat this year. Whether you're unable to head home to see family and friends this winter season due to health and safety concerns, conflicting work or financial plans or other reasons, that doesn't mean you have to completely give up on celebrating the holidays with those you love.
From indulging in some delicious takeout to putting on your favorite holiday party dress for a virtual get-together with friends, here are eight things to do if you can't go home for the holidays.
1. Before the holiday pandemonium sets in, be sure to set aside time to "see" friends and family.
Even if you won't be able to go home for the holidays in person, you can still find ways to connect with your loved ones. Be sure to plan time to call or video chat with one another in advance. People tend to be super busy around these holiday months at work and home, and if you don't carve out time on the calendar to connect, you might end up letting the whole season go by without ever getting to say hello to each other.
2. Engage in acts of self-care, like reading a book, taking a warm bath or listening to your favorite songs.
We're often thinking a lot about others during the holidays, no matter where we're celebrating them from, but it's equally important to take care of yourself during a time that can actually be quite stressful. Whether you define self-care as snuggling up in a cute pair of boutique leggings and watching your favorite holiday movies, taking a warm bath while listening to your favorite playlist or reading a book by the fire, enjoy a few moments to relax and unwind.
3. If you won't be doing a gift exchange with anyone, gift yourself something special in time for the holidays instead.
If you're forgoing the holiday tradition of gift-giving this year, that doesn't mean you can't treat yourself to something sweet that makes you smile. Whether you've been eyeballing some trendy jackets to brave the cold in a cute way or have had a list of kitchen appliances saved on your computer for months, why not treat yourself? You can even wrap your gift up and open it from the comfort of your home. Surprise!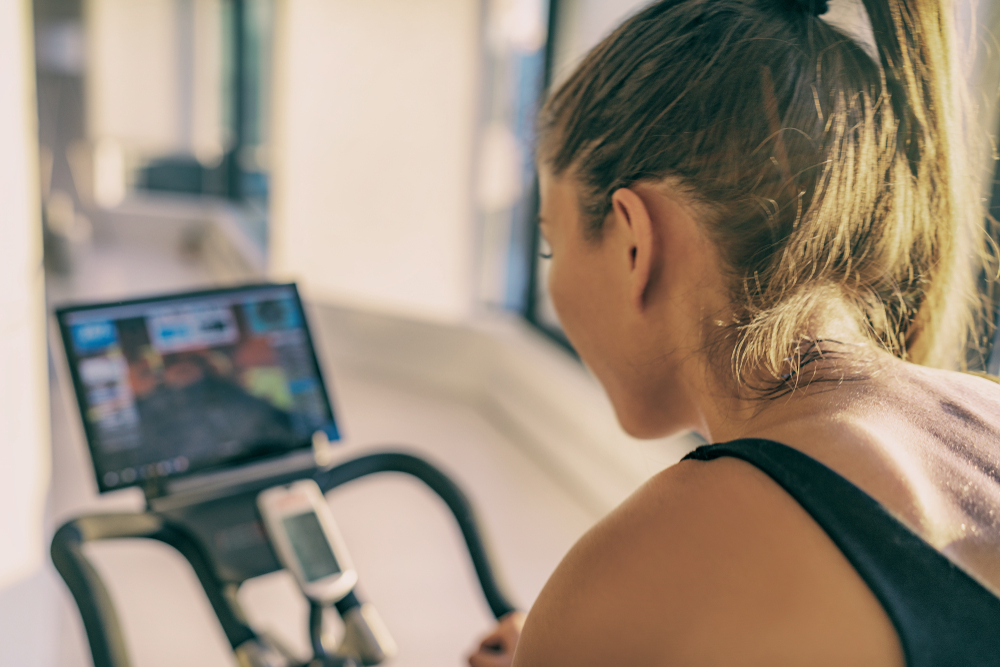 4. Clear your head with a bit of exercise, either solo or with a virtual group.
Exercise has been shown to help combat feelings of loneliness, so if you're not able to get together with your loved ones in person this year, consider finding a way to inspire some positivity with a good workout. You can take a brisk walk around the block, join a socially distanced spin group or enjoy a call with your bestie while on the treadmill. No matter what, you'll be getting your body moving and finding some inner peace.
5. Give your home a refreshing deep clean as you get ready to welcome the new year.
While people tend to stick to spring for scheduling their big annual clean, if you'll be on your own this holiday season, there's no reason not to push it up a little bit. Use the extra time on hand to take care of the chores you might have been putting off, like dusting the ceiling fans, wiping down your windows, cleaning behind your appliances, replacing your doormat and washing the curtains. You can also use the time to tackle that DIY project you've been putting off for a while, like changing the drawer pulls or building a shelf.
6. Pick up a seasonal job to make a little extra spending money, and help others find their holiday joy.
If you're the type of person who likes to keep busy all year long, you might not enjoy the quiet solitude of a holiday season on your own. If you'd prefer to spend the winter months with others, consider starting up a seasonal retail job to collect a little extra cash while helping others discover gifts their loved ones will appreciate. You can put your earnings towards a solo trip or airfare to visit family during the next holiday season.
7. Dress up for a virtual holiday party with friends and family.
If you're willing and able to get together with your loved ones through a virtual celebration, make it extra fancy by requesting guests follow a formal dress code. Put on your sparkliest holiday party dress, dazzle in a pair of chandelier earrings and finish the look with glossy waves and a bold, festive red lip. The best part about a virtual holiday party is that you can leave the heels behind and, instead, stay comfy in your socks or slippers.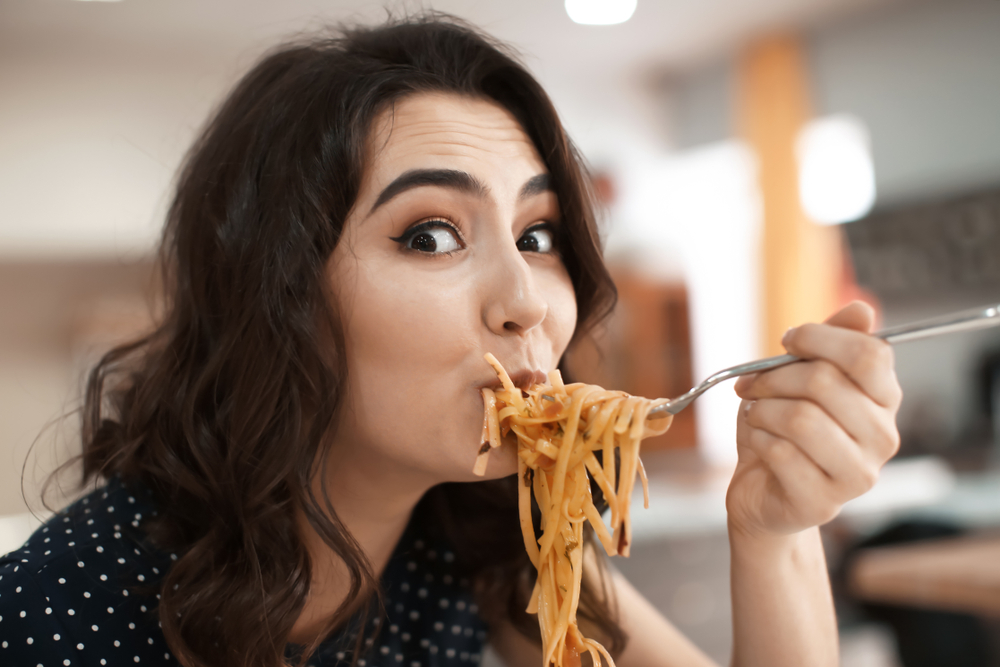 8. Indulge in a delicious meal, and order in if you'd prefer not to cook.
Bring the comfort of a holiday season with family and friends into your home by making a meal that reminds you of your loved ones. When your place is filled with the sweet smell of fresh-baked pie and Grammy's prized casserole, you'll think of those you're missing. If you're not into cooking on your own, there's always delivery!
(Far from Home) for the Holidays
Even if you're not able to spend time at home this holiday season, there are so many ways you can keep the festive spirit alive from wherever you're celebrating from. Whether you're snacking on something tasty, indulging in a little R&R or making time for phone calls with family and friends, you can get the comforting feeling of coming home for the holidays, even if you're still far away.