Denim is a timeless fashion statement that can add an aura of instant cool to any look. The material has been the uniform of both effortlessly sophisticated fashionistas and rebellious anti-fashion rebels. Each group is making their own proclamation that is inarguably a wordless communication of their personality and how they are feeling at this moment in time.
The new denim jacket collection from Donna Leah Designs is a nod to the unexpected, exciting, and what's next. Being drawn to denim, the designer explains, was somewhat of a surprise noting that her trademark red carpet-ready gowns have focused on more traditional eveningwear fabrics with a twist. But because Donna Leah designs know that an item will be a hit based on how it makes the wearer feel, it was actually a natural transition to dip into the fabric that is adored by millions and is the hardest-working in many people's wardrobes.
The new collection is an experiment with her desire to create breathtaking pieces. The always popular material is having a particularly strong fashion moment this season beyond traditional blue denim jackets. Donna Leah believes that while denim has always been popular, the modernization of its use in gowns, dresses, and slacks is due to influencers from the fashion runway and inspired street style. Her desire was to create that perfect fashion staple that will make any outfit look elevated.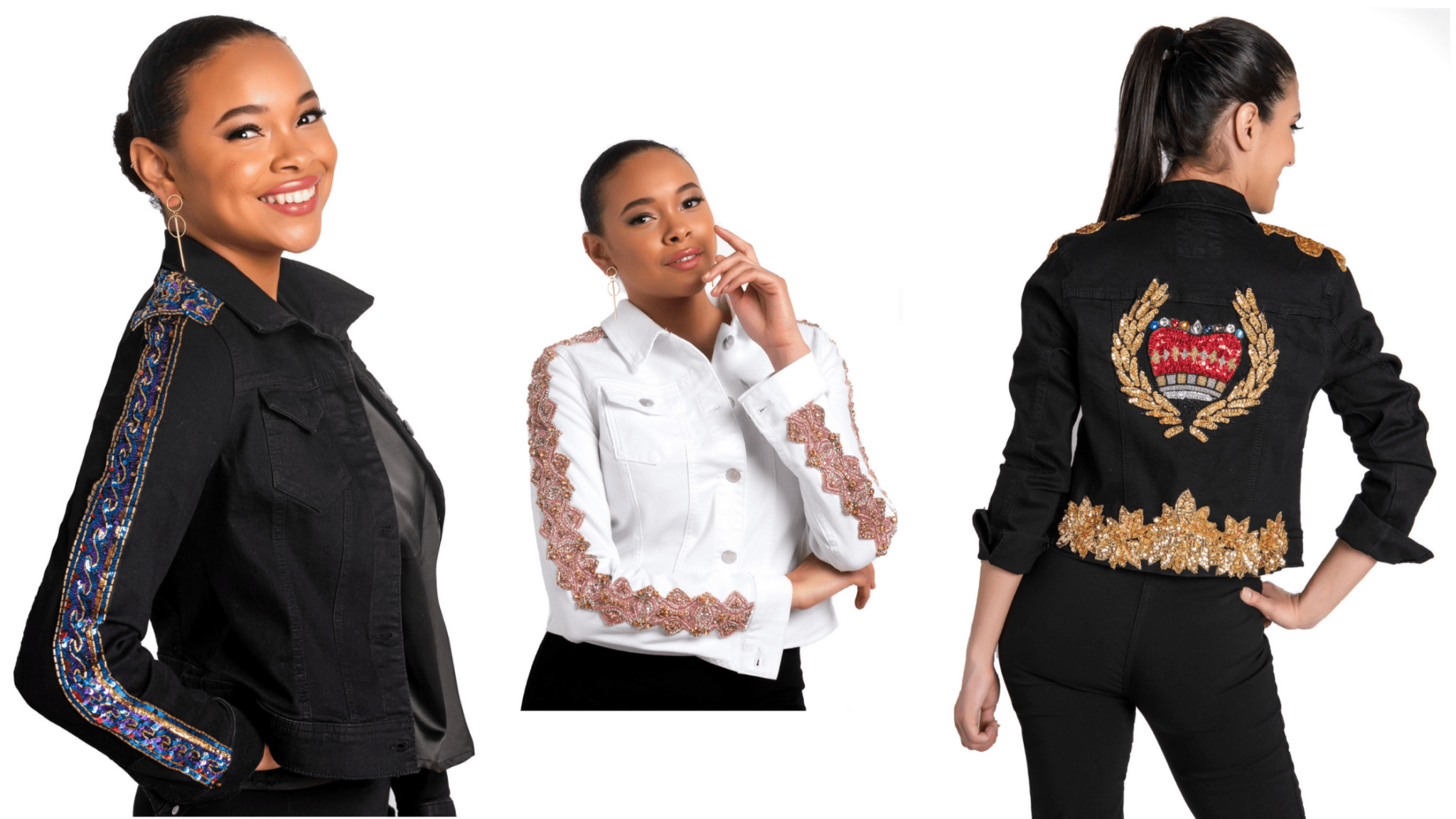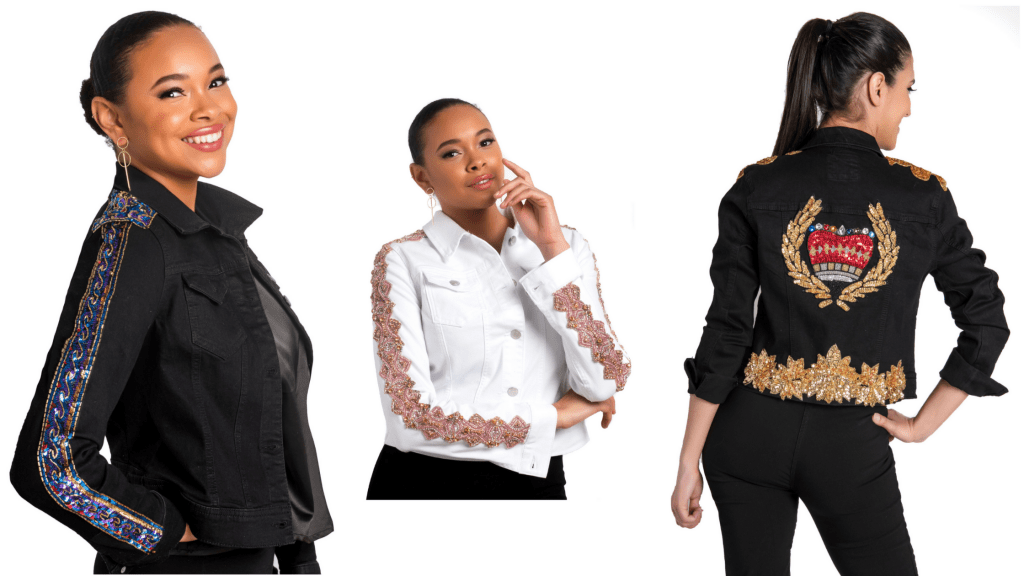 While new trends in denim focus on nostalgia, vintage, and western vibes, Donna Leah always goes back to her roots and love of Miami. Thinking back on her inspirations, she noted that sometimes all it takes is one detail to make something familiar feel new and fresh once more. In helping women discover dressing up again, the designer decided that denim, the casual and sporty staple, needed a major style upgrade.
The Donna Leah Designs denim jackets are cosmopolitan, with dare we say, elements of comfort that make the wearer never want to take the piece off. A soft hand and a touch of stretch are hidden – yet are the key elements to the piece's modernization. It is the must-have item that will be the first to put on in the morning and the last to take off at night. Each jacket features handsewn embellished appliques from a variety of international artisans. In selecting the shape, style, color, and pattern for each piece, the designer draws from her affection for Miami and the energy of the city where the brand is located. At a time when we are at a loss for what to say, it is this fashion staple that does all of the talking.
Given denim's versatility and its unique ability to look good with everything in our closet, now seemed like the perfect time to glamify this staple. Trending as the go-to style from luxury brands this season, Donna Leah believes that her new denim jacket collection is the ultimate way to combine the best of eveningwear and casual dressing. She recognizes and embraces the fact that people feel a sense of comfort and security in wearing a piece of clothing that is often a favorite denim jacket. Adorned with stunning sequin appliqués, these new pieces rarely seem out of place and are the perfect item for those resisting a totally casual look.
Donna Leah's secret weapon is color and she has embraced hues that are found in nature and are a unifying statement of her brand. Even with the new jackets, the direction appears to be bright, focused on shine, and a nod to creativity. From jewelry-like adornments and her signature details, Donna Leah has given new reasons to why fashionistas around the world need to acquire one more denim jacket.
Another brand trademark making its imprint on the new launch is the designer's timeless sense of style. Donna Leah designs for the person and not a specific age or occasion. From her evening gowns with capes and shawls that felt powerful and awe-inspiring to her Superhero t-shirts that give back to local charities, the brand is focused on the important emotional role that fashion plays in making a person feel more confident. Understanding the power in a denim jacket was an evolution in the design thought process that welcomed our desire for greater security and comfort from items that are familiar.
A fashion-girl favorite, denim remains as popular as ever and thrives in popularity regardless of trends. While Donna Leah is focused on developing each material on its own, we are experiencing a pandemic, rules are meant to be broken, and truly nothing seems to be off-limits these days. What marries the lines in all of the collections is the designer's ability to create a sophisticated aesthetic that is "oh so Donna Leah Designs" while still keeping each piece unexpected and polished.