No matter what your income is, making your budget stretch a little further allows you to enjoy the finer things in life and achieve your financial goals.
When you can slash your bills and avoid unnecessary spending, you'll have the freedom to use your money on the things you love.
So, whether you're saving up for a special occasion or want to safeguard your future, here are 16 effective ways to make your money go further.
1. Create a Budget
If you want to transform your finances, you won't get far without a budget. When you can see exactly how much money you have coming in, and where it goes, it's easy to plan ahead and avoid overspending.
You can even factor in contributions to your savings account or payment to your kid's accounts into your budget so that it becomes part of your regular monthly expenditure instead of ad hoc extra.
2. Collect Loyalty Points
Loyalty schemes may not always be as good as they're cracked up to be but some of them are definitely worth joining. If you regularly shop at the same stores, collecting points is an easy way to earn some money back.
Look out for loyalty schemes that allow you to exchange your points with other retailers. This means you can treat yourself to something nice with the money you save on your weekly grocery shop!
3. Switch Phone Providers
A mobile phone is more of a necessity than a luxury these days, but don't spend more than you need to on a contract. Use comparison sites, like https://halfcooked.co.uk/, to find the best deals and you might be surprised at how much you can save.
Look out for bundles that offer free extras, such as unlimited data, access to streaming services, or discounts on electronics, like consoles and TVs. If you're due an upgrade but you're happy with your phone, switching to a SIM-only plan is another way to slash the cost of your monthly bill.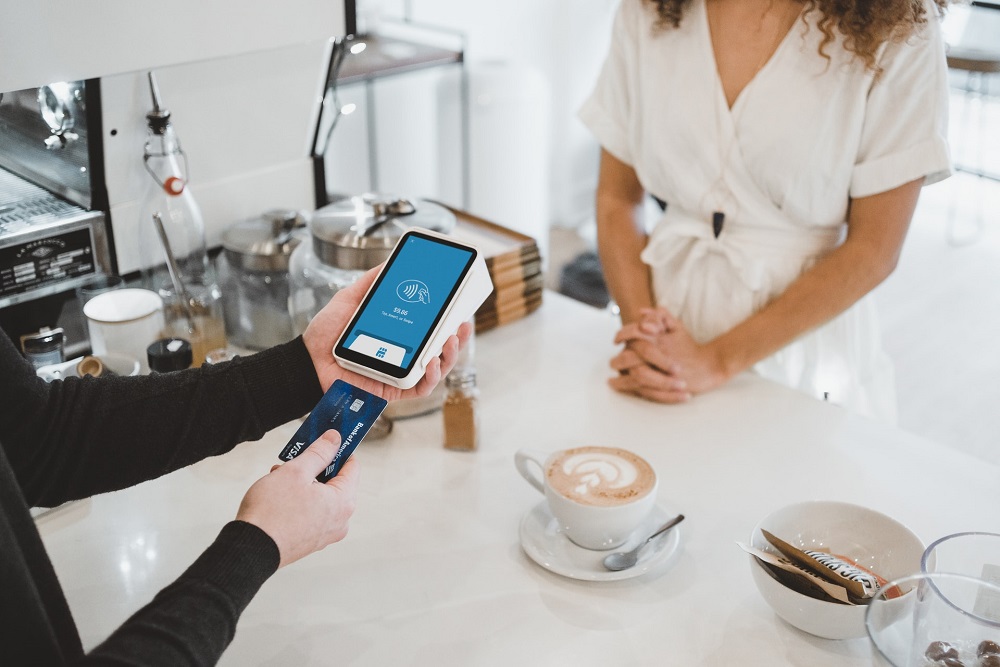 4. Pay Off High-Interest Credit Cards
Most people have some form of debt, but high-interest credit cards can be notoriously hard to escape from. If you're being charged a high-interest rate but only making minimum payments, for example, the amount you owe could actually increase each month, even if you never miss a repayment.
Cutting back on a few luxuries to pay off high-interest credit cards more quickly can be a savvy move. As well as improving your credit rating, you'll free up more of your disposable income once the debts are paid off and can keep your credit cards clear for emergencies.
Revolving credit might seem like a good idea when you're spending the money, but all it does is end you deeper in debt. If you're sitting there and thinking 'what is revolving credit?'The basic idea is that it's something that you can spend over and over as long as you are making your repayments. The problem is that getting out of this cycle can be difficult, so the sooner you manage, the better off you will be.
5. Claim Tax Relief
Millions of people have switched to remote working due to the on-going COVID-19 pandemic. If you're one of them, you could be entitled to claim tax relief of up to £6 per week.
It's easy to check your entitlement with HMRC and claiming only takes a few seconds, so it's an easy way to get some money back in your pocket.
6. Share Subscriptions
If you like to watch the latest releases, catch up on box sets or enjoy super-fast delivery when you order online, there's a good chance you've got a few subscriptions on the go.
However, paying for an individual subscription can be unnecessarily costly. Many companies offer multi-person subscriptions which allow you to share the cost, and the service, with family and friends.
Join forces with loved ones and share a subscription so that you can split the cost. Just check usage limits before you sign up and make sure you're able to cancel your outstanding subscription before you start a new one.
7. Get Cashback
Cashback sites allow you to accumulate funds when you shop with specific retailers. This is a great option if you regularly shop online and can provide an easy way to save every time you spend. By using a specific link to access the store's website or by inputting your order reference number on the cashback site, your purchases are logged, and a set amount is added to your account.
Choose a well-known and reputable site and don't let the thought of earning cashback entice you into spending more than you usually would. By using cashback sites when you're making your typical purchases, you can accumulate a nice savings pot in a relatively short amount of time.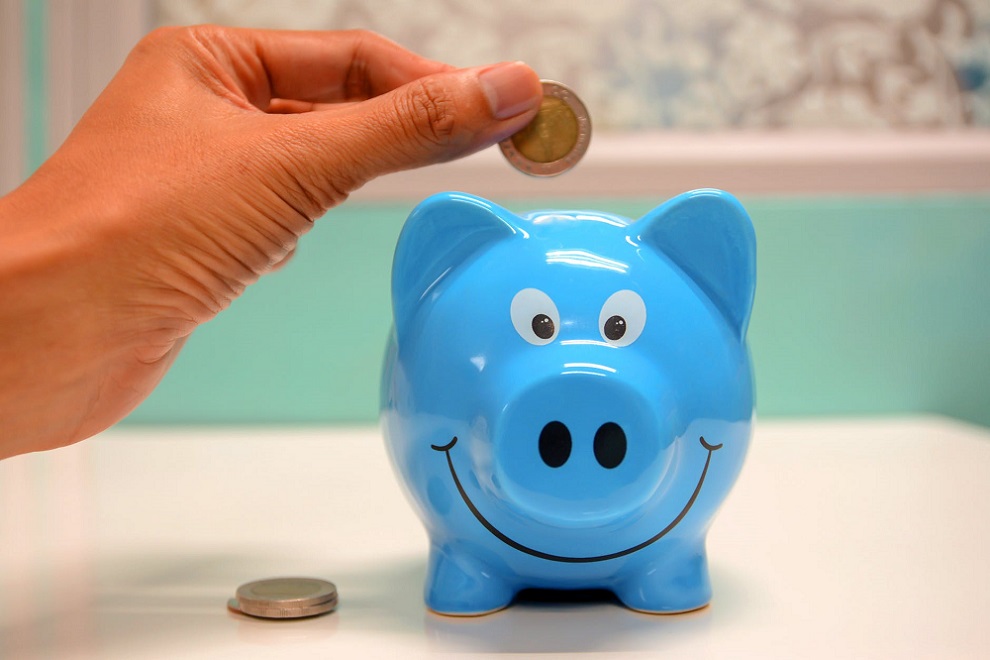 8. Try a Financial Challenge
If you want to increase your savings but you're struggling to stay motivated, a financial challenge could be just what you need. Many money-oriented websites run 30-day or 12-month challenges, such as saving a pound every day or cutting your costs by 10%.
As well as having a positive impact on your finances, you'll find that the camaraderie and support give you the incentive to stick to your goal.
9. Start a Side Hustle
If you're staying home more than usual and you've got some time on your hands, now could be the perfect opportunity to start a hustle. Using your professional experience or your in-depth knowledge of your favourite hobby, you can generate a second revenue stream and boost your income.
From starting a blog to working as a virtual assistant, there are endless ways to create a lucrative side hustle.
10. Try Batch Cooking
If your grocery bills are too high, batch cooking could save you time and money. When you prep your meals in advance, you don't have to spend hours in the kitchen every day and it's easier to budget for food, ingredients and sweet treats. What's more – planning your meals can help you to embrace healthy eating habits, so there are plenty of benefits on offer.
11. Look at the Services You Use Frequently
If you use particular services frequently, you might be able to save money by signing up for a VIP pass or account. If you order groceries online, for example, paying for a delivery pass can be cheaper than the cost of individual deliveries and you may even be able to secure priority booking too.
Similarly, if you use the same takeout or delivery service every time, a monthly delivery fee could work out less expensive than paying a fee on every order.
12. Cut the Cost of Car Insurance
If your car insurance is due for renewal, shopping around could help you to find a better deal. As well as looking at prices on your current cover, consider making changes to the policy too. Increasing your voluntary excess can bring the price of monthly or annual premiums down, for example.
Similarly, removing extras, such as legal protection cover, from your policy can help you to make significant savings.
13. Be More Energy-Efficient
As we're all spending more time at home this year, you may be using more heat and power than usual. If so, your energy bills are probably increasing. However, you can reduce your costs by becoming more energy efficient.
Using a smart thermostat to maintain a comfortable temperature means you won't accidentally leave the heating on while weatherstripping windows and doors will help your home to retain heat. Of course, checking whether cheaper tariffs are available is a great option too!
14. Pay into Your Pension
Making pension contributions may not sound like the most fun way to improve your financial situation, but your future self with thank you for safeguarding your retirement.
Pension contributions are typically tax-free, so you can reduce the amount you're paying in tax when you make extra payments into your pension. This means that you'll be funding your future, rather than giving more to the taxman.
15. Set Aside an Emergency Fund
Emergencies can strike at any time, although they always seem to occur at the worst time possible. Having an emergency fund gives you peace of mind that you'll be able to fund essential or urgent repairs.
Additionally, having access to an emergency fund means you won't be forced to dip into your savings when disaster strikes. Seeing your savings being depleted can be demotivating, whereas using an emergency fund for unforeseen expenses won't have the same effect.
16. Declutter Your Home
Decluttering is a great way to cleanse your home – and your mind. When there's too much clutter around, it's hard to relax and unwind, which is why you might be finding it hard to switch off.
By donating or selling the items you no longer want or need, you can streamline your living environment and make some money in the process.
It's easier than ever to upload a photo of clothes, electronics, or household goods and list them for sale on online marketplaces, so make the most of the chance to turn your spare items into extra spending money.
Reset Your Finances in 2021
Many people assume that budgeting or cutting costs means being bored and miserable, but it certainly doesn't have to. By making a few savvy changes to the way you spend, you can save a substantial amount throughout the year and use 2021 to transform your finances.