The fashion industry is notoriously difficult to break into. Getting your foot in the door may require you to get creative – below are just some of the ways in which you may increase your chances of landing a job.
Start a fashion blog or vlog
A great way of showing that you're passionate about fashion is to start a blog or a vlog. Blogs consist of text and images – you can create one for free using a tool such as WordPress. Vlogs consist of video – most people use YouTube to start a vlog.
Your blog or vlog could be a great means of showing off your fashion knowledge through news and advice. If your blog or vlog gets successful, you may even become an influencer in your field. Employers are certain to be impressed by a successful blog or vlog and are likely to consider you as a more serious candidate. 
Build a social media following
If you're trying to get into modelling or fashion journalism, a successful Instagram account could go a long way. Gaining a following on Twitter, building a successful Facebook page or getting lots of endorsements on LinkedIn could also help.
A large social media following can show that you're an influential and noteworthy figure in the fashion world – and that you could be a valuable company asset. You can read some tips here on building a social media following.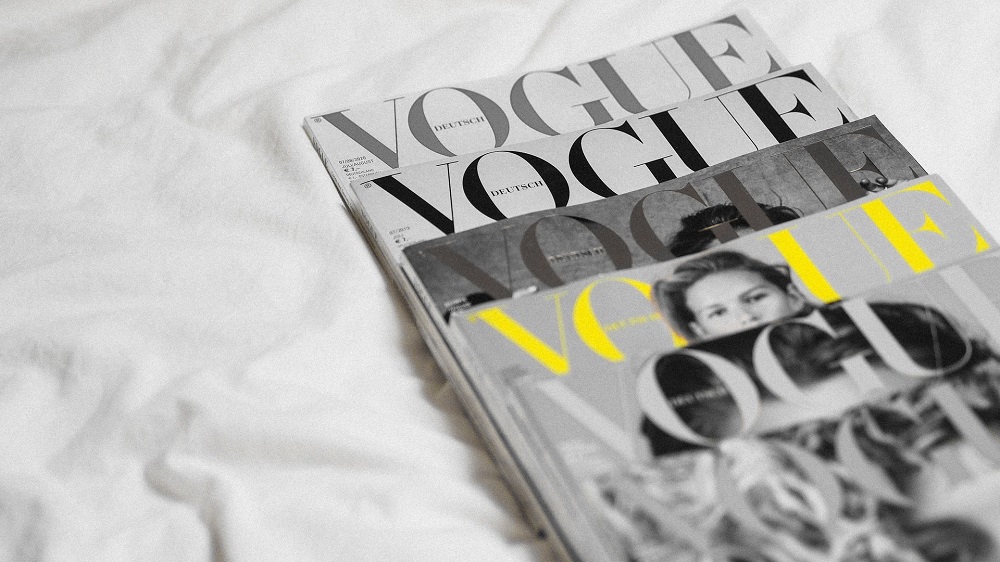 Volunteer
Volunteering to work at a fashion company can be an effective way of getting your foot in the door. While you won't get paid, you could build up vital experience. Show yourself to be passionate and skilled enough and you may even be offered a paid position by the company. You could consider volunteering for a week, or you could volunteer one day per week.
Build a digital portfolio
A digital portfolio could be a website used for containing various example media. If you're hoping to work in fashion design, it could be a platform for storing images of all your drawing and clothes that you may have crafted yourself. If you've written lots of posts for different blogs about various fashion topics, a digital portfolio could be useful for listing hyperlinks. Such portfolios are combined with blogs.
Apply by physical mail
Employers are often inundated by digital resumes. Sending a physical resume could be a way of standing out from the crowd. You could include other media such as photographs or sketches with your physical resume or you could print off QR codes leading to online sources (check out this site to learn how to make a QR code). Make sure to get the recipient's name and address right on the envelope – this may require a bit of research.
Network at fashion events
Fashion conferences, job fairs, conventions and other events could be great opportunities for meeting influential people. Look out for such events and bring a physical CV with you to hand out to potential employers.
Be entrepreneurial
Can't find an employer that will hire you? Why not become your own boss? Many people break into fashion by freelancing or starting their own business. This could include doing freelance photography, being a model for local clothes stores or creating your own fashion line.