Do you want to become a beauty influencer and captivate the hearts of thousands, if not millions of followers?
In today's digital era, it's no surprise that beauty influencers are taking the world by storm. With over 1,000 beauty gurus like Huda Beauty thriving on platforms like YouTube, Instagram, and the ever-popular TikTok, you may be wondering how you can make your mark in this glamorous world.
Well, you're in luck! We've got the hottest tips to help you skyrocket to success and claim your crown in the beauty industry
16 Tips To Become A Successful Beauty Influencer
1. Unleash Your Potential With a Niche Focus
The beauty industry is a vast and exciting arena, with endless opportunities for creativity and growth. From facials to perfumes to cruelty-free and sustainable beauty, the possibilities are endless.
But before you take the leap into the world of beauty influencing, it's crucial to look at the beauty niches you're interested in and find your niche.
Why carve out a speciality in the beauty industry, you might ask? Simple! When you focus on a specific area, you become known as an expert in that field, boosting your credibility and attracting more beauty fans.
And let's be real, trying to tackle every aspect of the beauty industry at once can be overwhelming. So, find your passion and run with it!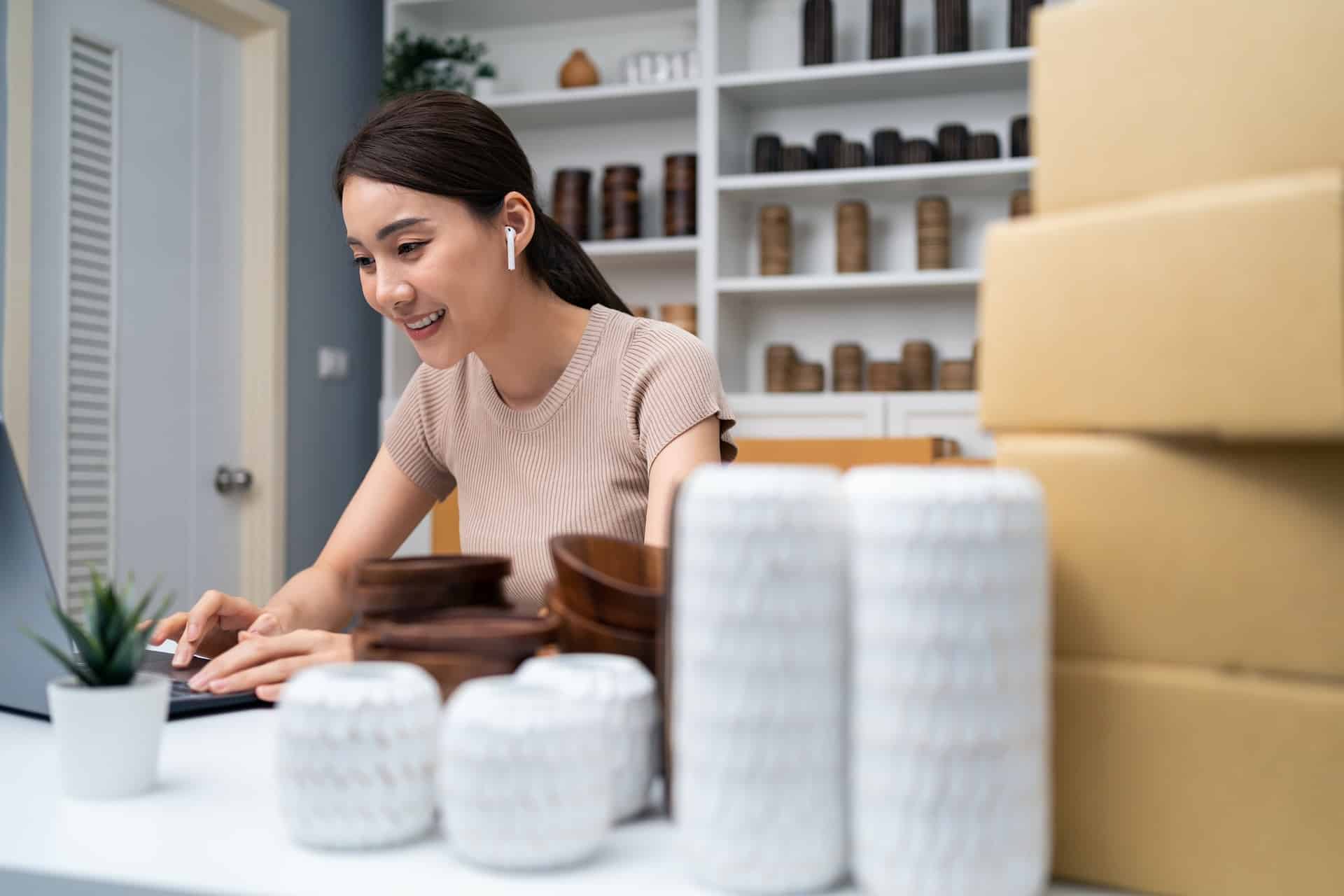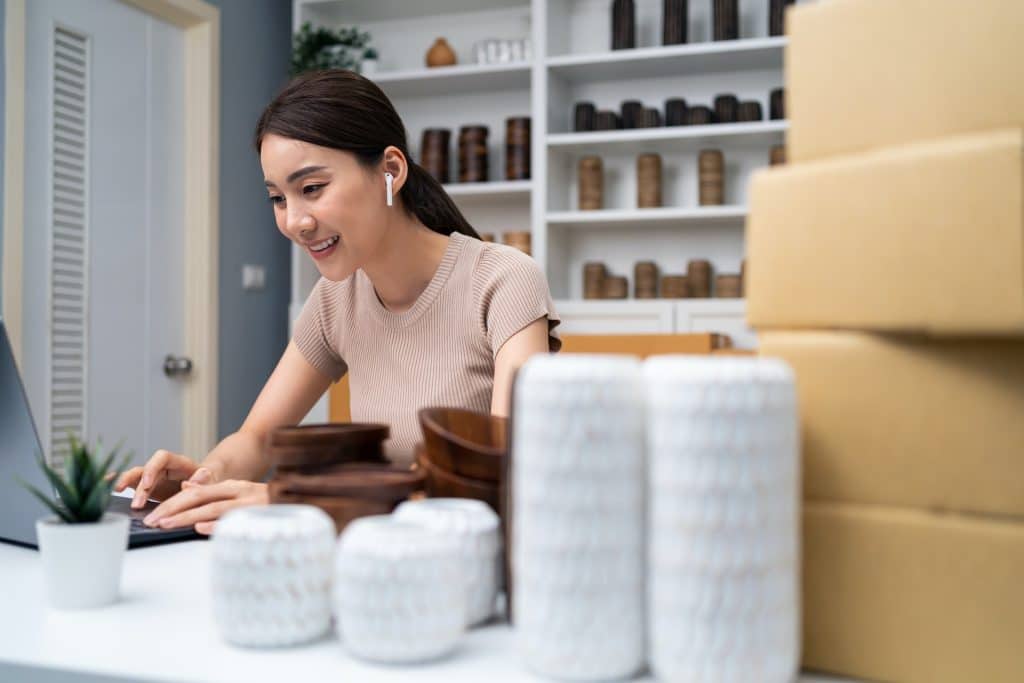 2. Embrace Your Inner Entrepreneur
Being an influencer is so much more than just filming makeup tutorials. It's a full-fledged business, and it's essential to understand the business side of things to make the most of it.
From monetizing your content to working with brands, networking, and understanding contractual agreements, you're running your own show.
Take charge of your beauty influencing career and embrace the entrepreneurial spirit. With a solid understanding of the business side of things, you'll be well on your way to unlocking the full potential of your beauty influence.
3. Connect with the Beauty Community
Networking is key when it comes to building a successful career as a beauty influencer. And, you've got two main targets in mind.
First up, connect with other beauty influencers. Attend seminars, join social media groups, and get involved in any platform that brings you in contact with your peers in the industry.
Your second target should be beauty suppliers and brands. Building strong relationships with these contacts will help you tap into the financial benefits of being a beauty influencer.
4. Stay on Top of the Latest Trends
To thrive as a beauty influencer, you need to have a solid understanding of the industry, especially your niche area. The beauty world is ever-evolving, with new trends emerging all the time.
To stay ahead of the game, you need to be in the know.
Read industry publications, attend influencer events, keep a close eye on the competition, and stay up-to-date on the latest makeup products and techniques from your beauty product suppliers.
Investing in your education and staying informed will take you far in the world of beauty influencing.
5. Diversify Your Social Media Platforms
Don't make the mistake of putting all your eggs in one basket when it comes to choosing the right social media platform.
TikTok may be the most engaging primary platform for popular influencers but don't overlook the potential of Instagram and YouTube.
The beauty industry is constantly changing, and relying on just one social platform leaves you vulnerable to changes in the algorithm.
There is no one perfect platform and the more platforms you're active on, the more appealing you become to brands and potential business partners.
Just be mindful not to spread yourself too thin and manage too many platforms at once.
6. Invest in Your Success
As with any business, investing in yourself is key to success as a beauty influencer. Two areas to focus on are your beauty knowledge and resources.
First, invest in advanced beauty training to hone your skills and gain a deeper understanding of the profession. This will save you time and help you develop a sharp business acumen.
Next, invest in the resources and supplies you need to bring your vision to life. For example, if you want to specialise in nails, consider investing in high-quality nail supplies at NSI Nails.
Whether it's a top-notch makeup kit, wigs, camera, laptop, or high-quality nail supplies, having the right tools is essential to elevate your craft.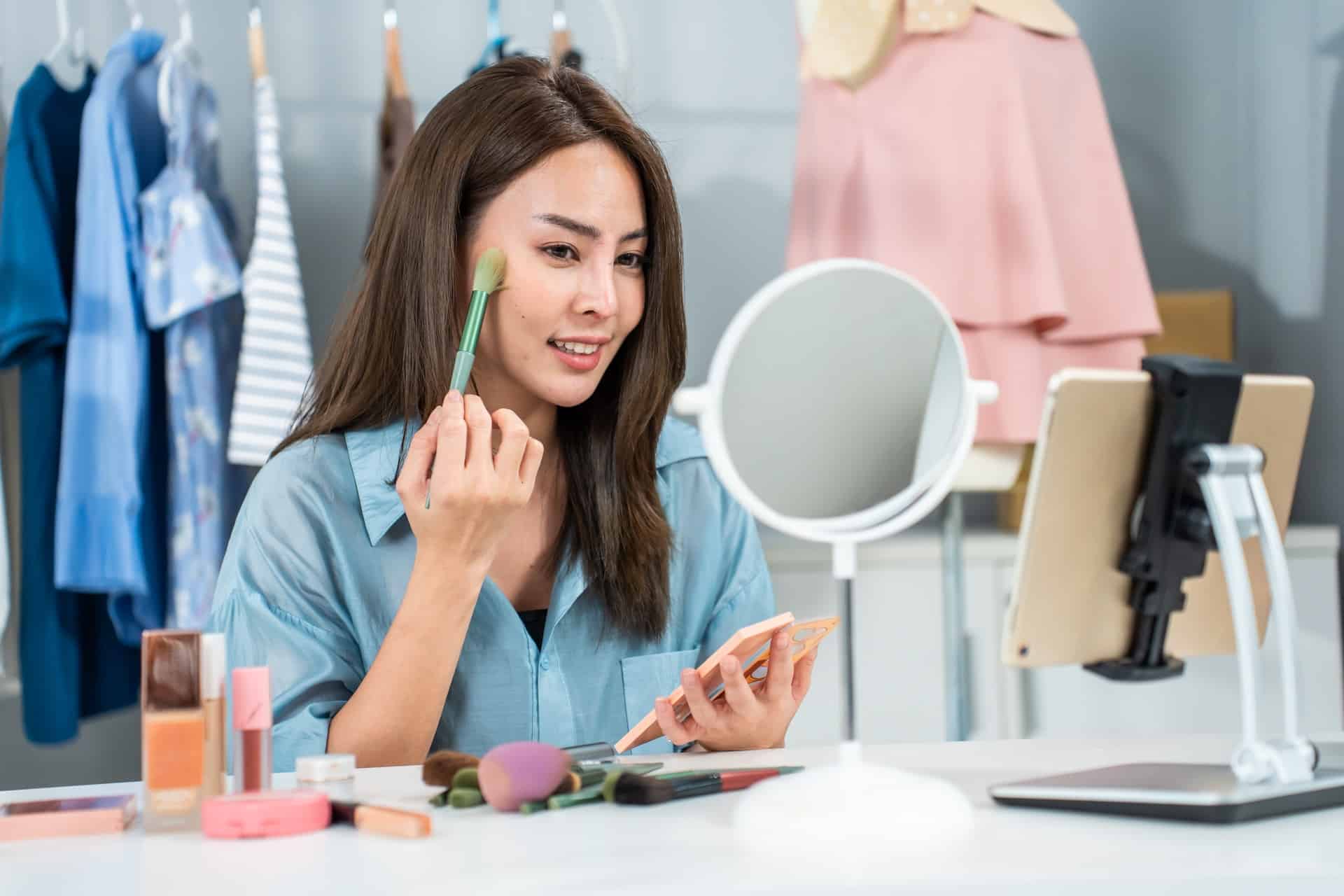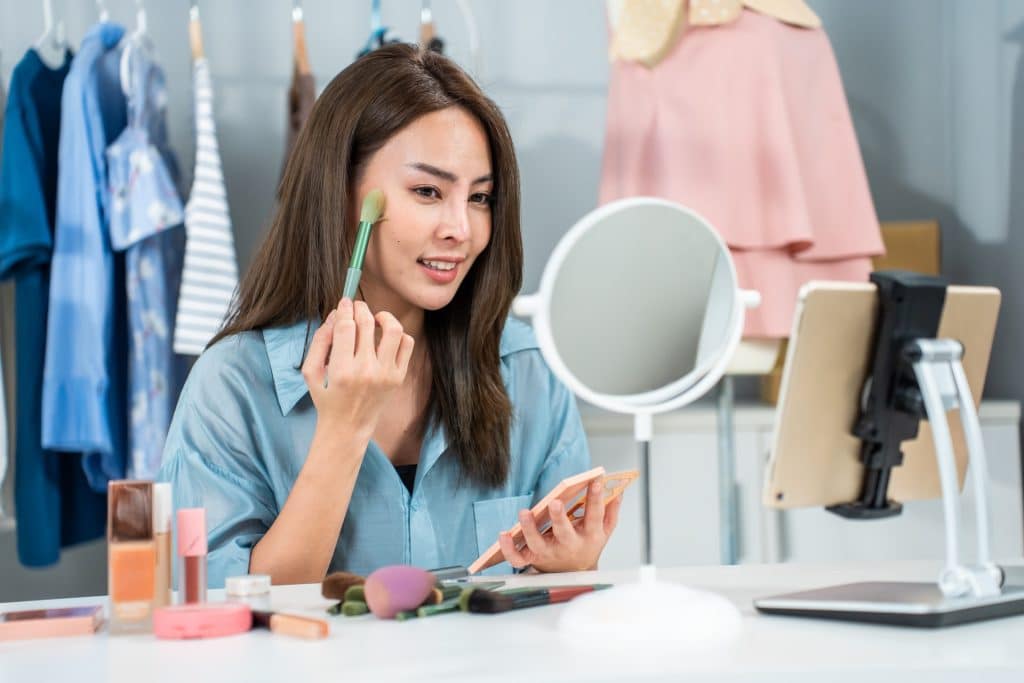 7. Stand Out from the Crowd with Unique Content
As the beauty industry continues to grow, competition among influencers will only get tougher. But, you can rise above the rest by being unique with your content creation.
The most successful influencers are the ones who create high-quality content that stands out and can't be ignored. If you're a trendsetter, you'll not only attract a larger following but also attract big opportunities.
While it's great to keep tabs on other influencers and see what they're up to, don't fall into the trap of copying their content. Instead, take inspiration and put your own spin on things to create truly amazing content.
8. Make Your Content the Star of the Show
Being unique is important, but it's not enough if your content doesn't provide value to your followers. Beauty influencers are often sought out for their tips, tricks, and solutions to common beauty issues.
Your content will need to serve as the answer to your followers' questions and highlights your expertise in the industry, add video tutorials to your informative content and feature beauty hacks to really be helpful.
By making your content king, you'll establish yourself as a go-to source and attract both followers and awesome beauty brands.
9. Guest Blog Your Way to Beauty Influencer Fame
Beauty-related websites are everywhere, and many of them are looking for fresh, new talent to share with their followers.
Take advantage of this opportunity by guest blogging on these websites. By sharing your insights and expertise as a beauty influencer, you'll get your name and bio in front of a massive audience.
And, to really make an impact, again make sure your content is of the highest quality.
10. Get to Know Your Audience
To be a successful beauty influencer, you need to have a deep understanding of your audience. Take the time to research who they are, what they're interested in, what motivates them, and what they like and dislike.
This information will help you create content that truly resonates with your followers and encourages engagement.
Plus, by knowing what your audience wants, you'll be able to create valuable campaigns for beauty products that they'll love.
11. Collaborate with Beauty Influencers
Collaborating with another beauty influencer can be a game-changer for both of your careers. By joining forces, you'll introduce each other to new audiences and expand your reach.
Cross-promote each other's content, team up for a how-to video, beauty reviews or podcast, and create something truly unique for your followers.
Not only will these collaborations help spread the word about your brands, but they'll also provide an opportunity to learn from one another and create something amazing.
12. Make Your Mark with a Media Kit
As a beauty influencer, your media kit is your secret weapon. It's like a digital portfolio that showcases your work and demonstrates what you can do for brands.
Also, having all your content in one place makes it easy to share with potential clients. Your media kit should include your contact information, social media links, and examples of previous collaborations.
Make sure to highlight the types of posts you typically create, so brands know what you have to offer.
Finally, include your reach and engagement statistics so brands can see the impact you have on your followers.
With a strong media kit, you'll be ready to take your beauty career to the next level.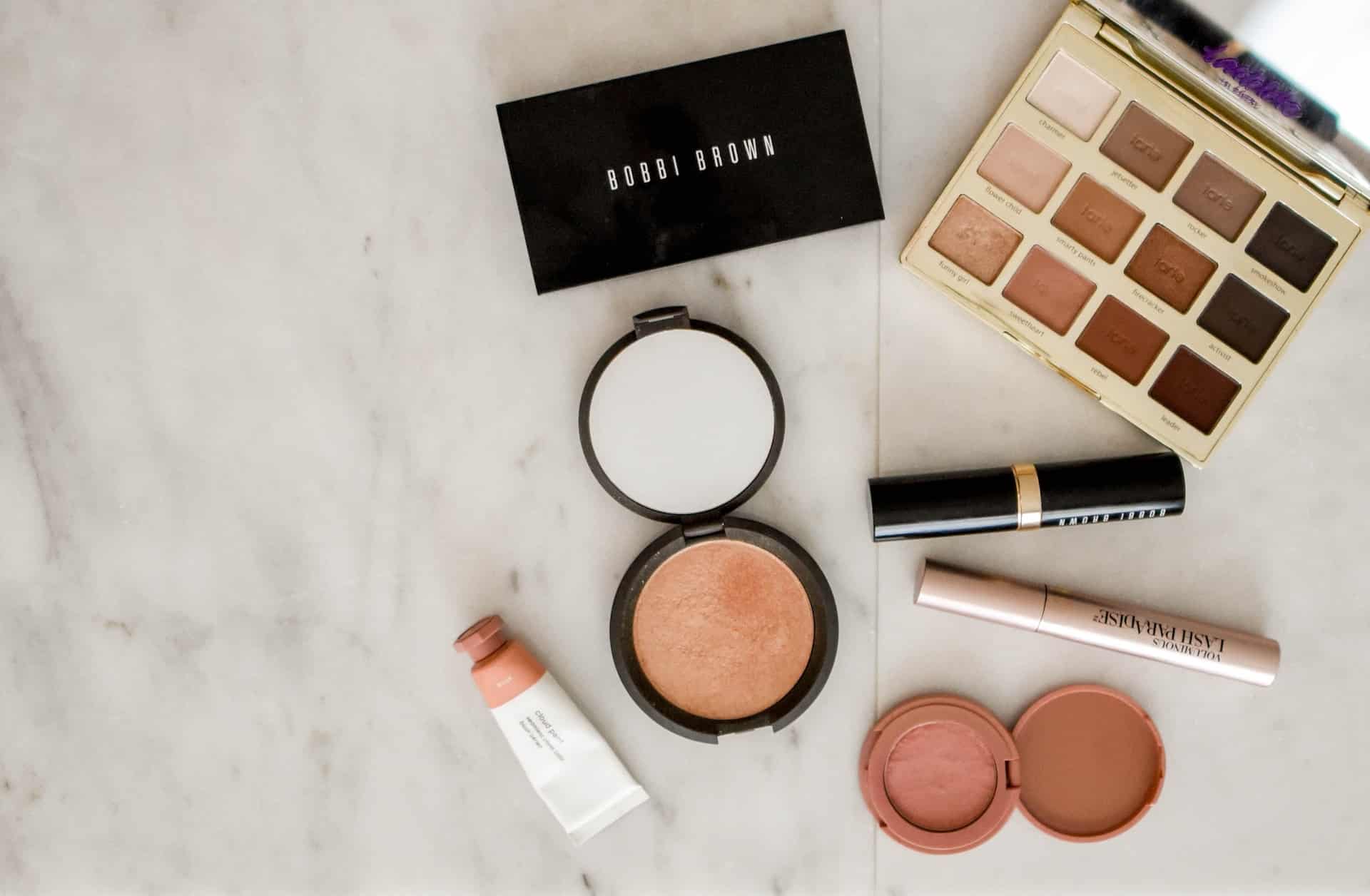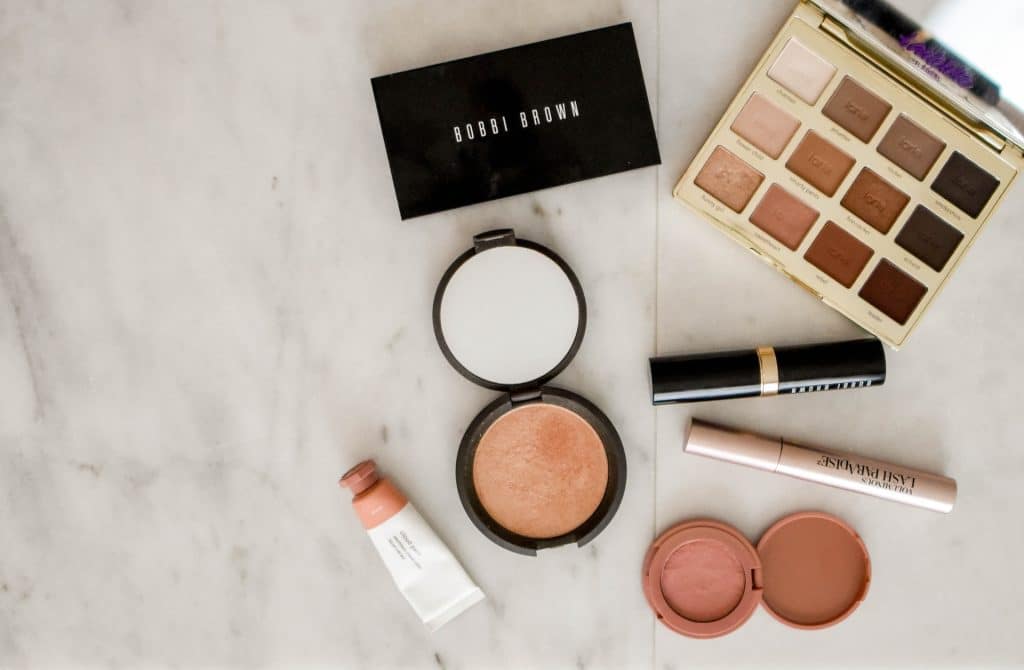 13. Showcase Your Current Beauty Collection
If you're just starting out as a beauty influencer, one of the best ways to get noticed is by showcasing the makeup you already own. Share your favourite looks on Instagram stories and tag the brands you use.
Even if you don't have any official partnerships yet, this is a great way to build relationships with those brands.
Showing off your love for their products gives them an opportunity to discover your account and see what you have to offer.
If you're starting small, don't worry! You can post about your favourite makeup brands or even skincare and haircare items. The key is to always tag the brand, so they know who's talking about them.
13. Unlock the Power of Viral hashtags
Finding the right hashtags can be a game-changer for your beauty influencer career. Start by researching popular hashtags in the beauty industry, such as #beautyblogger or #makeupartist.
Take a look at posts using those hashtags and see which ones are getting the most engagement. Check out what other influencers are doing and how they're using hashtags to reach their target audience.
You can also use hashtag research tools like All Hashtag or Hashtagify to find even more relevant tags to use in your own posts.
By finding the right mix of large, medium, and small hashtags, you can increase your reach, get more followers, and boost engagement!
14. Step Up Your Game and Stand Out from the Crowd
In the beauty influencer world, standing out from the competition is crucial to your success. To do this, start by researching your competitors' content and see what works for them.
Take notes and use that information to create unique and authentic content that speaks directly to your target audience.
Get to know who you're talking to and what kind of content they love, and use that to create something truly special.
Collaborating with other influencers and experimenting with different platforms like TikTok or YouTube can also help you stand out.
And remember, the beauty industry is always evolving, so don't be afraid to try new things and keep your content fresh!
15. Join Beauty Influencer Communities
Join the right online communities and take your beauty influencer career to the next level.
There are many platforms specifically designed for beauty influencers, connecting you with brands and opportunities like sponsored posts, product reviews, and more!
These communities also offer amazing resources like tutorials, advice from other influencers, and tips on how to maximize your reach and engagement.
So don't miss out – join one or two of these online networks and see what amazing opportunities await!
16. Monetize Your Online Presence with Affiliate Networks
Ready to turn your love for all things beauty into a thriving career? Joining affiliate networks for beauty products is a fantastic way to monetize your blog or social media presence.
As an affiliate, you'll receive a commission every time someone clicks on your unique referral link and makes a purchase.
It's a simple process to get started—just find an affiliate network that works with beauty brands, like Awin, CJ Comission, VigLink, or Amazon.
Once you're all set up, promote their products on your channels and watch the commissions roll in!
The Beauty of Success
Becoming a successful beauty influencer requires a solid strategy, relentless dedication, and unwavering consistency.
The first step is to identify your niche and craft content that speaks to your target audience. As you establish yourself as a go-to expert in your field, engage with your followers and respond to their comments and questions.
Networking with other influencers can also help build your profile and increase exposure. And don't forget the power of affiliate network.
By monetizing your platform, you'll be well on your way to turning your passion into a successful beauty career!