As a tall woman, you know what it's like to shop for regular clothes and have them look too short on you, or to look around the department store and see everyone else with tons of options while you can't find a thing that fits. It's just like having big feet and never being able to find a decent pair of shoes. It sucks….
They say that "if you look good, you feel good". And for us tall women, this rings especially true when shopping for clothes.
However, sometimes when shopping for clothes many tall women are forced to settle for styles that aren't the absolute best-looking choices available when compared to their petite counterparts.
For instance, if you shop in stores like H&M or Whistles it is much more likely that the store carries a wider range of shorter sizes than they do longer ones.
If you're taller than 5'9″, then you know what we're talking about.
Many times in these types of stores your biggest size would be a medium/large – which could be too small in the shoulders and arms, but too big around the waist and hips.
This is why many stores are now carrying tall sections for women who wear sizes 14-24.
This sounds great, but there are still some significant issues with what they offer you in the way of clothing – the fit just isn't as good as it could be, and more often than not, the styles are dated.
So we've compiled a list of the best tall women's clothing brands that offer stylish, well-fitting clothes for tall women everywhere.
Where to buy clothes for tall women?
Boden
Boden doesn't have a dedicated 'tall section' but the majority of their women's clothes are offered in a long fit, which is fantastic because we adore EVERYTHING on their site.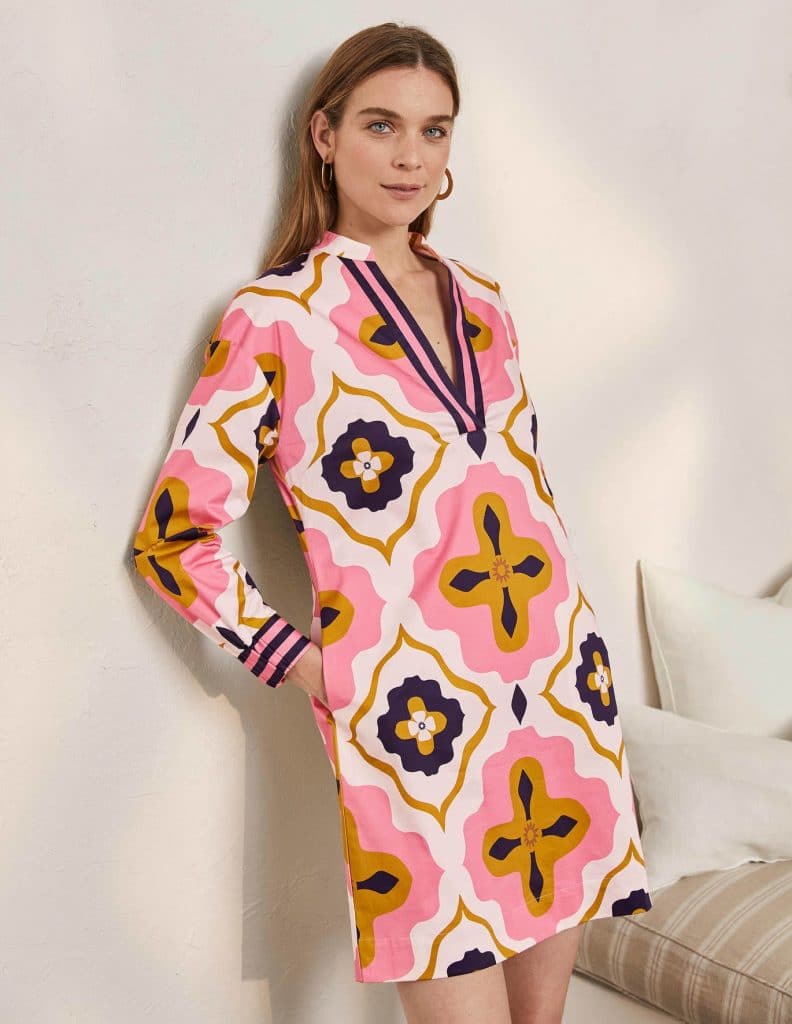 Notch Neck Mini Shift Dress available at Boden
ASOS Tall
Asos Tall is a terrific place to shop for tall jeans, dresses, and loungewear, among other things. We, on the other hand, find we snap up their jeans more than anything else.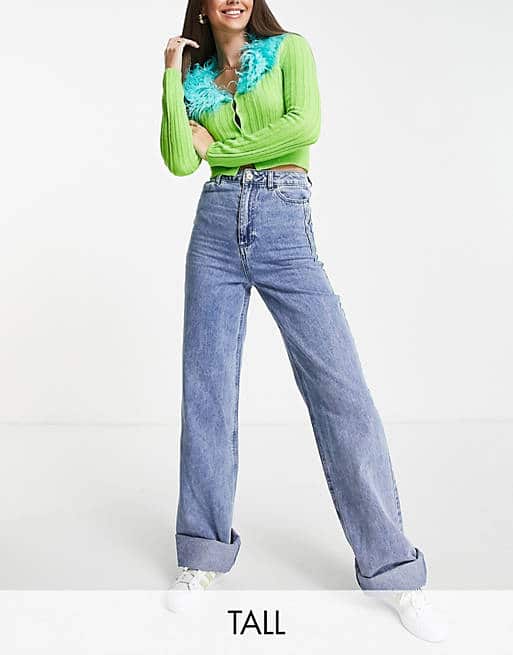 Pieces Tall Eli-High Waisted Wide Leg Jeans in Light Blue
Gap
Sadly, The Tall Shop at Gap has a limited tall section, which is a drawback. However, there are a few gems to be found, such as a cute blouse or a nice pair of joggers.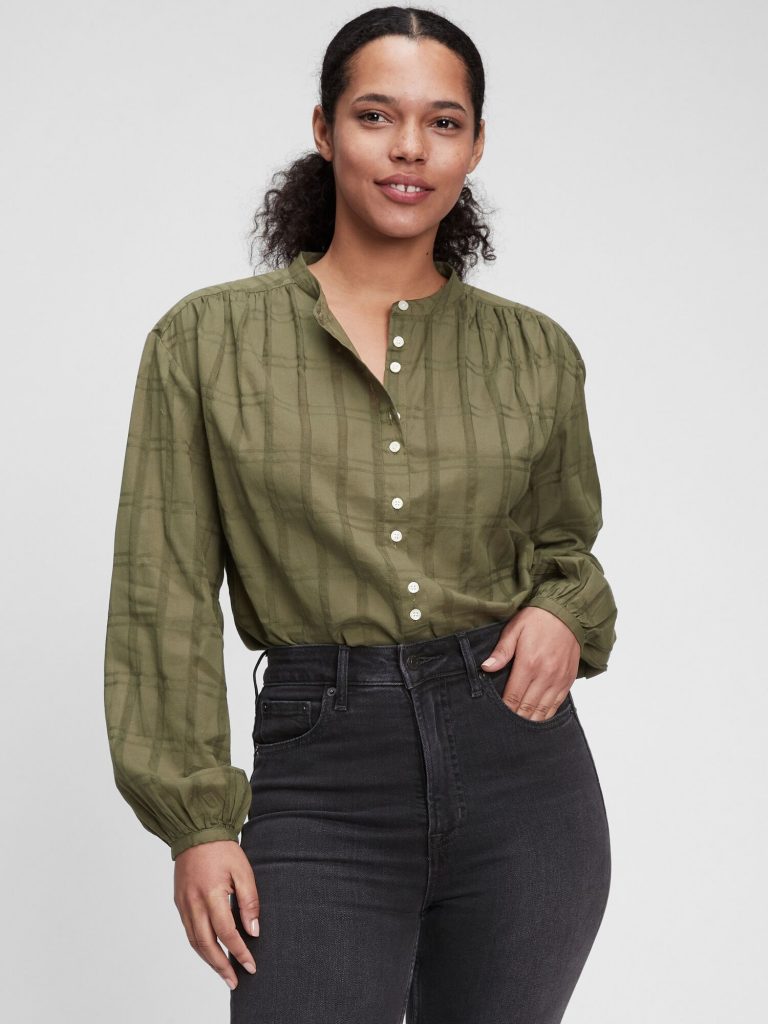 Double Button Top available at Gap
J.Crew
Look no further than J.Crew for high-quality shirts that can take you from am to pm. Yes, they sell more than just shirts, but J.Crew is the place to go for a lovely clean tall shirt for ladies.
Madewell
Madewell's range of stunning denim is fantastic, with a tall AND a taller range for ladies 6ft and up, we have nothing but good things to say about the brand.
Topshop Tall
Topshop, which is now part of ASOS, has been providing tall women with on-trend jeans for a VERY long time. And, while their selection is pretty limited, there are still a few must-haves!
Next
Another one of our favourites tall women's clothing brands has got to be Next. Often overlooked, Next has a wonderful selection of tall everyday clothes.
New Look Tall
Look no further than New Look for tall casual clothes. We especially love their loungewear!
Vero Moda Jeans
Vero Moda offers a varied and stylish collection of quality jeans with an inseam of 34 inches, all at affordable prices.
Alloy Apparel
Exclusively offering tall clothes, you'd be hard-pressed not to find something you love over at Alloy Apparel.
Levi's
We debated whether or not to include Levi's in our edit because, in our experience, finding Levi's jeans that fit perfectly requires some digging. But, when we do snag a pair of Levi's jeans that fit, we wear them until they fall apart because they're so comfortable!
Long Tall Sally
Long Tall Sally is one of the most well-known tall women's clothing brands. With long sleeves and a terrific tall length, their jackets are not only on-trend but also tall-girl friendly.