Last Updated on 10th May 2022
Your wedding day will undoubtedly be one of the most exciting days of your life! Months and months of preparation can go into planning every little detail of the perfect wedding; deciding on the location, deciding on the theme or color palette, picking out the flowers, trying on dress after dress or a million suits to find the right one.
The final flourish, the cherry on top of the sundae that is your wedding, is your makeup look! Most brides go for a simple look, something that doesn't detract from the dress or cake up the face but serves to complement their natural beauty and highlight their best features.
To achieve the perfect wedding makeup look, you'll need to find your perfect foundation shade match, figure out what colors work best for your skin tone, and things like whether or not you'll go for a bright lipstick. To make things a little simpler for you in the lead-up to your big day, we've put together a list of original makeup ideas for your perfect wedding look.
Less Is More
If you like a little color in your looks but still want to keep your makeup looking chic and simple rather than overdone, you could opt for a subtle face and bold lip. Don't go too heavy on the contouring or even the highlighter. Keep everything else natural, and add your pop of color with a bright, bold lip.
Glossy
The eye glosses that were big in the nineties have come back into vogue again. An eye gloss isn't for everyone, but it does make for a unique and fun look. Some come with a subtle color tint, but if you can only find a clear gloss, then add your desired color with a powder eyeshadow beforehand. Paint the gloss on with a clean brush, but remember you'll only really need a swipe; too much will drip and smudge liner and mascara.
Sculpted
Contouring and highlighting can help to re-shape any features you might not completely adore or complement the ones you love the most without any needles or surgery. If contouring isn't part of your usual routine, you'll need to find a shade match for the liquid or powder contour materials you'll be using on the day; a good rule of thumb is to go two shades darker on the contour. If you're comfortable wearing a fair amount of foundation, we suggest liquid or stick contour products. If not, powder offers a slightly more subtle option.
Gilded
This one is for those of you who like to have a little fun with your makeup looks!  If you love to add a little bohemian flair to your life, try adding swipes of gold liquid eyeshadow above, under, or around your eyes. You can completely control how much you add and where or how you swipe it on.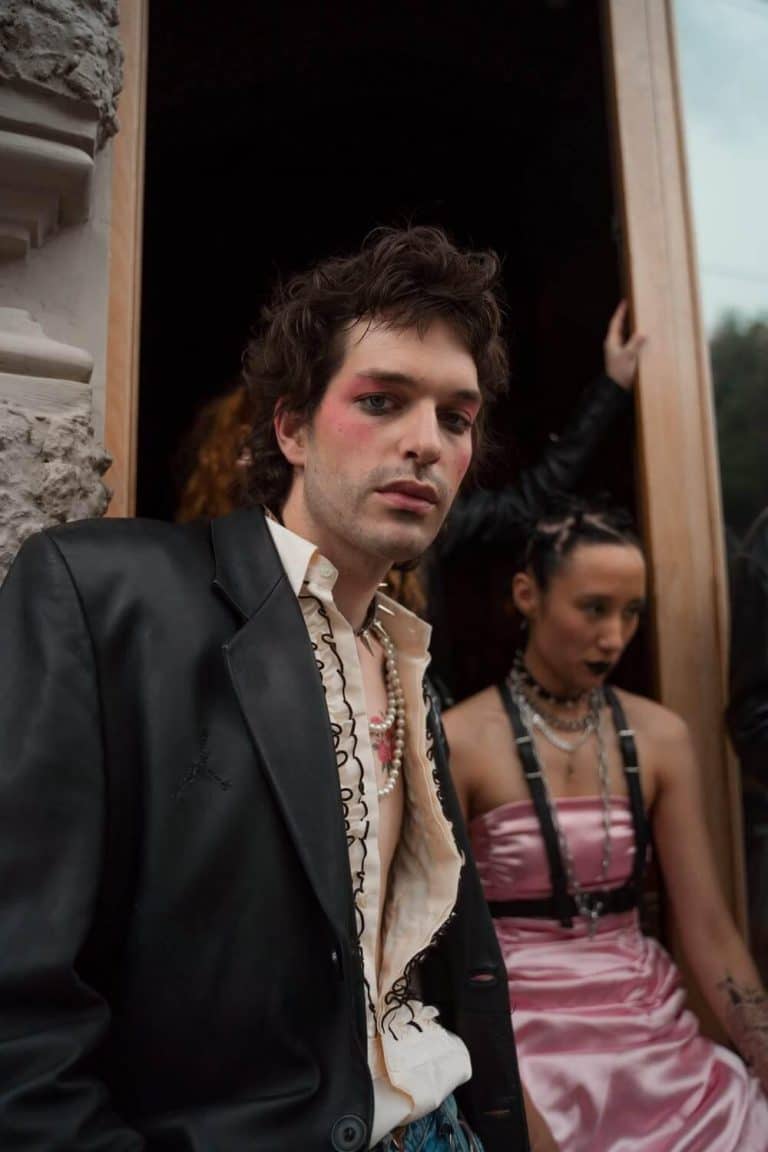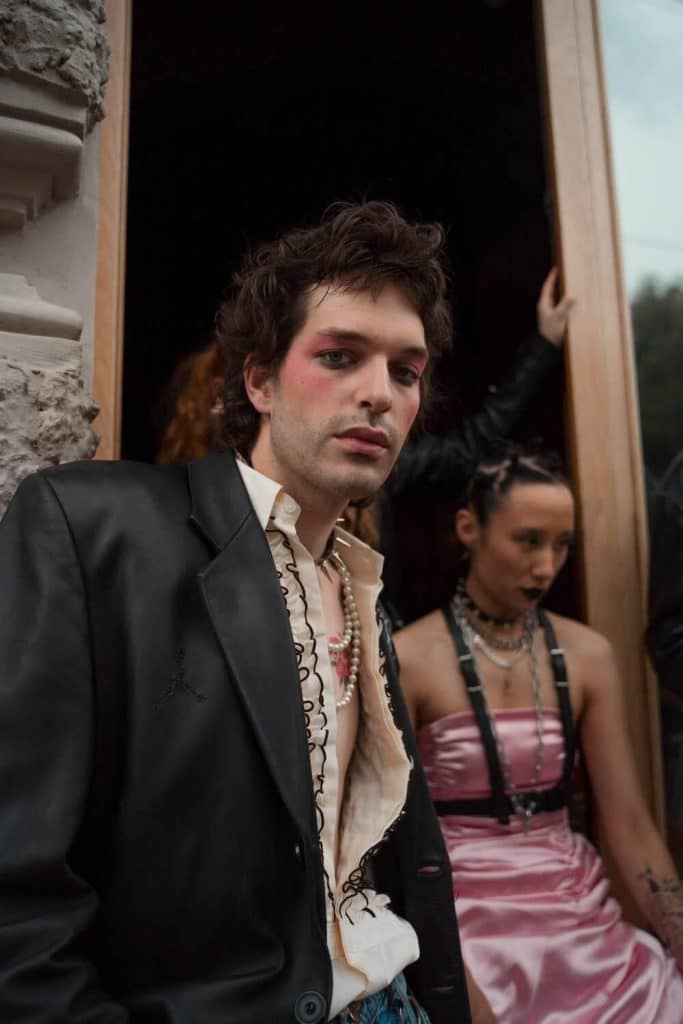 Retro
If your style tends a little towards the retro, rock n roll, or rockabilly, then you'll want to go with winged liner and probably a red lip to match! This is a very specific look, of course, and would complement a wedding dress with a 50s cut better than anything else. Add some luscious statement lashes to round off the look perfectly.
Brow Down
Create a chic and modern statement with a bold brow. Fill your brows in subtly where you need to, and make use of a brow pomade to fluff them up and lock them in place. We recommend making exquisite brows like this the focus of a look and keeping everything else subtle and minimal.
Smoked Out
If you like bringing the drama, this one's for you! While a super dark smokey eye might be a little outdated, you can apply the technique to your eyeliner for a more modern version of the look. Apply a reasonably thick layer of pencil liner and use a fine brush to smudge and smoke it out across the upper lid.
Sheer
Show off your naturally gorgeous skin or adorable freckles with a sheer foundation or BB cream. The key here is to keep your skin incredibly fresh and moisturized before the big day and then not to overdo the lip or cheeks along with the sheer skin. Opt for a light cream or powder blush on the apples of the cheek to add life to this light look, and go for a lip tint of gloss instead of lipstick.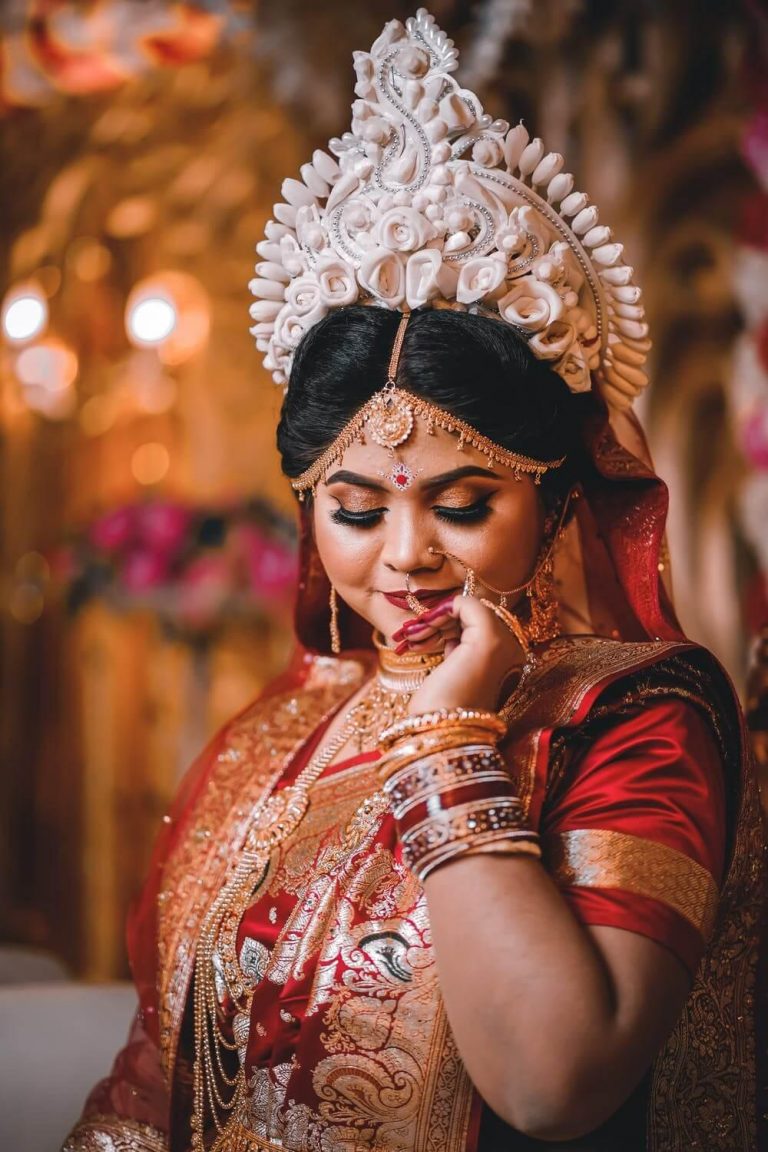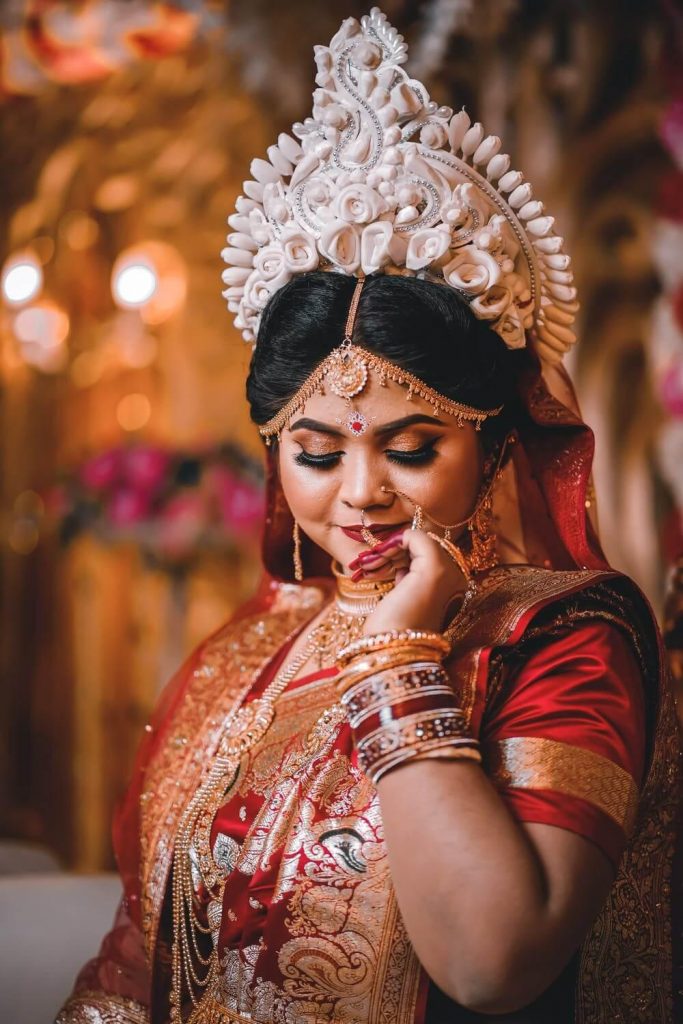 Glamorous
Think JLo for inspiration. Go with gradient, metallic eyeshadow in shades that match the tone of your complexion, bold lashes, and a warm, peachy gloss or tint on your perfectly lined lips.
Wrap Up
Whichever makeup look you choose, and whether the bride or the groom or both (or neither!) opt to wear some, we know that these tips will make your wedding prep a little easier and your look much easier to put together.