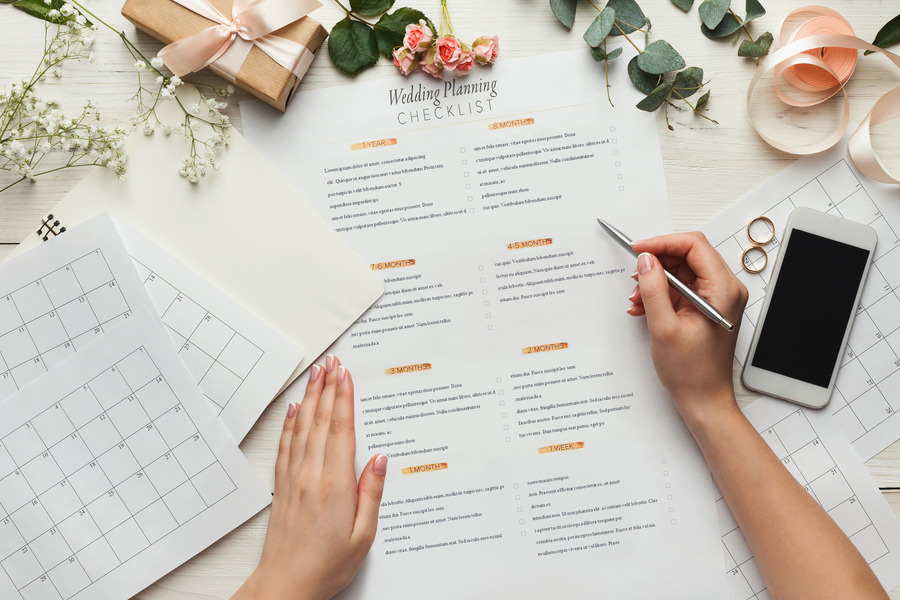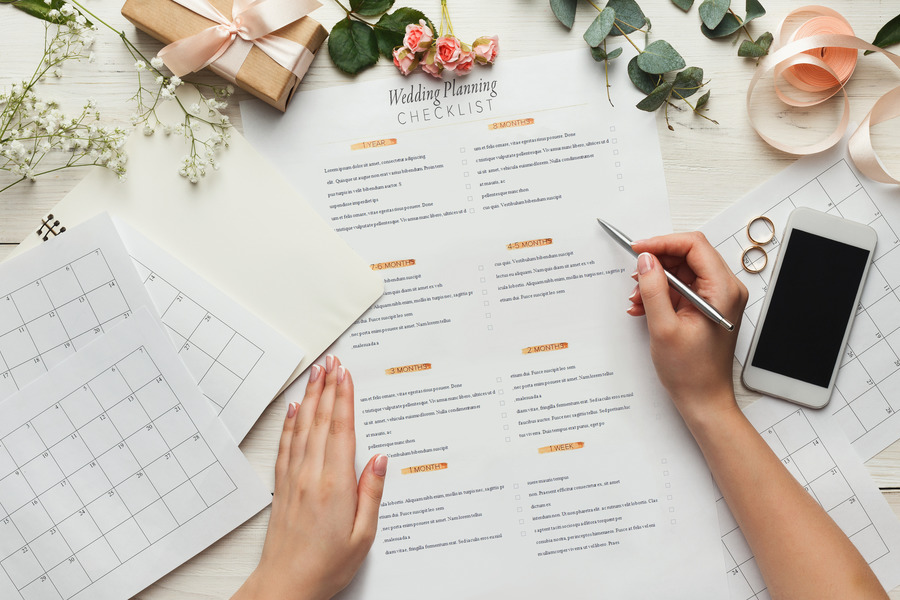 2019 has started, you've either set a date or you're pretty close to agreeing one. But now you're anxiously counting down the months, days, hours and you're unsure Of where to start. Alongside applying for your wedding licence, organising your registrars for your church or registry, there are other key items to organise- your seating plan being one of the most time consuming. And there are fun parts too! These tips will help you to prioritise and get a plan together, before it's too late!

1. Communicating your date
Once you have a date agreed let your loved ones know! Immediate family should be your priority. Tell them first in case there are any drop outs. This gives you the opportunity to discuss an alternative date before announcing your date to all your guests. Once finally agreed, send out your Save The Dates. These should be sent out at least 6 months before your big day!

2. Choosing your venue
Many couples are moving away from the typical wedding venue and are looking for more unique spaces- art decor spaces, beachfront receptions or Teepees. Whatever you choose, choose it early. Popular venues are booking up two years in advance. You'll need to be quick if you want to secure your date. Your venue choice should trigger you to start considering your theme for your big day.
3. Send out your wedding invitations
Choose wedding invitations that suit you as a couple and that set the mood for your big day! There are so many to choose from but once you have your venue in mind and a possible theme, you should be fine to choose your wedding invitations. Will it be something simple, chic, or bit alternative? You'll have an idea already. Send these out to your guests at least 3 months in advance of the big day. The earlier the better!
4. Choose your Wedding Dress
You may be surprised that this is number 4 on the list but trust us, knowing your date and your venue choice will help you decide what dress will suit your big day! The time of year you're getting married in will play a huge factor as an example. You may need to shop around to find what you want and be prepared to be surprised. Try on styles you've automatically dismissed. You just never know! Try and choose your dress at least 6 months in advance to allow for it to be ordered, have multiple fittings and any necessary alterations.

5. Choose your Wedding photographer
Your wedding photographer is so important! Do not underestimate this. It's recommended that you meet and interview a few before choosing one. A test shoot is absolutely essential. Now you have your wedding venue, date and your dress, you need to assess whether your photographer's style fits the style of your day 

6. Choose your Wedding Flowers
As your date is already agreed this allows you to discuss with your florist which flowers will be in season! It's much cheaper to buy flowers in season than out of season. I'd suggest going to your florist with a mood board. This should include a photo of your dress and your venue.  You can then discuss flower options and the visuals will allow you to make a confident choice
7. Wedding Rings and Wedding Insurance
Your rings are to last you a lifetime so this is one area you can afford to be truly picky over! It's up to you whether you choose matching wedding rings or whether you choose rings to match your own unique style. It's very common for the couple to choose matching metal. This is also a good time to choose your wedding insurance- covering your costs should a supplier let you down on your big day or in the event your wedding gets cancelled! An essential part of your planning, particularly if you're spending a lot
8. Seating Plan
This is the part that everybody dreads but everybody has to do! Save time and potential by discussing early which family members do not get on or won't get along. Keep them on separate tables if possible. Agree where you want your family to be in relation to where you are sat. Then agree the bridal party, close friends and close relatives and so on. You can download seating plan templates online 

9. Extras on the night
You've so far put everything in place in order to have an elegant wedding day that reflects the love that you and your partner have for each other. Now it's time to think of the extras that lead to a truly elegant day for you and your guests. Photo booths are a very popular way of capturing the events of the night, funny memories and all the best outfits! Your guests will leave your wedding even happier if you're having an open bar!

If you're having a summer wedding you can opt for an ice cream cart or ice lolly stand. Or how about an elegant dessert table with an array of fancy cakes or pastries? If you don't fancy cake you can go for a doughnut, macaroon or fruit cocktail table!