In today's fast-paced world, a constant need for energy and stamina is on the rise to carry out our daily routine.
Health expert at Click Pharmacy Jana Abloveska also suggests maintaining a reasonable energy level for optimal performance.
And what better way to revitalise your energy and stamina than by snacking on food items that are cram-packed with energy and can fulfil all your stamina needs.
But is every food item filled with the nutrients and supplements that can relinquish our stamina?
Well, here are the top 5 foods you can start adding to your diet plan from today to help you get through the day without running low on energy and stamina.
Bananas
Bananas are considered to be nature's sweet treat that's not only good for the taste buds but also our energy levels. Filled with carbohydrates, vitamins, potassium, and fibres, bananas are easily one of the most accessible foods to snack on when you're on a sweet energy rush. And speaking of sugar, bananas contain glucose, fructose, and sucrose which are more than enough to meet your sugar needs.
What's even more interesting is the fact that bananas are also famous for playing their role as a pre-workout diet because of their stamina-rejuvenating properties. Studies have shown that consuming bananas helps maintain dopamine levels in the brain. Dopamine, for those not familiar with brain chemicals, is considered the happy and energy-giving chemical of the brain. Since bananas are known for releasing dopamine in the brain, this only goes to show that you're in for an energetic ride.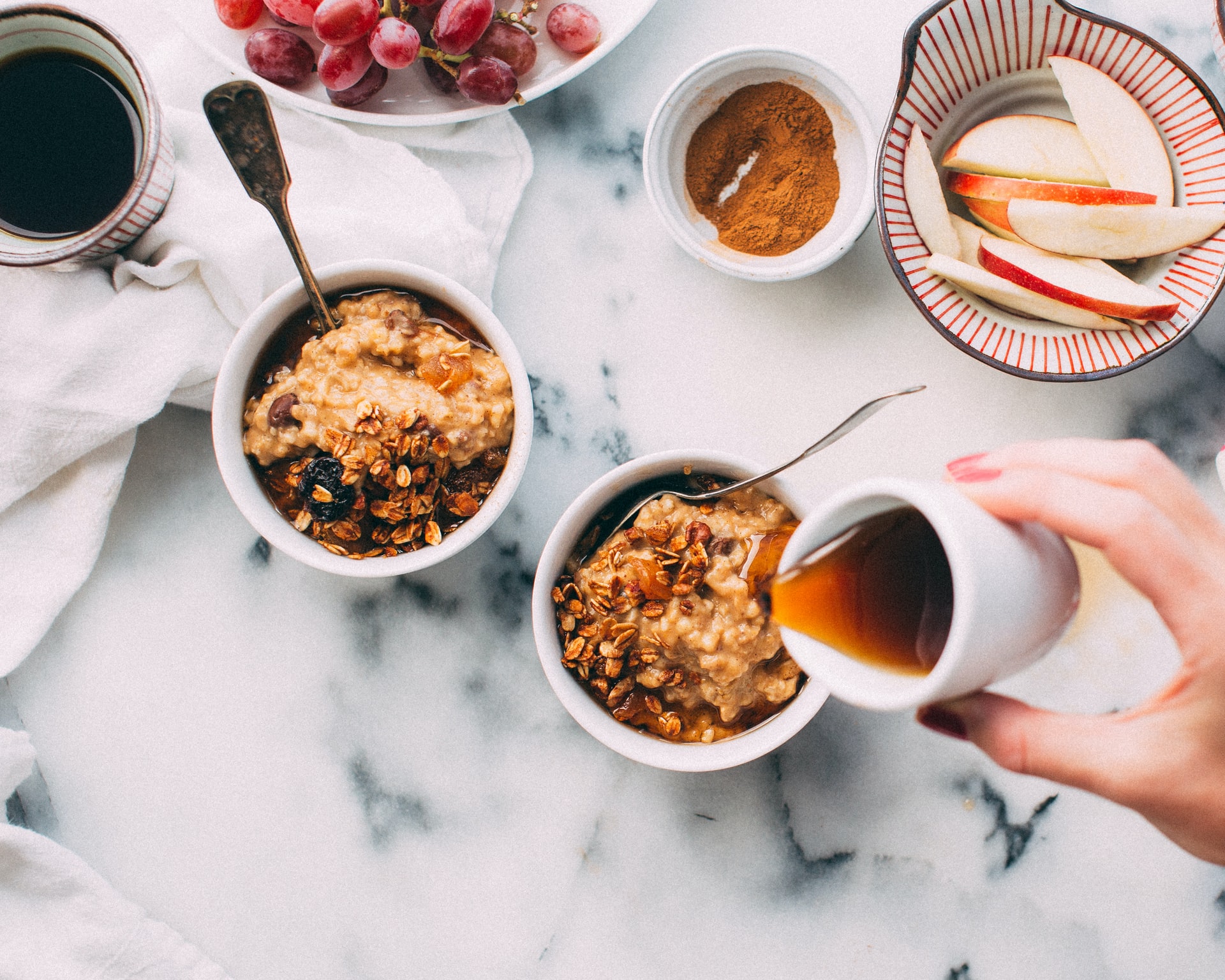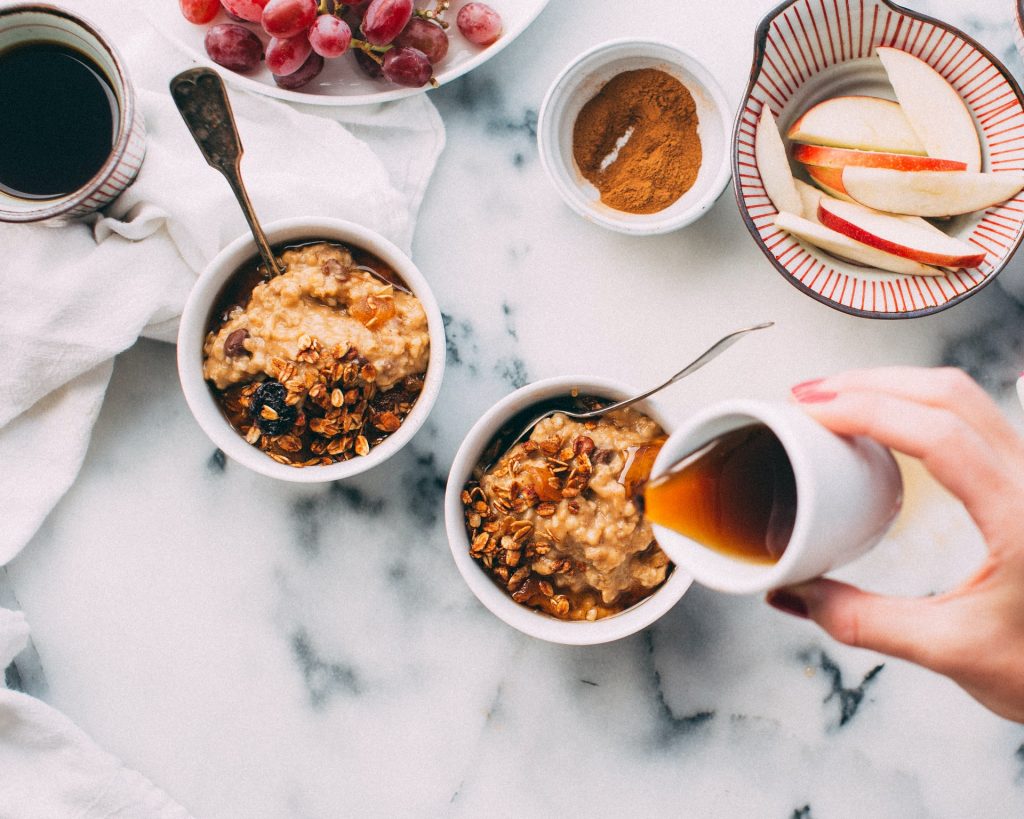 Oats
When it comes to choosing the perfect breakfast, many opt for oats. Reason? Well, firstly, because it tastes good, and secondly, it's so rich in fibre that many just can't resist making it part of their healthy diet plan.
Being nutrient-dense and rich in fibre along with Omega-3 fatty acids, magnesium, potassium, folate, niacin, and calcium result in oats giving you the energy boost you need to carry out your day without feeling low on stamina.
What's even more interesting is that oats take their time while digesting due to being so rich in soluble fibres, making this food item seem like an energy packet for your body.
Eggs
When it comes to being a versatile food option along with being packed with protein, there's nothing else that does it better than eggs to help you maintain that energy level.
Whether eating them on the side of something or just enjoying them solely, eggs contain all the healthy fats that'll make you feel less fatigue throughout the day. Packed with protein and nutrients, eggs also help maintain blood sugar levels when consumed in a healthy amount.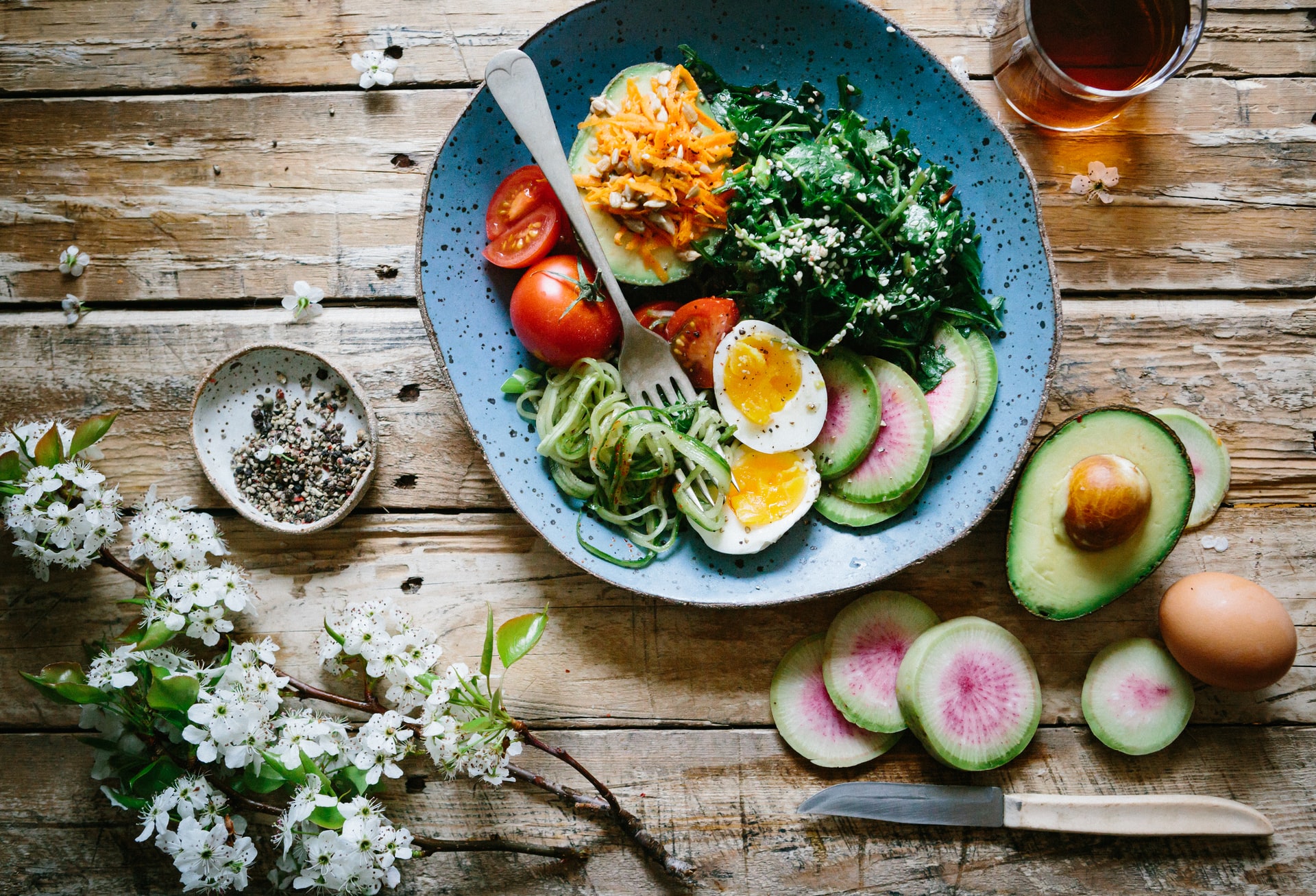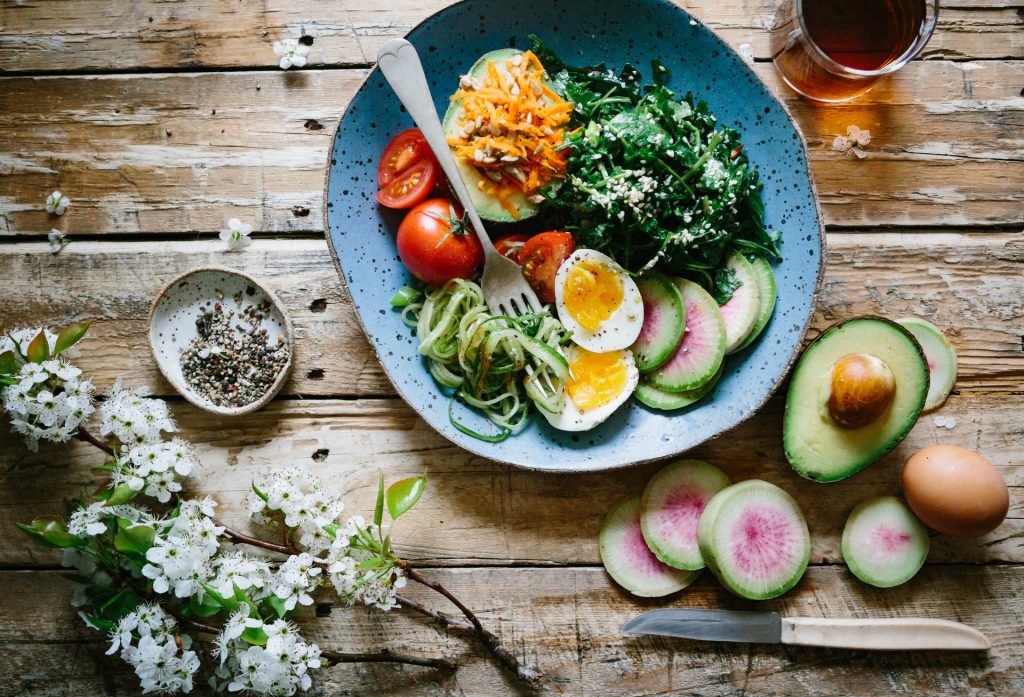 Nuts
If you're looking for energy packets that'll help you keep your stamina up to par, nuts should be on your shopping list. And what's so exciting about this food choice is that it's filled with many options. Ranging from almonds, walnuts, pistachios, and much more, you can have your pick to keep yourself fresh and ready for work.
Starting from almonds, one of the most commonly known and used nuts worldwide, these are filled with nutrients, magnesium, and vitamin B that work like a charm for your metabolism and keep your stamina levels optimal for your daily routine.
Next up on the list, if you're looking for protein and fibre in one easy-to-consume nut, pistachios are the way to go. Along with having high protein and fibre, they're also known to have monosaturated fats that are healthy for your heart and will keep you active throughout the day.
Finally, packed with fibres and has omega-3 fatty acids, walnuts are sure to take your attention when it comes to providing a lot for the buck. Walnuts consist of antioxidants that are beneficial for your body, especially when exposed to harmful and polluted environments. These nuts are also known for regulating cholesterol levels along with making sure your energy levels remain stable.
Vegetables
If you're in the market for something low on calories and full of nutrients and being readily available, then greens are going to exceed your expectations in the energy department. Being packed with vitamins, nutrients, and minerals, vegetables make our last yet favourite choice on the list.
One of the things you should look for is leafy vegetables as they contain vitamins A, E, C, and vitamin K all in one package. Not just in the vitamins department, but minerals like calcium, magnesium, and potassium, along with folic acids, work hand in hand to provide your body with a healthy and optimal working environment by producing red blood cells that'll make you feel less fatigued. Options like spinach or kale are an easy pick as they contain antioxidants and are high in iron that'll make you feel full of energy and stamina after every meal.