Even people who were full of adventure when the pandemic hit have found it difficult to get going again now that the restrictions have more or less totally been lifted. And it has been even more challenging for people who were more "temperamental adventurists" in the olden days.
But this is no great worry. We're just a little out of practice. Our sense of adventure is stronger than ever; it's just sleeping! There are plenty of trips you can take that'll help you to rediscover your sense of adventure and fun. In this blog, we'll run through some of the best options available to you. Incorporate one of the following ideas into your next vacation, and you're sure to be in love with life once again.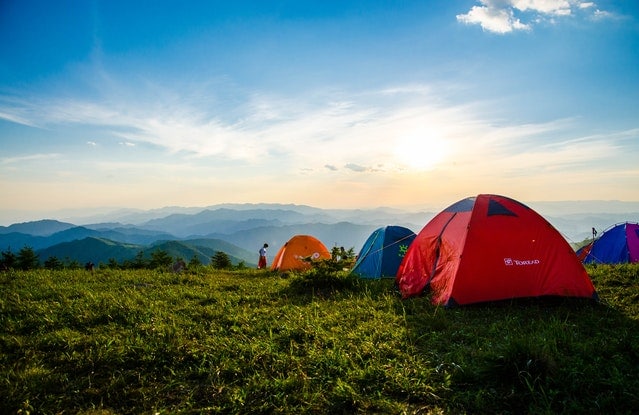 Sleeping Under The Stars
We've all spent a lot more time than we would have liked inside in recent years. Many of us have forgotten just how magical it can be to spend the night sleeping under the stars. So if you're looking for a quick and easy way to rediscover your sense of adventure, look at taking a camping trip. There are plenty of amazing places to camp within the UK — just be sure to take plenty of waterproof clothing. You never know when it's going to rain when you're on this island of yours. In the best-case scenario, however, you'll have a beautiful night sky where you can stare deep into the cosmos. 
To The Northern Lights
If you're looking to take your connection with nature that little bit further, then you could consider taking a trip to the far north to see the Northern Lights. It's one of those experiences that stay with you forever. There are plenty of things you can do while there besides looking at the Northern Lights, too, but that'll be the highlight. The further north you travel, the greater the likelihood is that you'll see them — it's best to give yourself a week to increase your chances of seeing them.
For another awesome Scandinavia experience, consider going during the summer months. The sun doesn't set during that time. You can go kayaking at 2 am in the morning, and it'll feel like you're going at 2 pm. Pretty crazy!
An American Road Trip
There's nothing better than taking a road trip. And it's especially good when you're in the United States. That's because, first of all, it's a country that runs on cars; the culture of driving there is more pronounced than it is in the UK, for instance. And then there's the whole matter of…all the awesome natural wonders that the country boasts. Take a road trip in the west of the USA, and you'll have more awe-inspiring views than you can shake a stick at. You may consider keeping the costs down by camping along the way, too, rather than staying in motels. This is more than just a cost-cutting exercise, however — there are some jaw-dropping campsites in the US.
Disney Goodness
Nothing will bring out your fun side more than stepping into the most magical place on earth! Disney World comes with a big reputation, but everyone who goes says that it more than lives up to the hype. This trip is especially recommended if you're travelling with the kids in tow, but there are plenty of couples who go to Disney World too. You can save some money by looking up Florida hotels specials and booking your tickets beforehand. While you're in the area, you may also decide to swing by some of Florida's many other awesome attractions, too — there's no shortage of them!
Staycations
You don't necessarily need to journey to another country to have a fun and adventurous time. Indeed, you don't even need to head to another part of this country. You'll have spent a lot of time at home in recent times, but you may not have spent all that much time in your hometown. We're all prone to look further afield when we want to have a holiday. But there's value in looking closer to home. For one thing, it's a lot cheaper. For another thing, who knows what you're missing out on by failing to explore your city? There could be an amazing hotel that you would love to stay at!
Enchanting Europe Cities
Looking for a quick and cheerful holiday? Then check out a European city. There are plenty of great options out there, and the best thing is that you really only need a few days. You can leave on a Friday morning and come back on Sunday evening, and you'll have had a great time! The destination that you choose will depend on various factors, mostly to do with your interests. But some tried and tested recommendations include the big hitters, such as Paris, Berlin, Barcelona, and Rome. It's very easy to enjoy these places!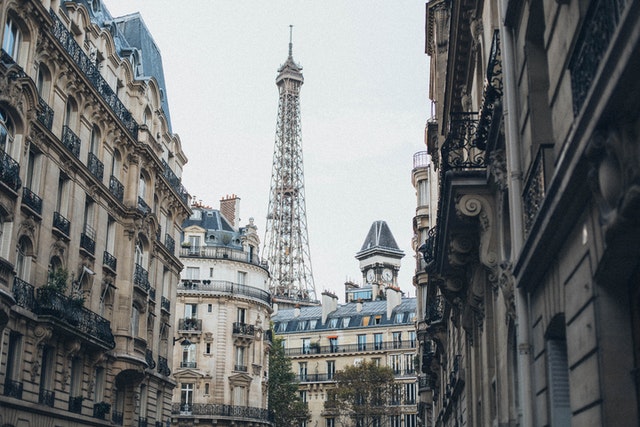 Backpacking Options
Is there a more romantic image than the idea of packing a backpack and setting off on an adventure? We don't think so. If you're yearning for something that'll definitely give you some stories to tell, then consider booking a flight to a far-flung land and backpacking your way from hostel to hostel. It's a surefire way to return home with plenty of memories.  
Set Yourself a Challenge
There's no avoiding the fact that, compared with the olden days, modern travel is a pretty sanitised experience. There's very little that's challenging about it. At least, that's true when you compare it with what it must have been like to travel without a map, with no way to translate, and with no way to stay in touch with anyone (at least in a time-efficient way). If you yearn for the adventure of those days, then you could look at setting yourself a challenge. You might decide to set yourself a daily budget (a small one), decide not to pay for travel (hitchhiking, walking, etc.), or anything else. This is a good way to make your trip extra memorable — and also totally your own.
A Different World
Most people have at least some sense of what to expect when they visit a European or American city. They know that it's not going to be entirely different from the other European cities that they've already visited. They're not totally shocked by what they find, for instance. But there are some corners of the world that are so totally different that you really will experience some culture shock. Japan would be a good example. It can be a bewildering experience to land in Tokyo and take in all the sights. If you're looking for a surefire way to have a memorable time, then that could be it!
Train Journeys
Finally, you could consider taking a train journey. Most people just decide to take a plane these days. But you can travel to most places on a train (within Europe, anyway). People tend to avoid them because they take so much longer than taking a flight. But this is a flawed way of thinking anyway. For one thing, the travel time can be broadly comparable, especially since you need to get to the airport, go through security, travel into the city when you land, and so on. The other factor is that these journeys are often a lot more fun than taking a plane. Rather than just sitting in your seat waiting to land, you can enjoy a train journey. You can get up, look out the window, and visit the cafe/restaurant. It's awesome!