Traditionally, men have been given a very limited choice of rings when getting married, but in the modern age, this has been flipped on its head.
In fact, there are so many different styles and designs available today, that picking one can be tricky. To help out, here's a guide to the rings and bands on offer to 21st-century grooms.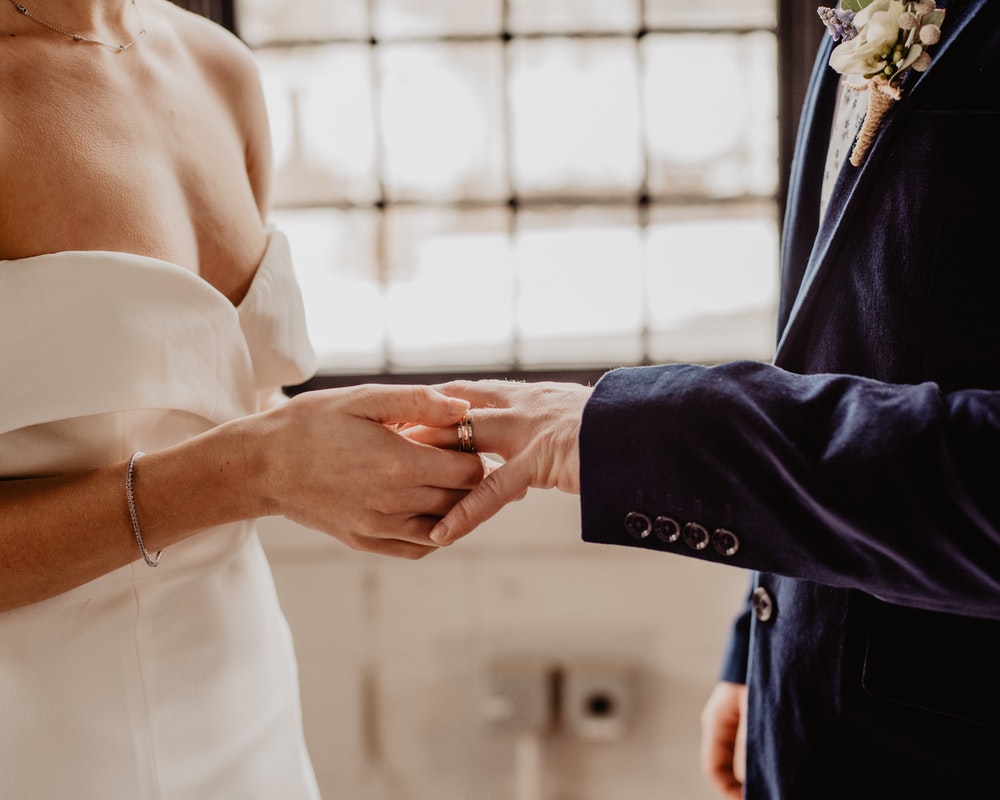 Selecting the right size
Before doing anything else, you need to find your ring size. This will avoid the possibility of selecting a wedding band that doesn't fit, which is important because making adjustments is costly and potentially impossible depending on the materials.
For men, ring sizes typically sit between an 8 and a 14 on the US scale. You can measure by tying string around your finger and measuring the circumference but remember to factor in your knuckle as well, because you'll need to push the ring over this protuberance to seat it comfortably.
Deciding on a profile
If you're not a ring wearer, you might not know that bands can have entirely different profiles. For rounded profiles, the classic court ring is the uniform option, while a flat court ring will have a rounded interior and a flat exterior.
It's sensible to try out different profiles to see which feels the most natural and comfortable before you commit, and also consider what the bride is wearing as well.
Weigh up widths
From slender to chunky, the look of a ring will vary greatly depending on the width of the band. Grooms tend to pick wider bands because this gives them a more masculine aspect, although this might compromise comfort levels, depending on the size and shape of your hands.
Explore materials
A quick look at Diamondère men's ring models will demonstrate just how diverse the selection of materials used in contemporary wedding bands can be.
From sterling silver to gold and even platinum, the metal you pick will determine both the look and feel of the ring, as well as the price you pay.
There are also newcomers to the scene at the moment, including palladium which has the classiness of platinum at a fraction of the price, or even the likes of titanium and beyond. Once again your personal taste, and also the preferences of the bride, have to be taken into account here.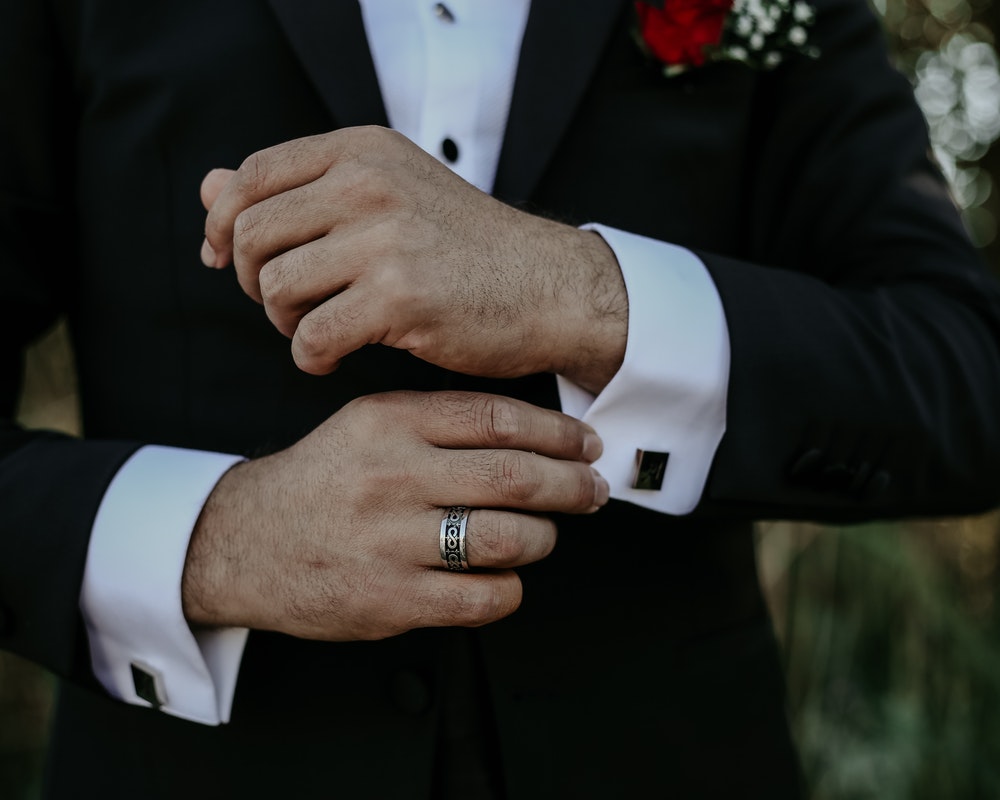 Investigate gemstones
Another way in which men's wedding rings have changed over the years is that it's now no longer unusual for bands to be inlaid with precious gems. You can still choose a plain, unadorned band if you'd prefer, but if you enjoy a bit of bling in your life, then go right ahead!
Diamonds are still up there among the most popular stones in this context, although you can also bring color and creativity to the table if you opt for emeralds, sapphires, quartz, topaz, or even pearls.
Obviously, you'll pay more for a wedding band that features precious gemstones inlaid in the metal in most cases. But this is a once in a lifetime purchase, so don't be too dissuaded by the prospect of stretching your budget a bit to get what you want.
Final thoughts
It helps to go into buying a men's wedding band with an idea of what you're looking for, because if you haven't got a plan beforehand, the variety can definitely be overwhelming.
Also, remember that you don't need to rush this decision. Instead, start looking well in advance of the big day, take your time and try out potential purchases so you are happy in the long run.