It's that time of year again, the weather is getting colder, and you need to start thinking about what to wear. Sure, you could always just throw on a heavy coat or sweater, but why not add some style to your outfit too?
Keep your style hot when the weather gets colder with the right accessories and layering techniques, you'll look great even when it's freezing outside.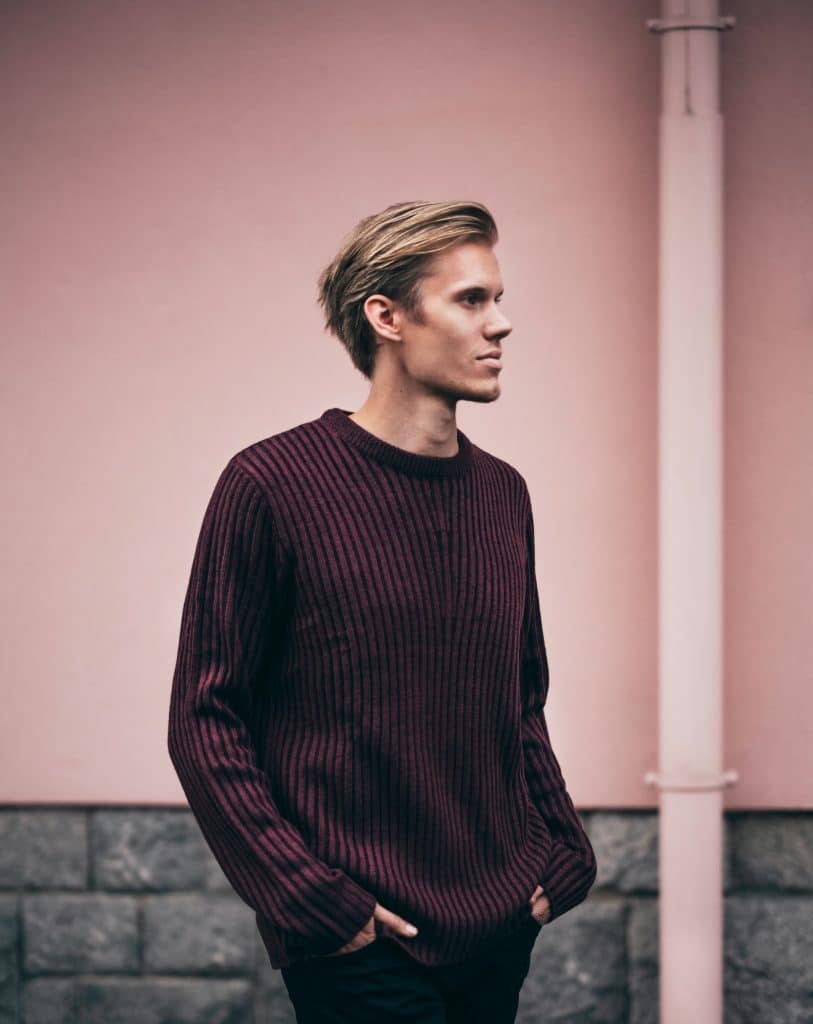 Make Your Sweaters Work for You
Sweaters are a great way to stay warm, but they don't have to be boring with the likes of the fisherman sweater range. Sweaters can be worn as a standalone piece or layered over shirts and jackets. Here are two ways you can wear your sweaters:
The Cardigan
A cardigan is an excellent choice if you want something soft and comfortable around your body. It's also versatile because it can work with both casual and dressy outfits, which makes it perfect for all seasons!
The Half Zip Sweater
This type of sweater has been making a comeback lately due to its versatility and ability to keep you warm without being bulky like other types of sweaters might be on colder days when temperatures drop into the teens or below zero Fahrenheit degrees in some places around the world where people live closer towards those climates than others do!
Layer a Shirt Under Your Sweater
Hate to break it to you, but your sweater collection is going to be on hiatus come winter. Your go-to cardigans and cable knits are not the most heat-friendly items in your wardrobe—so how do you stay warm without sacrificing style?
Well, there's one easy answer: layer with a long-sleeved Grandfather shirt. This way, when it comes time for work or play, you'll at least have something concealing those bare arms.
A grandfather shirt keeps out the chill, buttons (for ease of access), and a color matching either your sweater or pants (only if they're neutral).
Add a Waistcoat
A waistcoat is an essential piece of men's winter wear. It's a great way to add color to your outfit and can be worn over a shirt or sweater, giving it even more versatility.
Take into account your overall silhouette and the additional layers. Right now, the looser style of sophisticated tailoring is in trend. It's all about using lightweight fabrics and colors, as well as mixing up your outfit's styles. A casual yet fashionable approach makes the waistcoat an integral part of the whole ensemble.
Add a Scarf
If you're looking for a way to add some warmth and style to your outfit, consider adding a scarf. Scarves can be made of Aran wool, cashmere, and Alpaca wool! They come in many different styles and colors—so there's something for everyone.
Scarves are great because they can be tied in different ways depending on the occasion. A simple tuck will keep you warm during chilly days while still allowing you to accessorize your outfit with beautiful scarves that show off your style.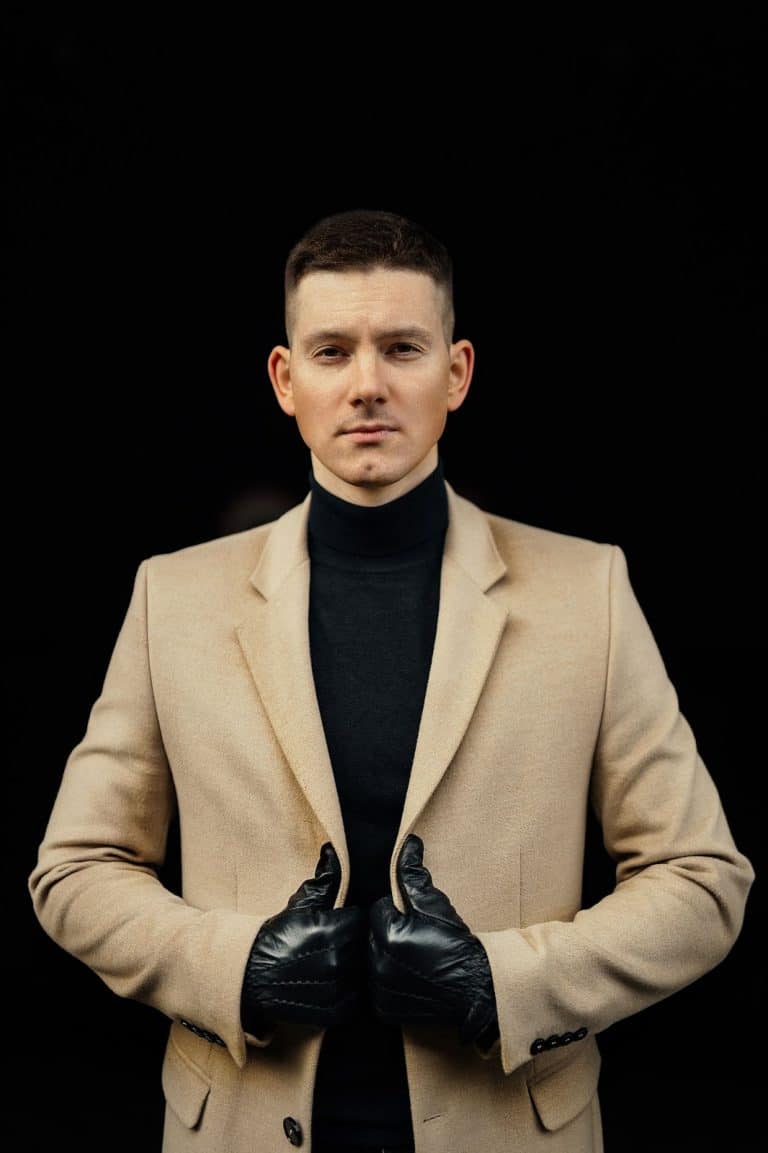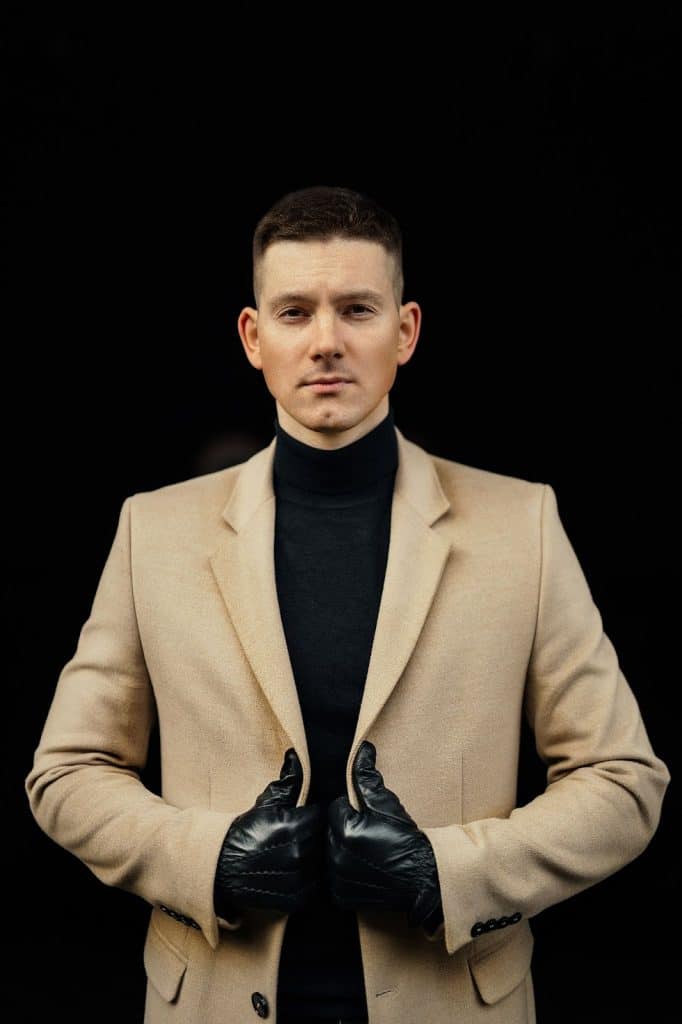 Wear a Coat to Compliment Your Outfit
A jacket is a must-have for any man's wardrobe in the colder months. It can be paired with a shirt, sweater, vest; scarf; and even a waistcoat. A coat also looks great with boots, shoes, and hats. A coat is an essential piece for any guy who wants to stay stylish through the winter months.
Coats come in a variety of styles and materials, including wool, leather, and suede. They can be long or short, depending on the occasion. Some are made from heavy-duty fabrics that are ideal for cold temperatures, while others feature lightweight materials that won't make you feel weighed down.
Accessories Are Your Friend
Accessories can be your friend. Whether you're looking for something to help keep warm or something to keep you dry and safe, there's an accessory out there just waiting for you!
Accessories are a great way to add color to your outfit when the weather gets colder. They can also, help protect your skin from wind chapping and sun damage during long walks outside on those bright winter days.
Final Thoughts
Wool is a great choice if you want something soft and warm, including cashmere, Aran wool, and merino wool. Accessories are key when it comes to keeping warm—and making sure that all of your outfits still look amazing! Hats, scarves, and gloves made from wool make for an easy way to stay stylish without sacrificing warmth. Think outside the box and experiment with different looks until you find one that works for the colder seasons!