Are you ready to take your style game to the next level? Whether you're a casual dresser or someone who loves to dress to impress, we've got the perfect inspiration for you – men's leather Jackets!
Now, we all know that the way we dress has a big impact on how we're perceived. Whether we're going for a casual, semi-formal, or formal look, the outfit we choose says a lot about us.
And in today's day and age, everyone wants to stand out and make a statement. That's where the leather jacket comes in.
This classic piece has been a staple in men's fashion for as long as we can remember, and for good reason. It's effortlessly cool and adds a touch of edginess to any outfit.
Plus, it's versatile enough to wear in a variety of situations, from a night out with friends to a more formal occasion.
But enough talk, let's get down to business. In this blog post, we're going to show you how to style your leather jacket for maximum impact.
Leather Jacket For The Casuals
Who said you have to compromise on style when dressing down? Add a touch of luxury to your casual outfit by throwing on a leather jacket. Yes, you read that right! A leather jacket can transform your casual look into something effortlessly stylish.
For a laid-back yet dapper look, pair a white t-shirt with some casual straight baggy pants. Then, add an oversized leather jacket to complete the look. And for your footwear, opt for some chunky joggers. This simple yet stylish outfit is perfect for a day out with friends or even a casual hangout.
The Biker Hunk Look
Do you want to look like a total badass while you're out on the road? Then, the leather biker jacket is the perfect addition to your wardrobe. These jackets not only give you a buffed-up look but also provide protection from getting hurt or injured.
To rock this look, pair up some cargo pants with a basic, round-necked t-shirt and a leather biker jacket. And for footwear, chukka shoes are the way to go. You can even add on a neck chain and some leather handcuffs to complete the biker vibe. This simple, modern look is perfect for bike trips and will make you look like the ultimate biker hunk.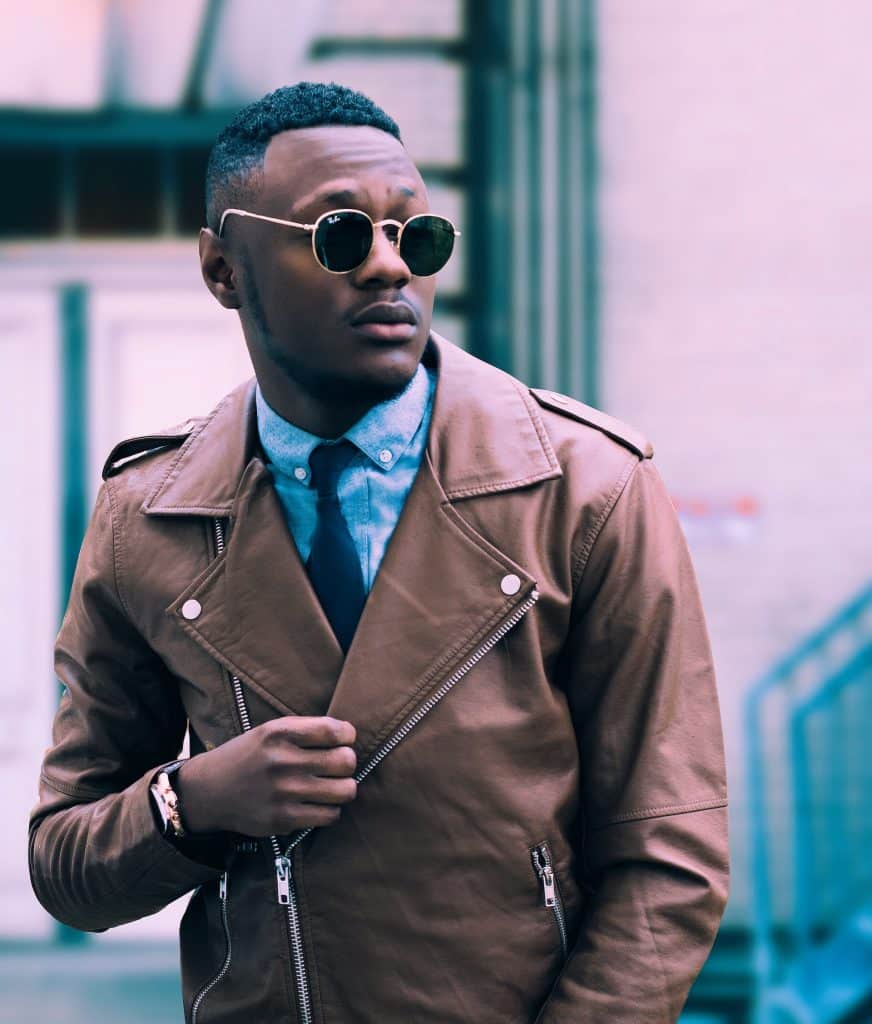 Leather Jacket Over Office Look
If you're tired of dressing in the same boring look for work every day, then we've got some good news for you! You can still look stylish and professional at the same time.
To start off, opt for chino or khaki pants in any colour and pair them with a button-down shirt. Make sure to tuck in your shirt for a polished look. For footwear, you can choose from loafers, sneakers, oxfords, or derbies, depending on the formality of your office setting.
To make a difference in your look, add a leather jacket over your outfit. You can choose from a quilted biker or motorcycle jacket for an edgy touch. And if it's colder outside, an aviator jacket is a great choice too. The zippers on the jacket will add an extra layer of style to your office look.
An All-Black Outfit for the Winters
When it comes to winter fashion, dark colors are the way to go. And what better colour than black? It's an all-rounder colour that never goes out of style. You can dress in any way you want with black and still look chic and stylish.
To create an all-black outfit, start off with a black turtleneck and pair it with black skinny denim jeans and sneakers. If you want to add a touch of sophistication, you can go for Derby shoes instead.
Slide on a black aviator jacket or a suede bomber jacket to complete the look. And to accessorize, wear a classic or vintage watch. This simple yet sleek look is perfect for any winter occasion.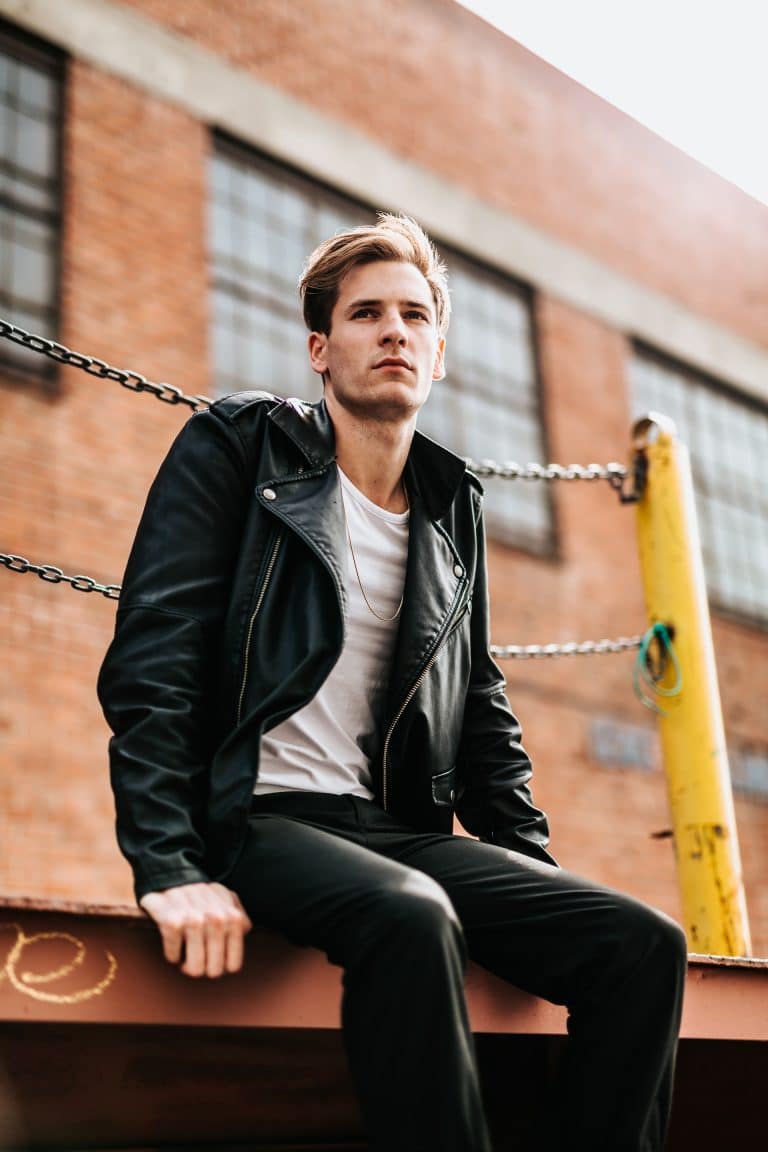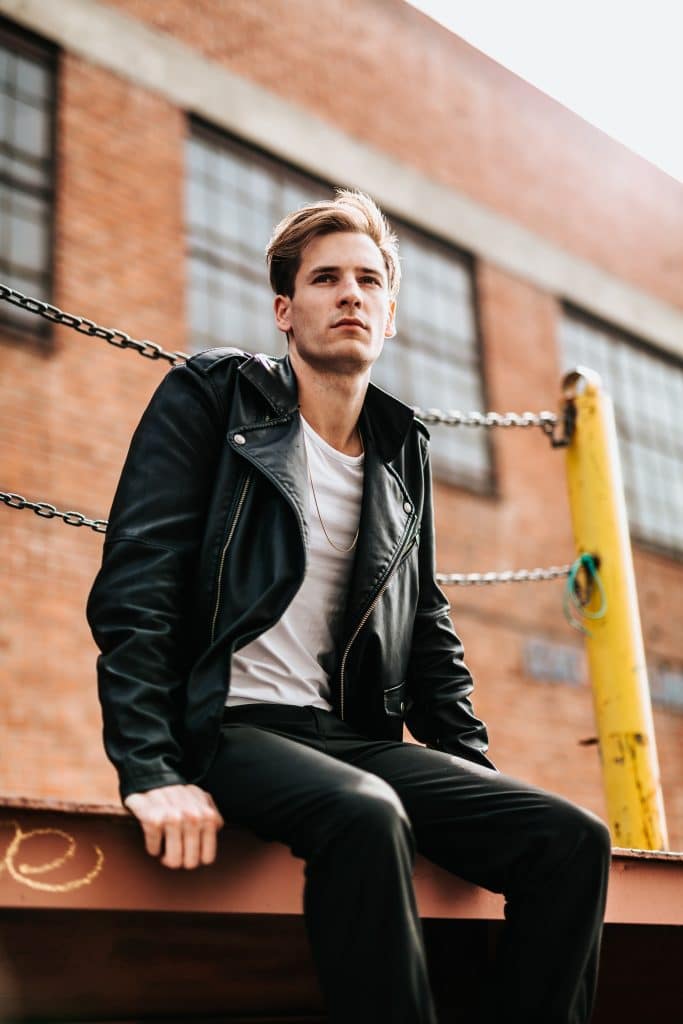 The Vintage Leather Jacket Look
Are you a fan of vintage fashion with a modern twist? Then, the Vintage Leather Jacket Look is absolutely ideal for you. This classic style has made a comeback in recent times and has been embraced by fashion enthusiasts all over the world.
To achieve this look, wear a vest and tuck it into your boot-cut pants. Slide on your leather lace-up shoes and put on a trucker leather jacket or a simple oversized zipper jacket. And there you have it, the perfect vintage leather jacket look that will make you stand out in any crowd.
All Leather
From leather jackets to pants and boots, leather has been a staple in the fashion industry for ages and it's not going anywhere anytime soon.
But wearing all-leather is not an easy task. It takes courage and guts to pull off a complete leather look. If you're ready to take on the challenge, here are some tips.
To start off, keep your outfit simple with a basic button-down or t-shirt. Pair it with leather pants and slide on a leather jacket.
For a complete leather look, add on leather suede boots and a leather belt. Trust us, this outfit is sure to turn heads and make you look like a total fashion icon.
However, when picking a leather jacket, there are a few things to keep in mind. Stick to a straightforward, timeless design like a double rider leather jacket, as it will match more items in your wardrobe.
Avoid using bulky accessories or extra closures, as less is always more. And, to ensure your purchase lasts a long time, consider the quality of the material.
To recap
Leather jackets are the perfect statement piece for any wardrobe and can be styled in a variety of ways.
Whether you're looking for an edgy biker look, a polished office look, or something more vintage-inspired, there is sure to be an outfit that fits your style.
Just remember to keep it simple yet timeless and pick a quality leather jacket that will last you for years to come.