Finding your interior design style and choosing the right decorations for your home can make your rooms feel more comfortable and appealing and help you create a space that you're going to enjoy for years.
So, it makes perfect sense to think of it as a long-term investment and choose quality pieces that are going to stand the test of time.
But even if you've found the perfect blend of colours, furnishings, materials, and accessories, seeing the same décor daily can get dull. 
However, you can't change your whole house and start redecorating from scratch every time you get bored with your interiors.
Not only would it be extremely exhausting and time-consuming to give your home a full makeover on the regular, but it would also put a considerable strain on your finances. 
Fortunately, there's a much more affordable and enjoyable way to update your home's look and keep things fresh and interesting in the long run without breaking the bank or your back: you can switch up your décor with the seasons and make your home reflect nature's changes.
So, here are some simple tips and ideas that can help you transition your interiors for the seasons.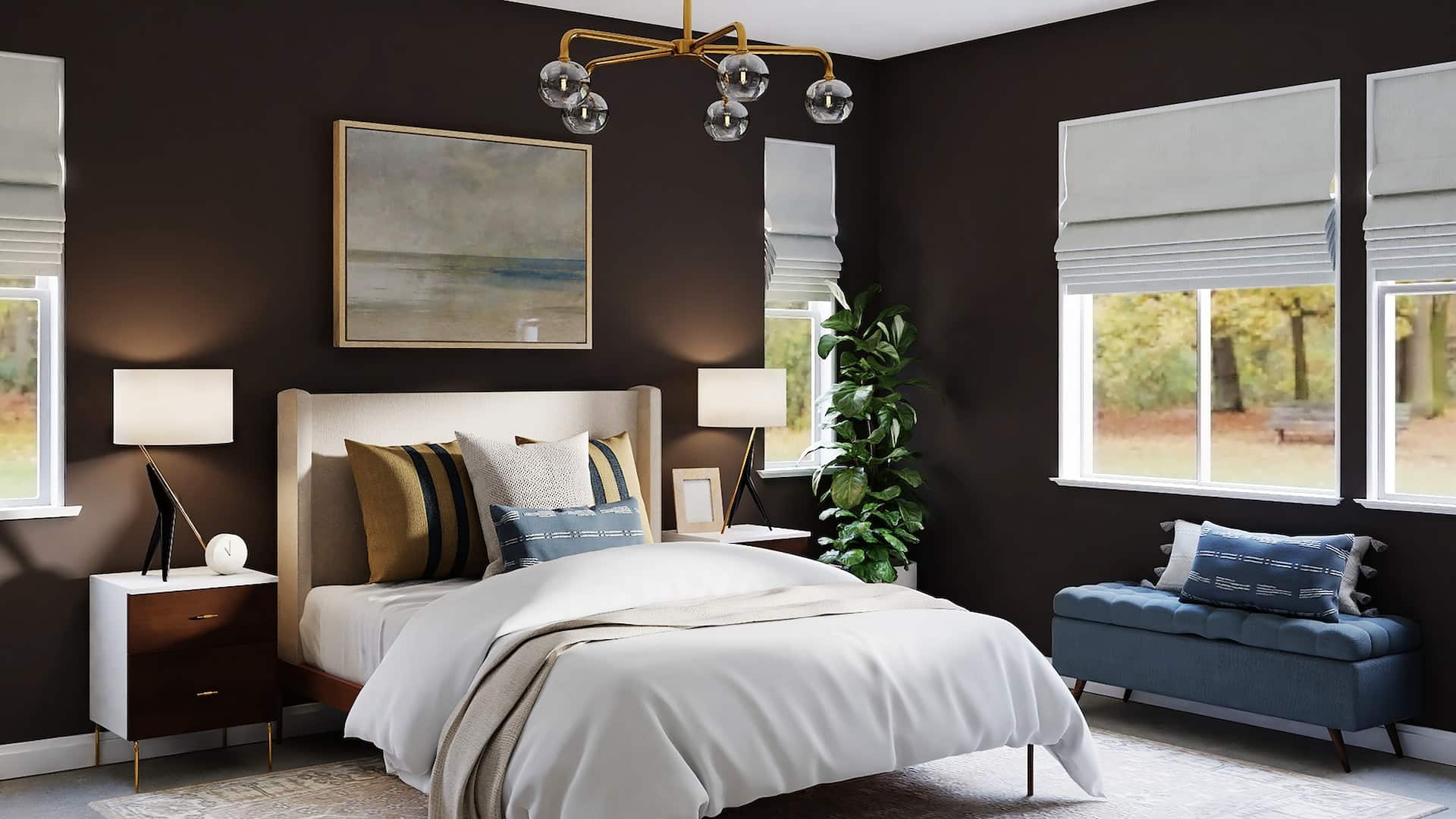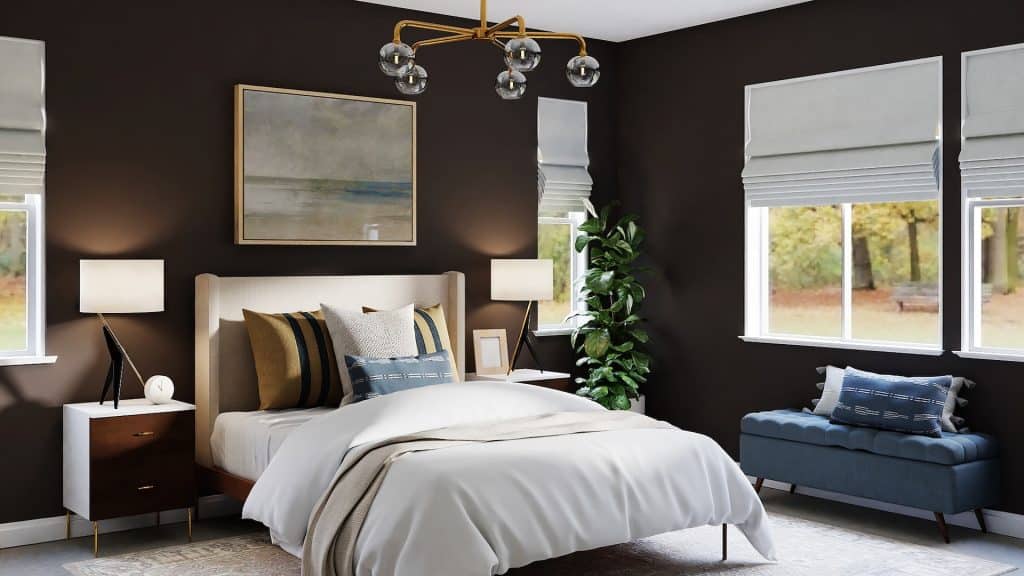 Have a solid base
If you want to play around with different décor elements, you first need a base that will allow you to make all the changes you have in mind later on.
Think of it as creating a canvas that you can paint on using different colours and techniques. This means you need to find your style and decide what pieces you're going to keep all year round. 
A timeless neutral style comprised of versatile items that work well with various other elements will make it easier for you to integrate seasonal décor into your home, as you won't have to worry about unfortunate combinations.
If you worry that a more toned-down style could make your rooms look a bit lacklustre, you can always add character and showcase your creative side by choosing bolder decorations and accessories, whether it's artwork, pillows, planters, rugs, window treatments and so on. 
Play with colour and texture
One of the simplest ways to capture the essence of each season in your home is to experiment with different colour palettes.
Since colours have the power to evoke emotions and influence perceptions, you can create a seasonal ambience by adding a variety of hues and shades throughout the house. 
Each season is traditionally associated with a different colour scheme. Spring is a time of renewal and growth when nature slowly comes back to life after the cold winter months, so soft colours like blush, warm yellow, grassy green and pastels are best suited for this time of the year.
Summer is all about vibrant hues like bright red, hot pink, turquoise, or vivid orange. Autumn comes with a wide range of rusty colours like brown, deep orange, burgundy and mustard.
Finally, winter brings in the greys and the whites, but livelier shades like evergreen, blue or red are also welcome.  
Textures can also help you achieve a similar effect and further refine your seasonal style. Heavier materials like wool blankets and knitted throws are perfect for the colder months of the year, while lighter textures can be used throughout the warmer seasons.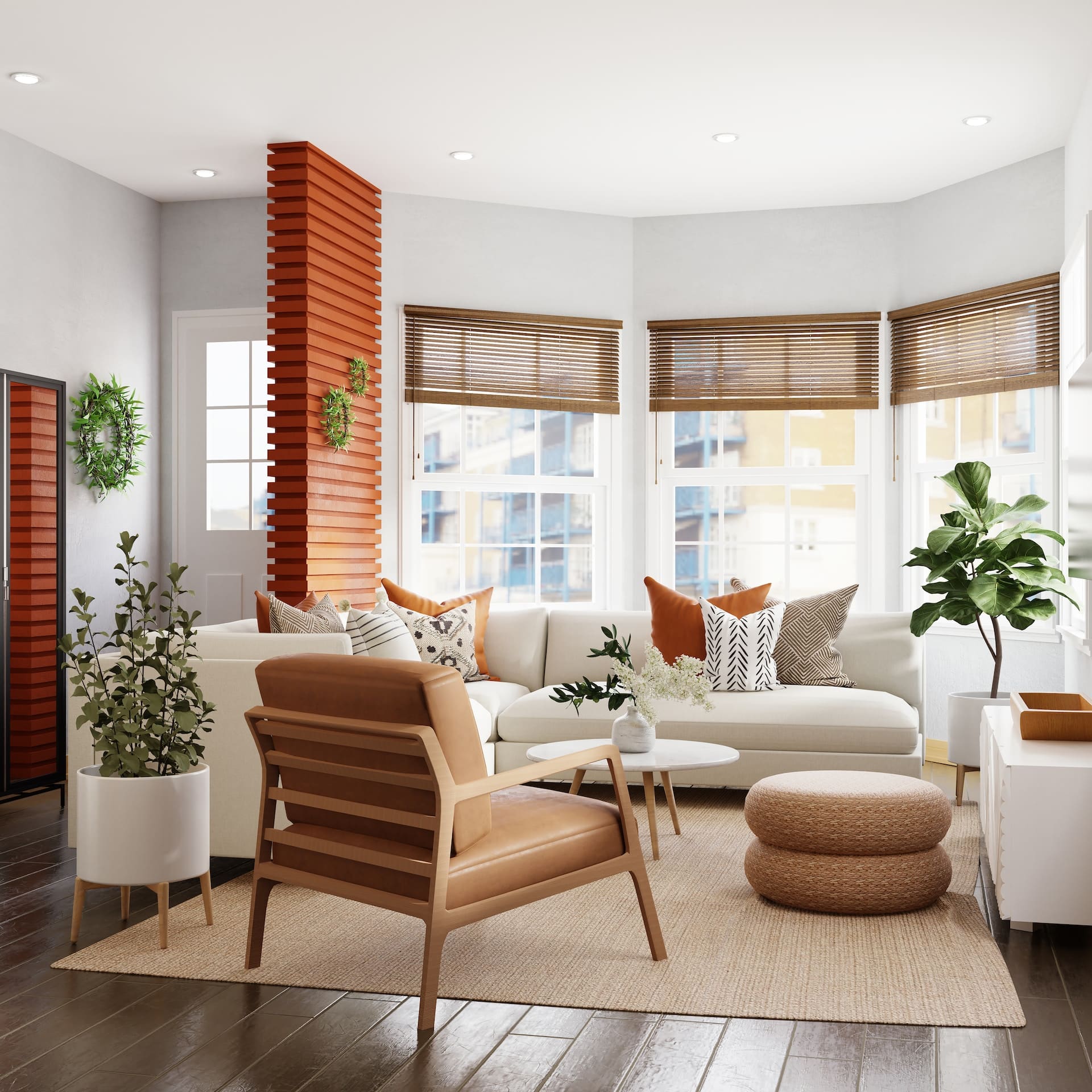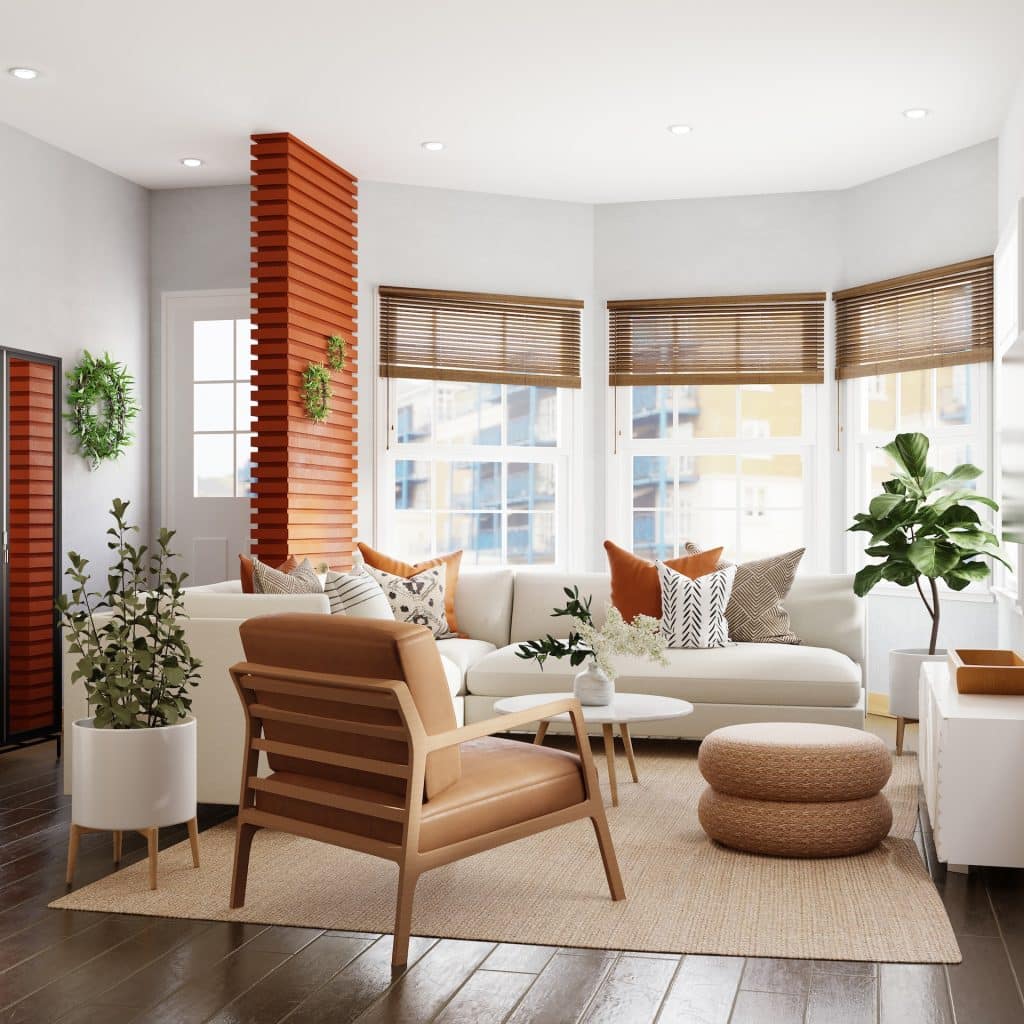 Let plants set the tone
There is no doubt that plants can serve as great decorating elements and can also help you reflect the changes that happen in nature in your home, so whether you're a green thumb or not, you should consider adding some greenery to your décor.
In spring and summer, bright fragrant flowers and big lush plants will make your home feel like a green oasis. During autumn and winter months, when vegetation is less abundant, you can decorate your home with dried plants and perennials, to make your rooms feel warm and cosy. 
Potted plants and evergreen shrubs are perfect to put on display all throughout the year. Make sure you choose some nice flowerpots that complement your décor style and use planters on wheels for heavier plants as this will allow you to move them around the house with ease and switch up your décor as you see fit.
Make use of seasonal accents
Apart from colours and textures, there are other less subtle ways to mark the changes of seasons in your home. Let's call them seasonal accents.
There's a wide range of accessories, decorations and other paraphernalia that can help your home keep up with the seasons.
For spring, you can fill every room in your house with green plants and fragrant flowers. In summer, you can include elements that conjure images of the beach and the sea to refresh your home, such as navy patterns, cocktail umbrellas, seashells, and so on.
Autumn décor is usually dominated by pumpkins, rusty leaves, warm candles and the scent of spices filling the air, while winter is the time for chunky throws, cosy pillows and all things Christmassy. 
Since you'll be using many of these décor elements every year, it's wise to have a storage system in place and keep them properly organised in different categories, so you don't spend ages looking for them when the season changes.
Keep it simple
While you may be tempted to use as many elements to transition from one season to another, you don't need to go overboard to give your interiors a nice seasonal vibe. It's often the little details that matter the most.
So, instead of changing your entire colour palette every few months and decking every corner of your house with season-appropriate decorations, try to focus on just a few impactful touches that can help you achieve the right ambience. 
Transitioning your home décor with the seasons can be a fun and effective way to transform the space for less and increase your home's appeal in the long run, so make sure to give these tips a try and see how it goes.