Have you ever seen a pair of trendy earrings you absolutely love, worn by celebrities or fashion influencers but quickly find out they look better on them than on you?
Earrings may seem like a small accessory to compliment your look but the earrings you wear can alter your appearance.
Among other accessories, earrings sit closest to your face and their designs can influence how your face looks.
Matching the right earrings with your facial features can be a major game changer in elevating your style.
So how do you pick the right earrings based on your face shape and features?
We'll share some fundamentals you should know about before wasting money on your next pair of earrings that don't suit you.
Different Types of Earrings
First, we'll start with earring styles. Over time the fashion industry has developed creative ways to position earrings and now there are numerous style options.
The shape and closure of earrings determine how they set on your ear.
Here are 3 main styles: stud earrings, hoop earrings, and drop earrings.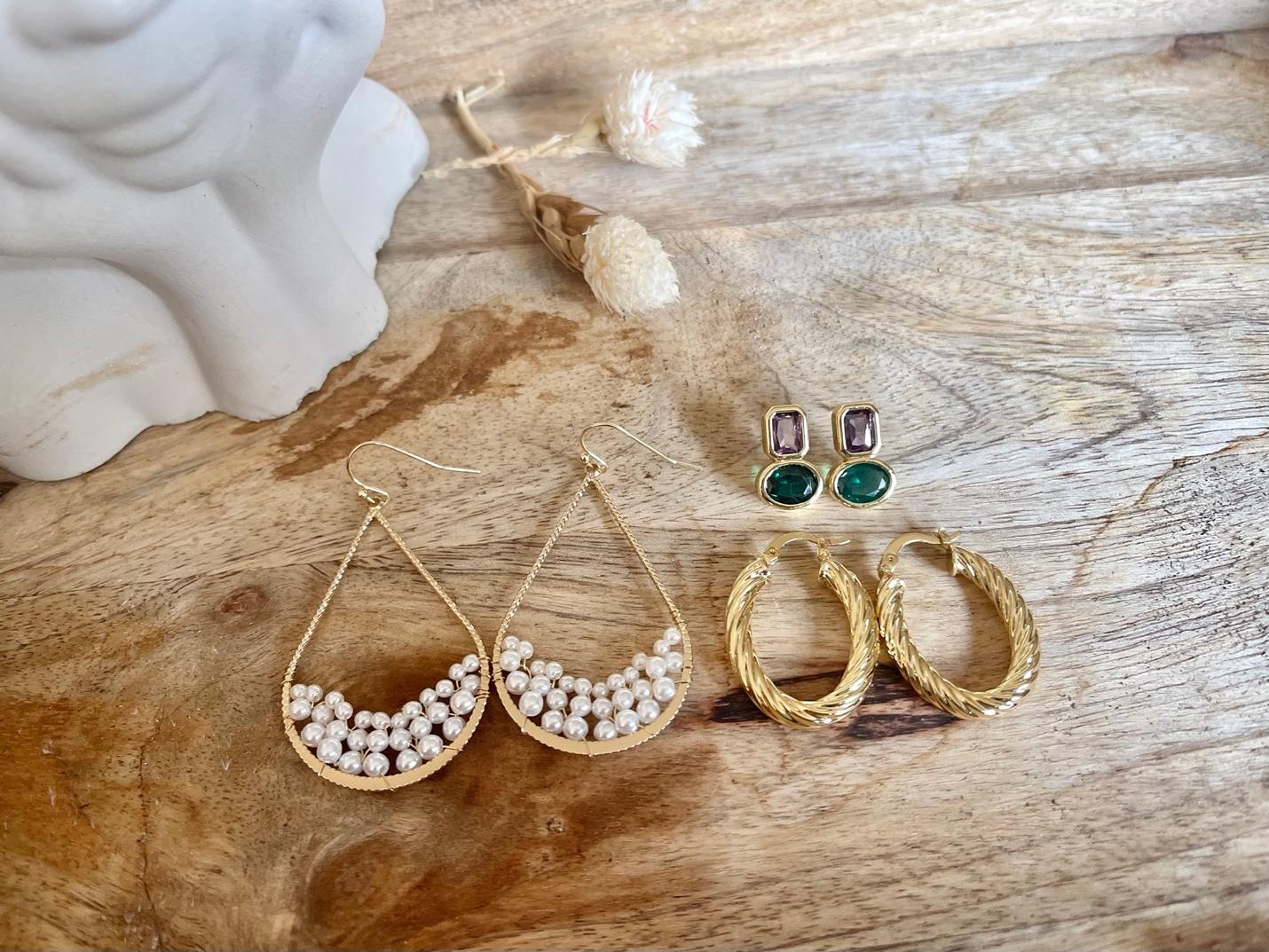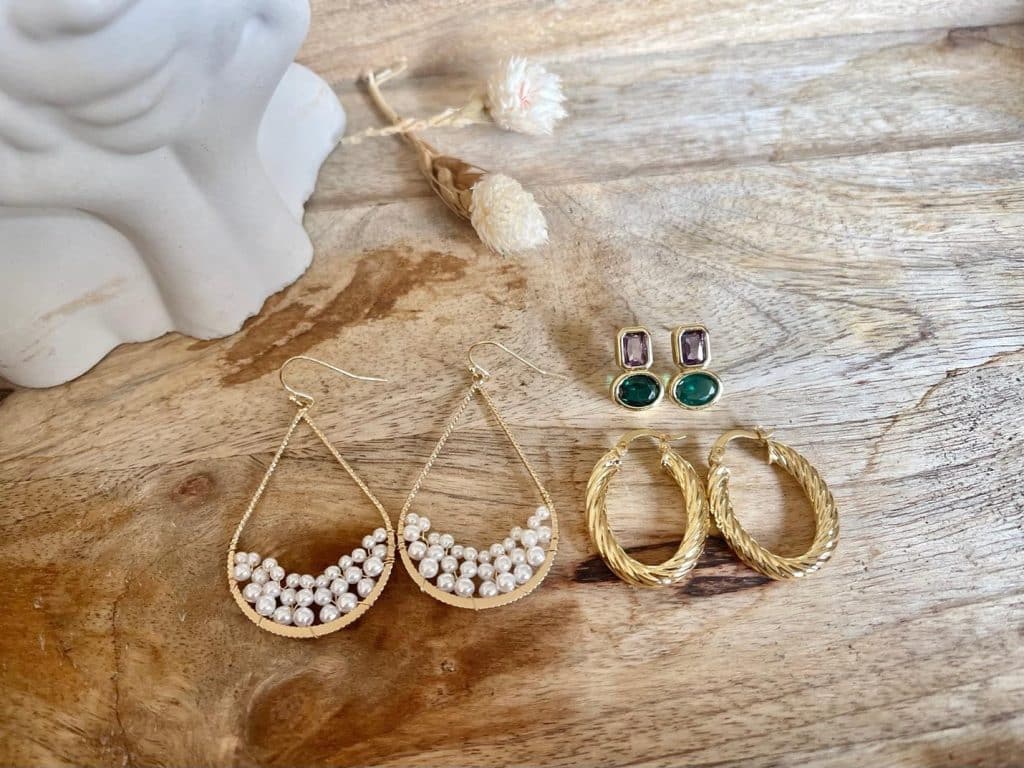 Studs are the simplest and most common type of earrings. They give a refined and dainty appearance and tend to be small without dropping downward, looping backward, or climbing upward.
Hoops are one of the oldest fashion trends dating back to 2,500 B.C.E. These earrings are circular or semi-circular in design and are a staple in fashion across the world.
Drop earrings hang below the ear and examples include dangles, chandeliers, and ear threaders.
Understanding Earring Designs
Now based on common earring styles, we can classify earrings based on their design elements and characteristics like shapes and lines, focal points, and visual presence.
Earring Shapes and Lines
The most prominent elements in the design of earrings are shapes and lines. The reason why these elements are discussed together is because they are normally inseparable.
Take the below earrings for example. Despite different shapes, these earrings share design similarities with straight lines and sharp edges. They add an edgy feel and boldness to your look.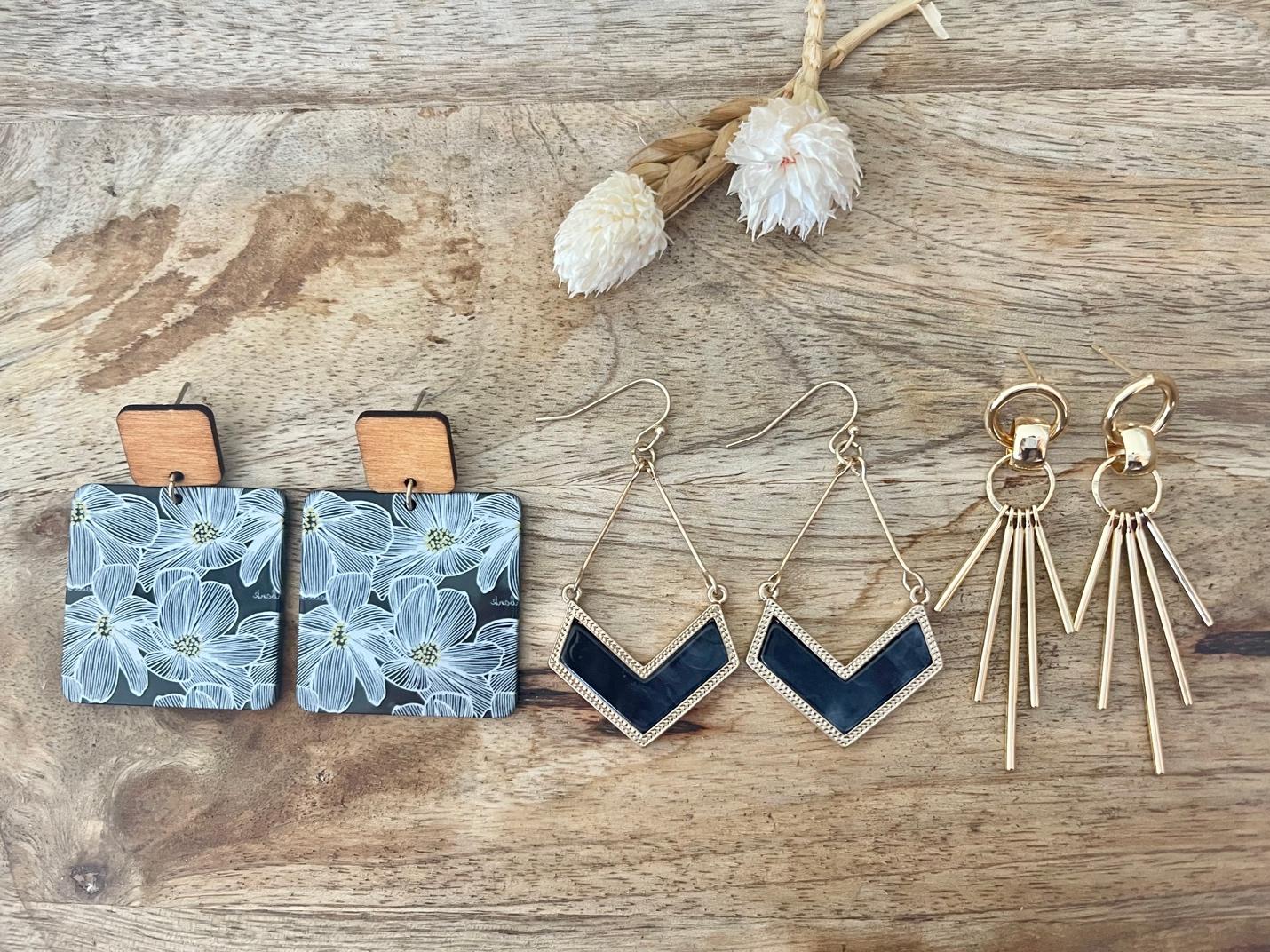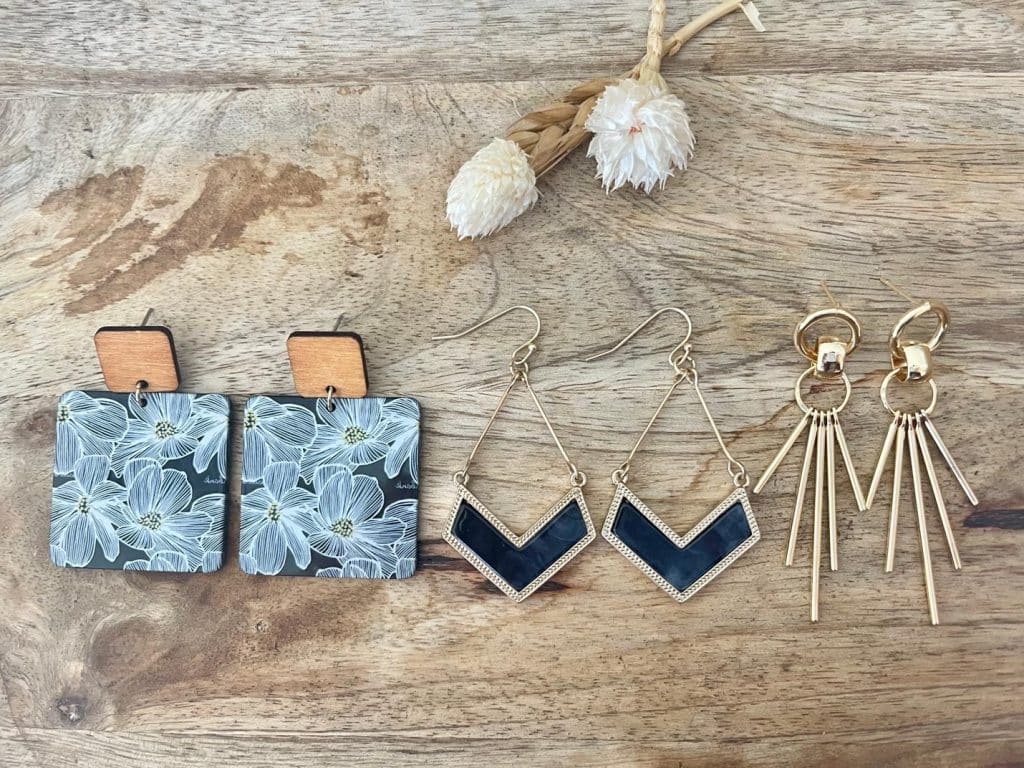 In contrast, round shape designs, like circular lines and curves, give a soft, gentle look.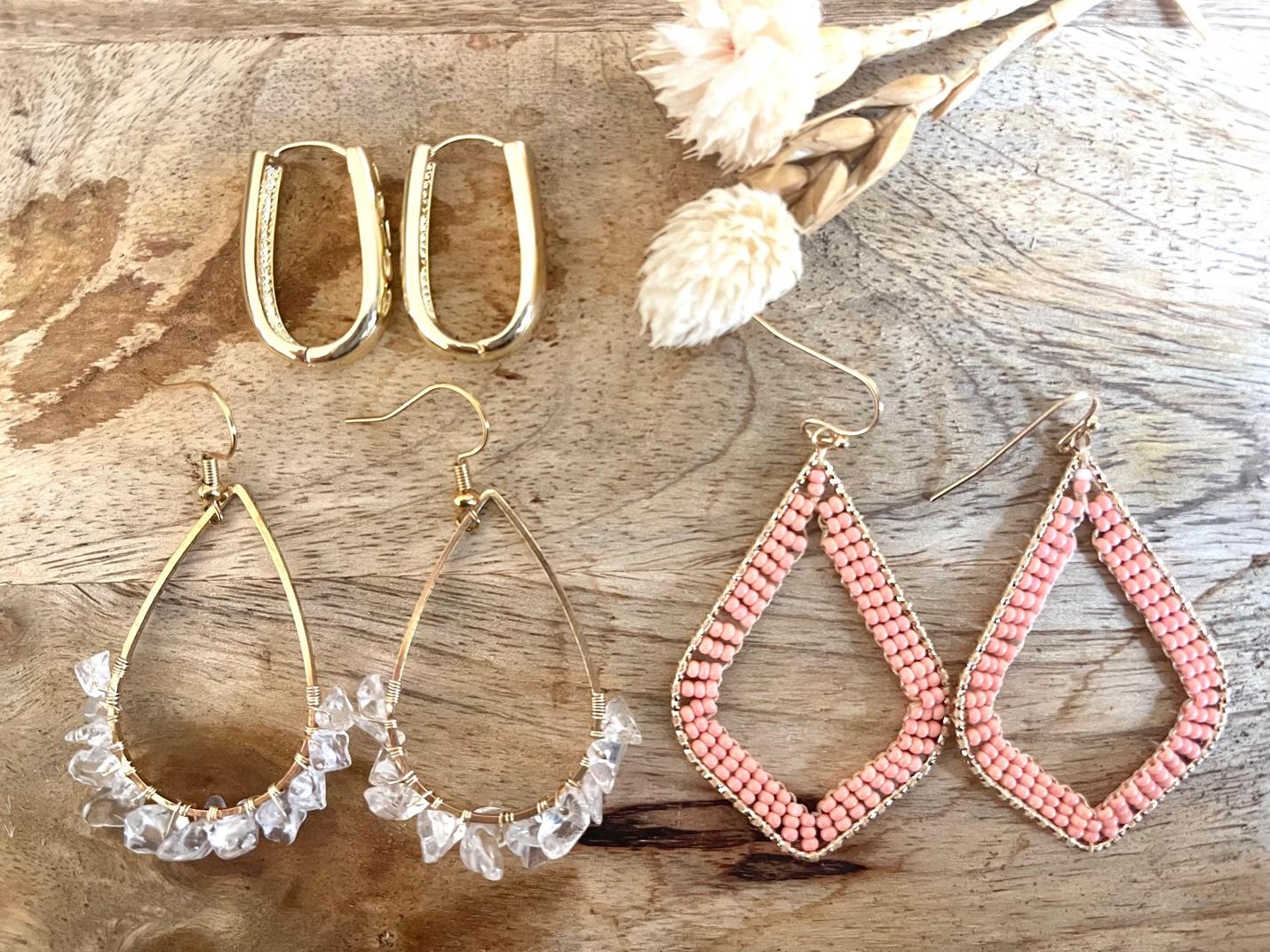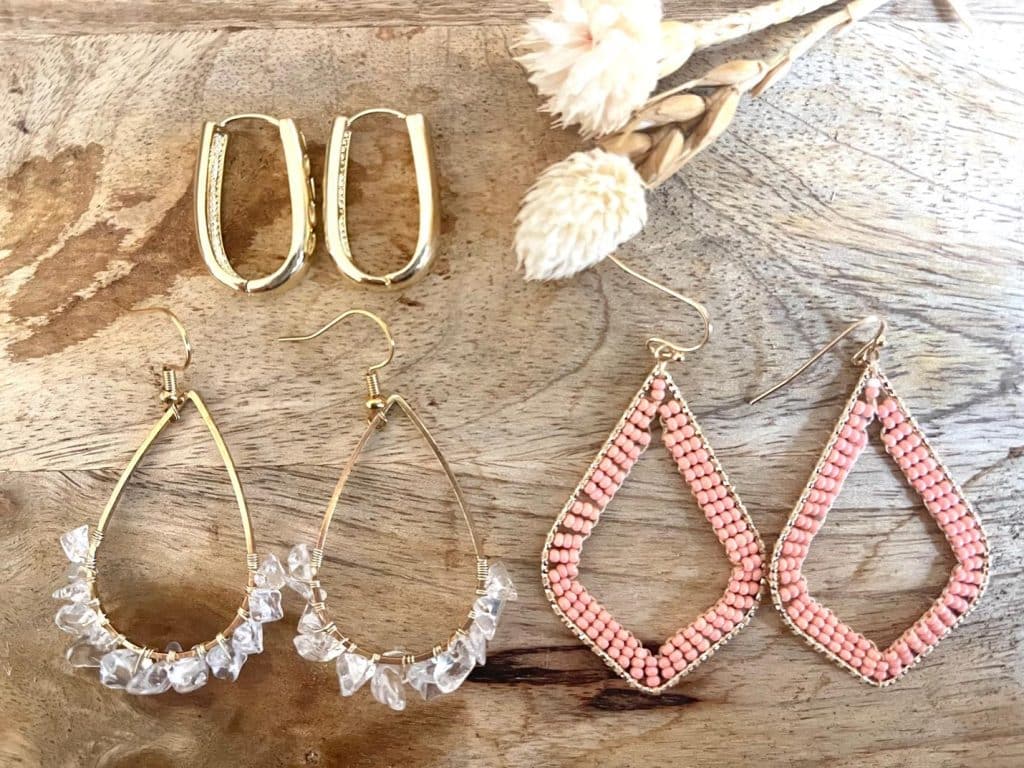 You should also note that some earring designs do not have any defined shape at all. Their structures only consist of simple forms of straight lines or curves.
What are focal points?
Focal points, or visual focus, refers to an area of emphasis that demands the most attention and to which a person's eye is drawn. Focal points of earrings vary according to their design.
Several factors affecting the focal point are color, shape, and size. The earrings shown below are good examples that explain the concept of high, medium, and low focal points.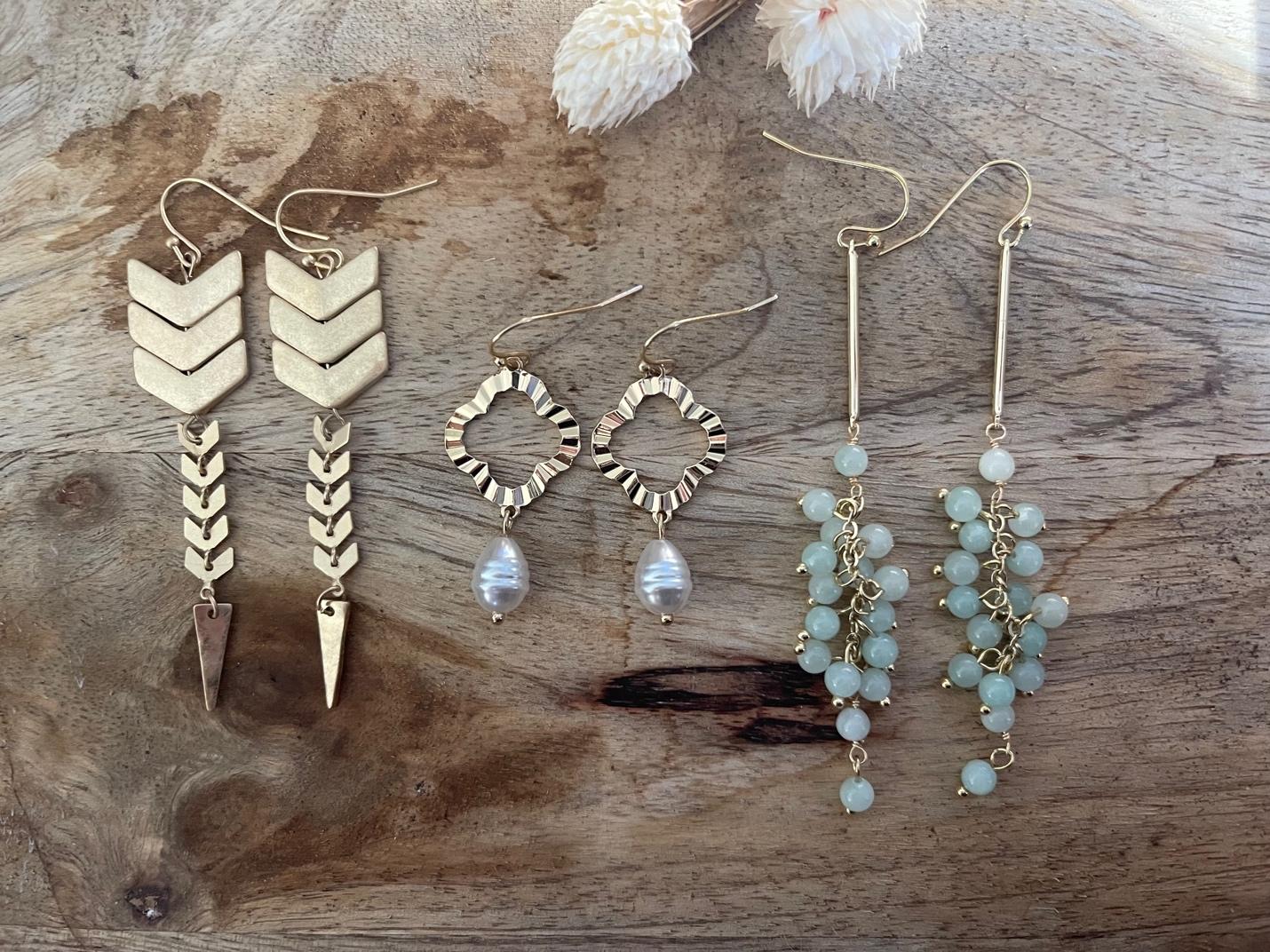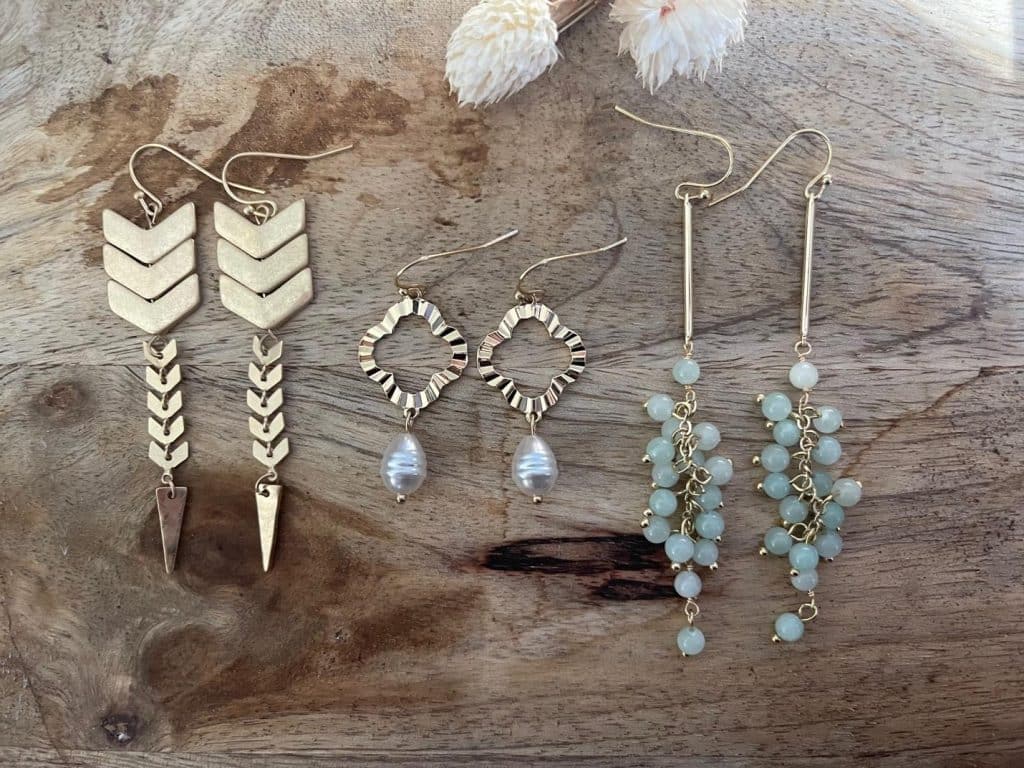 Visual Presence in Earring Designs
Visual presence refers to the subjective impression of being there. Elements which influence the visual presence in earring designs are color, size, and thickness.
Earrings which are larger in size, thicker, or a brighter color have stronger visual presence than those with thinner or smaller structures and less vibrant colors. Here are the examples of earrings which vary from weak to a strong visual presence.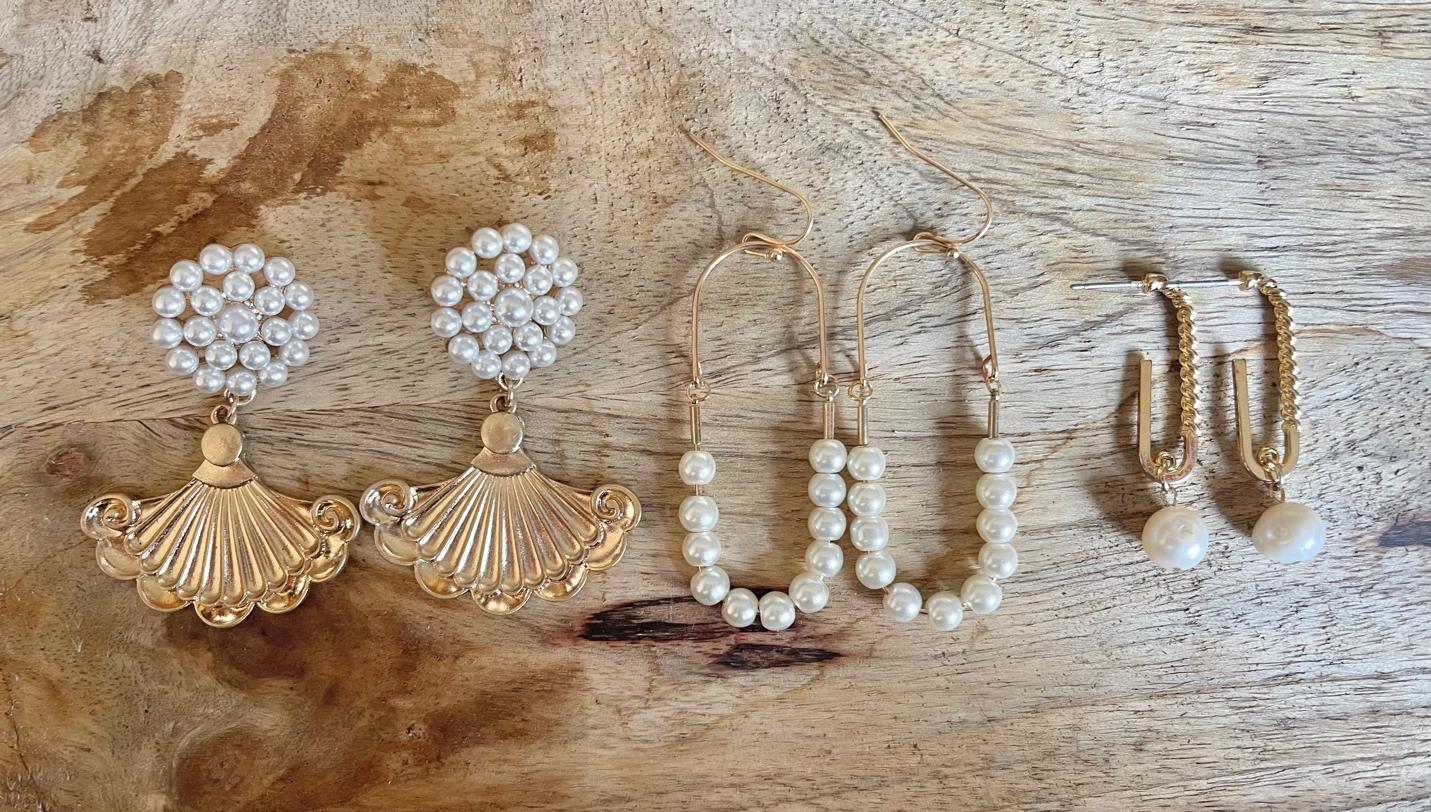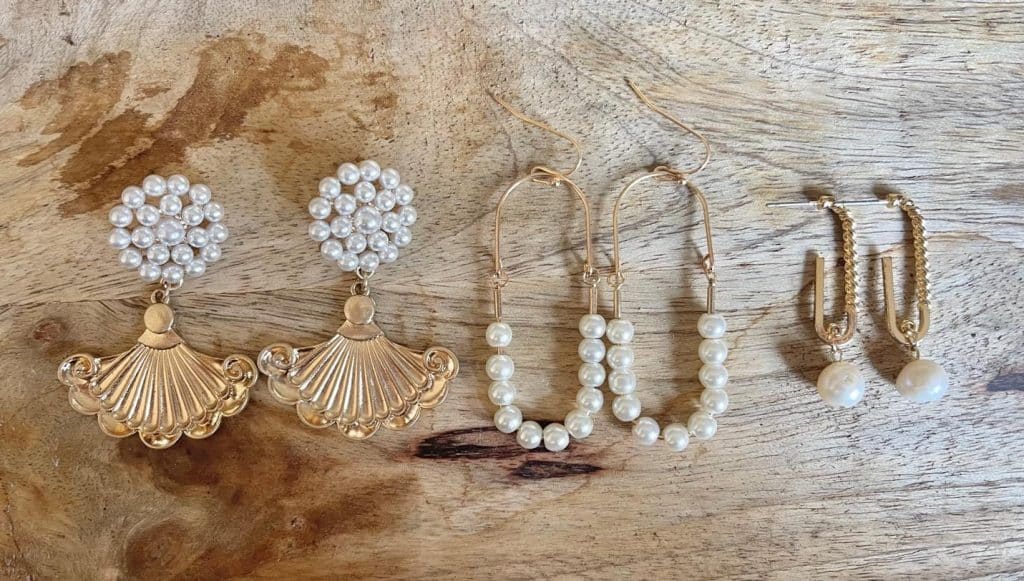 Earrings Designs and Facial Features
Now since we have a good grasp on the characteristics of different earring designs, we can better choose earrings that best suit your face.
Here we have listed several facial characteristics to consider in finding the right earrings for you:
Types of Facial Structures
In general, there are two main types of facial structures: rounded and angular. The main consideration here is the shape or line of the earring design.
If you have a round or oval face, these facial structures have very few sharp lines or angles on the chin and cheeks. It's wise to avoid hoops or rounded earrings because they draw the eye across your face horizontally.
Earring designs with straight lines or angular shapes, like squares and sharp edges, work better with rounded faces.
Angular faces shapes are square and identify with more defined facial bone features like a sharp jawline, protruded cheekbones, or corners in the forehead.
This type of face shape gives a bold look so the easiest way to soften things up is by choosing earring designs with rounded shapes, circular lines, and curves.
Facial Size and Width: Why Does it Matter?
The main consideration for facial size and width is the visual presence of the earring. People with smaller faces tend to be more versatile and blend with many styles of earrings.
They can also pull off earrings with low visual presence, giving a refined and dainty look.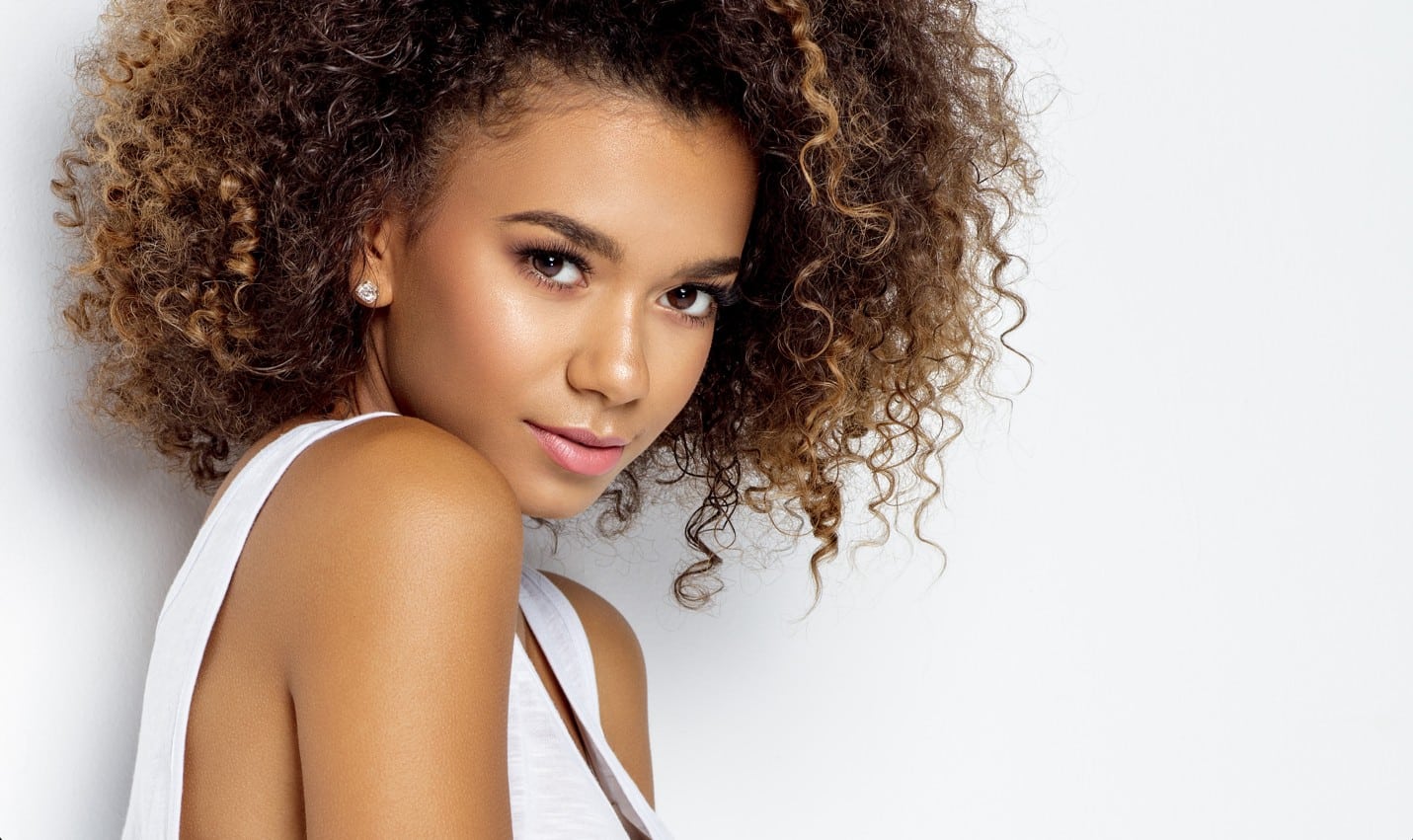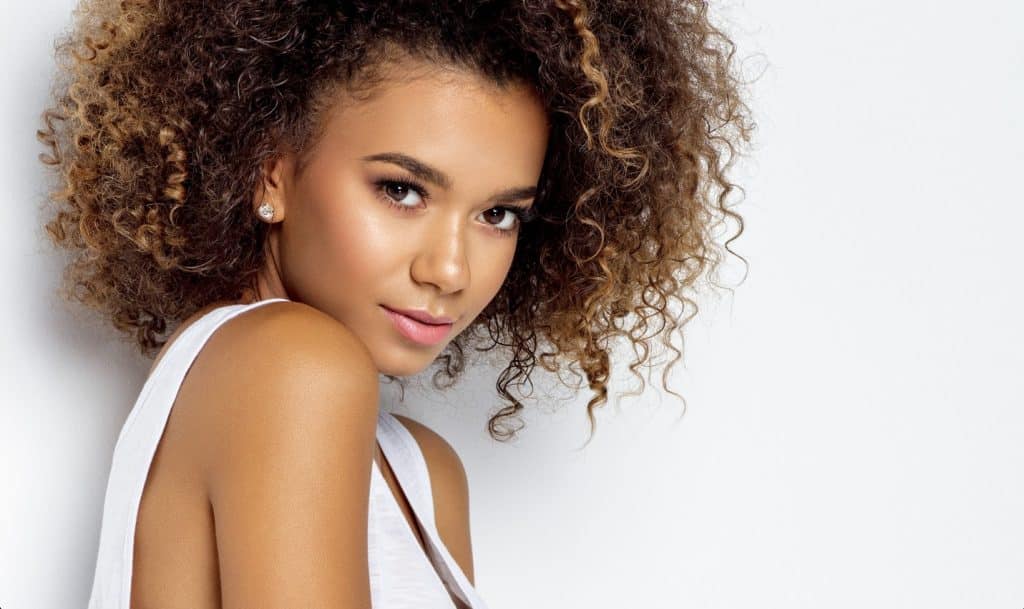 For women with broader faces, earrings which are thin, fine, flat, delicate, or those with low visual presence are less suitable.
These styles create contrast and further emphasize the broadness or size of the face. Broad faces are more visually harmonious with earrings that have a stronger visual presence – thicker, bigger in size, and brighter colors.
Solutions for Different Facial Lengths
Facial length predominately considers two criteria: the length and the focal point of the earring design.
For women with long and narrow faces, the most defining characteristic is the height of the face and not as much emphasis on the width of the forehead or cheeks.
So, it's best to avoid earrings with lengths longer than half the distance between the ears and chin. If the length exceeds, it may create a vertical extending effect and thereby further emphasize the facial length.
You should avoid earrings with straight line designs as well.
There are two simple solutions. First, try wearing stud earrings.
Second, choose earring designs with a medium focal point – earrings with a visual focus in the middle part so it draws attention between your ears and chin.
This creates a horizontal expansion effect, giving the illusion of an increased horizontal area of the face.
Short faces feature small cheeks and minimal distance between the earlobe and the chin. There are two considerations for women with short faces in choosing the right earrings.
First, shift up the visual focus. Some women try wearing stud earrings but since the earrings only sit on the earlobes, the visual focus is stuck at this level and cannot go higher.
This does not help much in improving the balance in short faces.
So, the trick of shifting up visual focus should not be applied on the earlobe but on the helix of your ear. Ear cuffs, climbers, and crawlers are excellent accessories in executing this trick.
And if you have piercings around the helix of your ears, you may wear your studs too! This helps to shift focus to the upper part of the face.
Second, you can select earring designs longer than the chin to elongate the face. But remember the length should never go shorter than the chin or else this may backfire.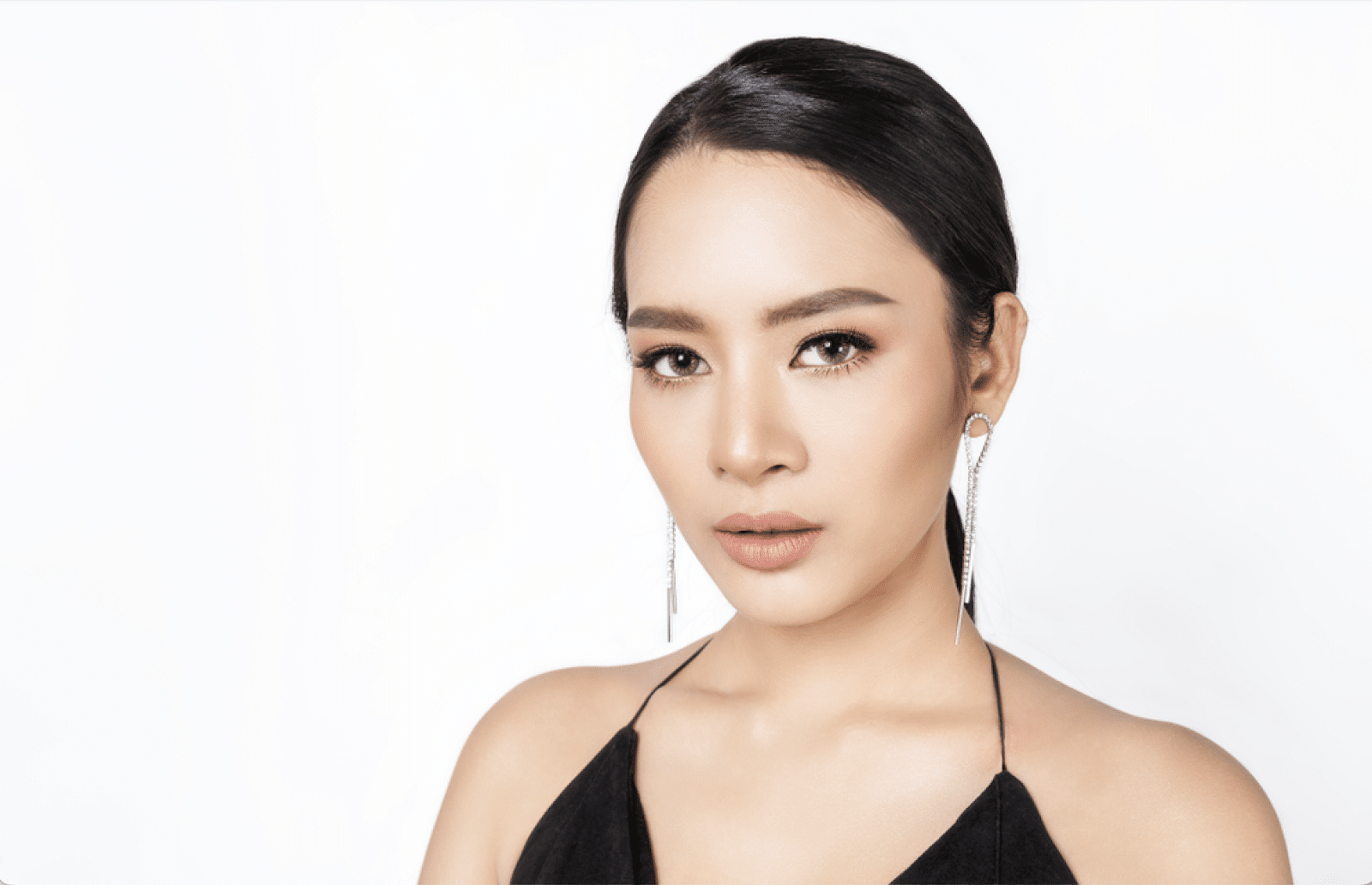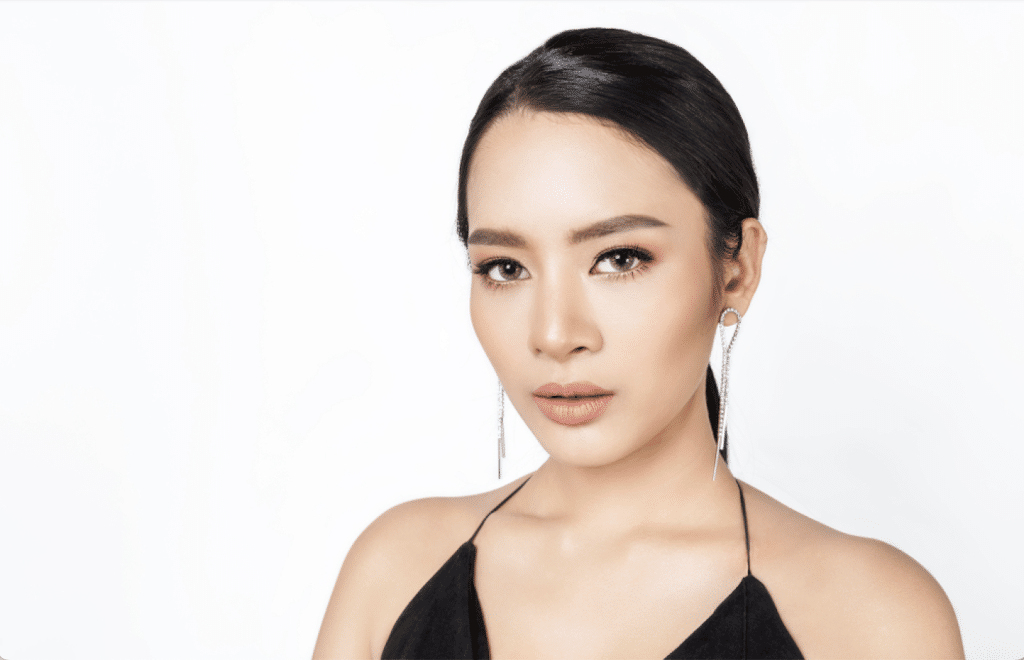 Faces with Wide Jawlines
Long earrings are very useful in complementing faces with a strong and wide jawline. But you need to consider the shape, length, visual presence, and focal point of earring designs for wide jawlines.
Wide jawlines are more common with square faces. As previously mentioned, broad faces should avoid earrings designs with low visual presence and the same goes for women with wide jawlines. Here are some tips.
First, wear large-sized earrings. You should pick big earrings with rounded, curved styles and flowing shapes to disguise the lower jawline. Remember, nothing too angular!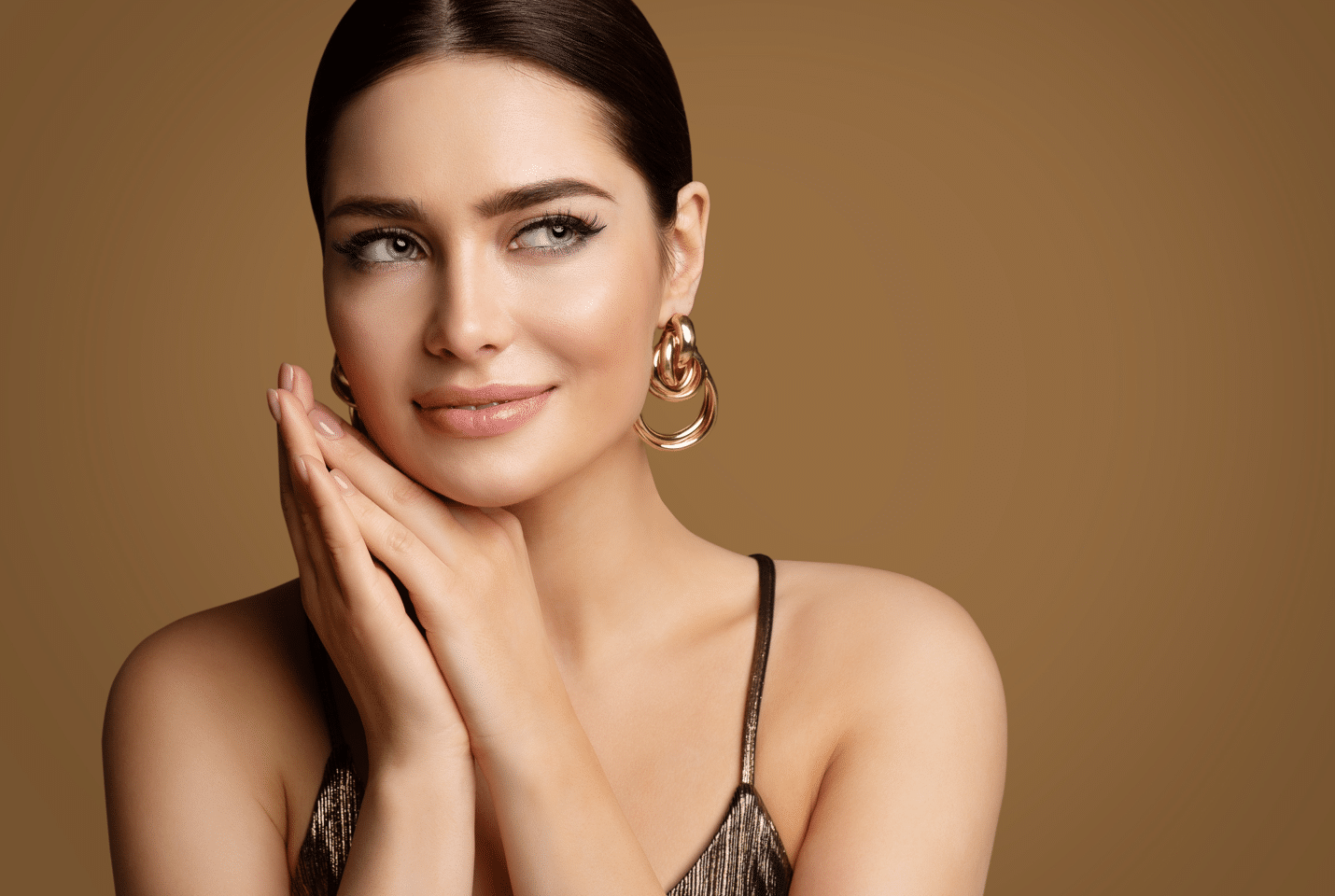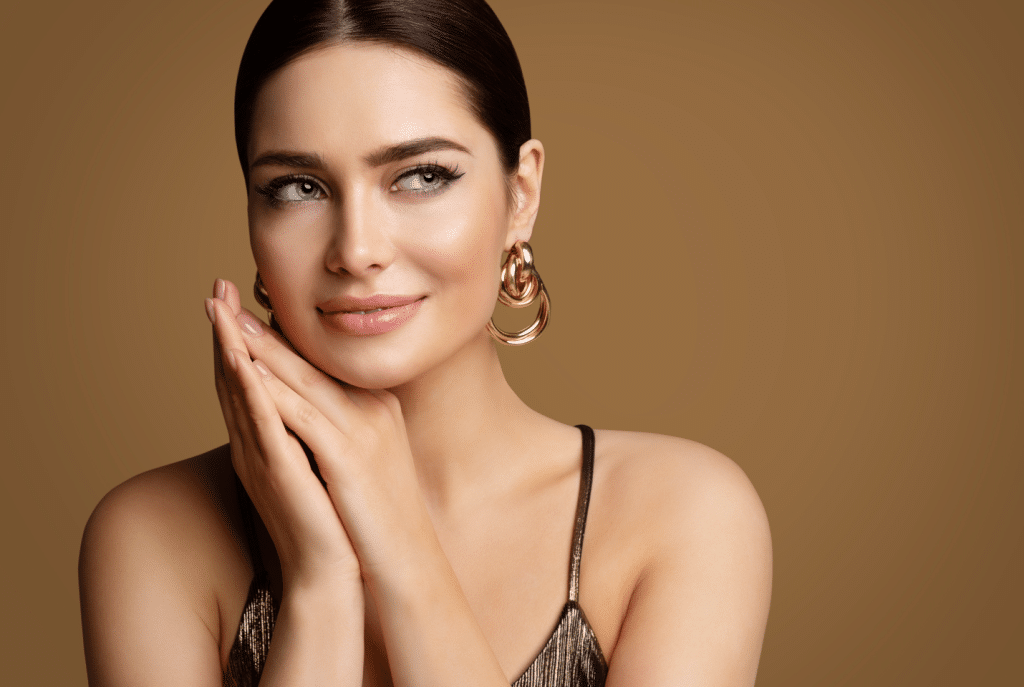 Also, choose earrings with a medium focal point and balanced upper and lower proportions. This helps to create more space visually for the wide jawline.
Earrings with round or oval shapes are good examples for this type of design.
Earrings with a low focal point can bring down the visual focus on the face, making the face look shorter and the jaws look wider.
Wide jawlines should avoid earring designs with a high focal point too. Why? Earring designs with high focal point typically have dramatic shapes or colors at their top.
This position aligns with the level of the jawline thus attracting more attention to that area.
What's the Visual Weight of The Face?
We are not referring to the actual weight of your face but the structure of the face itself. Like how heavy, light, or delicate your bones appear. For this, we need to consider the visual presence of the earrings.
Women with short and wide faces, large face sizes, angular bone structures, and prominent facial features go well with earrings that have a strong visual presence – meaning bright colors and medium-to-large heavy and chunky earrings.
On the other hand, fine bones structures should avoid earrings that are too heavy, chunky, or dramatic as they would overpower their gentle beauty. Earrings that are thin, fine, flat, and delicate work better.
Earrings for Different Face Shapes
Let's bring this all together. We discussed choosing earrings for long and narrow faces earlier, so we'll focus here on other the main types of face shapes like square, round, and diamond face shapes.
Earrings for Square Face
Women with square faces normally have wider jawlines or angular features which means their faces are of much heavier visual weight. Therefore, earrings with a strong visual presence work best for square face shapes.
Earrings with rounded edges would be great choices as they soften the hard edges of the face.
Small earrings, like studs, should be avoided because they have a low visual presence which does not match the high visual weight of the face.
Also, you should never go for earrings with angular shapes because they reinforce the squareness of the face.
For a short and square face, you should try earrings with lengths longer than chin level, soft curves and lines, strong visual presence, medium focal point, and balanced proportions over the top and bottom parts of the earrings.
You may also experiment with ear cuffs, ear climbers, and crawlers.
If you have a long and square face, opt for earrings with shorter lengths, bigger sizes, and soft curves and shapes to compliment the angular jawline.
Earrings for Round Face
As mentioned earlier, earrings with round shapes are less suitable for round faces because they draw the eye across the face horizontally, creating an expansion effect.
Remember to choose earring designs with straight lines as they help to vertically extend the face and divert attention away from the roundness.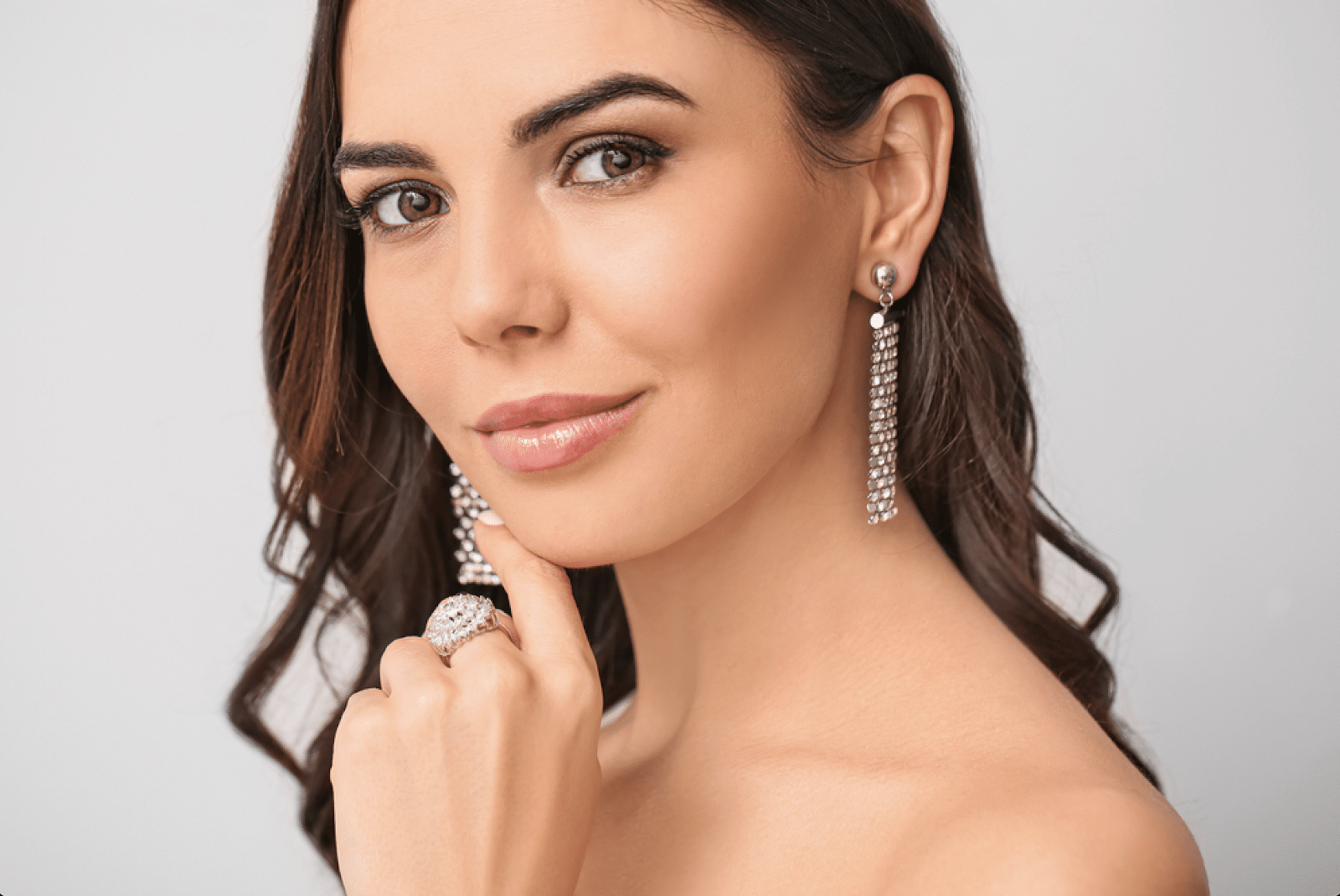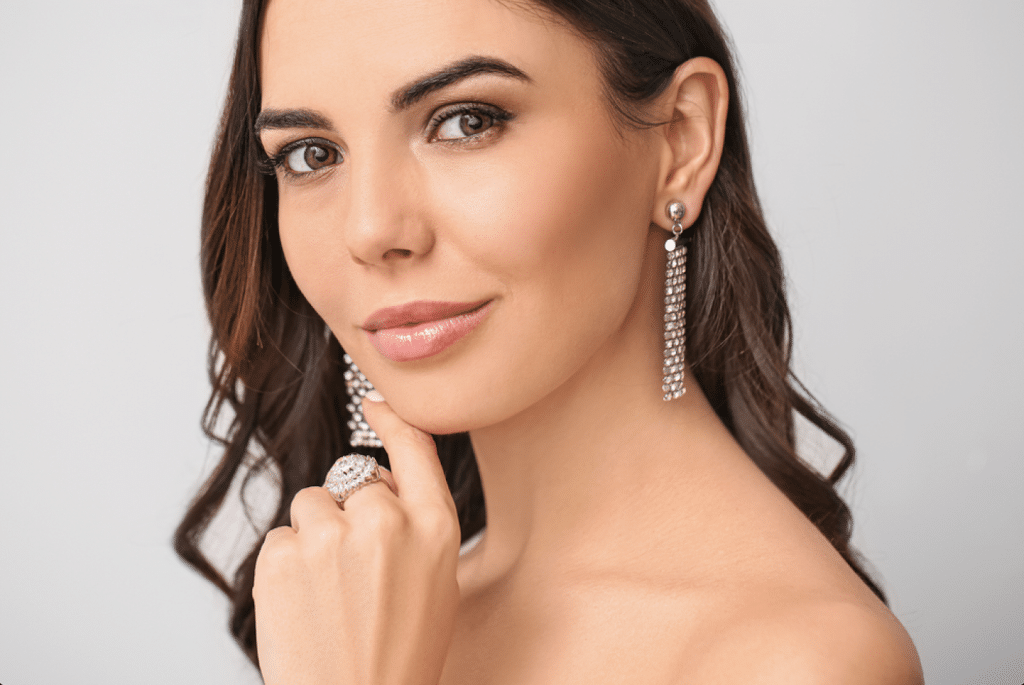 Earrings with angular shapes, squares, and sharp edges help to de-emphasize the roundness. But if you really like round-shaped earrings, try for mini-sized round earrings which don't have an obvious presence of their roundness.
Typically, they won't exert a horizontal expansion effect to the round face.
If your face is round and wider than the length, you may try wearing earrings longer than the chin level.
Consider angular shapes and lines, a stronger visual presence and medium focal point, and balanced proportions over the top and bottom parts of the earrings.
Earrings for Diamond Face
Women with a diamond face shape have prominent cheekbones. The forehead and chin are narrower than the cheekbones thus the visual focus of the face will be directed at the cheekbone area.
Earrings with a low focal point are preferable because they help shift the visual focus down and balance out your facial features by creating the illusion of width at the jawline.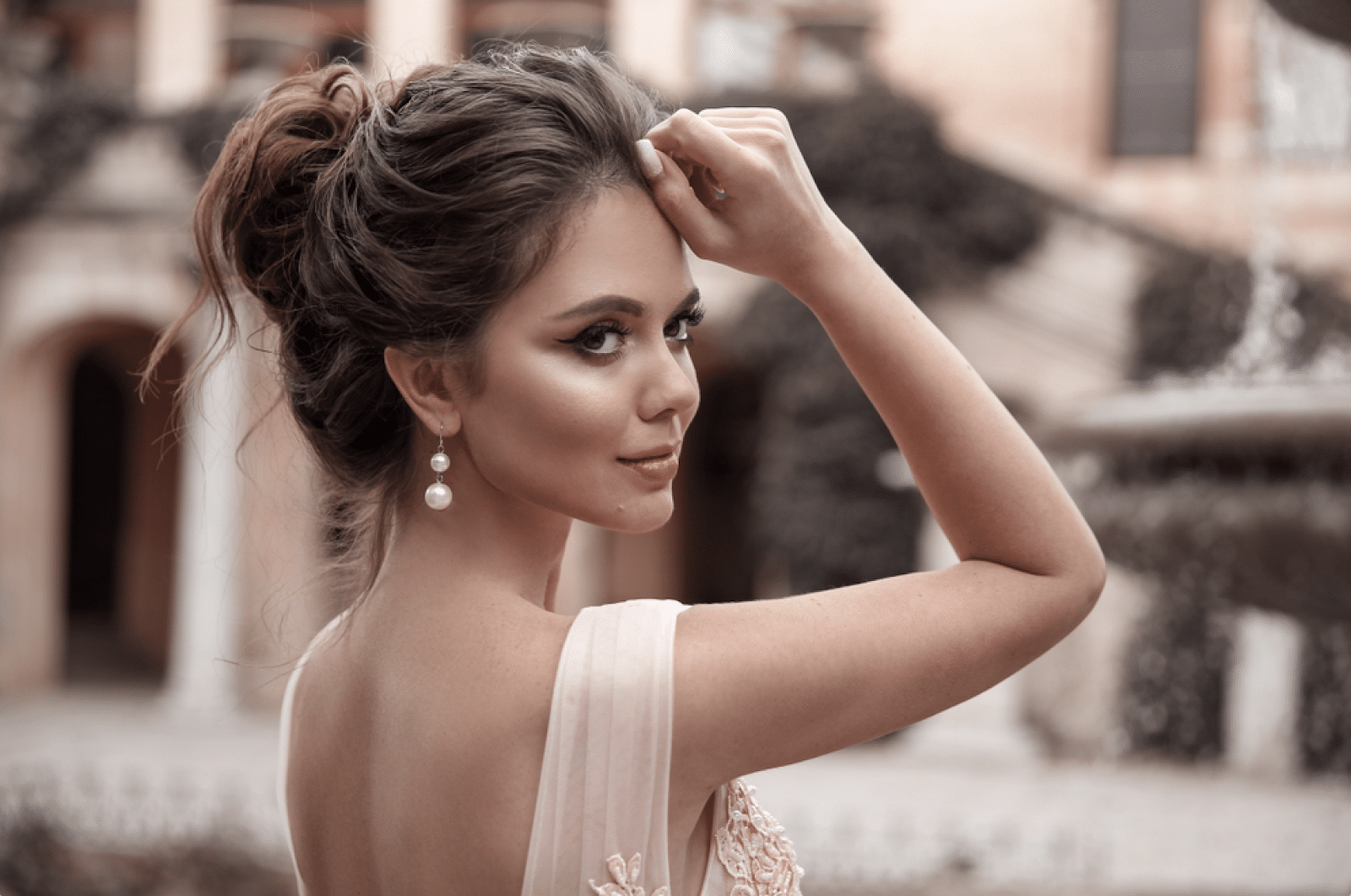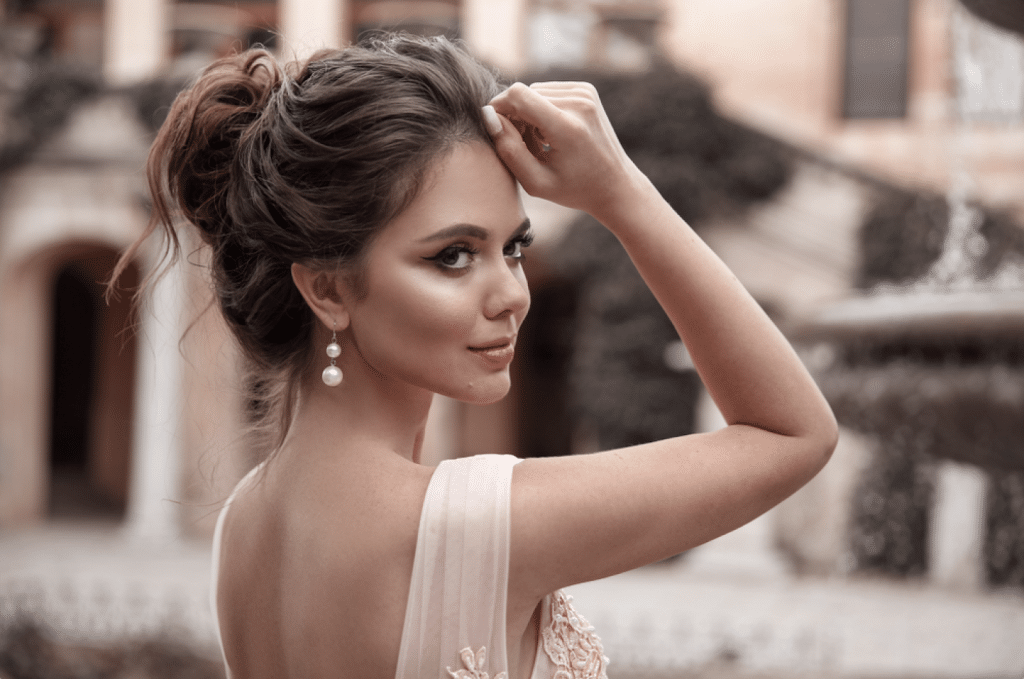 There are no hard and fast rules for expressing your individual style with earrings. But remember to stay true to what you feel comfortable wearing and choose what truly fits your unique natural beauty.
Here are some take-home messages to wrap-up:
Always remember earrings should be proportional to your face size. Bigger faces should go for bigger earrings while small faces should opt for smaller earrings instead.
The length of earrings should be the opposite of your face length. Short faces should try longer earrings while shorter earrings suit long faces better.
Earring shapes should complement your face shape. Round faces fit earrings with sharp or angular shapes and earrings with softer, curvy shapes complement angular faces well.
For faces with a narrow chin, try to avoid earrings with a low focal point to de-emphasize the sharp chin.