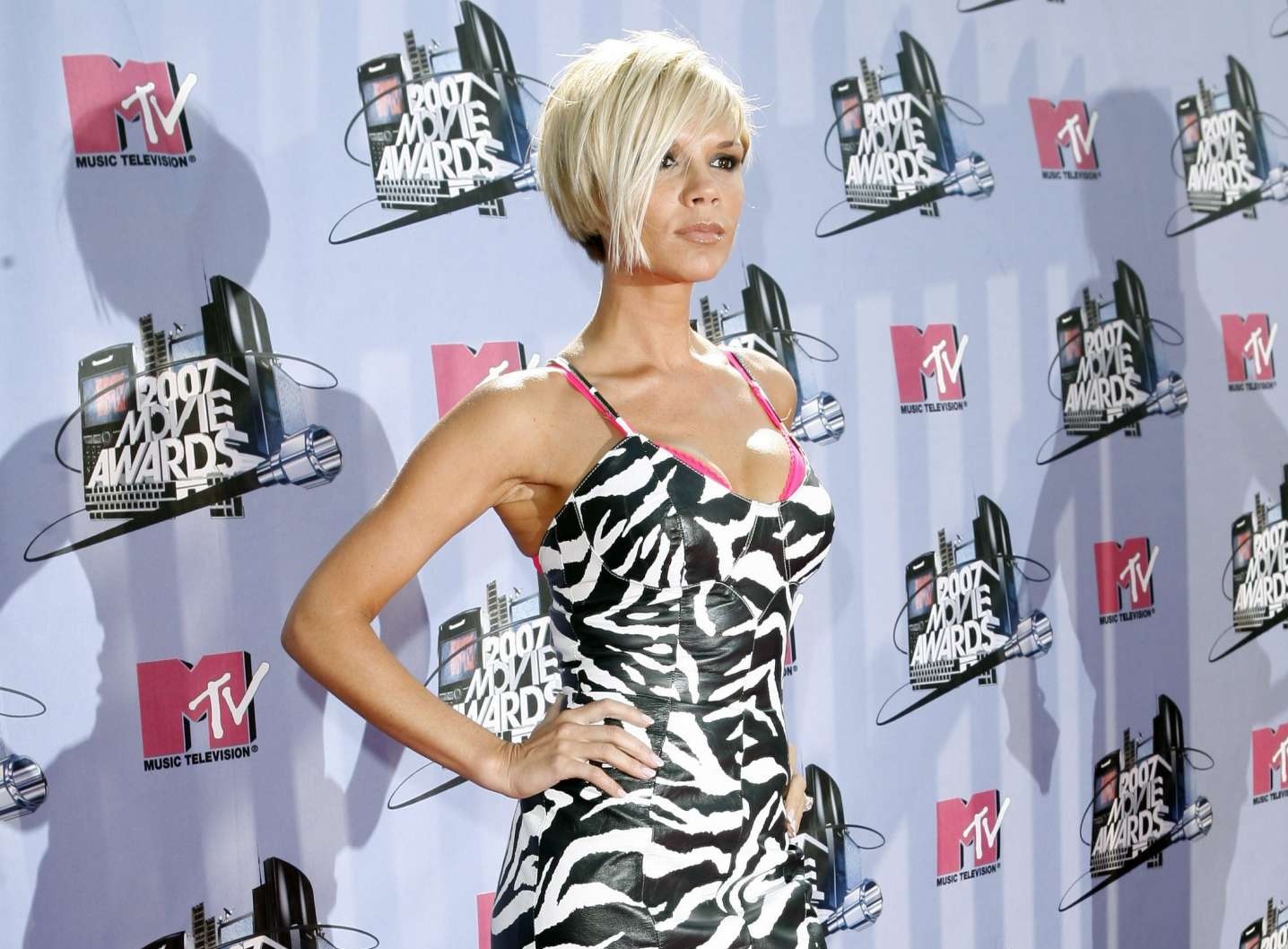 Eclectic is the word that comes to mind when we think of the trends that hit us this year. Styles came and went at a frenzied pace, some we loved, some wouldn't go away soon enough. It was also the year that designers took their collections mainstream, partnering with high street stores to democratise fashion.
From high waist lines to ballet flats galore, 2007 fashion was quite timeless. Here's a look at the best fashion trends in 2007!
10. High-Waist Lines
We still get chills when we think of that dreaded Jessica Simpson photo (this look is not for everyone. But after we caught a glimpse of Eva Mendes sporting this saucy, high-waist pencil skirt, we wanted to try looking like a sexy pin-up girl too!
9. Christian Louboutin Heels
Manolo who? After years of absolute domination thanks to our favourite show, SATC, we finally saw another designer, Christian Louboutin, steal the soles of celebrities everywhere making a little flash of a red from the bottom of your shoe an accessory and fashion statement in itself. For more advice on fashionable shoes, check out Shoe Adviser for the latest shoe reviews.
8. Ballet Flats
Three cheers for a trend that gave our weary feet a rest! Ballet flats did away with their once orthopedic image, and became staples for on-the-go, jet-setting gals everywhere. Hopefully this fashion godsend will stick with us a little while longer.
7. Year-round Scarves
No matter the temperature outside, leaving home without a scarf around the neck left us feeling a little bit exposed. Overwhelming celeb's tiny frames, we couldn't help but wonder if Hollywood starlets were trying to keep warm or shield themselves from the paparazzi.
6. Belt it out
Creating girly silhouettes with belts of all shapes and sizes was all the rage this year. From wide, Japanese-inspired obi belts to daintily thin belts, from tummy cinching looks paired with front fastening bras, to hip-riding bohemian looks, we couldn't go wrong with this accessory (ahem, maybe with the exception of Beyonce's robo-ensemble).
5. Skinny Jeans
Skinny jeans were a popular trend, to say the least. Tucked into boots or worn with our favourite pumps or flats, form-fitting denim was a 2007 style staple. Not the most flattering look for girls with curves, but a great way for those blessed with gazelle or Gisele-like bodies to continue to show off their slender frames.
4. Loose Fitting Frocks
Thank our lucky stars for a year where we could exhale and mask our less than rock-hard mid-sections with voluminous, empire waist frocks, and peasant and trapeze tops that left almost everything up to the imagination. Sorry guys!
3. Boots
Mod ankle, sexy thigh-high, bohemian slouchy, equestrian knee-high, boots of every shape and color were a must-have this year. Worn with dresses, jeans, and even red-carpet looks, boots became an easy way to keep our legs warm while adding some street-smart edge.
2. Gam Glam
From short-shorts to mini dresses, tan and toned gams took the spotlight. We'll always remember Cameron Diaz's barely-there payback dress that reminded Mr. Timberlake that he wasn't the only one bringing sexy back.
1. Designers went mainstream
This year saw more high-end designers like Proenza Schouler, Vera Wang and Roberto Cavalli create collections for budget-friendly, everyday stores like Target, Kohl's and H&M. This trend opened up the gates of fashion to the masses and prêt-à–porter was indefinitely given a whole new meaning.