You should never rush a decision to move abroad, especially if your destination of choice is Australia. It's a big country, with long history and varied culture, as well as a very unique collection of flora and fauna – the spiders alone put most people off! 
But if you've visited the country before and fallen in love, you might now want to call it home on a permanent basis.
And if the idea of living in Australia gets you excited to pack your bags and leave as soon as possible, we've listed some tips below that'll help you plan your emigration. 
Where Do You Want to Settle?
This is the first, and possibly most exciting thing, to consider. Whereabouts in Australia do you want to settle? Depending on what you like about the country, you've got quite a few towns and cities to consider.
Brisbane, for example, is a good place for those who like the city life but also love the peace and quiet. There's plenty of camping spots and country parks nearby, so you won't need to go far to get away from it all. On the other hand, if you love nightlife and the culture of the country, you should think about settling in or just outside of Melbourne.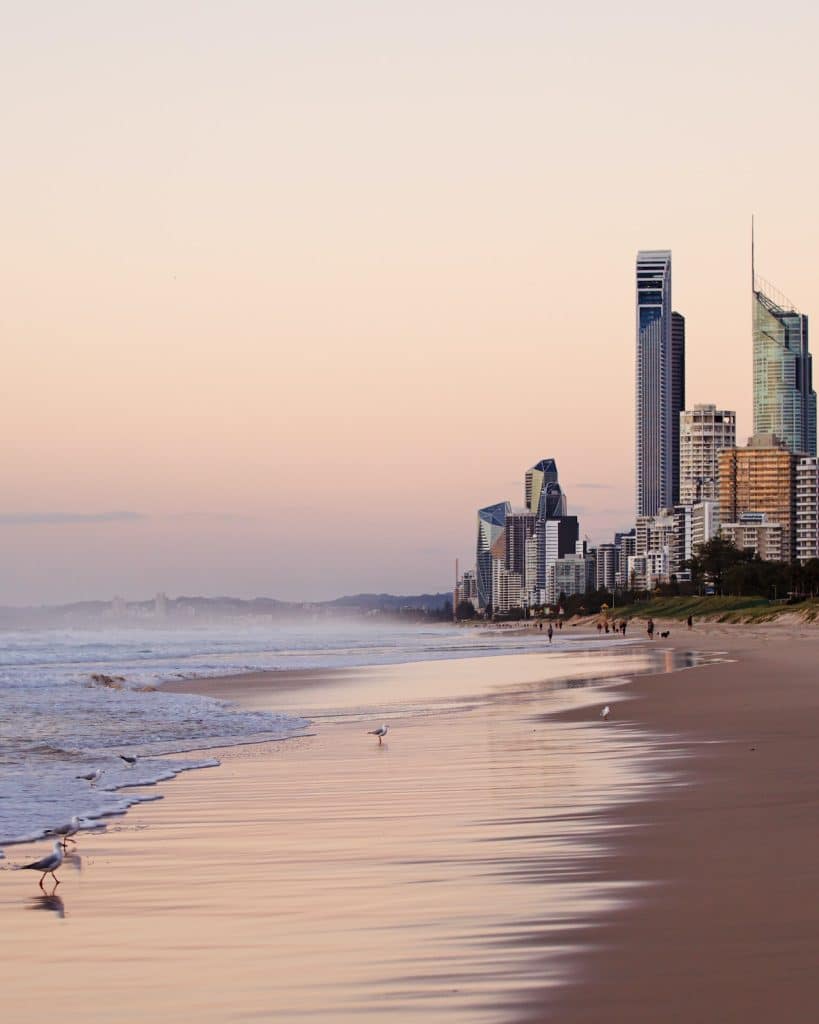 Compare Rent and Grocery Prices
Now that you've thought about where you'd like to live, you need to do some research into the current cost of living, as well as the rate of inflation throughout the country. Australia tends to be a bit pricey in the more metropolitan areas, so if you're coming from the USA or the UK, that's something you'll need to get used to.
If you find that the cost of living regarding rent and groceries is a bit too different for you, you may have to think about moving elsewhere. Otherwise you're going to need a bigger savings pot than you first planned to take with you.
How Will You Handle the Weather?
Australia is known for being very hot, and of course it is! It benefits (and suffers) from the hottest temperature record known to man, and that's something you'll have to get used to. The outback has even gotten up to 50 degrees in the past!
But did you know the weather system across Australia can vary just as wildly as its own score of wildlife? Some areas can be very cold during the winter, and you might not have ever considered it, but it can snow quite frequently in certain territories. You'll still need to bring a coat and some warm accessories, you just won't need to use them as often.
Another thing to get used to is the seasons being 'back to front', if you're coming from the northern hemisphere. Summer is in winter and vice versa, meaning it'll be hot during the festive period and cold when all your friends back home are complaining about how humid it is!
How Will You Work?
Getting a job once you've moved can be difficult when you're living in a non-native country. That's why you need to be careful about the Visa you've applied for (more on that later), and consider the kind of qualifications you're bringing into the country. But as far as working in Australia goes, you can pick up a job wherever they're hiring migrant workers. 
Of course, there's always a chance you can ask your employer to provide you with a remote working position, if you've been with the company long enough as well as there actually being remote capabilities for the kind of work you're doing. Depending on the laws of the country you're moving from, as well as the risk assessment your employer is able to do, you might not even need to look for a new job at all.
What Will You Pack?
When moving overseas, it's very important to consider what you're willing to take, and what needs to be sold, donated, or placed in storage for when you come back. The latter option can get quite expensive if you're going to Australia for more than a few months, but it's worth thinking about if you're not sure that you want to settle permanently.
If you'd like to pack your furniture and move it to your new home, you'll need to work with a specialised international moving company. That could cost you anywhere between £3000 and £15,000, depending on how far you need to go and how much stuff you want to ship with you.
Pick Your Visa Right
Now this is where things get complicated. The visa you apply for is going to dictate how you can spend your time in Australia, and how long you can spend in the country before needing to renew.
If you're only staying for 3 months or less, you're unlikely to need a visa. In this scenario, you're only going to need a valid passport to ensure you can make your way around the country. But for any time beyond that, you're going to need to apply for permission to stay and work long term.
If you're coming from the UK, you may be able to apply for an ETA, if you're only planning to stay for up to 3 months within any 12 month period. You can even use this type of visa to leave and enter the country multiple times within that same timeframe. 
Get Legal Help
Of course, nothing we say here is legal advice. If you really want to move to Australia, it's best to talk to a lawyer that specialises in immigration. They'll be able to help you decide on the best visa, as well as help you to apply for one. You can also ask their advice on ensuring your stay is legal, including getting a job and paying rent on the property you secure.
Australia is a wonderful country, and if you want to call it your new home, make sure you've planned out every detail.