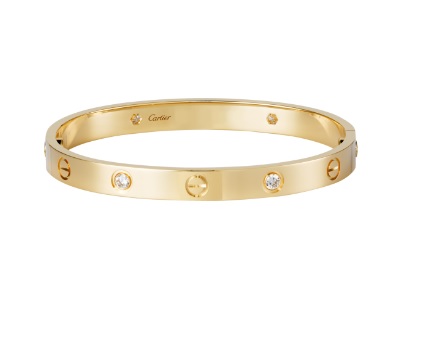 If you've recently suffered from a bad break up stop right here! Because sure as hell the idea of anything associated with love is unlikely to conjure up any positive emotions. Instead treat yourself to an Amy Winehouse cd and take solace in the fact that you're not alone.
However if you're lucky enough to be loved up then Cartier wants to know, "How far would you go for love?"
To celebrate love day last Friday, the French jeweller went live with a new website filled with a collection of film and art dedicated to that question.
Now I know at times I can be a hopeless romantic however until the situation presents itself I really don't know how far I'd go for love. But what I do know is that it was love at first sight when my eyes met with this beautiful yellow gold diamond Cartier love bracelet from the Love collection.
This post appeared first on MyFashionLife.com