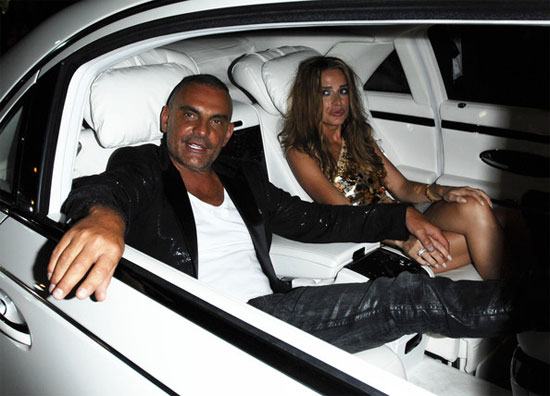 Christian Audigier has promised a "big celebrity" will appear at his upcoming Paris show.
The US-based fashion designer – who has an eponymous label and is also behind the Von Dutch and Ed Hardy brands – is thrilled to be showing in the French capital in October.
He said: "There will be a performance by a big celebrity. I'm not tell you who though – you know all the names, you can guess."
The designer – who counts Madonna, Britney Spears and Katy Perry among his fans – was speaking as he launched his new range of champagne and wine in London. Christian – who will soon be bringing out his own range of spirits – explained his brand is more about lifestyle, rather than just fashion.
He told Vogue.com: "Wine is a big part of my lifestyle and everyone wants to be a part of that. I don't mind about launching during the financial crisis. Everyone drinks more during a recession – they want to forget."
Christian celebrated the launch with a star-studded party at London hotspot Movida, but the night was not without problems.
Hours before the party was due to start thieves stole all 125 cases of champagne, with a value of £125,000.
Police are currently investigating.
This post appeared first on MyFashionLife.com