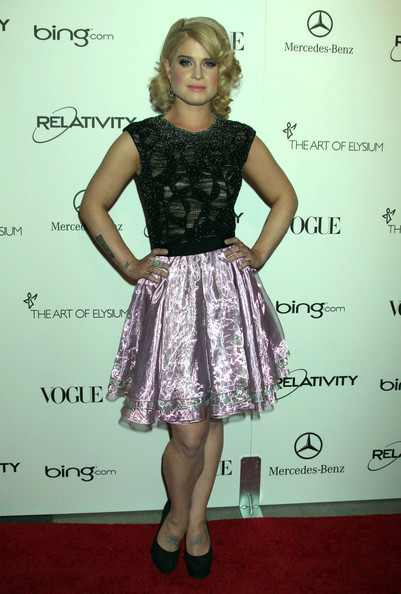 Bad news Taylor Momsen, it looks like Kelly Osbourne is the new favourite in Madonna town as she gears up to replace the young actress-come-singer as Material Girl's ambassador. Try not to take it to heart, eh?
Iconic rock offspring Kelly Osbourne is set to take over as the new face of Madonna's Material Girl Line after Lourdes – who co-desings the junior range with her Mum – blogged the news, stating they were looking for a new face to replace Taylor's (who's only appeared in one set of campaigns, FYI).
Official label reps have confirmed that Kelly will be taking over in the forthcoming Material Girl campaigns, according to the Cut, but we're still a little unsure if Ms. Osbourne fits the sartorial bill.
After all, Material Girl is aimed at tweens and, though Kelly was once a punk-rock angst-ridden teen herself, she's shot up – and grown up – somewhat in the style stakes.
Stay tuned for the first shots.