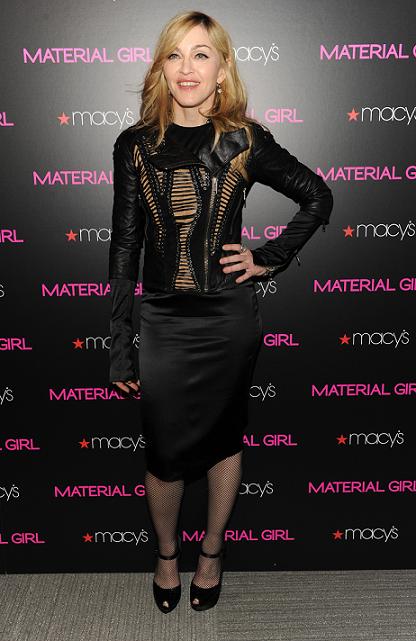 Well what do you know? No more than 20 days after its launch in Macy's and Madonna's Material Girl teen line that she designed with daughter Lourdes is causing trouble in the marketplace. Another apparel company is already using the name of her number one hit to sell clothes – and it's suing.
L.A. Triumph Inc., the California-based clothing manufacturer, is suing Madonna for trademark infringement over the use of Material Girl because it apparently already has rights over the use of the name and has done since 1997, when it began selling its own Material Girl line to retailers like Nordstorm and Ross.
"If she's going to be in junior apparel, my client certainly has a strong problem [with the name use]," attorney Peter Afrasiabi told WWD, adding the firm has cited "deception" in the marketplace.
So far there's been no comment from Madonna's side, but we're very eager to see how this pans out. If L.A. Triump Inc. wins the lawsuit, what will Madge and Lourdes call their line then? We don't think Like a Virgin has the same ring to it, somehow.