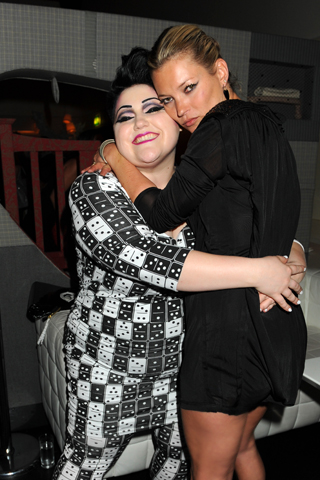 Beth Ditto feels "sexy" when she wears short dresses.
The Gossip singer – who is famed for her curvy physique and recently designed a plus-size fashion range for UK store Evans – pays no attention to people who criticise her for wearing tight clothing, insisting it gives her confidence.
She said: "I feel sexiest in a little dress, I don't normally wear jeans."
The 28-year-old musician was keen to design her own range as she has been customising outfits for years.
She explained to Britain's Glamour magazine: "In the 90s, when pedal pushers were in, I lived in Arkansas in America and it was 10 years behind in fashion, so my mom showed me how to make them myself by taking apart some jeans and stitching them from scratch."
Beth is renowned for the barely-there outfits she sports of stage but insists she doesn't seek out skimpy items, explaining she just finds it hard to find clothes than fit.
She added: "People often ask why I pull my dress up on stage – it's because my dresses aren't big enough. That's why you see my legs all the time."
[Image]
This post appeared first on MyFashionLife.com