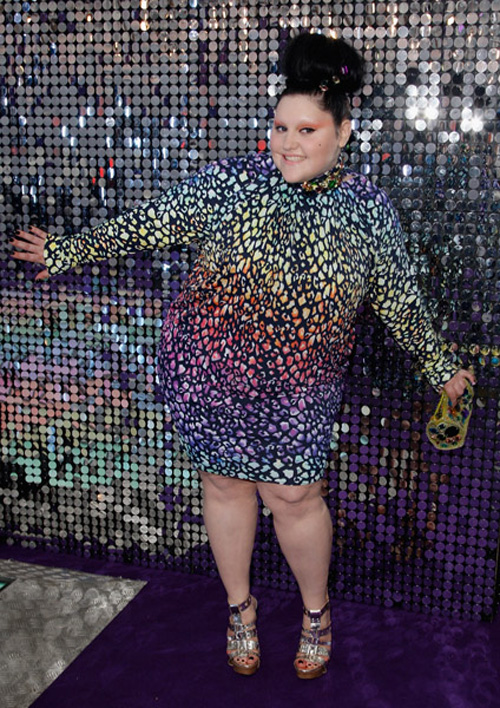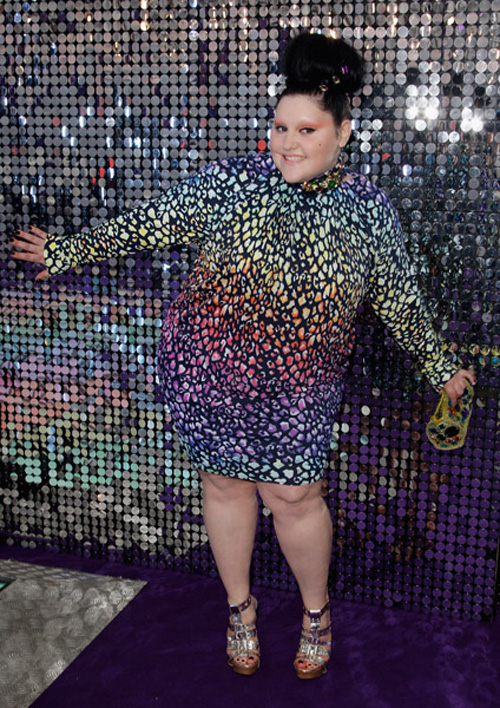 Kate Moss may have the title as the most successful high street celebrity designer, let's face it Lily Allen and Madonna were a joke, but Gossip singer Beth Ditto may be set to rival the supermodel.
Rumours have circulated since last year that Beth Ditto is in talks with womenswear brand Evans to create a special line for the high street chain. And now, Catwalk Queen has reported that a collaboration is set to happen.
According to Catwalk Queen, sources have whispered that Beth has been working with Evans' head designer Lisa Marie Peacock. It is believed that a collection will be ready for July this year.
If Beth's own wardrobe is anything to go by, then this collaboration is sure to be show-stopping. Beth is famed for her eccentric style, including those figure hugging catsuits that even Kate Moss wouldn't dare to wear and an array of bold sequin encrusted dresses. The collection apparently consists of oversized t-shirts, graphic prints and studded handbags.
And with Beth being tipped to be Love's first covergirl, she's set to reign supreme as 2009's fashion icon, so you'd better watch out Kate.