Last Updated on 12th May 2009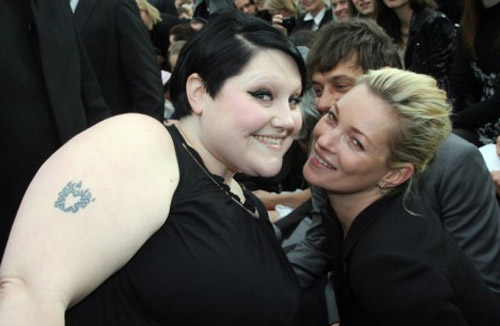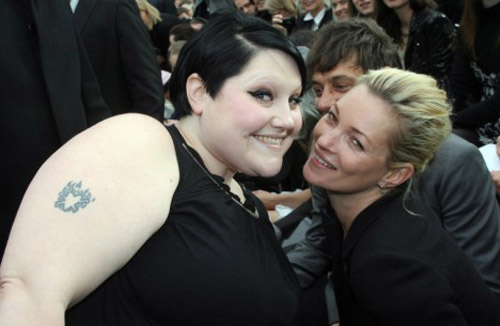 So you're a celebrity, and you want to design a collection for a high street retailer. So who do you turn to for advice? Well it must be Kate Moss surely?
That's what Beth Ditto thought anyway. For her soon to be launched collection for Evans, the Gossip star has been chatting away to Kate:
"Kate gave me loads of advice, there were lots of things I didn't know about, all the industry stuff like order times and things like that. But she told me just get involved with everything and really push my ideas.
Kate Moss knows about ordering times? I am surprised, I thought that the end result of her collaborations with Topshop just turned up on a truck one day and she gave her seal of approval. Beth's range for Evans is expected to sex up the high street store. You can expect sequins, slouchy, tight and apparently monochrome accessories.
The campaign has been shot by photographer Rankin and features a doll in the image of Beth herself, which was specially created by Superdoll Collectables.
It'll be exciting to see the range. Are you expecting great things?
The collection hits stores in July