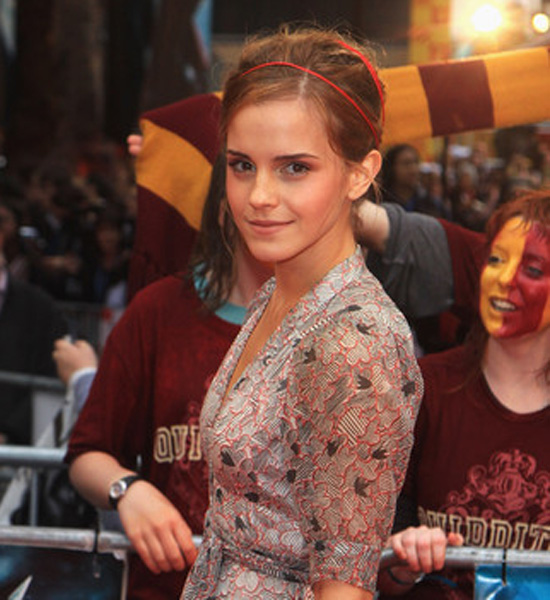 Emma Watson says fashion helps her "recreate" herself.
The 'Harry Potter' actress first signed to work with a modelling agency two years ago because she was worried about becoming typecast after appearing in the popular wizard film franchise.
She said: "Fashion's great because you're able to recreate yourself whenever you want. Daniel Radcliffe had time to go away and do 'Equus' on Broadway and break out of 'Harry Potter' a bit and I was always studying. So my way of getting casting directors to look at me in a slightly different way was modelling."
The 19 year old British star is planning to move to America to attend university and says she is looking forward to getting out of the limelight.

She added to the Chicago Sun-Times newspaper: "The three of us have been working solidly since we were 10 years old. I just need a little bit of normality for a while, just a little bit of space to work out what I want and who I am – all the usual stuff.
"I would have exploded if I hadn't had school to ground me and focus me."
This post appeared first on MyFashionLife.com