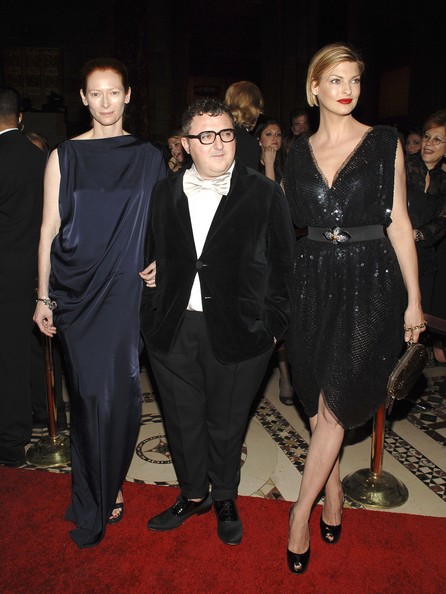 Alber Elbaz refuses to work with "b*****s".
The creative director of Lanvin finds it impossible to work with people he
doesn't get on with as they stifle his creativity.
He explained: "The people I chose to run my new store in London are nice. I
cannot work with b*****s, I can't, I can't.
"Maybe I am too sensitive, I get blocked. There are some people who don't
give a damn. With me, I find that if there is no energy flowing or no
connection, I can't think. Talent is amazing – I love it, appreciate it. I
respect talent a lot. But if you ask me, 'Talent and b***h, or less talent
and good?' I'll go with less talent."

Alber, who famously dressed actress Tilda Swinton for this year's Academy
Awards ceremony, thinks the atmosphere at work is so important he makes
every effort to have a good relationship with all his colleagues, even
interns.
He told Britain's Vogue magazine: "We have such an amazing rapport and I
think one of the reasons is the food. We are always eating together. At
first, I was worried. Is it horrible to ask someone who work for us for
three months, 'What did you learn?' And they say, 'Where the best sushi is
in Paris.'?"
This post appeared first on MyFashionLife.com. We claim no credit for any images posted on this site unless otherwise noted. Images on this website are copyright to their respectful owners and credited to the original source where possible.