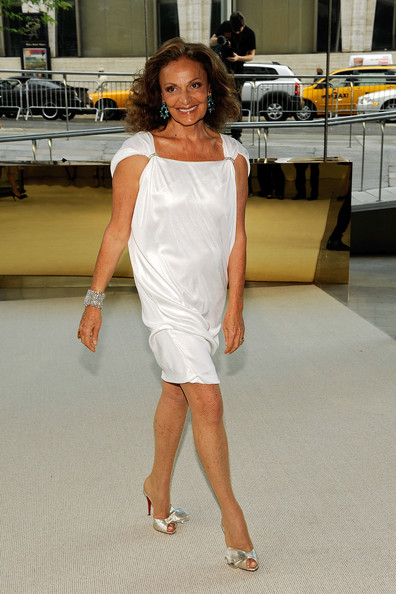 Diane von Furstenberg says the fashion industry needed a "laxative" to slow down spending.
The prestigious fashion designer is relieved the trend for consumers to spend more than they could afford on clothing has been halted by the recession.
She said: "It needed a laxative. All of us, we made too many clothes. Too much fat, too much spending. There was too much of everything."
Instead, the 62-year-old designer – whose dresses are a favourite among celebrities including Jessica Alba, Madonna and Jennifer Lopez – says shoppers must be more selective with their wardrobe and splash out on a few good-quality statement pieces to see them through these financially-challenging times.
She explained to the New York Times newspaper: "Nobody needs anything. Whatever you have in your closet is good enough, do you know what I'm saying? So you need to be very creative in times like this. I don't want to sound condescending like everyone can afford a $400 dress. That is absolutely not the case. But we have a much broader appeal than some of our competitors that only have $2,000 dresses."
This post appeared first on MyFashionLife.com