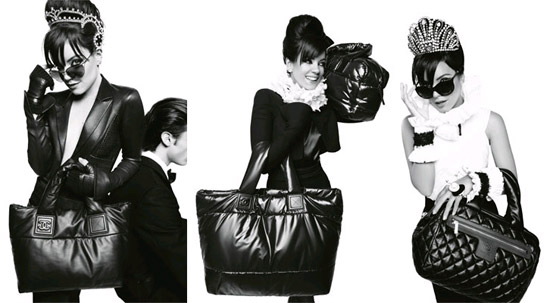 We were warned Lily Allen would be the new face of Chanel's latest handbag line Coco Cocoon. Now, here are the pictures to prove it.
Shot by Karl Lagerfeld, Lily's been glammed up into a modern day Audrey Hepburn (with a rock "n roll edge) and can be seen clutching the padded reversible handbag while donning a tiara.
Not the most original of ideas, we all know brands turn to Hepburn or Monroe when they lack inspiration, but the ads aren't that bad.
The bag is the main attraction and it looks hot!
[Images]
This post appeared first on MyFashionLife.com